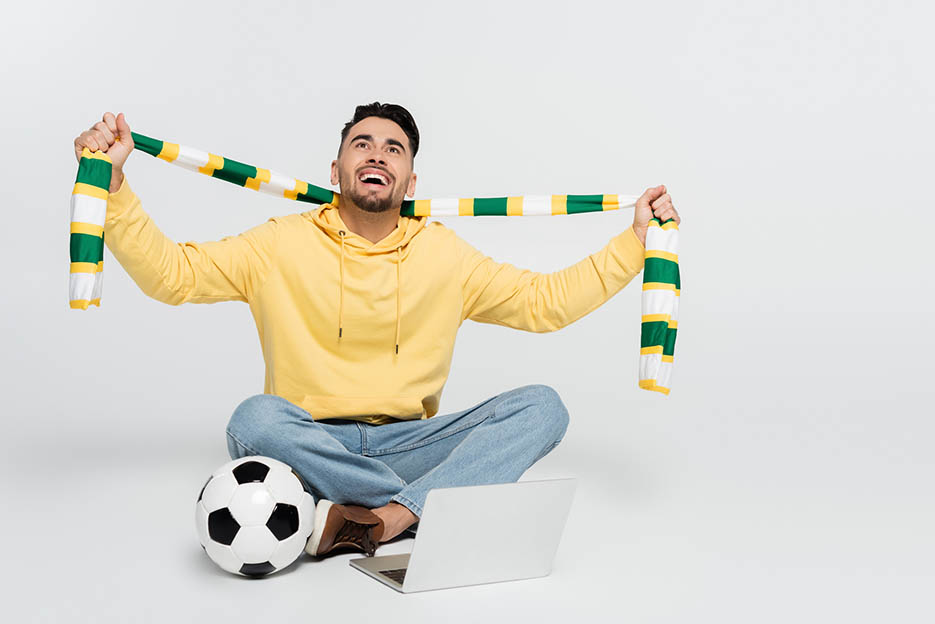 The sports betting industry is evolving at such a rapid pace that, as we write this article, it's likely that several new brands are being launched somewhere. However, it is also true that many of these will stop in the middle of development, and many will eventually close after an unsuccessful couple of months or years. Having worked in the iGaming industry since 2008, I've witnessed both, highly successful newcomers and significant failures. So many people outside of the industry were always telling me "How dumb an sportsbook company has to be to fail?". And actually the majority does fail. Yes, there are betting companies that have never turned profit, or got stuck in the development phase without capital to ever finish the product.
What about those companies that manage to pass the initial phase and appear to be running successfully? Are they all reliable? Can you safely place bets with all of them? The answer is clear and unfortunately, NO. If you are a typical individual, you'll likely feel a bit of anxiety placing your money for the first time with a new brand, or even just entering your personal data.
Is just safety important, or also the element of entertainment? Of course, we want it to be as fun as possible, as at the end of the day, it has to be fun in order to continue betting.
What are we looking for in a betting company?
Fun website
This might not be the most important segment, but we will mention it first. Many of us are naturally drawn to well-designed websites, comprehensive information provided by bookmakers, and an attractive and diverse range of sports offerings. Additionally, widgets and sports centers that allow us to track live events can be highly engaging and entertaining. These elements are indeed crucial factors when it comes to enhancing our enjoyment of sports betting.
So this will be mostly the first ever segment the customers will take a look and choose their brand to stick to.
It is similar to buying a car. The first thing that attracts us to a car is the looks and most probably the horsepower. After that we check the most important elements like the price, safety, comfort and others.
Important elements include:
Appealing website design
Sasy search option
Accessibility of necessary information
Clear presentation of results to customers
Accuracy in odds and results
Widgets with scoreboards and event points
Live streams availability
How good is the sports offer?
You have an interest in curling. As you explore various sports betting websites, you notice an extensive selection of sports like soccer, basketball, tennis, and American football. However, curling is listed towards the end of the options and has a very limited offering. It's important to understand that the market largely determines the width of these offerings. When millions of bets are placed on soccer, and only a few hundred on curling, this discrepancy leads to the more limited selection for curling.
Sports betting companies construct their offerings based on demand. Demand here refers to the collective wagers made across different sports and markets. The bets placed serve as valuable information for the company, indicating the probability of a particular outcome being successful. Consequently, odds are calculated based on this probability.
So this might be to your advantage to beat the bookies odds, if you think you can predict this game better than the bookie itself. Also it can be a disadvantage from the point of view that the offer is more limited and probably way less entertaining like that.
If you're a soccer fanatic, then you'll have pleasant worries to select the bookmaker with the best soccer offerings for you. Since most reputable bookmakers tend to provide a similar number of games, you'll likely delve deeper into comparing which one offers a more extensive selection of markets or specific markets of your interest. Ultimately, you'll also weigh who provides better and higher odds when making your decision.
Important elements include:
Number of sports offered
Number of bets per Fixture offered
Number of in-play matches offered
Update speed of resulting and odds changes
Betbuilder (possibility of combining your own bet combo)
Is Bonus an element to consider?
In the beginning, a bonus offer was often viewed by customers as a trap, something that might compel you to make a deposit but ultimately result in losing your money. Somehow we, as customers, would have a feeling that meeting the bonus requirements is almost impossible. To be honest, the turnover and odds requirements were indeed initially set quite high. However, just like in any other industry facing intense competition for market share, profit margins began to shrink. Consequently, the bonus requirements became more appealing to customers.
In the screenshot below you will find some examples of welcome bonus offers with different requirements: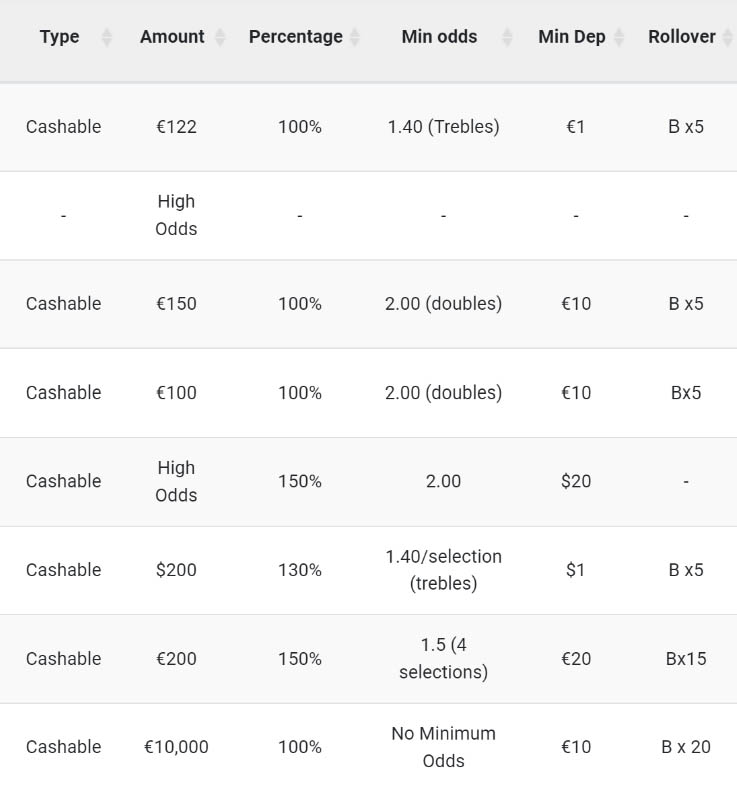 These are all Welcome Bonus offers designed for new customers. In my opinion, there are much better offers available on the market that I would actively seek out. You should easily find bonus offers with X3 turnover requirements instead of X10 or X15.
So if you are here for the long run and having fun with betting, you should definitely take advantage of a welcome bonus. After all, why not have an extra $100 to play with when you deposit the initial $100?
Important elements include:
Is there a welcome bonus offered
What is the minimum bonus offered
What is the maximum bonus offered
What is the turnover requirement
What are the odds requirements
What is the time limit to turn over the bonus
Is my money safe?
The last and the most important is to make sure your money is safe, and your personal data is well protected.
Research the history of the company, including its financial stability and how long it has been in business. Check if the betting company is licensed and regulated by a reputable authority. This helps ensure they adhere to strict industry standards and consumer protection measures.
Reliable sports betting companies are transparent about their terms and conditions, including rules for deposits, withdrawals, bonuses, and promotions. Make sure you understand their policies before signing up, and that the company promotes responsible gaming.
Look for reviews and feedback from other users. Established brands with a positive reputation are often safer choices. Conversely, if there are many complaints or concerns about a betting company, it's a red flag.
Remember how we mentioned how odds are determined? Apply the same principle to find a good bookmaker. Research which bookmakers have the most users; these are likely the most reliable ones. Nobody can predict better than the market, which comprises millions and millions of people. If the market indicates that one bookmaker is used by millions of people, you have your answer as to which one is the most trusted.
Important elements include:
Regulation and licensing
Reputation
Transparency
Payment options
Responsible gaming