We addressed the fact that Rafa Benitez is certainly one of the most underrated football managers by taking a deep look into his career. The short-term memory some fans have is a part of the reason why that is. Another is that Rafa changed leagues, hence occasionally leaving the media space of a certain country. But an understated reason for his long-term reputation not being as high as it is for others is that Rafa Benitez as a player - simply wasn't a household name.
Of course, neither was his bitter rival Jose Mourinho, yet the Portuguese has the sharpest tongue and unrivalled media skills. When not-so-media-friendly managers like Roberto Mancini or Mauricio Pochettino falter, they have a stronger base to bounce back from.
Yet even though Rafael Benitez didn't have the illustrious playing career every boy dreams of, it was enough to set him on the path leading to Champions League and La Liga trophies.
Rafael Benítez Maudes, as is his full name, was born in Madrid in 1960 and his father was a passionate Atletico Madrid supporter. Yet, his son joined the ranks of his club's biggest rivals - Real Madrid.
Aged 13, Rafa joined the biggest club in the world, which at the time had six Champions League, then Champions Cup, titles. His father was rational about it and supported his son in his dream while remaining an Atleti man himself. Luckily, Rafa's mother supported the Santiago Bernabeu team, which must've helped.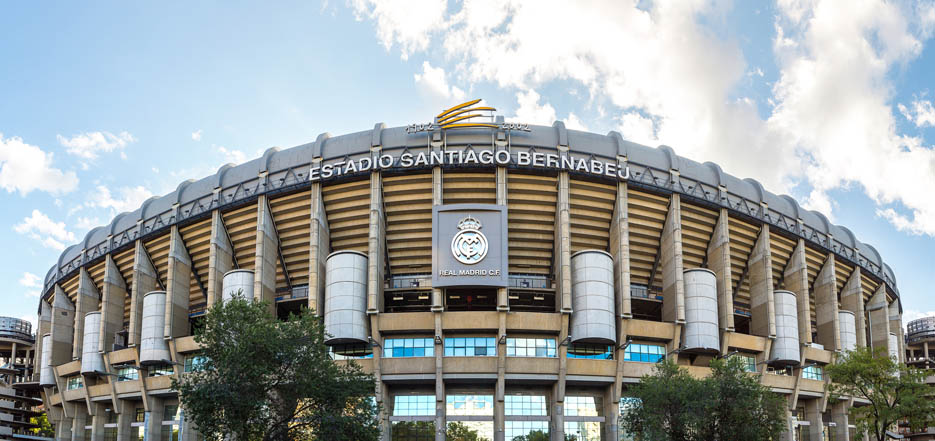 Rafa was spotted by Real Madrid's scouts at a school tournament organized for the precise purpose of looking at promising kids. He was 12 years old at the time.
Rafa Benitez was a midfielder in his playing career and he started playing for Real Madrid C. That's right, Los Blancos had two reserve teams and Rafa was in the second bunch. This side noo longer exists since 2015.
At the time of Rafa's football career, the team was playing in the third division, Tercera. But Rafa was going up the hierarchy of the team and he trained with the first reserve team, known as Castilla CF or Real Madrid Castilla. This squad was competing in the second Spanish division, yet destiny made it so it was a step too high for Rafa.
Because in 1979, when he was just 19, the crucial moment of Rafa Benitez's playing career transpired. He was selected to play for his country's under-19 youth squad at the World Student Games in Mexico. A sort of Olympics for students.
In the first game Spain played in the tournament Rafa scored a goal, a 10:0 demolishing against Chile. In the following though, Rafa suffered a harsh tackle and sustained a knee injury. It's clear where the story is going now.
As he couldn't break into Castilla's team until 1981, Rafa Benitez played for a little-known club AD Parla, founded just in 1973. He arrived on loan, yet stayed in the club situated in the broader Madrid area for four seasons, until 1985, playing 124 games and scoring eight goals.
It's here that Rafa experienced his first promotion, in the first season with the club, winning the division and climbing from the 4th tier into the third. Where Parla stayed as long as Rafa was with it.
Rafa's last season of playing was 1985/1986 when he played for CF Linares, a third-division team - which no longer exists - and made 34 appearances, scoring seven times. Yet, due to the reoccurrence of his knee injury, he retired after that season aged 26. Rafa also recorded five caps for Spain on the student level.
While Rafa Benitez's playing career doesn't look like much looking back, especially when compared to other managerial greats like Zinedine Zidane or Pep Guardiola, it showed the future manager how a serious club like Real Madrid is run. From within and from a very young age. His own wife said he knew the place inside out. Providing a massive learning base that few could compete with. While his struggles with injuries taught him firsthand how to deal with the injuries of his own players.
Mostly, it pushed him on the path towards managing way earlier than it was the norm, which is why at 62, Rafa Benitez's history is a standard many upcomers look up to, while he himself has a lot to look forward to.