As evident by the salaries of managers like Antonio Conte, Pep Guardiola, and Diego Simeone - that shame most of the players in their leagues - the role of tacticians is finally fittingly respected. Which makes the managers without a job in 2021 a rare commodity, easily on a higher level of importance even compared to getting players as free agents.
The managerial roller-coaster never stops, as there are always trigger-happy owners who change head coaches as much as desperate housewives like to change their drapes. We'll see plenty of their victims in this list. Although, that is not the only reason for sackings.
Sometimes, the team and the manager burn out, just look at Tottenham and Mauricio Pochettino. Other times, the dressing room rebels against the manager - for just or unjust reasons both - and the owners' don't have the levy to back one person against the whole playing squad. Or one salary against 25 salaries.
In most cases though, the manager just doesn't deliver on the results he needed to.
Whichever the cause is, these managers without a job will be waiting by their phones in 2021 ready for, perhaps even your club, to offer them a new challenge.
Jurgen Klinsmann
The legendary player Jurgen Klinsmann might've paid the price for success in the first part of his footballing career. Getting a massive debut job as the manager of his home country of Germany. Giving inexperienced coaches such responsibility is a move that is typical for fifth-tier European nations, not multiple World Cup winners. Getting to a third place in the World Cup, Klinsmann still earned some credit. Spending it all at Bayern Munich where he failed to win the title at the hands of Wolfsburg.
Afterwards, Jurgen smartly went far away, to the United States and led their national team for five years. For a perfect combination of the Americans' dedication and determination, combined with his know-how of a World Cup winner. In all of these three hires, Klinsmann had similar win ratios - 58.82%, 56.82%, and 56.12% chronologically. With his latest hire at Hertha Berlin, lasting only 10 games, finishing infamously.
But Klinsmann was regarded highly, with Liverpool looking at him to replace Rafael Benitez back in the day. After years of pause after leaving team USA in 2016, Klinsmann joined the ambitious project of Hertha Berlin which is enjoying massive investment. Yet, Klinsmann quit after 10 games in charge, disappointed by the structure and organization of the new part-owner.
Which isn't going to make him an easy pick for any club owners looking for new managers. Although Klinsmann remains one of the dark horse picks.
Ernesto Valverde
Considering how Barcelona fared out after Ernesto Valverde was sacked even though he was top of the table at the time of the firing, the manager looks like the victor of the situation. Especially as it is now out in public just how disarrayed Barca was even when he was in charge, with the relationship with the board straining the players.
Valverde won two league titles, back-to-back and possibly could've had the third if the board that is now also former had his back. Barca also won one Copa del Rey with Valverde, along with one Supercup.
Yet, with a win ratio of 66.90%, he bettered only Frank Rijkaard and Quique Setien out of the former fairly recent Barca managers. But 339 goals scored in 145 games was enough for a +211 goal difference.
Naturally, Valverde has vast experience as a manager despite being 56, having led Olympiacos and Athletic Bilbao twice, along with Espanyol, Villarreal, and Valencia. Winning the UEFA La Liga coach of the year in 2016 with Bilbao. Other than Sevilla, it's hard to imagine Valverde leading another team in his home country and a move abroad might be beneficial.
A chance in Germany would seem like a great option with fast-paced football being played there. But a Premier League club would pay tonnes to have a former Barca manager on their records, sacked or not.
Maurizio Sarri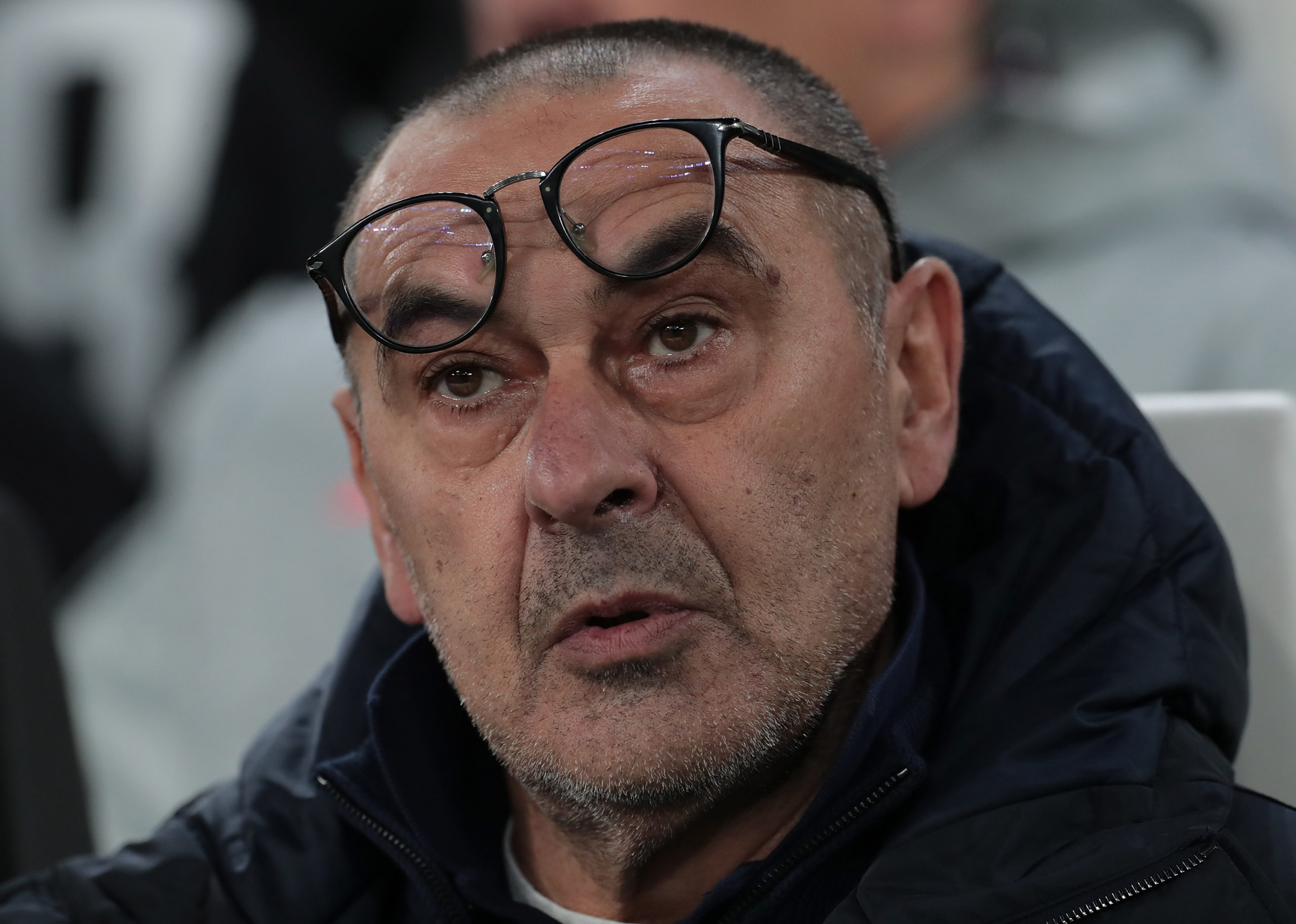 One of the managers without jobs in 2021 whose stocks plummeted in the past years. Not because his performances were terrible - a title with Juventus and a UEFA Europa League with Chelsea, but because of all the drama that he couldn't contain. Not to mention that the Old Lady failed to deliver on the expectations in Europe and that Juve didn't have a problem swapping him with an inexperienced Andrea Pirlo.
As stated by several Juve sources publicly, Sarri didn't manage to develop a relationship with his players. Often locking horns with them.
While Sarri is still viewed as a strong tactician, one of the actual football-theoreticians whose methods have been proven to work. Yet, his man-management leaves things to be desired. As testified by the former Bianconero Miralem Pjanic.
"What still disappoints me to this day is that Sarri didn't trust his men and that disturbed me. The way he misjudged people remains the worst aspect, because every player in that locker room has always and will always give their all for the club and team," stated the playmaker.
All that coming with the memories of the Kepa incident fresh in everyone's minds - Sarri's powerless pleads from the sideline as he got disrespected. What would be best for the man with a truly beautiful to watch footballing philosophy - is a team with fewer stars. Taking a step down, arguably in the Bundesliga where the deep-lying playmakers he needs could do wonders with long balls. Or he could just see where Chelsea ships off Jorginho and go there.
Fiorentina was considering him already though but went to Cesare Prandelli. Although a move back to Serie A seems realistic for the former Napoli hero. Sarri still has the best winning ratio of his career with the Neapolitans -66%, beating even Chelsea's stats with him at 61.9% and Juve too at 65.4%
Quique Setien
Other men on this list of free managerial agents might have had lost finals, breakdowns in title-races, and bitter relegation, yet they all pale in comparison to the blemish Quique Setien experienced.
Regarded as one of the most entertaining managers at smaller or mid-table sides, a man who had a peculiar rise throughout his career. A football hipster's choice, especially when Barca started calling, will have to fight an uphill battle to make people forget the 8:2 trashing at the hands of Bayern Munich. To lose in such a way, with one of the two best players ever in your squad, well there was no healing after that.

Although, in 25 games, Setien's win ratio isn't that far off the man he replaced - Valverde's, he lost the title and got humiliated. All after carefully garnering a reputation as an underappreciated gem, the humble manager will have to start again. As his CV has only the seven months at Barca and two trophyless years at Betis, he doesn't have that much credit. But the associates of Setien have hinted at a return to Betis where the tide and some executives have shifted since May of 2019 when he left.

Leonardo Jardim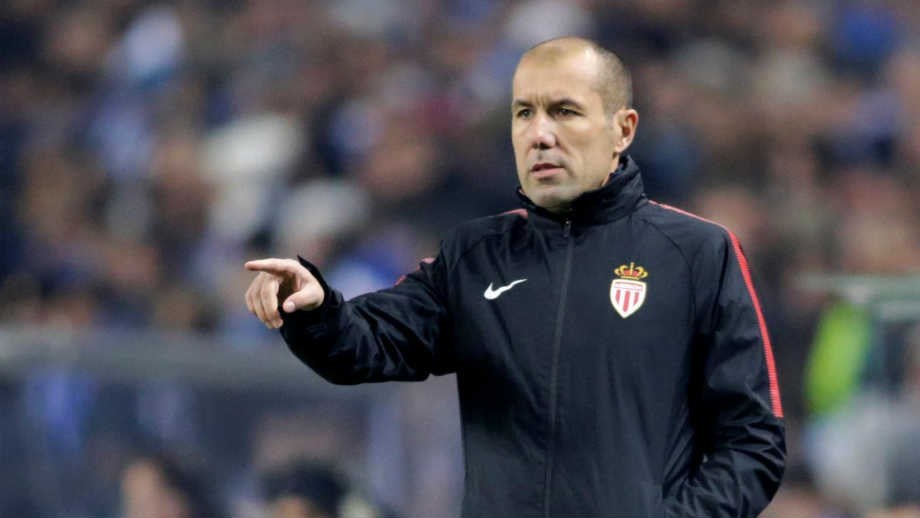 Probably the most underappreciated manager out of all these listed tacticians without a job. Leonardo Jardim did the footballing version of slaying the Goliath, even though his David wasn't exactly skipping workouts and protein meals. Leading Monaco, Jardim managed to get the Ligue 1 title ahead of the Qatari-backed Paris Saint-Germain that invested €704,000,000 up to that season.
Jardim even led Monaco to the Champions League semi-finals and boosted the market value of the players sold subsequently. While not all have met their expectations at the new club. In 233 games, Jardim's Monaco scored 428 goals, illustrating the type of football the Portuguese manager got his unknown footballers to play.
That first stint on the club had a win ratio of 53.65% while the other, lasting only for 37 games in 2019, after most of his players from the first stint were sold, had a ratio of 37.84. But Jardim was sound beforehand too at Olympiacos and Sporting Lisbon too.
The still very young 46-year-old believes that the big clubs don't want him as a manager because he is not a star. He doesn't draw in the media as much as some other names and he remains content with not getting a job because of it. Although we are not.
"What excites me is the pitch, not the media. I am not going to change personality in order for big clubs to give me a call. I am going to remain Leonardo Jardim. I am not the Special One, the Special Two or the Special Three. I am the Normal One," said the free manager.
Tony Pulis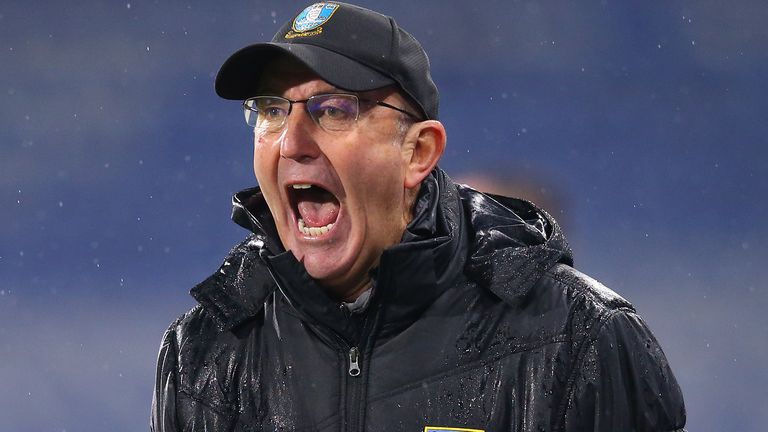 Freshest sack on the list. There are few managers who are synonymous with a playing style as much as Tony Pulis is. British football personified, Pulis got his reputation mostly with Stoke City, making it a very difficult stop for all the teams in the Premier League over the course of seven years. The common phrase depicting the difficulty of the English league "Can X do it on a rainy Tuesday night in Stoke?" originated because of his team. It's now famous across the continent as Thomas Muller recently referenced it.
Pulis improved on his 36.64% win ratio at Stoke in his next job at Crystal Palace, with 42.86% in 28 games. WBA gave him more chances, 121 games and a win ratio of 29.75%, while an 80-game stint at Middlesbrough had him at 43.75.
Sheffield Wednesday tried to salvage the season with Pulis and failed, firing him after 10 games and only one win. While Pulis is still one of the more interesting names in the sport, and the ever-physically prepared 62-year-old is ready for challenges, they are more likely to come in the Championship. Unless a PL team gets desperate in the later stages of the season. one thing is certain, Tony won't be moving from the Isles. It would just be wrong.
Lucien Favre
Yet another manager who was recently sacked, as Borussia Dortmund fired the manager in December after lukewarm outcomes. Leading Borussia Dortmund for two and a half years, Favre was plain unmemorable. Often making casual football fans have to think really hard before remembering who was leading Marco Reus, Erling Haaland, Jadon Sancho and the rest. Not a good sign for a team looking to challenge for trophies.
In 110 games, the 63-year-old Swiss had a win ratio of 61.82% - better than Jurgen Klopp had at BVB - 56%. Not to mention Peter Bosz and Peter Stoger who he followed. Thomas Tuchel has a slightly better win ratio at 62.96%. Now, BVB has replaced Favre with a completely inexperienced manager who worked as an assistant for another recently-sacked manager.
His legacy at BVB will be just one Supercup and helping craft Jadon Sancho. Other than that, Borussia didn't hit gold with Favre and few expected too as he is not a big-risk, big-reward kinda coach. Former Nice, Hertha, and Borussia Monchengladbach manager can easily find a job soon in the Bundesliga or Ligue 1. His career showed that he is a sound choice for Europa League sides, but not more.
Marco Silva
Aged only 43, Marco Silva has one of the most wide-ranging careers out of all these managers free for hire in 2021. Starting in his home country with Estoril, quickly graduating to Sporting Lisbon before making a switch to Olympiacos, as so many of his countrymen and coaches mentioned here. Having a 79.17% win ratio with the Greek side before making a move to England.
First to Hull City for barely a half of a season, not managing to avoid relegation and resigning. Not after saying that he is leaving a rugby club, a remark pointed at the quality of the pitch. Watford still gave him the chance for the following half-season before he too, was unsurprisingly for the Hornets - sacked. Having a win ratio of 36.36% at Hull and 30.77% at Watford.
Silva kept around at Everton the most, from May of 2018 until December 2019, getting 40% wins in his 60 games at the Goodison. After finishing his first year eight-placed, the second one was a disaster and Silva was sacked when the team was 18th-placed despite heavy investment. His sacking cost the club €7,250,000!
Marcelino
A man who shouldn't be on this list of football managers out of work in 2021. Marcelino had the backing of the players, the fans, and the neutrals for what he was doing at Valencia.
A win-ratio of 50% was the highest of his career at a top-level after a total of 748 games leading teams. Yet, the owner Peter Lim is dragging Valencia to the bottom. If there was any doubt about his incompetence that reeks of bad-intent in September of 2019, there is none after this summer. Most of the players who issued public support for Marcelino at the time of his sacking have been pushed out of the club.
The club that won its first trophy in 11 years with Marcelino in charge as Los Che defeated Barcelona in the Copa del Rey final in 2019. To a bonanza of its fans that was reported across Europe. Not to forget winning the individual prize for the best La Liga manager for the season prior.
Only 55, Marcelino Garcia Toral has led the who's-who of Spanish teams prior to Valencia - Villarreal to a 49.15% win ratio, while not succeeding at Sevilla, winning only one-third of the games. But Racing Santander (twice), Zaragoza, Recrecrativo, and Sporting Gijon all had him in charge. So far, Marcelino hasn't left his home country Spain as a player or a manager and it might seem like it's time. With a lot of mid-table ambitious Premier League sides overlooking him.

Dunga
Twice the manager of arguably the biggest footballing nation - Brazil, Dunga is yet to be given a chance in European football. Or to accept it at least. While his playing experience came mostly in his home country, with six seasons in Italy and two in the Bundesliga, Dunga has the pedigree and the communication ability to try himself out in the top five divisions.
His first Brazil stint came after the 2006 World Cup, being his first job ever as a manager. Resulting in a Copa America win over the favorized and hated Argentina. An Olympic Bronze Medal with Brazil wasn't enough the year later, while the Confederations Cup triumph in 2009 wasn't on the level of the Brazilians too. As the WC 2010 saw them exit in the quarter-finals, Dunga stepped down.
After a brief stint at Internacional and the World Cup 2014 in which Brazil was humiliated at home-soil by Germany 7:1, Dunga picked up the hot potato. He took the national side again and while at the start it looked good, Dunga's second stint saw Brazil fail at two Copa America competitions. Resulting in another sacking even though he has a win ratio of around 70% in both terms. Aged 57, the former World Cup winner as a player could set sails away from home and try himself out in Europe.
Eddie Howe
One of the few, if not the only, young English talents on this list. Eddie Howe was living the dream with Bournemouth but once again showed that you either die a hero or live long to become the villain. Or in more moderate football terms - work long enough to become sacked. 

Long-time AFC Bournemouth player started his managerial career with the club in 2008, quickly after hanging up his boots. His first two games as the caretaker manager were defeats yet he got the full-time job and won the promotion to the third tier in the subsequent season. Quickly after, a Championship side Burnley called and after nearly two years at the club and mediocre results, Howe left the club.
He immediately returned to Bournemouth and started leading the club all the way up to the Premier League! In the first stint, Howe got to one promotion and had a 50% win ratio in 102 games. In his second, almost eight years long era, Howe led the Cherries in 356 games, having a win ratio of 40.17% alongside two promotions.

Howe was sacked in August 2020 as Bournemouth was relegated back to the Championship after five years. Howe, who at one point was even considered for the England national team position, now has to start the next chapter of his career and is one of the favourites for a lot of clubs when their current manager loses his job.
Quique Sanchez Flores
Not just a name that is really satisfying to say, Quique Sanchez Flores has had quite a rollercoaster of a career. Starting with the Real Madrid's youth sides, going to Getafe, Valencia, Benfica, and Atletico Madrid before moving to the Middle East to lead clubs.
Return to Getafe and then a first stint at Watford followed in 2015 and 2016, before Flores kinda settled at Espanyol. Yet, the Spaniard moved to China next, also for a quick job, before moving back to Watford, naively. He was once again sacked there after 12 games.
His longest stint remains his second ever job, that at Valencia where he had a win ratio of 50.86%. His biggest successes came with Atletico Madrid, winning the Europa League in 2010 and then the European Super Cup. Since his return from the Middle East, Flores hasn't had a win ratio higher than 37% and no positive goal difference at one club. Yet, his CV is rare and should give him a few more chances at the big leagues.
Luciano Spalletti
Two-time Serie A coach of the year, Luciano Spalletti is without a job since May of 2019 when he left Inter Milan following 90 games in which he did fairly ok. He didn't have the investments that Antonio Conte had, but he wasn't working with scraps and leftovers either.
Spalletti has had both a typical and a peculiar career for an Italian manager, because he led three teams twice, back to back. But also because he led the Russian giants Zenit St. Petersburg. Two times at Empoli at the start of his career, two stints at Sampdoria, and two at Venezia. He also led Udinese twice, getting the plaudits in his second stint before moving to Roma.
With the club from the capital, Spalletti won two cups and one Supercup, leading the team in 224 games, getting a win ratio of 54.46 with impressive 414 goals scored per match. A ratio he bettered at Zenit with 325 goals in 184 matches and a win ratio of 57.07%.

A return to Roma followed for 75 games and his best win ratio of 66.67% with 2.28 goals scored per game on average. Since his 50% win ratio stint at Inter, Spalletti is awaiting new opportunities and as he showed his willingness to experiment and go to Russia, his future career trajectory is interesting.
Slaven Bilic
Yet another manager who is without a job since fairly recently. Also, yet another manager who has been wrongly sacked. The charismatic Croatian manager has been leading West Bromwich Albion since the summer of 2019 and won the team the promotion back to the Premier League after two years. Since the team wasn't doing great in the return season - but not terribly though - Bilic got the sack following a draw against the ruling champions Liverpool.
Bilic is almost certain to get a job and quick because he is one of the few managers without a job that has that x factor of charisma. A rare trait that is needed for waking up struggling teams and avoiding relegation. But he can rightfully aim for more as his man-management style can achieve more.

His record of 64.62% win ratio in 65 games with Croatia is one of the main reasons why the country became such a powerhouse in this decade. Bilic was rarely without a job and didn't have a problem moving around, managing in Russia, Turkey, England with West Ham, and then going to Al-Ittihad in the Saudi league.

UPDATE: Slaven Bilić took Chine club Beijing Guoan at the start of 2021 and signed a two-year contract.

Bruno Lage
Possibly one of the men on this list of managers without contracts that have the smallest name value, yet his career has just started. Working as an assistant for 20 years, the 44-year-old got his first individual job at Benfica in 2018, first for the B team and then for the big boys.
Winning the league in the first season on the job and the Primeira's best coach award too! While the Portuguese Football Federation picked him as the men's coach of the year in 2019, the same year Fernando Santos won the Nations League.
His second season started with a bang and a 5:0 dismantling of Sporting Lisbon yet he fell into a slump of results and got the sack. Boasting a final record of 51 wins in 76 matches, 67.11% with 181 goals scored! As he was an assistant to Carlos Carvahal in Sheffield Wednesday and Swansea City, Lage could very well get an autonomous job in England.
Sylvinho
Certainly the manager with the least amount of experience on this list of free managerial agents, Sylvinho has only 11 games as a manager. Having taken the job at Lyon in 2019 and recorded a win ratio of 27.27%. But that is not the only credential the Brazilian can lean on as he was appointed as the manager of the Brazil national under-23 team ahead of the 2020 Summer Olympics. Which didn't take place because of the pandemic.
His more concrete credentials come from his time as Roberto Mancini's assistant at Inter and Tite's at the Brazil's national team. Yet, it's his playing time that has his agent convinced the 46-year-old is destined for big achievements at this different task.
"I personally consider Sylvinho one of the most technically prepared young coaches, thanks to the experience gained with football masters, like Pep Guardiola, they won a Champions League together at Barca. Not only that, Arsene Wenger at Arsenal and Roberto Mancini first at City as a player and then as his second at Inter Milan."

Vincenzo Montella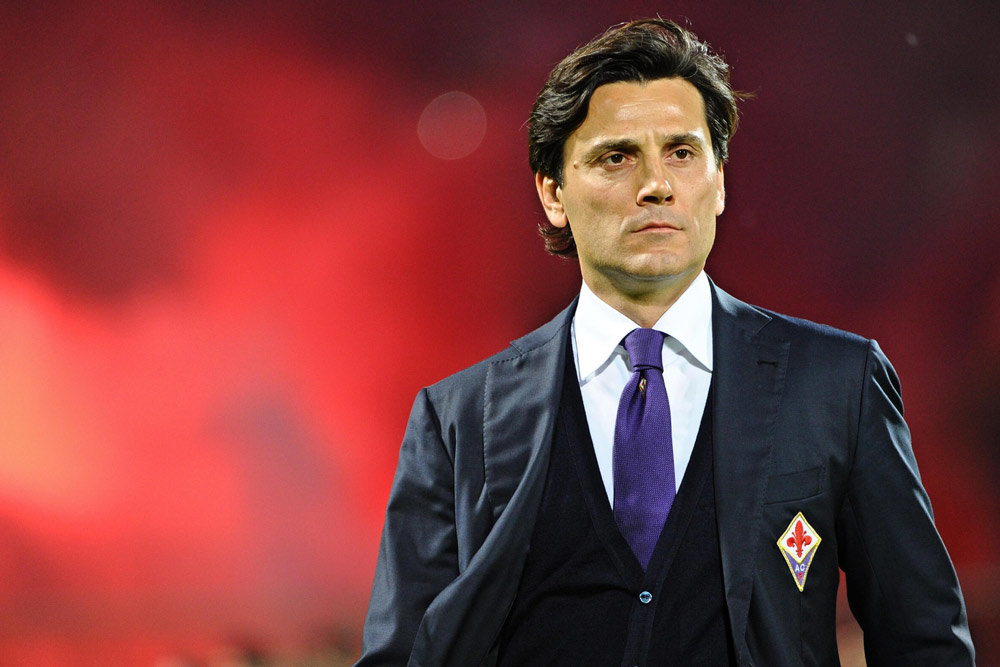 It seems that the Italians dominate this list of free managers and Vincenzo Montella is one of the biggest names among them. Primarily, his playing career is not that in the past and the prolific striker started ruining the idea that players from his position can't be successful managers.
His managerial career started with 16 games as Roma's interim manager and a win ratio of 43.75% that wasn't enough for a full-time job. Not even with his Hall of Fame status at the club. But it was enough for Catania. Yet after one season, Montella joined Fiorentina and led them for 153 games, having them score 258 goals and record a win ratio of nearly 53%.
Short stint at Sampdoria and a pitiful win ratio of 22% didn't stop Milan from offering him the job in 2016. A win ratio of 50% wasn't enough for the multiple European champions. Montella then got the nod of the Andalusians and joined Sevilla where he was kept for only 28 games. In 2019, he moved back to Viola but had a win ratio of less than half than in the first stint - 22%.
Patrick Vieira
Yet another manager that was sacked in 2020. After being with Nice since June of 2018. In his first season at the French club, he led the club to a seventh-placed finish in the league, one place better than what the club had achieved in their previous campaign under Lucien Favre. But overall Vieira disappointed with a win ratio of 39.33% and an even more worrying goal difference of -9.
The legendary midfielder started his career in the MLS, leading the New York City FC for two years, one game more than Nice. Right until the French side started calling. Getting a win ratio of 44% with a goal difference positive at only +14 though.
Vieira had massive investments at his disposal at Nice, and not just for Ligue 1 level. Yet, with his previous employment at Man City as the youth development executive, alongside his vast playing experience and renown, the 44-year-old will not be among the unemployed managers for long. Vieira has been naturally mentioned as one of the possible replacements for Arteta at his Arsenal, but some state that his lack of a clear philosophy cost him the job at Nice.
Ralf Rangnick
A man who was seen as the next AC Milan manager. Everything was done, Ralf Rangnick would even arrive with Dominik Szoboszlai but the amazing results of Stefano Pioli have stopped the move. Rangnick is considered as Germany's top talent authority, especially after being involved with the Red Bull football family.
While he looks quite youthful, Rangnick is 62 and has been shaped by managers like Helmut Gross, Ernst Happel, Arrigo Sacchi and Zdenek Zeman. While influencing a generation of football coaches in Germany and abroad, such as Julian Nagelsmann, Thomas Tuchel and Jurgen Klopp.
Rangnick led Hoffenheim up to their current mainstay of Bundesliga, starting from the third division. Besides leading Schalke twice, his most memorable employment was as the director of football of both Red Bull Salzburg and RB Leipzig. Hence, being an authority for prospects.
The German has respectable win ratios in both of his terms as the manager of RB Leipzig, 58% in the 36 matches, and 55.77% in the second stint of 52 matches.

Thomas Tuchel
One of the managers that are free to sign since recently, as he was suddenly sacked by Paris Saint-Germain in December. All while boasting a 74.80% win ratio in 127 games in which he even managed to bring PSG to the Champions League final, finally. The Saints weren't half bad against Bayern too, as it was Kylian Mbappe and Neymar who fell short with amazing chances, not Tuchel's tactics.
But the German paid the price for his nature and the nature of the club where he was. Tuchel, who retired early from playing due to injury, recently stated that he felt like wasn't a coach but a minister of sports at PSG as the Qatari-owned club is so political and commercial. That he would much rather be just a manager and focus on tactics. So the sporting director Leonardo gave him that chance as the two never had a good relationship. Even though the manager won two titles, two cups, and two super cups.
Tuchel led BVB prior, winning the German cup, recording a win ratio of 62.96% with 245 goals scored in 108 games. At PSG he had an even better goal ratio as the team dominated with 337 goals scored, 103 conceded, in 127 games. It's believed that the 42-year-old Tuchel is now set on the Chelsea job as Frank Lampard is struggling at Stamford Bridge.

UPDATE: Thomas Tuchel signed an 18-month contract with Chelsea on January 26th, with an option for both sides to extend it for a year.

Massimiliano Allegri
In the first half of 2020 Max Allegri was often mentioned whenever a manager had his chair rocking. But since the Italian was adamant on his intention not to accept any offers mid-season, he has fallen off a bit in the pecking order. But there are now two options for the Italian. PSG, as the sporting director Leonardo values him a lot, and Arsenal who was mentioned throughout 2020 but now Mikel Arteta is truly struggling.
Allegri most famously led Juventus for five seasons, winning five titles, and leading them to two unsuccessful Champions League finals. Although in later years, he failed short in the competition. Allegri also won four Italian cups with Juve, which isn't a given when he's not leading. Alongside two Italian Supercups. His most impressive success came with Milan though, as he won the title and the Supercup in 2011 with a side consisting of few world-class players.
The Italian had a win ratio of 70.48% at Juve and a goal ratio of 1.88 per match. But he still got criticized for being too defensive. Based on the success at his last club, the 53-year-old who is actively learning English, should be a no-brainer hire for top teams. Yet, it's his desire not to take up a half-started project that is making him a difficult hire.
Arsene Wenger
Despite being 71, Arsene Wenger still is an excellent hire. Just ask Arsenal fans who have their club struggling with their second manager in the post Wengerball era. With far greater investments. While Wenger reached the Champions League spots almost regularly with a far less impressive playing squad. Or at least players with far smaller price tags.
Yet the Professor is now at FIFA and is in charge of developing the game. But even Bayern Munich tried to get him last year before Hansi Flick stayed. The only reason the Frenchman turned down the offer was because it was short-term, until the end of the season.
Unintentionally disrespectful to such a great who won seven FA Cups and three leagues with Arsenal. One of them being the famed Invincibles one.
Just the fact that Wenger revealed Bayern's offer suggests that he is itching to manage again, as he is a true fanatic. Yet, he is rightfully waiting for a right option. We can't help but think that the calm-natured, positive person he is would be a perfect fit for the current struggling, toxic Barca. If Ronald Koeman doesn't play out. Especially as his style goes perfect with the playing setup and philosophy of Barcelona.
Football owes Wenger another proving ground.
Robert Moreno
A young up-and-coming manager, the 43-year-old Robert Moreno burst on the scene when he took up the Spain managerial position after the coach he was assisting, Luis Enrique, had a personal tragedy. After three matches in charge of Spain on an interim basis, Moreno was appointed the team's head coach. He had an unbeaten record in nine games and a goal difference of 29:4.
Yet, when Enrique recovered, Moreno was asked to resign, which he did. But he couldn't continue being the number two man in the dugout and the duo parted ways. With a win ratio of 77.78%, Monaco quickly appointed him to try and salvage the terrible season and after 13 games the season was closed in France. With Moreno having a win ratio of 38.46% but getting the sack only in the summer. Getting replaced by Niko Kovac even though Bayern players openly criticized his work with them.
The man who was Enrique's assistant at Roma, Barcelona, and Spain is bound to get hired by a Spanish team looking for a top table finish at the very least. Moreno has a chip on his shoulder as he feels wronged by Enrique and the Spanish FA and a club could get a highly motivated man with a silver tongue with the media. A good gamble.
Mark Hughes
Another British manager that had most of his success at Stoke City, having led them for 200 games over five and a half seasons. The last season saw his team suffer from defensive woes despite heavy investment in the backline. Former illustrious player joined his former club Southampton afterwards, succeeding Mauricio Pochettino but didn't justify the expectations. Even more visible as his successor Ralph Hasenhuttl has excelled.
Hughes was at City as the new ownership came and he stayed for only one and a half-season, recording a win ratio of 46.8%. His second-longest stint came before that, at Blackburn Rovers which he led for 188 games, while leading the Rovers to a seventh position in the league. Brushing off the criticism that his team was overly physical. Having a win ratio of 43% helped with dealing with the angry mob. But it's the 18.5% win ratio in the 27 games with the Saints that is keeping Hughes down for now.
Premier League teams struggling with the relegation battle, and those in the Championship aiming for a promotion can be expected to target Hughes in 2021.
Giuseppe Beppe Iachini
As a 56-year-old who has left 14 managerial postings, Beppe Iachini doesn't have his CV talking for him. But the Italian keeps getting jobs, twice at the same club, and he managed to bring a club into the Serie A from the second rank on four occasions. Explaining why he keeps getting chances even though they don't last long.
His longest posting was at Palermo from 2013 to 2015, 88 games and a win ratio of 45.45% which resulted in parting ways and then returning to the club three months later. Most recently, Iachini led Fiorentina for 31 games from December 2019 to November 2020 and struggled greatly despite having some highly-rated players. Reaching only a 38.71% win ratio.
Yet, Iachini is certainly poised for another Serie A job sooner rather than later, although he doesn't seem like a man foreign clubs would invite, for now. As his replacement at Fiorentina, Cesare Prandelli, is starting to sound like him when he was at the helm of Viola, his shortcomings have come to a stronger understanding.
Mark van Bommel
The uncompromising midfielder who outperformed his abilities has led his former club of PSV as a manager for a respectable amount of 75 games. Ending a year ago in December of 2019 with a win ratio of 58.67% and a semi-satisfying goal per game rate for a top Dutch team - 175 in 75 games, or 2.33 per match.
Even though he is young for a manager, Van Bommel already paid his dues in the new career. Starting his coaching career as an assistant manager in January 2014, joining the Netherlands U17 national team under Maarten Stekelenburg, not the goalkeeper one. In September of 2015, he joined his father-in-law, known manager Bert van Marwijk, at the Saudi Arabia national team, serving as an assistant there for two years. On 25 April 2017, he was appointed head coach of the PSV U19 team.
With his tenacious personality, Van Bommel seems like a good option for a team needing a kick in the behind. Giving him tremendous value as one of the managers without engagements in 2021. But due to a trophyless harvest with PSV, he will have to stoop a bit lower as Utrecht and Royal Antwerp are looking into his services with the later being an emerging, ambitious side.
Mauricio Pochettino
Certainly the biggest name on this list of free managers. Mauricio Pochettino has established quite a reputation, especially for a head coach who hasn't lifted any trophy 11 years into his career as a tactician. That is the power of the Premier League and the media buzz it creates.
But Pochettino did his fair share of the lifting, bringing Tottenham to a status of a constant Champions League contestant. Culminating in the final lost to Liverpool. His other failure in the last tournament game after Spurs lost the League cup final in 2015 to city rivals Chelsea.
Pochettino had a 54.3% win ratio at Tottenham in 293 games, with fewer draws than defeats. At Southampton, his previous job that earned him the call up to White Hart Lane, he had a win ratio of 38.3% in 60 games. Before that, Pochettino was at Espanyol for long, 161 matches and had a win ratio of 32.9%.
Known as a great motivator, making players run to their exhaustion and beyond, Pochettino was also drained in the last season in London. With reports stating that he wasn't even on the training pitch with the players but rather watched the sessions from the cameras.
Pochettino is at the brink of Paris Saint-Germain, a club he played for between 2001 and 2003 and there he will not have an excuse of monetary constraints. The 48-year-old was seen as the next man for the Manchester United post but since Ole Gunnar Solskjaer improved the outcomes of the squad, it seems PSG is the next step.
UPDATE: Mauricio Pochettino took over Paris Saint-Germain at the start of 2021 and signed a two-year contract with an option for a one-year extension.
Thiago Motta
A philosopher manager, yet one that hasn't quite tested his ideas on the field to earn the reputation. Since his playing career has stopped, Motta has become the football hipster's tip for the next great manager due to the audacity of his ideas.
His coaching job started with PSG's U19 team where he fielded a team that was interpreted to have a 2–7–2 formation.
"My idea is to play offensively. A short team that controls the game, high pressure and a lot of movement with and without the ball. I want the player that has the ball to always have three or four solutions and two teammates close by to help. The difficulty in football is, often to do things simply but to control the base, pass and get free. I don't like the numbers of the field because they trick you. You can be super offensive with a 5–3–2 and defensive in a 4–3–3," said Motta.
Yet, when he got his first chance to test his theories at the big level, at the nine-time Italian champions Genoa in 2019, he lost five games in 10, with a win ratio of 20% before getting removed from the position.
Motta's thesis became viral as well, with the former midfielder making sound points and showing undeniable intelligence. But the question is whether his team philosophy is pragmatic with the sides that don't have the dominance of PSG or Barcelona back in the day when Pep Guardiola started.
Juande Ramos
A man who led 16 teams in his playing career, going from Elche's reserve team to Barcelona's B squad all the way up to Real Madrid. No doubt that Juande Ramos has paid his dues in the 66 years he has been on Earth. Winning promotions with low-level teams, winning the last trophy Tottenham has won - in 2008, and reaching massive success with Sevilla. Yet, Ramos is without a job since 2016 when he left Malaga for the second time.
Just the force of that Sevilla 133 game stint should be enough for Ramos to be found on all sporting directors' shortlists that are looking for their next manager. Sevilla won first of their two Europa League (then UEFA Cup) titles with Ramos, starting their monopoly on the competition. While winning Copa del Rey, one UEFA and one Spanish Super cup with the club that won one league in its history and three cups. All a long time ago.
Yet, at Tottenham, he failed despite the League Cup triumph as he had a win ratio of 38.18% while at Sevilla it was 57%. Spurs players were shocked by the eating restrictions Ramos placed upon them, most of which are the norm nowadays though. He managed to fall up and to Real Madrid where he led the team for 27 games only and a win ratio of 66.67%, not good enough for Bernabeu. Since then, Ramos led CSKA Moscow, followed by Dnipro Dnipropetrovsk in Ukraine before returning to Spain and Malaga.
Vladimir Ivic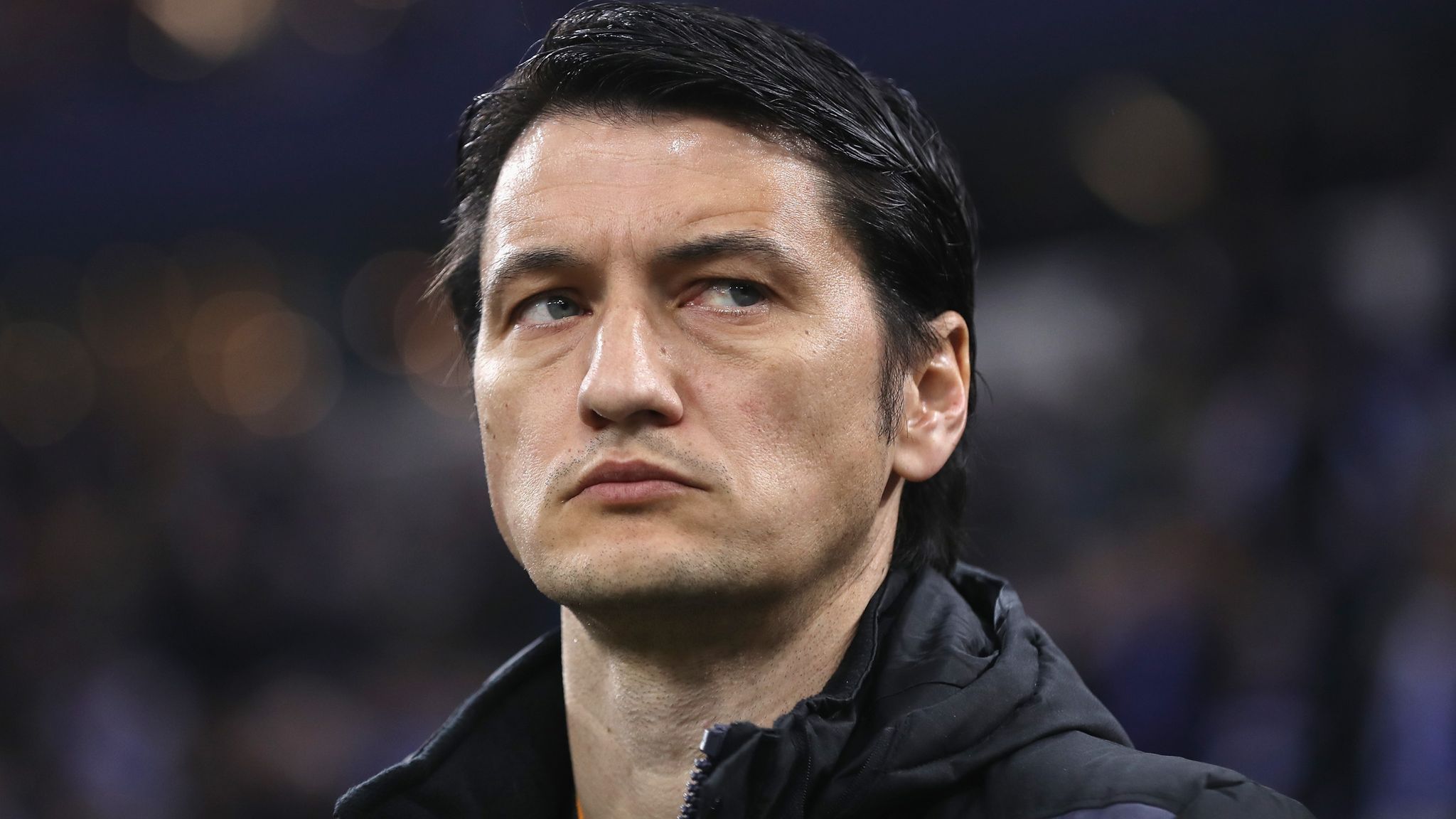 Winning the award for the best manager in what many consider the most difficult league - the Championship after three months on the task, didn't save Vladimir Ivic his job. Because he was leading without a doubt the worst club when it comes to treating managers - Watford. Having changed 10 managers in the last five years.
The Serbian manager started his career at his former club PAOK and won the black-and-whites the Greek Cup. A first trophy for the club since 2003! With a total win ratio of 56.67% in which Ivic believes he created a healthy base for the club to build on. A claim strengthened by the award for the Greek League Manager of the Season in 2016/2017.
Ivic then took hold of the Israeli club Maccabi Tel Aviv and led them to two league titles, and a domestic cup. A move to Watford followed and the stern 43-year-old won the Championship Manager of the Month for November, getting the sack in the middle of December. He alleges a disciplinary action against Troy Deeney as the catalyst for his firing, although the results have faltered too. But both wouldn't be an issue at a different club to Watford and its trigger-happy owner Gino Pozzo.
A team that needs to discipline its players and wants to back the manager should look for the stern Ivic. It would be especially interesting if a fellow Championship side picks the Serbian.
Nigel Pearson
Yet another manager on this list of managers without jobs that could quickly earn a way out of it. Pearson was sacked by Watford in the summer of 2020 and has been looking for his ninth managerial post since, with a return to a club of his playing days Sheffield Wednesday on the cards.
"I can't do things half-measure - I don't do things half-measure. It's really important for me to commit to something. I'll only really know when either an opportunity comes along or if I feel that grab inside myself," said the manager recently.
Starting his managerial career with a number of caretaker jobs - twice at Newcastle, once at WBA and England's U21. Besides a short sting at the low-level Carlisle United in the previous century. Pearson made his name as a Leicester City manager mostly, leading them in two stints.
The first one for 107 games with a win ratio of 51.4%, winning League One with them. While the Second stint was even longer and led the team into the Premier League with a conquering of the Championship. Recording a 46.67% win ratio at a higher level with 182 games in charge.
Jamie Vardy and Kasper Schmeichel are full of praise for the committed Englishman, with the Dane lauding the 57-year-old.
"He built the infrastructure of the club. He built an amazing atmosphere. A lot of the people that he brought in are still there. He deserves huge credit for what Leicester is today and what Leicester achieved from what he put in place and how he built the club up," said Schmeichel.
Juan Antonio Pizzi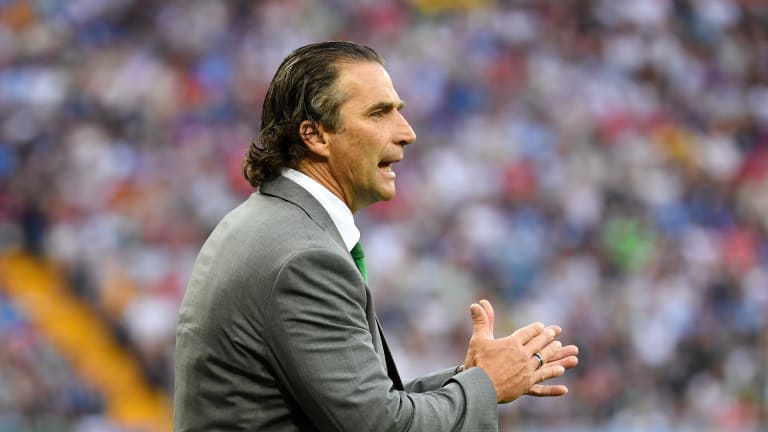 Underrepresented on the managerial side, especially compared to the involvement they have as players, South Americans have Juan Antonio Pizzi to offer as a football manager looking for work. Pizzi's greatest success came with the national team of Chile, as the man born in Argentina - but who represented Spain - led the underdogs to a triumph over Leo Messi and company.
His win ratio with Chile wasn't great at 37.93% and the manager had only 29 games to lead the team but remains in a good memory because of the trophy. His latest job ended in 2019, being the head of the Saudia Arabia national team for 22 games, resulting in a win ratio of 31.82%.
Pizzi's only expedition in Europe came in 2013 and 2014 when Valencia gave him 31 games to prove himself. Pizzi had a win ratio of 38.71% but the more worrying thing about his career is the shortage of stay at every destination. With the most games at the helm of Leon in Mexico, where he won half of his 50 games in charge. It seems that Pizzi is more interested in international football but a La Liga team could still entice the 52-year-old.
Gus Poyet
The Uruguayan Gustavo Poyet played in England for the majority of his career, representing Chelsea and Tottenham both. But he also had time at Grenoble in France and Zaragoza in Spain. His young managerial career is even more diverse with stints in England, Greece, Spain, China, and Spain.
The 53-year-old didn't want to take much rest after starting out in 2009 with Brighton & Hove Albion. Leading them for three and a half years and 194 matches, winning a promotion to the Championship and recording a win ratio of 44.33%. A move to Sunderland was up a level and the Uruguayan led the team to a League Cup final in the first match. While also becoming the first manager to defeat Jose Mourinho at his fortress Stamford Bridge.
Yet, the second season was abysmal and Poyet was sacked with the team on the brink of relegation. A short stint at AEK followed, short even though the win ratio was good at 64.49%. It was even shorter but worse at Real Betis after signing a two-year deal that lasted only 11 games. After a move to China, Poyet took charge of Bordeaux and had a great result of 13 wins in 21 games for a success ratio of 61.90% but was sacked as he criticized the sale of Gaetan Laborde to rivals. Gus Poyet is now the primary candidate for the post at Sheffield Wednesday while reportedly passing on Sunderland's offer to return.
Phillip Cocu
Being a player of such renown, with 292 games for Barcelona and 262 PSV, with notable managerial success at the later, Phillip Cocu is not getting the media attention he probably warrants. The 50-year-old former midfielder had a booming success with his PSV upon taking the job first as a caretaker manager and getting a 75% win ratio in those first 12 games.

The 220 as a full-time leader of the Eindhoven team didn't fare out bad either. PSV won two league titles back-to-back, then another in 2018 with Cocu in charge. The team had a goalscoring record of 2.12 per game while also winning one Dutch cup and two Supercups. Since his departure, PSV didn't acquire any new silverware.
Cocu was then abysmal at Fenerbahce with only three wins in 15 games and had to take a step down to the Championship where he didn't do much better with Derby County. In 65 games, the team won only 32.31%. With his last job ending in November, Cocu might not find another engagement until later in 2021.
Cocu even threw the players under the bus a bit while at Derby, questioning their commitment.
"You can talk about tactics but in any system it's about how you execute it and if you concede three goals in four minutes, I think that says enough. We showed some good football but I am worried about how we present ourselves when we don't have the ball and that's a big part of the game," said Cocu at a time.
Martin O'Neill
Not that long ago, Martin O'Neill was even considered as a possible replacement for Sir Alex Ferguson at Manchester United. Yet, following his stint at Aston Villa for which he is most widely known nowadays, he moved to Sunderland to little success but more than the club has had since his departure.
At Villa, in 190 games O'Neill had a win ratio of 42.11%, at Sunderland it was 31.8%. A job as the Republic of Ireland manager took five years but had only 55 games for the former Northern Ireland representative to be in charge with a win ratio of 34.5%. The last job the 68-year-old had didn't go too bad with a win ratio of 42% at Nottingham Forest in 19 matches before getting sacked.
What O'Neil will be remembered primarily is his Celtic and Leicester City careers. Leading the Scottish side in 282 games, with a win ratio of 75.5% from 2000 to 2005. Winning three leagues, three cups, and losing in the UEFA Cup final to Porto and Jose Mourinho. Prior to going north on the British island, O'Neill was at Leicester and managed to bag two League Cup triumphs for the Foxes! The club's second and third notable trophies ever.
The main thing on Martin O'Neil's CV that might be deterring clubs is his age. But the manager has deserved another option at a top division club before he hangs up his hat.
Walter Mazzarri
Maybe not the most sounding coaching name coming from the Apennine peninsula but Walter Mazzarri is fittingly respected in his home country. With the 59-year-old recently being named the best Napoli manager of the last decade. Winning over 50% of the votes in the company of Rafa Benitez, Maurizio Sarri, Carlo Ancelotti and Gennaro Gattuso.
"I'm glad I left good memories and we achieved some great things together. Napoli remains in my heart," stated the Italian.
At the helm of Napoli, Mazzarri had a win ratio of 48.90% in 182 games, his longest reign at the club. While he might've had a more difficult time winning the award if Sarri hasn't betrayed the club in the eyes of the fans by going to Juventus, Sarri was vital for establishing a stable Napoli. Winning the Copa Italia in 2012 and coming up second in the league right after it. The best placement the club has had until then since Maradona was at San Paolo.
Moving to Inter afterwards, Mazzarri had a disappointing outcome and a win ratio of 43.10% in 58 matches. Moving to Watford a year and a half after the sack, Mazzarri did himself a disservice although in his case, with a win-ratio of 29.27 the club might've been right for firing him. His last job ended in 2020 after 90 games at the helm of Torino and a win ratio of 41.11.
Mazzarri will always be a candidate to take over a mid-table side in Serie A, like Fiorentina, in which he played, or perhaps some of the struggling greats like Genoa or his former team Sampdoria.
Albert Celades
The 45-year-old Albert Celades was Spain's golden boy who was given the privilege of working with the country's rich assortment of young talents. Having led the squad of U16, U21, and U17, staying for the longest at the most important youth level. Celades was also the assistant manager for the senior team at the 2014 and 2018 World Cups, while also being Julen Lopetegui's second man at Real Madrid.
With the young Red Fury team Celades had a win ratio of 70% in 34 games with a goal difference of +54 having scored 82 goals total! His only club assignment came after Marcelino was sacked at Valencia, a tough job to take as the players were still loyal to their former leader. To a point of not going to Celedes' press conference before a Champions League match out of solidarity.
Celedes only managed to record a 36.59% win ratio in 41 games at the head of the club for the 2019/2020 season as the team was placed eight in the league. Considering how awful the state of Valencia is, Celades can't be faulted too much for losing his job and being a free managerial agent. Although the lack of trophies with the young Spanish side in four years does look bad.
Who out of these managers without jobs would you most like to see at your club? Who do you think will be the first ones to join them in 2021?