Pep Guardiola was known mostly as a Barcelona man during his time as a player but he did venture into Italy and Serie A. Playing for Brescia, Roma, and Brescia again, the now Manchester City manager got familiar with Calcio. Also with the Italian legend Roberto Baggio who Pep holds in the highest regard.
The 50-year-old manager belives that the nomad forward would excel in today's game.
"If Baggio were to play in today's football, he'd score 50 goals per season. There's no doubt about it. I don't just mean with me or Manchester City, I mean with any coach and any team. Roby was a phenomenon when playing basically with only one good leg and in an Italian football that at the time was very difficult for a forward to survive in. At that time, there were so few spaces and at most four or five chances per game, but he always managed to score and often in incredible circumstances. Roby was there with Diego Maradona, Marco van Basten, Francesco Totti, Alessandro Del Piero..." said Guardiola.
City's manager believes the game in Italy has involved more to fit the man who scored 291 goals in 643 club games.
"Nowadays in Serie A, you see the forwards get far more service and in more comfortable areas. Italian football will always have an element of defend and counter, because that's an aspect that is admired abroad and part of your culture, but with the revolution of Arrigo Sacchi and lately coaches like Maurizio Sarri and Roberto De Zerbi, there are teams who play the ball more and therefore also concede more."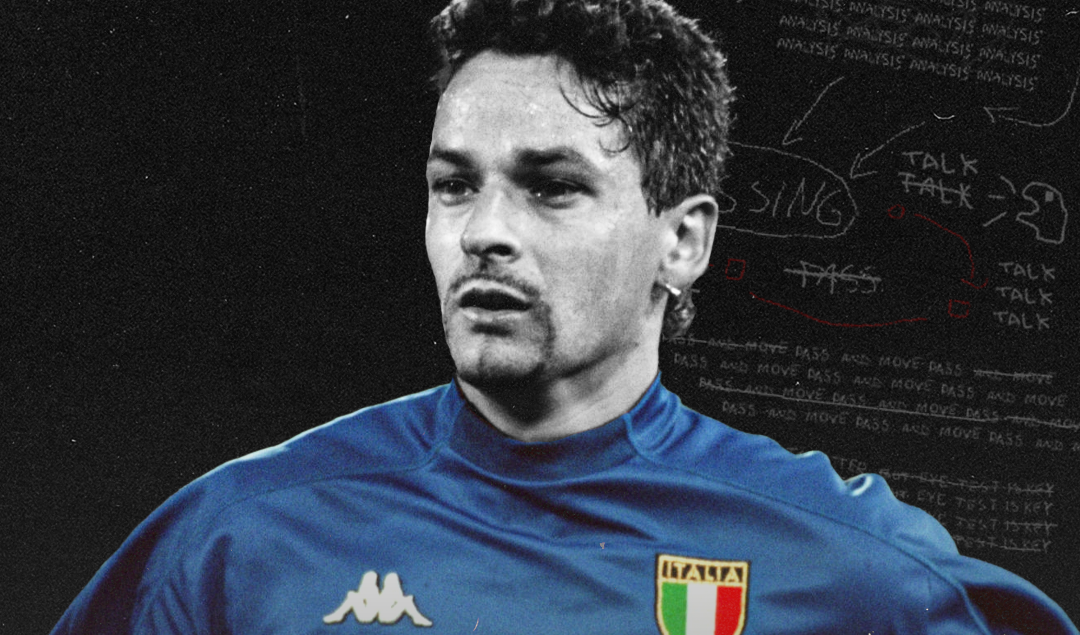 Baggio might even be City's solution for replacing Sergio Aguero.
"If he reconsiders retirement and gets into shape, I will gladly sign Baggio! In my team, he would certainly be a False 9. He wouldn't have to run too much, but on the other hand he'd have 500 touches per game and score 50 goals per season. I don't know if he'd win more Ballon d'Or trophies in this day and age. He'd be up against two aliens like Cristiano Ronaldo and Lionel Messi, so it's fantasy football and impossible to know how things would go. There are so many players passionate about Baggio, because they can admire the YouTube clips." 
Guardiola revealed that even greater legends than himself valued Baggio.
"Johan Cruijff always spoke highly of Baggio. He wanted to see him in a technical league such as La Liga and he wondered whether he would adapt to Spanish football. Baggio could have played everywhere, but in those years, it was impossible to convince him to leave Serie A. The best players were in Italy, and everyone wanted to play there."
While Guardiola was of course joking about signing Baggio as a player, the two could work together as manager and assistant.

"Baggio was the best footballer and treated everybody in the same way, from the President to the warehouse workers. When I'll be 72 years old and come to Italy to coach, I'll ask him to become my assistant. I'll try to bring him back into the world of football. But you can't convince Baggio, he decides."