Players usually become legends due to their accomplishments and the style of play, yet there is an added dimension to those who kept loving the game as much as any diehard would. Those who endured going strong against the bruises, constant visits to the infirmary, and outcries of the cynics to retire. So much so that they arrived at a rare destination. These football legends who retired after 40 milked everything they could from their careers and pushed on beyond expectations.
Football Legends Who Kept Playing After 40
In general, it was rare to see footballers on any level play beyond 35, so to reach the margin of 40+ years and have a legend status is a feat in itself. Besides their name, we're looking at the age at which the footballer played his last professional game.
Ryan Giggs - 40 years, 5 months, 8 days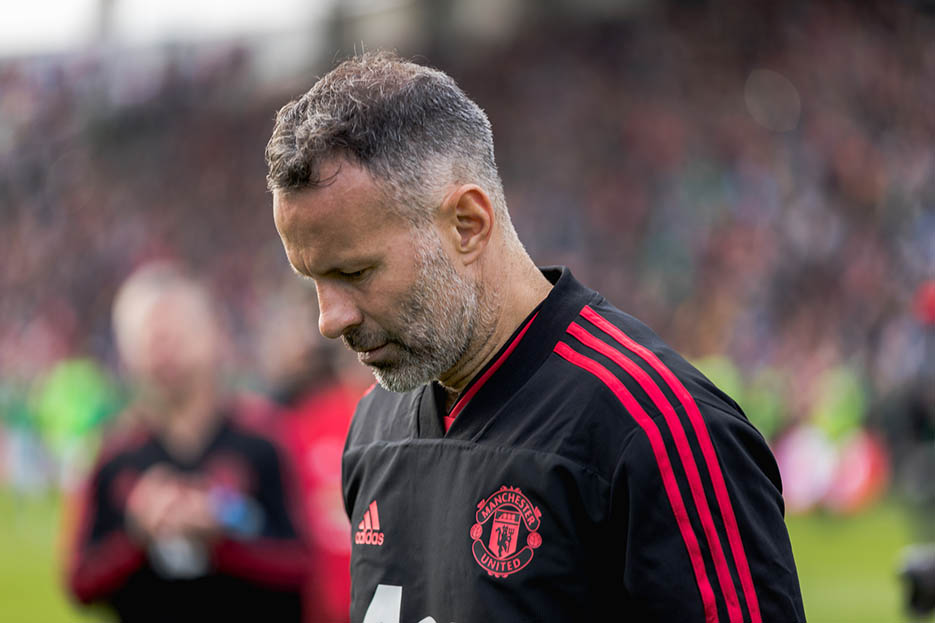 A rare winger who has found his place on this list of football legends who retired after 40. Although Giggs was smart to adapt his game and also accept a bench role at times. The Welsh winger was also one of the first players to truly take his recovery religiously, he was Cristiano Ronaldo before Cristiano Ronaldo. Resulting in 963 games for Manchester United, 168 goals and 259 assists. Alongside 64 games for Wales. Giggsy's last game was a win against Norwich in which he played 20 minutes and still got an assist.
Edwin van der Sar - 40 years, 7 months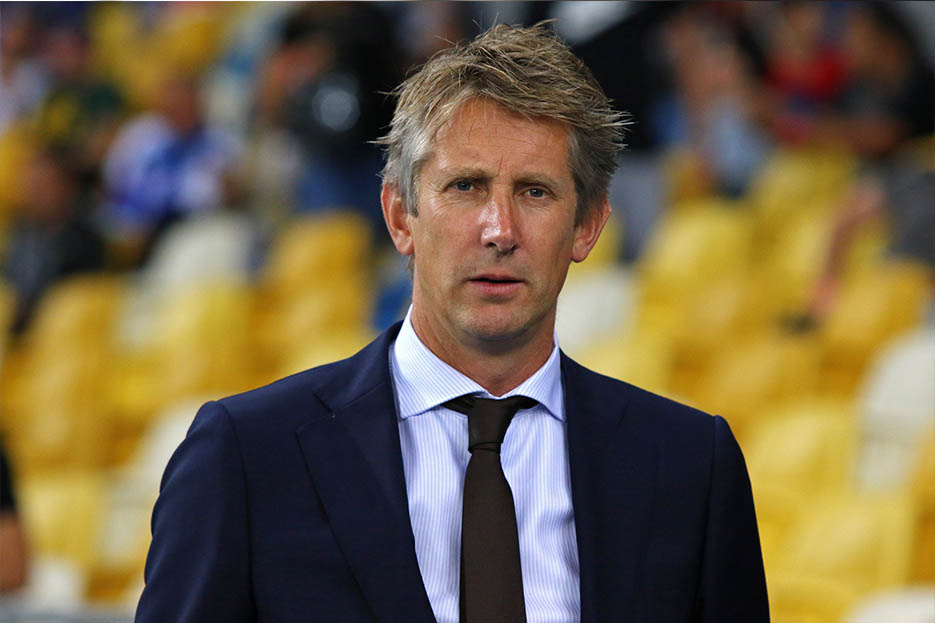 Not only is Edwin van der Sar one of the football legends who retired after 40, he is one of the few that retired at the very top. Not only was he playing for Manchester United and had 46 appearances in his last season, he also won the league, becoming the oldest player to do so. But also, Van der Sar's last game was the Champions League final! Even though Utd lost to Barcelona 3:1, it was quite the send-off for the Dutch GK who played in 821 club games and 130 international ones.
Francesco Totti - 40 years, 8 months, 2 days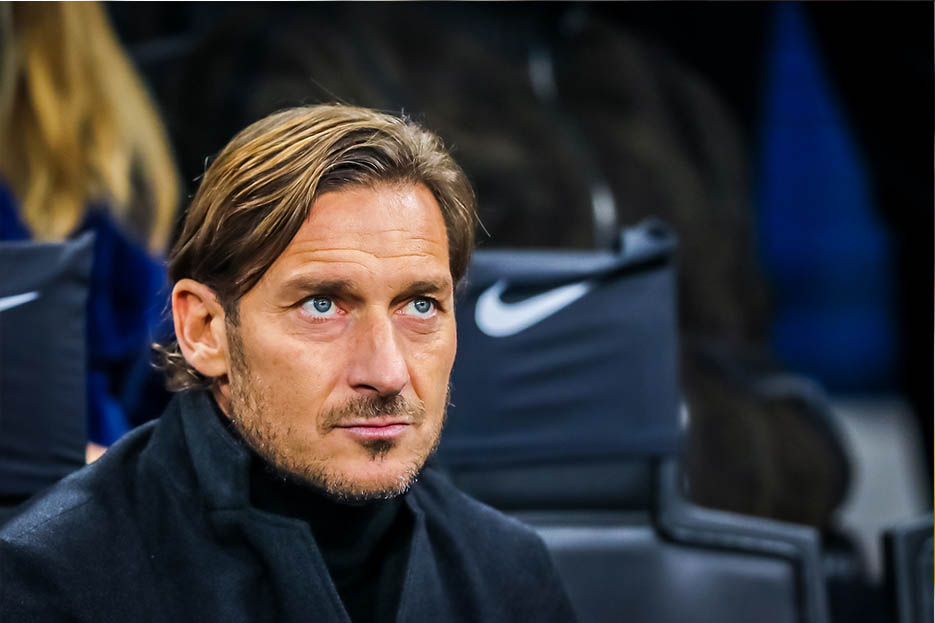 Another player who was a one-man club. Maybe that's the part of the secret for football longevity. Francesco Totti did suffer from injuries, so his club game numbers aren't as astronomical as that of some other football legends who retired after 40, yet the 785 matches for Roma is a gargantuan feat in itself. Alongside 307 goals and 209 assists, there's no doubt Totti is one of the legends. Even though he has only 58 caps for Italy. Totti's last game happened in 2017, on the last matchday of the season in which he played 28 games.
Paolo Maldini - 40 years, 10 months, 6 days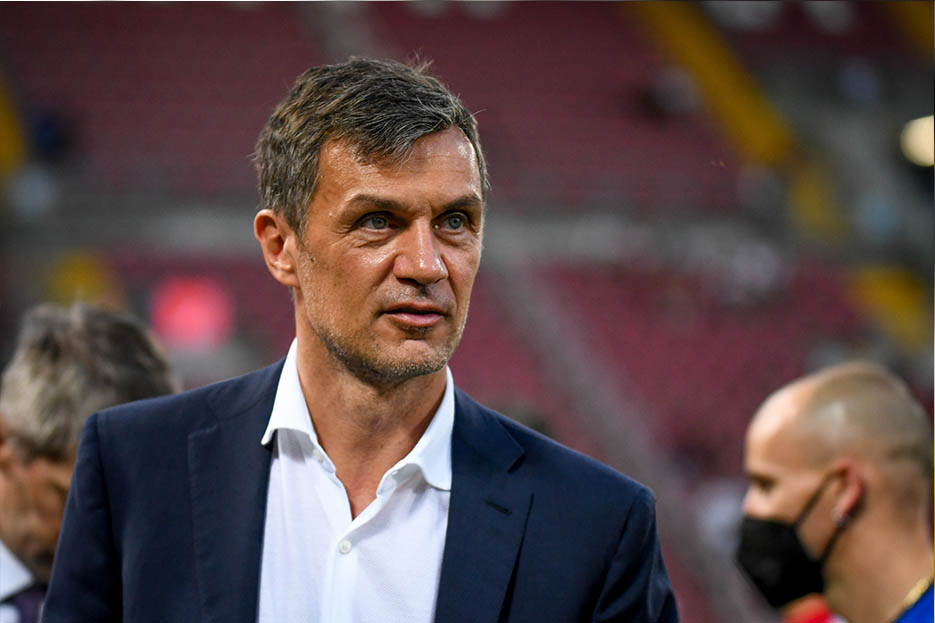 It seems that Italians simply last longer in football, and one could say that it's because their play style is more technical and tactical in nature, yet for Paolo Maldini the only explanation is genetics and love for the game. And club. As credited by playing 901 games for AC Milan, scoring 33 as a defender, making 43 assists too. While representing Italy 126 times! In his last season, he played 32 games total, all as a captain, of course.
Javier Zanetti - 41 years, 9 days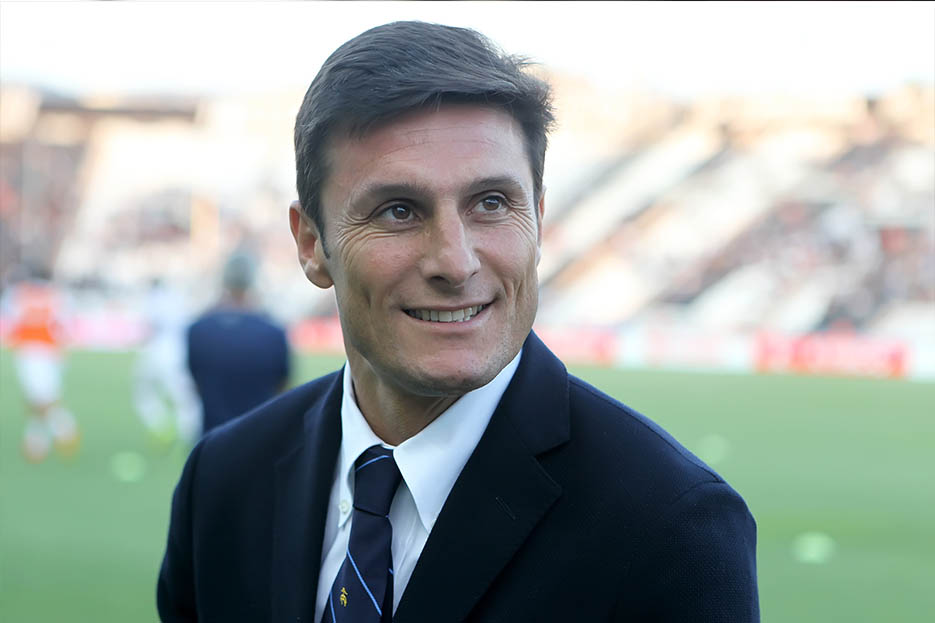 Javier Zanetti played 858 matches for Inter. And for no other club in Europe. The versatile Argentinian also represented his country 143 times so he played over 1,000 games in his professional career. Described by his former teammate Dejan Stankovic as a person made from one part, when explaining his resilience to injuries, Zanetti has only played fewer than 41 games a season for Inter. El Tractor retired in May of 2014.
Zlatan Ibrahimovic - 41 years, 5 months, 16 days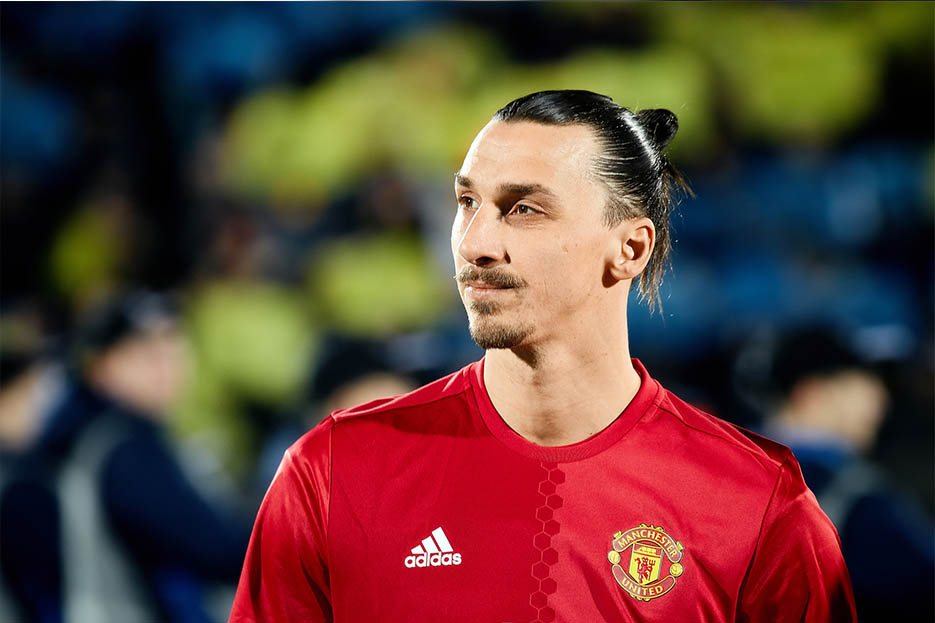 It's a feat when any player pushes past 40 in his cleats, yet when a star like Zlatan Ibrahimovic does it, after being the target of so many tackles and harsh duels, it's a gladiatorial achievement. Zlatan played in 827 club games, scoring 496 goals and making 204 assists, while also producing 62 goals in 122 games for Sweden. In the end, injuries made the 2022/2023 season unbearable for Ibracadabra, and he played in only four matches, scoring in his last one as a captain, although a defeat to Udinese wasn't the way for him to go out.
Romario - 41 years, 9 months, 7 days

Autor André Corr?a/Ag?ncia Senado - CC BY 2.0, Link
One of the all-time greats of Brazilian football didn't just impress with his quality, but also his longevity. Sure, he did finish with Europe back in 1998, yet Romario continued playing in his home country, changing several clubs but also going to Qatar, the MLS, and even Australia. His last first-tier match was for Vasco Gama in 2007. Overall, he got to 893 games and 630 goals, although many of these were in the regional and lower ranks.
Joaquin Sanchez 41 years, 10 months, 15 days

Autor Amarco90 - The uploader's own work, CC BY-SA 3.0, Link
Maybe not the biggest name across Europe, yet in Spain, Joaquin is one of the most beloved footballers ever. He even made the generic name his own. While goalkeepers dominate in this ranking, strikers appear, it's a special feat for wingers whose craftiness tears the opponents and their own joints. Joaquin played in 847 club games, scoring 112 goals and adding 103 assists. With 51 caps for Spain at that. In his last season, he played 22 games, mostly as a substitute, yet the numbers are still impressive for a winger who played his first pro game in December of 2000.
Rivaldo - 43 years, 3 months, 28 days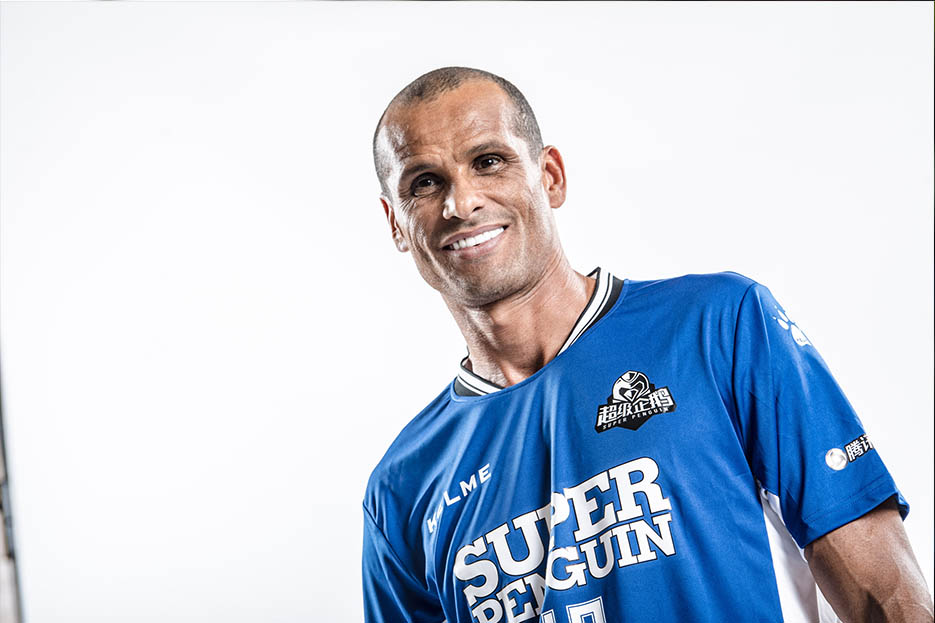 The truth is, Rivaldo was a show-stopper for both Brazil and Barcelona, however, his career went on for so long, and spanned destinations so wide, that some of his clubs are impossible to recognize and pronounce. Hence, the 813 games and 377 club goals are less impressive than the numbers suggest. Yet playing until the age of 43 is a feat that makes Rivaldo unavoidable on this list of football legends who played after they were 40.
Gianluigi Buffon - 45 years, 4 months, 3 days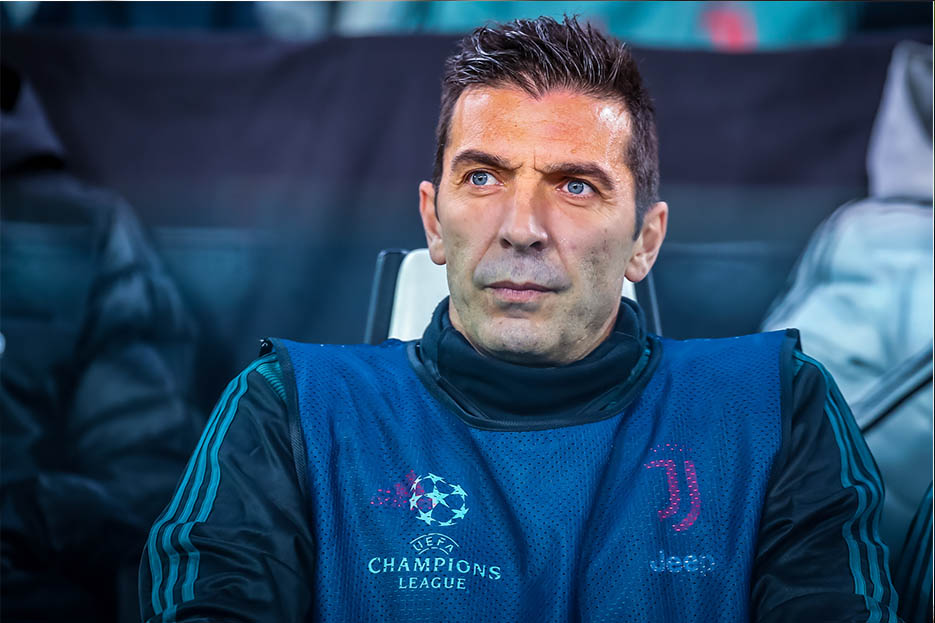 The legendary Italian goalkeeper played nearly 1,000 club games alone, reaching 975 matches for Parma, Juventus, and Paris Saint-Germain. Alongside 176 caps for the Azzurri. Buffon is synonymous with the goalkeeping position as well with the winning mentality and love for the game. Even for a goalkeeper, playing past 40, let alone past 45 was pushing it, and although his last two seasons were in the Serie B, Buffon still ensured another caveat on his legend card.