Getting to 100 goals in one of the top leagues of Europe is a feat in itself. Since the origin of the Premier League, as it is today, we had only 34 players score 100 or more goals. But adding the speed element to the equation adds a different layer available to only the best of the best goalscorers. So these fastest players in the top five leagues to reach 100 goals have ensured a section to be bolded and underlined in their biographies.
We are looking at rankings in all the top five leagues combined, meaning even if a footballer played in Spain and France and Germany, it's just that 100 goals in how many league games that's the metric.
#11 Andriy Shevchenko - 100 goals in 162 games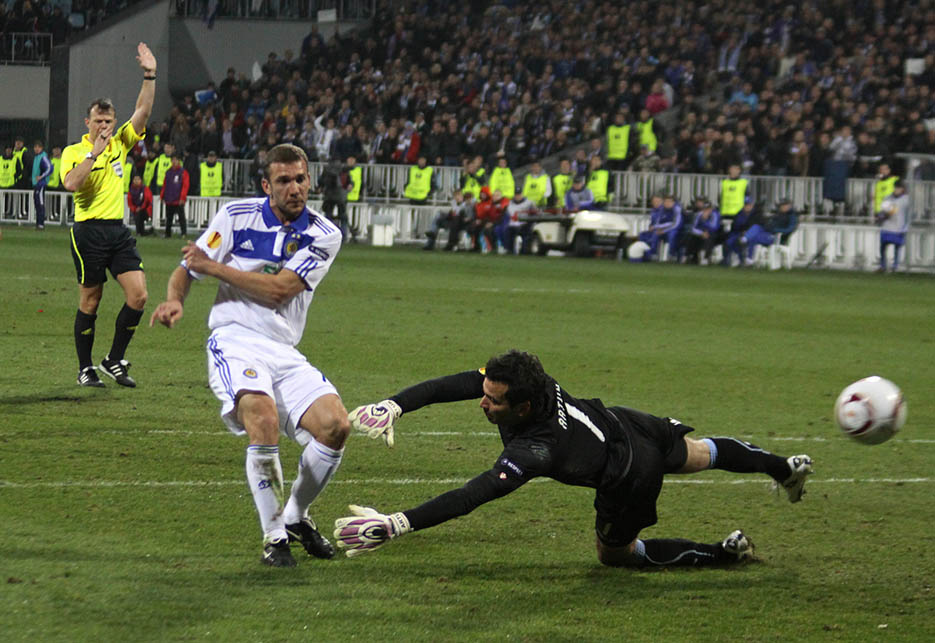 The Ukranian striker arrived in the top five leagues from Dynamo Kyiv, starting with Milano and it's there where he got off to a staggering start - 24 goals in his first 32 games. He bagged the same the next season in 34 matches. The following season saw him get 14 goals in 29 matches. In the 2002/2003 year, Shevchenko got only five goals in 24 matches. He bounced back with the same stat line as in his debut year, 24 in 32. Still, it was in his sixth season that he reached 100 Serie A goals, needing 162 games total, with an abysmal return that one year.
#10 Radamel Falcao - 100 goals in 160 games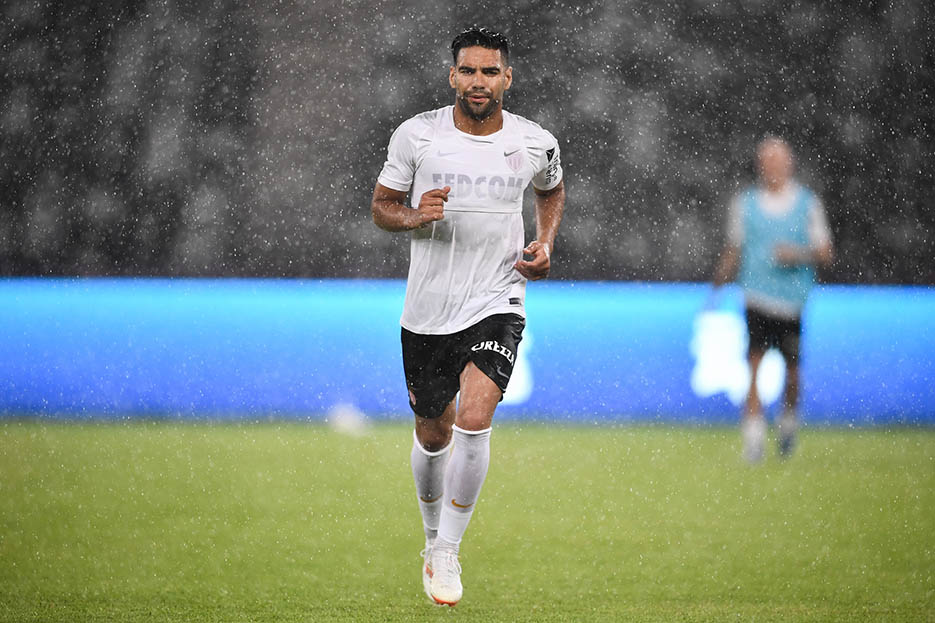 Somewhat underestimated by the English fans as he arrived in their league older and tormented by injuries. Yet El Tigre left quite the mark in Europe overall. Radamel was a proven goalscorer even before he came to the Old Continent, bagging 45 goals in 113 games for River Plate. Landing in Porto where he improved further, scoring 72 in 87 games! Atletico Madrid wasn't blind to it and the Colombina scored 52 league goals in 68 games over two seasons.
Due to injuries and a loan, during his starting years at Monaco, Falcao played 20 Ligue 1 games in the first two seasons, scoring 11 times. At Manchester United, on loan, he got four goals in 26 Premier League matches. Nothing better with Chelsea in the following year on loan, one goal in 10 games. But the 2016/2017 campaign saw El Tigre in his full ferocity at Monaco, 21 goals in 29 games. Year after he bagged 18 goals in 26 games breaking the margin despite the abysmal seasons in England.
#9 Ruud Van Nistelrooy - 100 goals in 160 games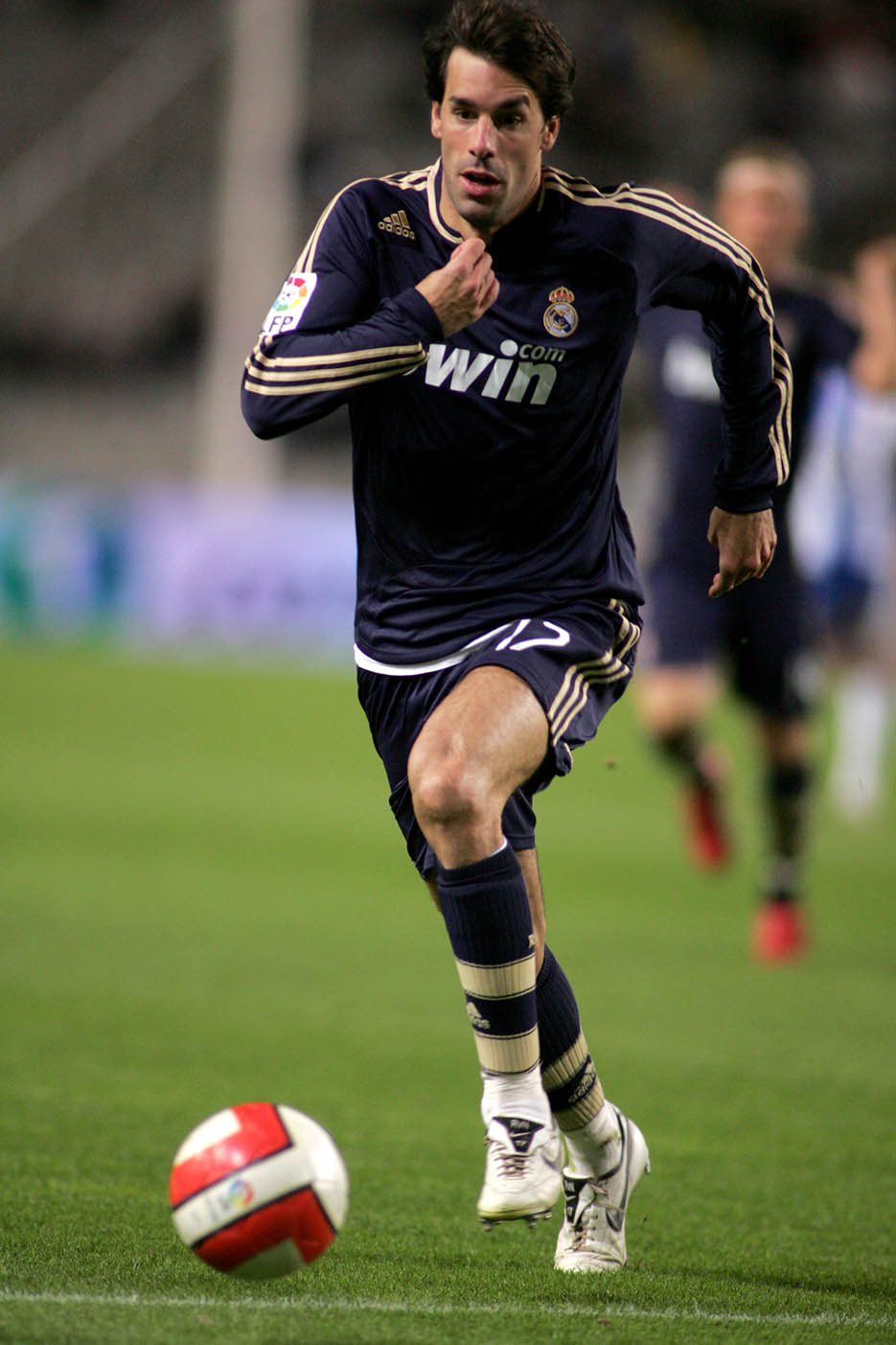 The prolific Dutch goalscorer joined Manchester United from PSV Eindhoven and many believe that his record for the domestic side should count as it was officially the number five ranked league in Europe by UEFA. Yet, in reality, France is set on that top five regardless of coefficients.
Ruud was on fire from the get-go, bagging 23 in his first 32 games of the season. In the following he bagged 25 in 34, followed by 20 in 32. An injury hampered his 2004/2005 season, but his last Man U campaign saw another return of 21 goals, in 35 games. He needed just a few more matches at Real Madrid to reach 100 goals in the top five leagues.
#8 Neymar - 100 goals in 156 games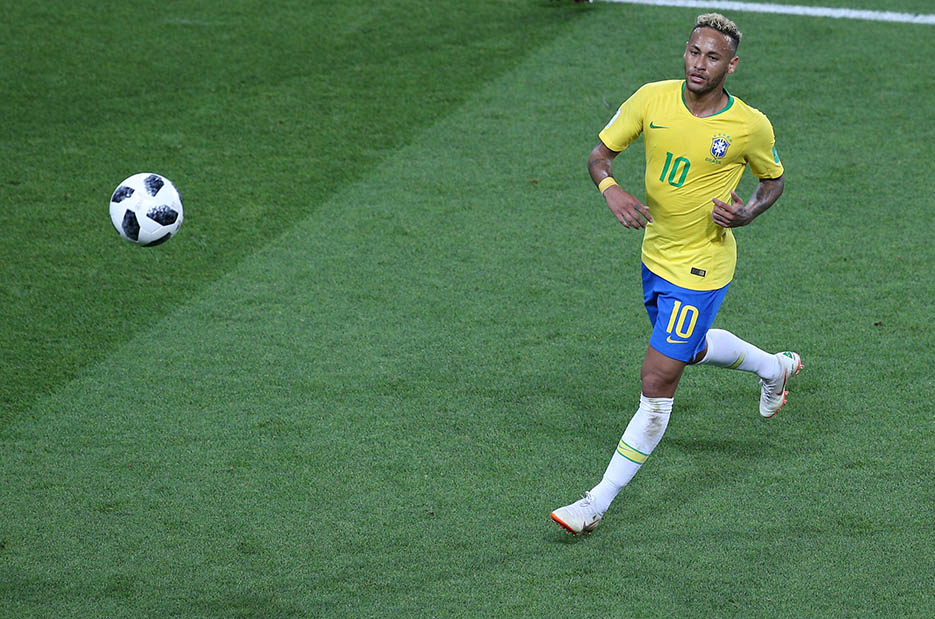 Coming in hot from Brazil where he bagged 72 goals in total 139 games for Santos, alongside 37 assists, Neymar didn't waste time at Barcelona. Well, the first season he did, a bit, scoring nine in 26 games. Yet in the following years, he bagged 22 goals in 33 games and 24 goals in 34 matches. The last year with FCB saw him score 13 goals in 30 games. His return with Paris Saint-Germain after becoming the world's most expensive player was otherworldly on ratio alone.
The issue was that he didn't play as much, in the first season only 20 games, yet he scored 19 goals. In the second, it was 15 in 17, enough for him to reach 100 quite fast. A sore remains that if not for the injuries and his excursions, Ney could've done it in far less than six seasons.
#7 Christian Vieri - 100 goals in 156 games

By Roberto Vicario - Fiorentina Empoli (9) from Toscanafotonotizie.it, CC BY-SA 3.0, Link
A nomadic striker if ever there was any, the statisticians deserve a raise when looking at the career of Christian Bobo Vieri. Unlike others whom we have covered on this list, Vieri didn't have a tsunami outbreak on the scene, he started off slowly getting the first twenty Serie A appearances over three seasons with Torino and Atalanta. All in all, eight goals. Juventus picked up the Italian and he returned eight goals in 23 games which wasn't enough even though he was paid not even four million.
A move for €17,560,000 to Atletico Madrid followed and Vieri exploded away from home, taking in 24 in 24 games! Lazio brought him back to Italy immediately yet he gave the capital side 12 goals in 22 matches. Still, his fee continued to rise and Bobo got a move to Inter where in his first year he scored 13 goals in 19 matches. The following year he bagged 28 in 27. More than 10 years after starting in first-tier football, Vieri got to his 100, by scoring 22 goals in 25 matches for Nerrazurri.
#6 Lionel Messi - 100 goals in 154 games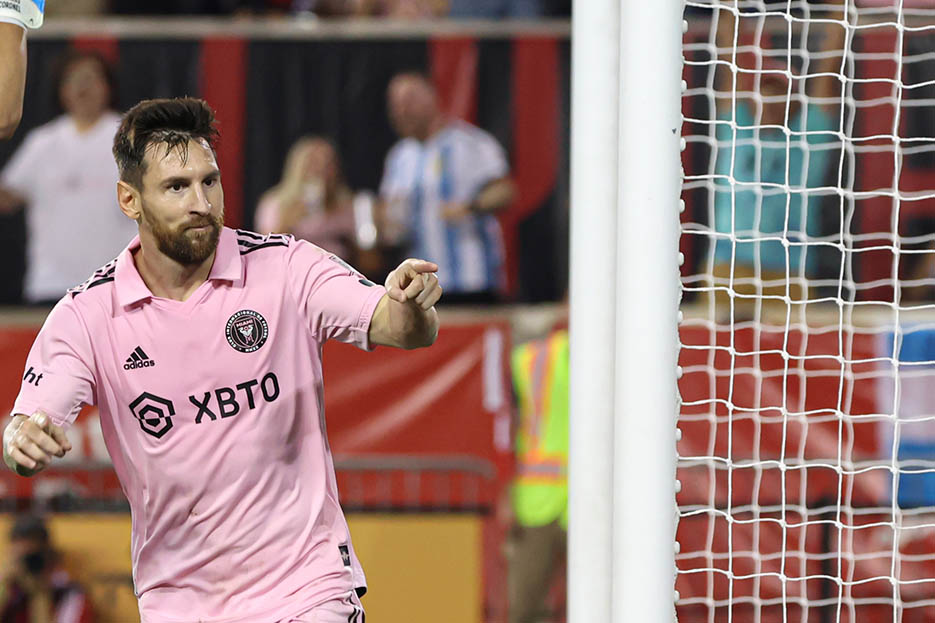 Of course, Messi started off with Barcelona and has played for the same club for 17 seasons. In his debut year, the 2004/2005 one, he scored one goal in seven league games. The next year saw him play in 17 games and score six La Liga goals. Third season Messi bagged 14 goals in 26 games, 10 came in the fourth with 28 appearances. Only in his fifth season did Messi start breaking those star numbers - 23 in 31.
Yet in the 2009/2010 season, Messi scored 34 league goals in 35 games, the following year he broke the mark with 31 goals in 33 matches.
#5 Luis Suarez - 100 goals in 152 games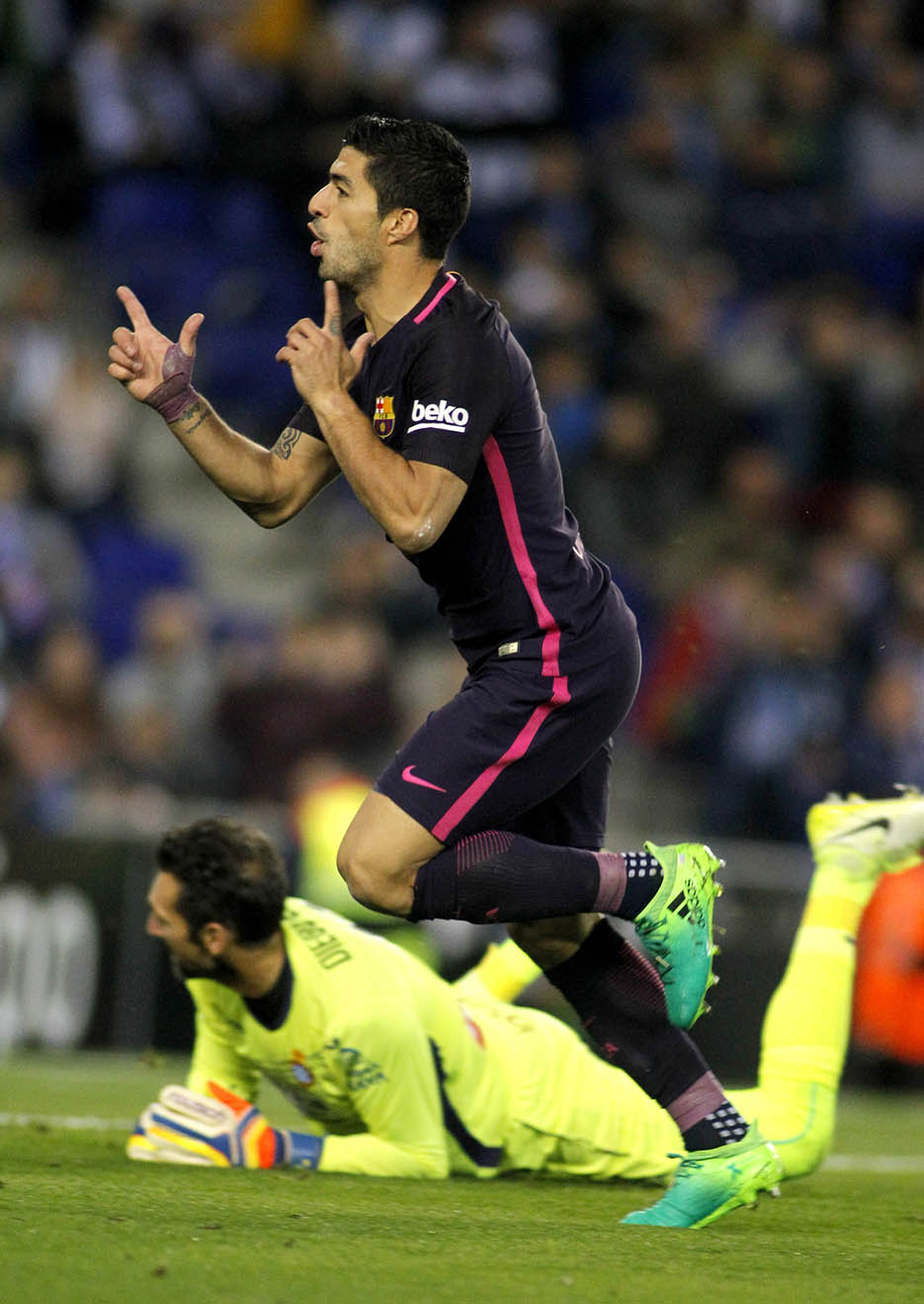 Putting in monstrous stats at Ajax, with 111 goals and 68 assists in 159, Luis Suarez wouldn't be the first bust coming out of Eredivisie. Yet he managed to become one of the top five fastest players to reach 100 goals in the top five leagues! Liverpool paid €26,500,000 for the Uruguayan and he delivered. Not at first, scoring four goals in his first 13 games of the half-season.
Not even in the next full campaign, with 11 goals bagged in 31 games. His output after acclimatizing and maturing as a player was 23 goals in 33 games. Yet the crowning achievement with LFC was 31 goals in 33 games of the Premier League. Suarez was punished before his move to Barcelona for biting, so the first year saw him score 16 goals in 27 matches. But his second year at Nou Camp saw the magnificent 40 goals in 35 La Liga matches and reaching 100 goals!
#4 Kylian Mbappe - 100 goals in 142 games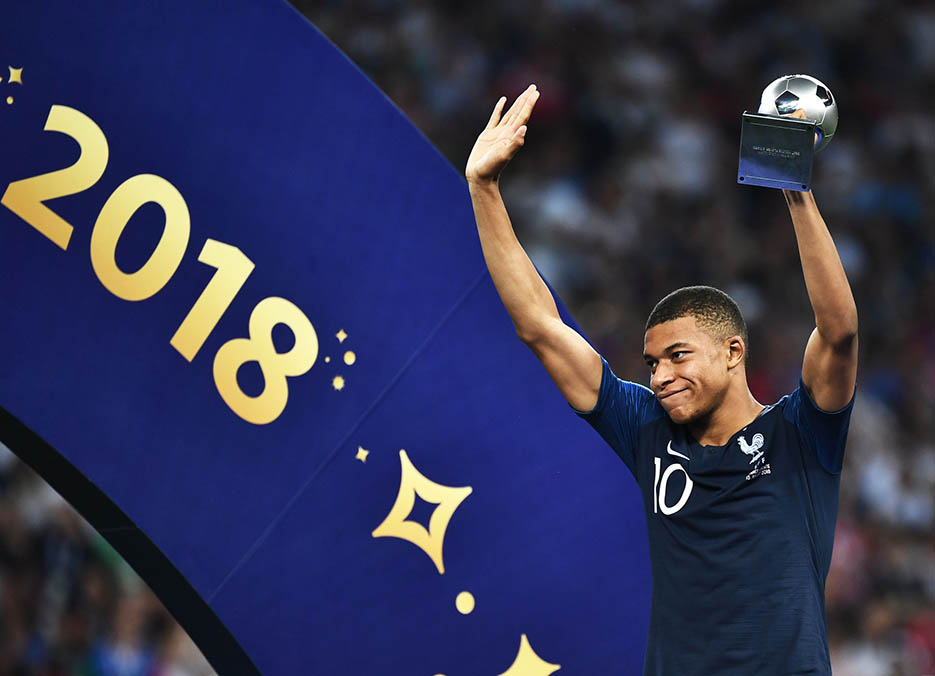 It's amazing what Kylian Mbappe has done in his still-young career, as he is set to turn 25 at the end of 2023. One of the less-mentioned feats is that he is one of the very fastest players to reach 100 league goals in the top five leagues. His 41 games for Monaco in Ligue 1, over three seasons, saw him bag 16 goals. At Paris Saint-Germain, it was a quick rise. In his debut year, he scored 13 goals in 27 matches.
The very following year, Mbappe bagged 33 in 29. A shorter 2019/2020 year saw Mbappe score 18 in 20, and breaking off the mark came the next campaign with 27 goals in 31 games.
#3 Harry Kane - 100 goals in 141 games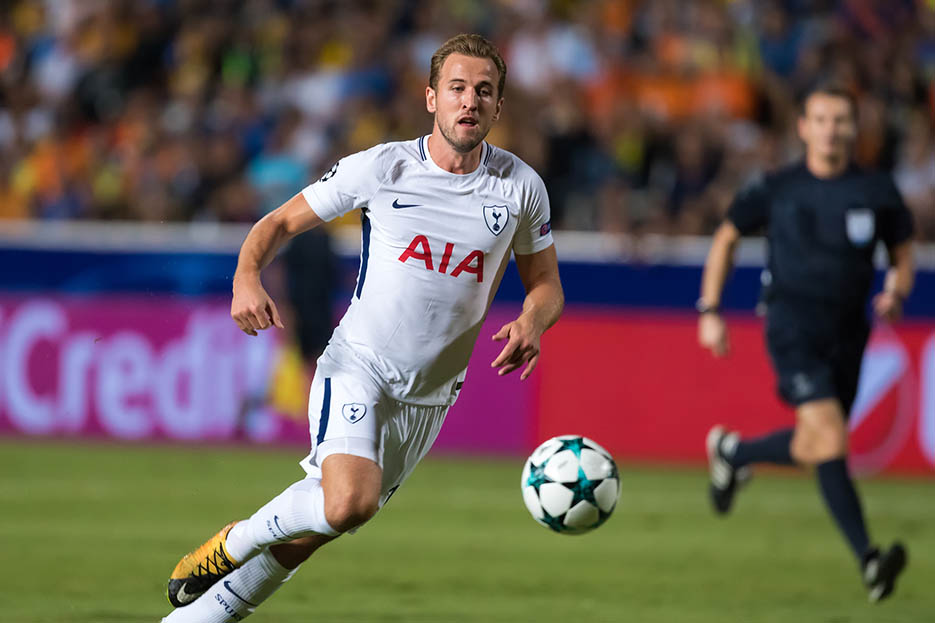 Harry Kane did have a steep rise in numbers, yet he did record 14 games over three seasons, including three matches for Norwich, and had three goals to show for it. Yet, the 2014/2015 season saw Harry score 21 goals in 34 matches. Of course, he was welcomed the next year with chants of him being a one-season wonder. Which he quickly extinguished by scoring 25 goals in 38 games. The following year he surpassed himself again, scoring 29 in 30. With 30 scored in his fourth full season and playing 37 games, Harry secured a high ranking on the list of fastest men to reach 100 goals in the big five leagues.
#2 Ronaldo Nazario - 100 goals in 133 games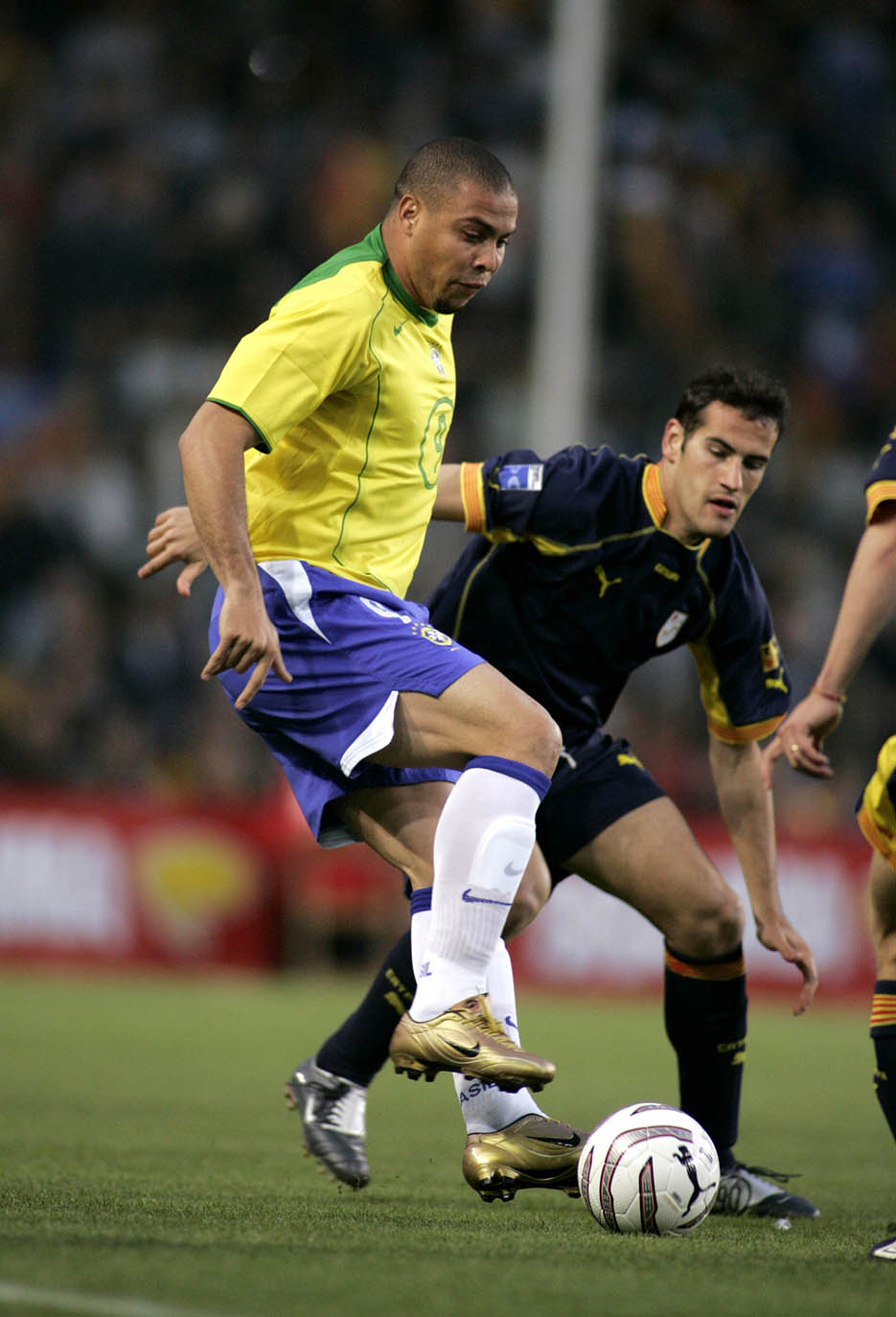 The Phenomenon got that name for a reason, he landed in PSV and scored 30 goals in 33 games. Then 12 in his next 13 before making a move to Barcelona where his top five hunt beings. And it began scarily, scoring 34 goals in 37 games! Inter bought the Brazilian immediately and he returned them with 25 goals in 32 games! But then the injuries started and Ronaldo got 14 goals in 19 games, then three in seven, and seven in 10 before Inter lost hope.
Real Madrid came along and Ronaldo scored 23 La Liga goals in his first 31 league games as a Galacticos.
#1 Erling Haaland - 100 goals in 103 games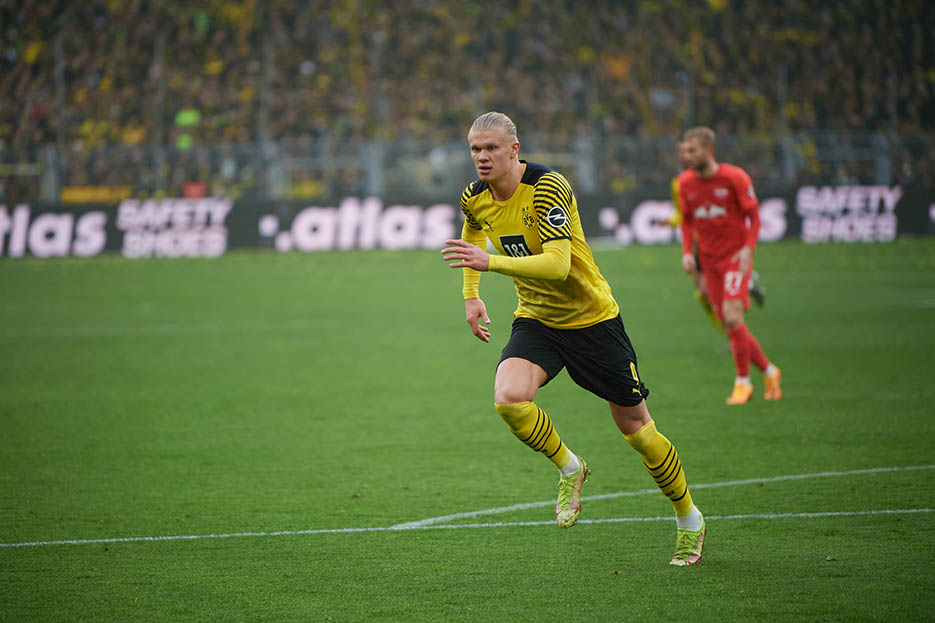 The fastest player in the top five leagues to reach 100 goals is none other than the new phenom, Erling Haaland. His numbers in Austria were noteworthy, yet with his arrival to Borussia Dortmund, the eyebrows started rising and never dropped down. Starting with 13 in 15 games of a second half-season. Then with 27 goals in 28 matches of the first full season. Injuries worried with 24 matches in the third season, yet the tally of 22 goals shut it down.
Haaland then moved to Manchester City and scored 36 goals in his first season, needing only 35 games. The second season saw him bag three goals in the opening three games, enough for a 100 and reaching the mark in just 103 games! That's 30 games fewer needed than the legend of the game and the next in line amongst the fastest players in the top five leagues to reach 100 goals.