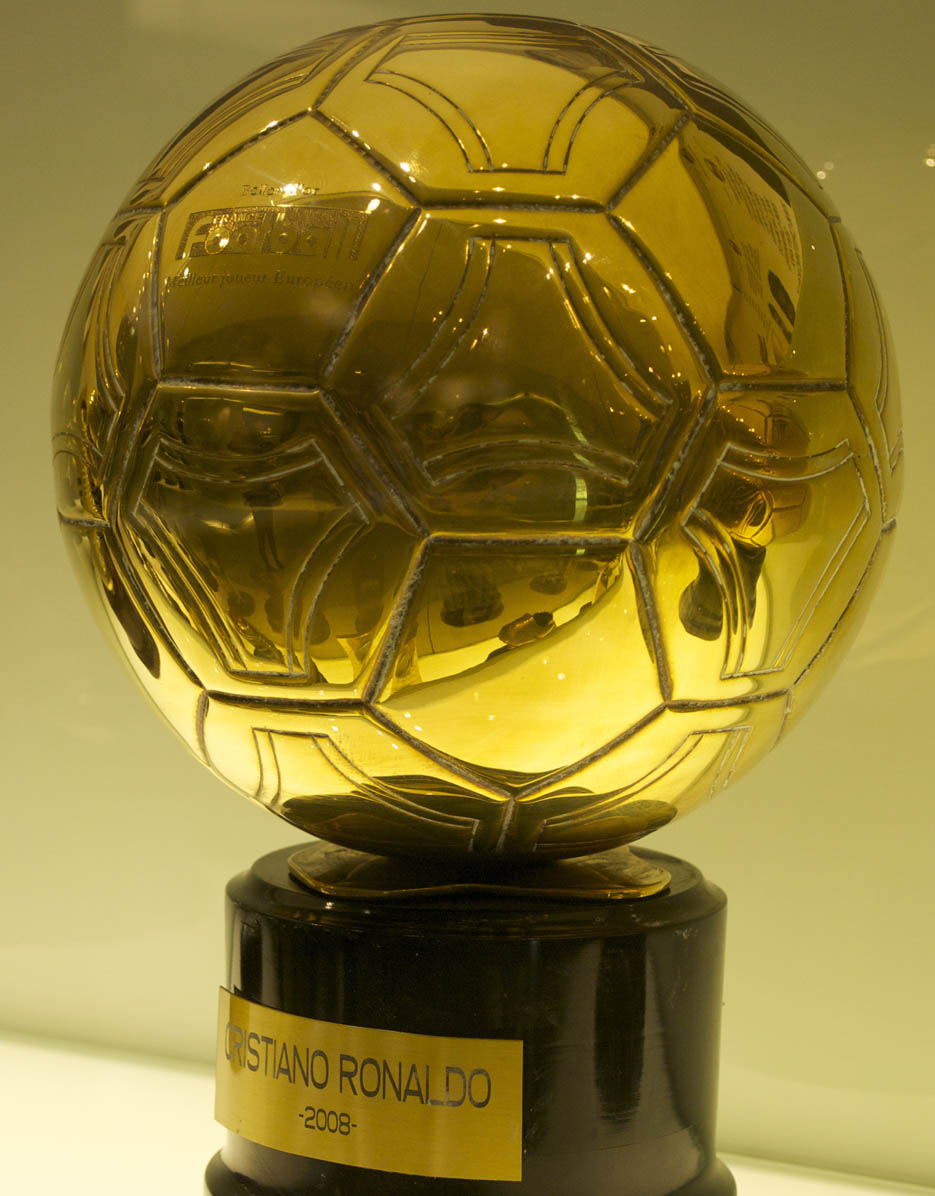 Be it the team sports that it is, football is getting increasingly captured by the discussions about individual awards. Namely, the biggest of them all - Ballon d'Or. It's the prize given to the best player of the season, looking at both club and international football together. Presented by the news magazine France Football, how is it that this 67-year-old award reigns supreme among the individual accolades attempted in the world's greatest sport?
Also, who are the greatest winners, both on individual, club, and country level? And how does FIFA fits - or doesn't, anymore - in all of this?
History of Ballon d'Or
It might be obvious to most, but let's start with it: What does it mean?
Since it's a French magazine that started and still oversees the award, it was named in the French language.
Ballon d'Or simply means 'Golden ball' - one befitting the best player in the world.
France Football, the magazine behind it, has been awarding it since 1956. Meaning that in 2023 the award has 67 years of tradition.
Conceived by two sports writers Gabriel Hanot and Jacques Ferran, the Ballon d'Or was initially given to the best player in a calendar year.
The inaugural winner was England's and Blackpool's Stanley Matthews, who beat Alfredo Di Stefano and Raymond Kopa to get the eternal honour. Both also future winners.
Yet, at first, the award was generally known as the continental European Footballer of the Year award. The rules were changed in 1995 and saw Liberia's George Weah win the competition the same year. Although the moniker of being the European Footballer of the Year award stuck for a while.
Firstly given out by the journalists following the game, the award committee evolved into including all the national team managers and captains of the world. More recently, only the 100 top-ranked nations have the privilege of the vote.
The award legitimized itself with a connection to FIFA between 2010 and 2015, yet the international regulatory body of football isn't attached to Ballon d'Or anymore and gives out its own award.
During the collaboration of FIFA and France Football on the awarding of Ballon d'Or, only Lionel Messi and Cristiano Ronaldo won the award. The Argentinian got it four times, CR7 the remaining two.
In 2020, due to the Covid-19 pandemic, the award wasn't given. Although the general consensus was that it should've been and that Robert Lewandowski of Poland and then Bayern Munich deserved it handily.
Only in 2022 was the rulebook changed to award the Ballon d'Or for the best player of the season. Not of the calendar year. Which was a major negative for the award in the past.
While a valuable metric, the issue with Ballon d'Or was always that it was awarded, not won. Like in the case of Golden Boot, the prize for Europe's most in-form sharpshooter, where the criteria is known - score the most goals, win. While for Ballon d'Or, the voting decides and the parameters of it aren't as strict. Hence sometimes resulting in being called a popularity contest.
Ballon d'Or winners breakdown
Considering the Ballon d'Or was given out 67 times, considerable data for the statistic enjoyer has been gathered.
Individual Ballon d'Or winners breakdown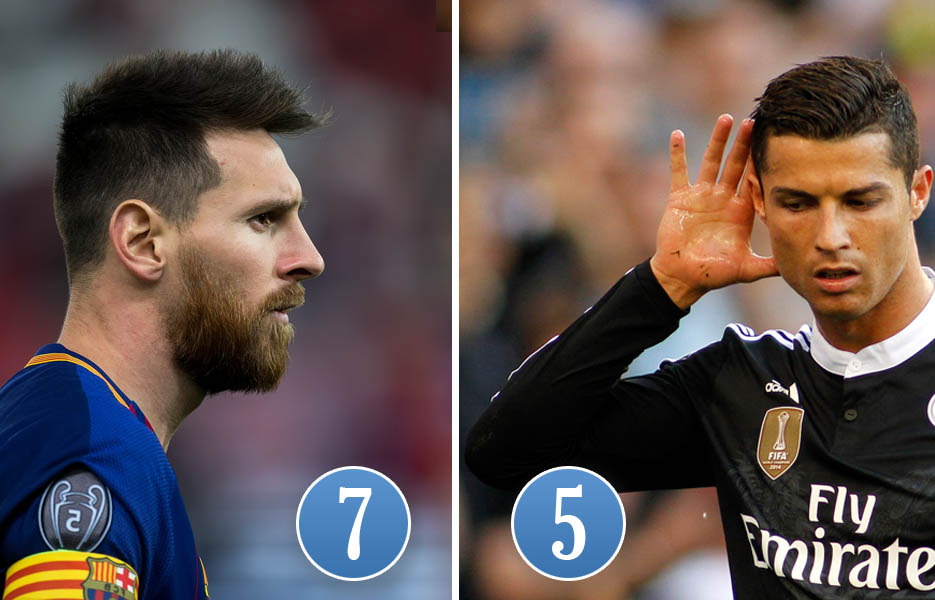 Two players have been dominating the Ballon d'Or award seasons for the past two decades, and overall. Together, they usual suspects have 12 of them.
Soon probably 13. As Leo Messi, the player with the most Ballon d'Or trophies is the most likely to win the award for the 2022/2023 season. Having won the World Cup with Argentina and Ligue 1 with Paris Saint-Germain.
Messi won the prize in 2009, 2010, 2011, 2012, 2015, 2019, and 2021.
Cristiano Ronaldo stopped at five Ballon d'Or awards. Winning in 2008, 2013, 2014, 2016, and 2017.
Three players share the third spot with three awards in their cabinets each.
Michel Platini won it in 1983, 1984, and 1985. Getting the threepeat that only Messi also achieved (and surpassed).
While the Dutch Marco van Basten (1988, 1989, 1992) replicated the success of his compatriot Johan Cruyff (1971, 1973, 1974).
Franz Beckenbauer (1972, 1976), Ronaldo (1997, 2002), Alfredo Di Stefano (1957, 1959), Kevin Keegan (1978, 1979), and Karl-Heinz Rummenigge (1980, 1981) won it all twice.
There have been 27 additional players who have won the Ballon d'Or trophy once.
Ballon d'Or Winners breakdown by Club
Prior to 1995, winners of Ballon d'Or came from 10 different leagues. But after that year, only the big five leagues bore winners of the Ballon d'Or - Serie A, Premier League, La Liga, Bundesliga, and Ligue 1. The latter one squeezing in only recently despite having the advantage of the domestic court of sorts.
Real Madrid and Barcelona are - not surprisingly - at the top of the rankings when it comes to their players winning Ballon d'Ors. Both have 12 awards attached to their club.
Real Madrid achieved with eight players: Raymond Kopa (1) , Alfredo Di Stefano (2), Luis Figo (1), Fabio Cannavaro (1), Ronaldo (1), Cristiano Ronaldo (4), Luka Modric (1), and Karim Benzema (1).
Barcelona achieved it with fewer men, considering Messi got six out of his seven with them: Luis Suarez (1), Johan Cruyff (2), Hristo Stoichkov (1), Rivaldo (1), Ronaldinho (1), Messi (6).
Two Italian clubs share the next step together, as AC Milan, and somewhat surprsingly Juventus, have both had six Ballon d'Or winners in their ranks, giving them eight trophies total each.
For the Rossoneri, it was Gianni Rivera (1), Ruud Gullit (1), Marco Van Basten (3), George Weah (1), Andriy Shevchenko (1), and Kaka (1) that have won it.
Juve won "its" first trophy in 1961 with Omar Sivori (1), followed by Paolo Rossi (1), Michel Platini (3), Roberto Baggio (1), Zinedine Zidane (1), and Pavel Nedved (1).
Unsurprisingly then, it's Bayern Munich at number five with five Ballon d'Or awards spread amongst three former Bavarians: Gerd Muller (1), Franz Beckenbauer (2), and Karl-Heinz Rummenigge (2).
Manchester United is the first English club in the rankings with four Ballon d'Or winners winning four awards with the Red Devils: Denis Law (1), Bobby Charlton (1), George Best (1), Cristiano Ronaldo (1).
Only two more clubs have had more than one Ballon d'Or winner and award. One of which is Inter Milan, yet the other is not to be expected.
Inter won with Lothar Mattheus (1) and Ronaldo (1) in the 1990s.
While Dynamo Kyiev got one in 1975 with Oleg Blokhin (1) and in 1985 with Igor Belanov (1).
Other clubs that have had their players win the Ballon d'Or while with them are: Ajax, HSV, Benfica, Blackpool, Paris Saint-Germain, Marseille, Liverpool, Ferencvaros, Borussia Dortmund, Borussia Monchengladbach, Dukla Prague, Dynamo Moscow.
Ballon d'Or Winners breakdown by Country
When looking at player nationalities, it's a five-way tie when it comes to total Ballon d'Or wins. France and Germany have had their lucky share split amongst five players.
For the French, it was Michel Platini (3), Zinedine Zidane (1), Raymond Kopa (1), Jean-Pierre Papin (1), and Karim Benzema (1).
Germany's most successful winners are Beckenbauer and Rummenigge with two wins each. Followed by Gerd Muller, Lothar Matthaus, and Matthias Sammer all with one.
The Netherlands has two three-time winners in Cruyff and Van Basten, as mentioned. With Ruud Gullit adding to the total tally.
Portugal's high placement is mostly due to Cristiano Ronaldo with five wins, while Eusebio and Luis Figo both have one.
Shockingly, Messi is the only Argentine player who has won it for his country. Yet considering the award was primarily aimed at European players at its beginning, it's not that surprising. Italy, Brazil and England representatives have both won the Ballon d'Or five times.
Italy's tally is shared among five players: Gianni Rivera, Fabio Cannavaro, Roberto Baggio, Paolo Rossi, and Omar Sivori.
Brazil's four winning five are Ronaldo (2), Rivaldo (1), Ronaldinho (1), Kaka (1).
England has Kevin Keegan (2), Stanley Matthews (1), Bobby Charlton (1), and Michael Owen (1).
The Soviet Union won three times, with Lev Yashin, Oleg Blokhin, and Igor Belanov. Spanish Ballon d'Or winners are Luis Suarez - not the Uruguayan but the player from the 1950s - and Alfredo Di Stefano (2).
In total, 10 more countries had one of their players at the top of the world individually: Bulgaria with Hristo Stoichkov; Ukraine with Andriy Shevchenko, Northern Ireland with George Best, Hungary with Florian Albert, Liberia with Geroge Weah, The Czech Republic with Pavel Nedved, its predecessor Chechoslovakia with Josef Masopust, Allan Simonsen with Denmark, Scotland with Denis Law, and Luka Modric with Croatia.
Ballon d'Or winners breakdown by position
It's hard deciding for which position the players won their awards, as these things aren't as rigid and clear as nationality and club affiliation.
Yet, it's clear as day that goalkeepers are only represented by one figure - Lav Yeshin, who won Ballon d'Or in 1963 for Dynamo Moscow and the USSR.
Centre-backs are represented by the two-time winner Franz Beckenbauer and the 2006 winner Fabio Cannavaro. The last defender to win the award.
That is right, no full-backs have ever won the runnings, with Roberto Carlos coming in second to teammate Ronaldo in 2002.
Central midfielders have four winners: Josef Masopust, Lothar Matthaus, Matthias Sammer, and Luka Modric.
While their more attacking midfielder partners have had eight wins total: Raymond Kopa, Gianni Rivera, Michel Platini, Ruud Gullit, Zinedine Zidane, and Kaka.
Wide midfielders or wingers are as follows: Stanley Matthews, Luis Suarez, George Best, Luis Figo, Pavel Nedved, Ronaldinho.
Of course, forwards are overrepresented with:
Alfredo Di Stefano, Omar Sivori, Denis Law, Eusebio, Bobby Charlton, Florian Albert, Gerd Muller, Johan Cruyff, Oleg Blokhin, Allan Simonsen, Kevin Keegan, Karl-Heinz Rummenigge, Paolo Rossi, Igor Belanov, Marco van Basten, Jean-Pierre Papin, Roberto Baggio, Hristo Stoichkov, George Weah, Ronaldo, Rivaldo, Michael Owen, Andriy Shevchenko, Cristiano Ronaldo, Lionel Messi, and Karim Benzema.
Yes, not all of them were all out strikers, but they can be considered primarily forwards.
Who will win Ballon d'Or in the future?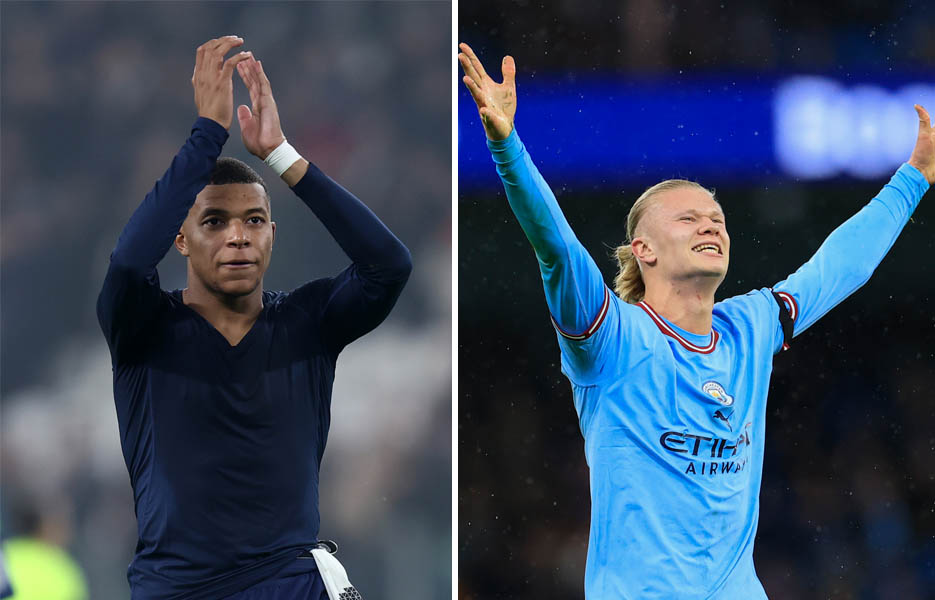 It's impossible to predict the future, but we will be baffled if two names aren't added to the illustrious group in the next five years: Kylian Mbappe and Erling Haaland.
We can also deduce that the award has been dominated by players who were wing-forwards of sorts. Both CR7 and Messi started on the wins to come inside and score galore. That, along with his undeniable talent puts Khvicha Kvaratskhelia as one of the frontrunners to grab the award in the future.
Due to Real Madrid always being a top contender in Spain and Europe, some of its young core seems to be a good shout. Most likely Vinicius Jr.
That being said, entering the past decade, the top two favourites to take the golden ball from Messi or Ronaldo were Eden Hazard and Neymar. Yet the latter only got two third-spot rankings for his troubles.
Ballon d'Or is not without its flaws, yet it's still the best we have in celebrating individual brilliance that wouldn't be possible without its teammates.