Being a defender is often ungrateful, especially when your strikers have a bad day.

Attackers can miss a tone of chances and however, the game finishes if your team losses, then the focus goes to defenders or we blame a goalkeeper.

Defenders simply cannot afford as much comfort zone as attackers. Most of the people recognise the quality forward or midfielder with their obvious technical skills, but not many of them see the talent in the defender. That's what separates less quality from top quality scouts. The beauty is in the watcher's eye.
List of top 50 defenders of all time
50. Marcelo
Firstly Roberto Carlos' successor but Marcelo did a lot and can be compared directly with Carlos level. One of the best left-backs of the modern era and also a Real Madrid legend.
49. Maicon
Strong right back with a quality period in Italy. He proved himself in both Roma and Inter on a high level but failed to do so in Premier League with Manchester City.
48. Paul Breitner
An important man in Germany's 1974 World Cup-winning team, created a fantastic partnership with Franz Beckenbauer. Bayern's kid and he spent only four seasons outside Munich, in Braunschweig (1977-1978) and Real Madrid (1974-1975).
47. Riccardo Ferri
Inter's legend. Despite having the unfortunate record of the most Serie A own goals, the Italian appears on this list. Known as a well regarded, attentive, and reliable defender.
46. Antonio Cabrini
Italy's part of the team that won World Cup 1982 and Juventus legend as he spent 23 years in Turin.
45. Philipp Lahm
One of the greatest right-backs of all-time without the doubt and well-known trademark of Bayern 2000's period.
Some of you may never have heard of him. No doubt one of the best East European players, Romanian defender was a key man in European Cup wins for both Steaua Bucharest and Red Star Belgrade. A mixture of Lucio and Rio Ferdinand.
43. Karl-Heinz Schnellinger
Another less familiar name but only because he played in the 1960s. With his fantastic nickname'The Volkswagen', the strong German defender finished third in the Ballon d'Or rankings in 1962.
42. Jaap Stam
A nightmare for attackers, Dutch defender was capable of playing both centre-back and at right full-back position. The best time he spent in Ajax and Lazio but also he had a good spell in Manchester United.
41. Andreas Brehme
Phenomenal German left-back with fantastic long shot skills. The scorer of the winning goal in the 1990 World Cup final for Germany.
40. Carles Puyol
Barcelona's captain and someone always behind Iniesta and Xavi to clean their eventual mistakes. A piece of Spain's dominance in the 2000s and 2010s.
39. Tarcisio Burgnich
Italian footballer. Versatile defender and the 4 times Serie A winner but he also won two European Cups with Inter Milan! "A strong, large, quick, and energetic player".
38. Gary Nevill
So important part of Manchester United back at the times with Sir Alex Ferguson. More than useful on right back, not strong in attack but always was ready to die for his manager and fans.
37. Wim Suurbier

Ajax product and another brilliant wing-back during the 1970s of golden Dutch era with Cruyiff in charge.
36. Daniel Alves
A serial trophy winner with Barcelona. His partnership with Messi did help the team to get more flexibility and start playing with more Latino rhythm. Normally, Alves was tactically great to play on right-back position but was a clear attacking full-back.
35. Hans-Peter Briegel
Tactically probably one of the best German players. A very versatile player Hans-Peter was.
34. Roberto Carlos
While he probably contributed more in attack than in defence, Roberto Carlos's left foot alone should bring high rankings. Brazil and Real Madrid legend.
33. Paul Neal
The instrumental part of four European Cups trophies for Liverpool and total eight First Division titles. Respect for Neal and his friends.
32. Jurgen Kohler
Serious looking man on the pitch and Yet another World Cup-winning German defender. Dortmund legend. Die Mannschaft really has been brilliant on the international level and it results of many their players on the list.
31. Morten Olsen
The only man to reach 100 caps for an international team like a player and a manager - impressive stuff from the Danish defender.
30. Fabio Cannavaro
Wow, this is unexpected, Fabio definitely deserves more. World Cup 2006 winner and the best world player of the season.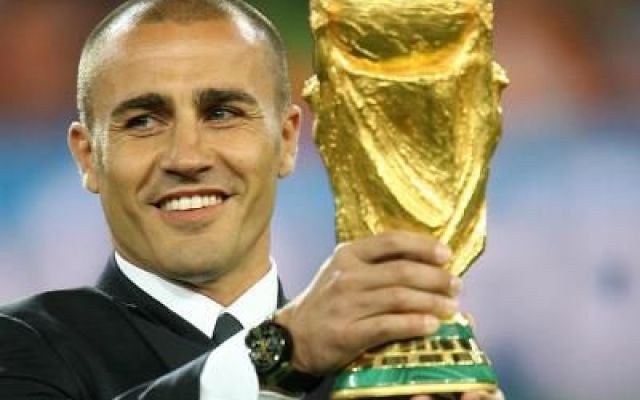 29. Roberto Rosato
Regarded as one of Italy and AC Milan's greatest ever defenders. He was the part of Torino and Genoa as well, before ending a career in less known club Aosta.
28. Jamie Carragher
The Liverpool legend before John Terry and Rio Ferdinand. Not so funny but Jamie definitely belonged to the elite of defenders at his prime.
27. Thiago Silva
One of the best Brazilian internationals in the 2010s. Intelligent player with "Brazilian" relationship with the ball - technical, ball-playing centre back.
26. Carlos Alberto

Scorer of World Cup final goal in 1970 for Brazil against Italy and a brutally good right-back. Part of arguably the strongest National team ever.
25. Marius Tresor
A true French legend and regarded by many as one of the greatest central defenders ever. People compare Tresor and Thuram often, deservedly as both of them are strong in a duel, with a big level of concentration and love for their job.
24. Giuseppe Bergomi
Defensive master, with limited skills and technique. Mostly remembered for spending his entire career with Inter Milan. Belong to the cream of Cattenacio roots.
23. Alan Hansen
During Liverpool's most successful era in the '70s, Alan Hansen was the crucial member of the team.
22. Nilton Santos
One of the most interesting wing-backs with great speed and part of Brazil's World Cup-winning sides of 1958 and 1962.
21. Claudio Gentile
Another Italian on the list, nothing unusual. A 1982 World Cup winner and a Juventus icon. If you ask any Italian to make the top10 list of defenders, Gentile will be on the list.
Football's pantomime villain and a serial trophy winner with Spain and Real Madrid. Surprising to see Ramos so far ahead of Puyol, though.
19. Manfred Kaltz
One of the Bundesliga's greatest ever right-backs, top stuff of Hamburg, making over 500 appearances for his local club.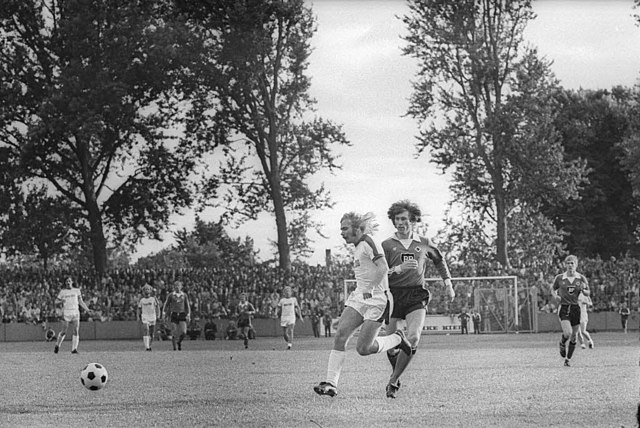 18. Aldair
The former Roma captain was really good. He helped guide Brazil to World Cup glory in 1994, but seems too many sympathies for Aldair?
17. Lucio
Another Brazilian and a mixture between elegancy and father figure defender - but a surprise to the Brazilian so high up on the list ahead of his countrymen Alberto, Alves and Santos.
16. Lilian Thuram
A World Cup winner, a Juventus legend and the proud owner of 142 caps for France.
15. Mauro Tassotti
One of the key components in AC Milan's outrageous defensive lineups under Arrigo Sacchi and Fabio Capello.
14. Fulvio Collovati
Italians and defensive greatness really go hand-in-hand, with Collovati the leader of the country's 1982 World Cup-winning defence.
13. Gerard Pique
High on this list without a doubt, but could definitely deserve top50 when he finishes career, which is nearing the end.
12. Alessandro Costacurta
AC Milan's defensive machine of the late 1980s and 1990s. Even in his early stages, Costacurta was so good at times and could play anywhere along the back-line - amazing player.
11. Ruud Krol
A very intelligent defender with good psychical attributes and motoric skill. A revolutionary player with those groundbreaking Holland and Ajax teams of the 1970s.
10. Alessandro Nesta
Italian beauty. He proved himself against top quality football stars in the early 2000s, but also he was one of few players able to stop Lionel Messi.
9. Daniel Passarella
The captain of Argentina's 1978 World Cup-winning side and was once the highest-scoring defender in football history with 134 goals in 451 games - until Ronald Koeman came along.
8. Cesare Maldini
Paolo Maldini learned a lot from his father. The Maldini family have defensive brilliance coursing through their veins. If there is something similar to the trilogy "Godfather" in the football world, that is Maldini family. So big.
7. Giacinto Facchetti
One of the great goal scoring full-backs, notching 75 in 643 official games for Inter Milan. Facchetti also finished second in the 1965 Ballon d'Or.
6. Frank Rijkaard
Weird to see Rijkaard here, so high on the list. Rijkaard spent most of his career playing in midfield! But, yes, let's be honest, he was so good at defending and his height and his dominant psychical abilities helped.
5. Bobby Moore
Probably England's greatest ever player. His defensive contribution against Brazil at the 1970 World Cup classified him to the level of the legends of English football.
4. Cafu
The only player to feature in three consecutive World Cup finals, winning two of them (1994 and 2002) with Brazil. With the skill and flair of a winger.
3. Franz Beckenbauer
A truly all-around footballer. Franz was the inventor of the modern sweeper role. A pioneer for the sport, winning the World Cup as both a player and manager with Germany.
2. Franco Baresi
AC Milan's captain of 15 years, defending at the highest level during the whole career. Had a big impact on future generations of Italian football and the first placed player on this list.
1. Paolo Maldini
Maldini made playing both left-back and centre-back and made defending looking effortlessly easy. Milan and Italy legend.
TOP 10 goals of all time
Be sure to check out some more thrilling football lists and our top 10 goals in football