As young as he is, only 22, Erling Haaland has already been in two massive transfer sagas. Yet he hasn't emerged unknown at Red Bull Salzburg either, as the Norweigan was a sought-after commodity even before Molde. Looking at all the Erling Haaland transfer stories, we can find out why Borussia Dortmund and Manchester City were the ones successful. But also understand the motivation of the goalscoring prodigy.
Erling Haaland's very first transfer saga
Even playing for his local side Bryne, a club in the town of 12,000 people, Erling was making scouts across Europe book flights to the southwest of Norway. That he was on the right track for development showed the interest of Hoffenheim, a Bundesliga side that developed players like Roberto Firmino, Joelinton, Niklas Sule, Kevin Volland, and many others.
Yet the German side didn't want to give the young striker a €5,000 per month salary, giving their youth players only €3,000. An admirable principle, yet a costly mistake.
Another viable candidate was Danish powerhouse FC Copenhagen, yet a domestic side won in the end. Molde had the bargaining chip of Norway's best striker ever - at the time - Ole Gunnar Solskjaer leading the team.
Later the Manchester United manager explained how even at a teenage age in Molde, Erling faced interest well.
"It's a good experience for Erling to be the centre of attention, to feel the pressure and the expectations. He handles it well and keeps a cool head. He's very good at focusing on what he's supposed to be doing on the pitch instead of thinking about who's in the stands watching him," said Ole while discussing the possibility of Erling joining the red team of Manchester.
Erling Haaland Leeds transfer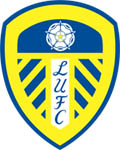 While Erling was constantly seen wearing Leeds United shorts or shirts during his anonymous and celebrity days, as a big fan, he didn't join the side when he could have. Even though once, as a 16-year-old, he told Norweigan press that his dream is to win the Premier League with Leeds.
But The Whites were in the Championship back then and had no recent history of developing players. While Red Bull Salzburg - and the entire RB family - showed great promise in producing or honing talent.
Hence, a transfer to the Austrian side was agreed in August of 2018 for €8,000,000 yet the move happened during the following winter.
Erling Haaland's transfer to BVB

As Erling excelled in the second half season at Salzburg, the first of the 2019/2020 season, interest from across Europe piled up.
Logically, Red Bull Salzburg's younger but bigger brother RB Leipzig showed interest, yet Borussia Dortmund was offering everything the same and more.
Juventus was another key suitor at that time. With The Old Lady following the Norweigan even before the switch to Austria.
Manchester United were banking on the card that helped Molde previously - Ole Gunnar Solskjaer. Yet, like with Juve, they just couldn't match Borussia's offer on the probablity of player development.
Other massive clubs were interested, yet the €22,500,000 release clause was met by Dortmund.
Erling Haaland's big transfer

Since he landed at Westfallen, Erling Haaland was the subject of constant transfer rumours. From the start, Real Madrid was viewed as the likliest destination.
Followed by Barcelona, who had close ties with the then Erling's agent Mino Raiola. But remain close to his successor Rafaela Pimenta.
As it might sadden BVB supporters, Bayern Munich was also an option.
Paris Saint-Germain are always in market for elite players.
But Erling's father Alfie was the key figure and he developed a 10 point system for deciding the next club.
The key criterium: Who needs a striker?
As revealed in a short documentary made about the topic and Alfie explained the needs of the candidates for a number 9.
"City are adamant that they need it. While Real Madrid are at five-six with (Karim) Benzema now. Do they get Kylian Mbappe? Bayern Munich is a one, they don't need a number nine. They have the best player at number nine (Robert Lewandowski). But if he goes, then there is no one else," says father Haaland.
In February of 2022, Erling's father had a power ranking for teams as well.
"City is the best team, I think. Munich is number two. Then you have Real Madrid as number three. And then you have PSG as number four. You have some English teams that are quite good. Both Liverpool and Chelsea. Then there is Barcelona. They are sort of in the same row. Liverpool is right up there."
Yet not all was mathematical and calculated. Erling was imagining himself scoring a goal for each of the sides and noting how does it feel, good, not good, or really good.
As his father played for City and there is an image of a teenage Erling wearing their shirt, it's not surprising that City won.
Waiting for the summer of 2022, for the release clause to become active, paying €57,600,000. Yet the expenditure was near the €100,000,000 mark when add ons and agent fees were added.
Even though he is excelling at the Etihad, transfer rumours about Erling Haaland don't stop and Pep Guardiola had to stop the reports of there being a Real Madrid release clause in his contract.
"It's not true, he has no release clause for Real Madrid or any other team. It's not true, what can I say?" I have the feeling he is incredibly happy here & we will try with him and others to make him happy," said Guardiola.
At this point, it's highly unlikely Erling will move until the summer of 2026 at the very least.