Pirlo reveals which current player is most like him
25.9.2019.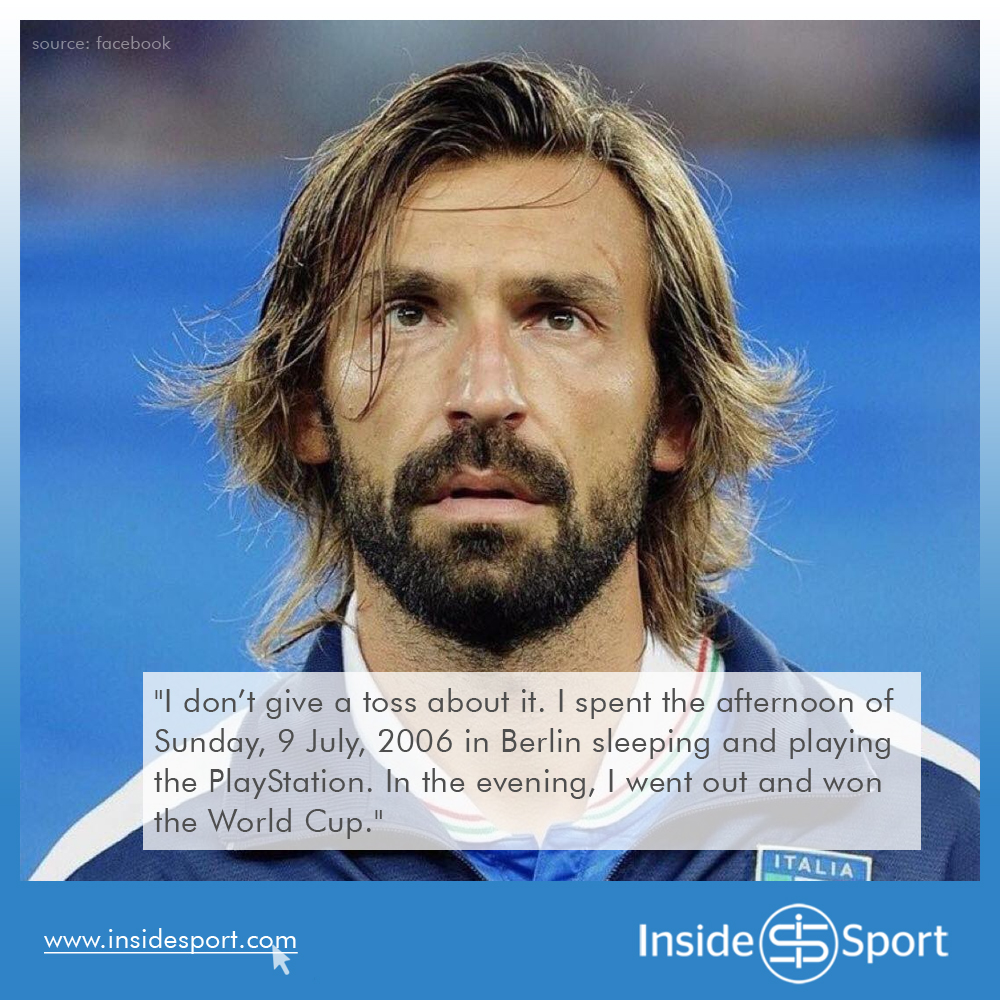 There are a few - if any - players with whom youngsters get compared more than with Andrea Pirlo. The Italian magician had a unique, highly-valuable skillset on the pitch, so it's not surprising that the footballing is always looking for a successor. Now, the former midfielder has revealed which player reminds him of himself.
The 40-year-old has revealed that he sees Frenkie de Jong as similar to him the most.
"The only one who is perhaps similar is De Jong. Miralem Pjanic has some similarities in his playing style, but we are different and each have our own approaches," said Pirlo.
Usually, it's Pirlo's young countrymen that get compared to him, like Marco Veratti. But most recently, it was Sandro Tonali. Coming from the same club as Pirlo - Brescia, Tonali has incredible technical abilities and outstanding vision. But the young midfielder said he sees himself more of like Generro Gattuso, not Pirlo.
Sandro Tonali: "The Pirlo comparisons? He inspired me but I've never seen another like him. Maybe my hair is similar. My role model was Gattuso in terms of grit. Who did I support growing up? Milan." pic.twitter.com/Y1hJ03UMBX

— Juvefc.com (@juvefcdotcom) November 13, 2018
The former Juventus player Pirlo believes that the Old Lady will win the Scudetto this year too despite the lukewarm start to the campaign, attributing it to the transitional period for the coach and the manager Mauricio Sarri. But at the same time admitting that it is a more equal fight for the title this year.
"When I came to Juve, I did it to open an era of victories. I was absolutely convinced that would happen, otherwise, I would've gone elsewhere. The Bianconeri can continue the run of Scudetto wins, even if this might seem a more balanced campaign with Inter and Napoli having reinforced. Juventus need a period of adjustment for both the coach and players, so we need to wait a while, but Juve remain the favourites," said the man who won four Serie A titles with Juve and two with Milan.
Pirlo played 116 games for the Italian national team, scoring 13 goals, and of course, winning the FIFA World Cup 2006 in Germany.