Football Manager 2011 wonderkids: Where are they now?
26.2.2020.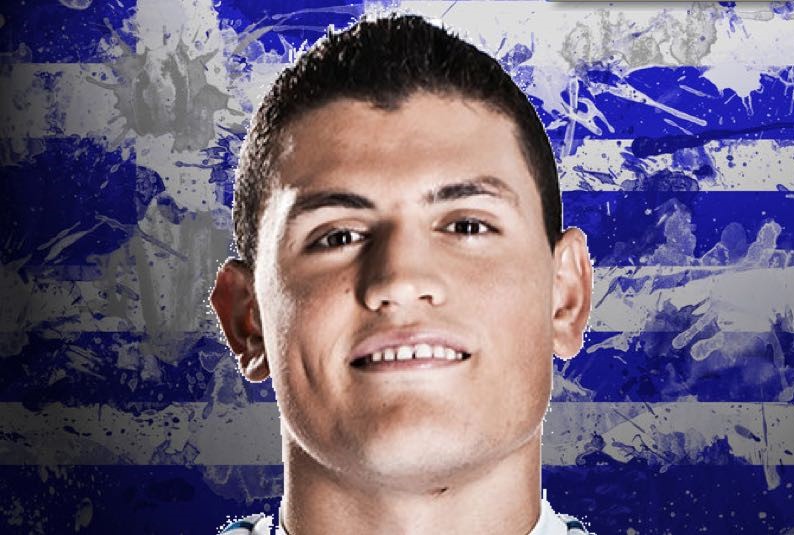 Generally regarded as one of the better iterations of the beloved video game series, Football Manager 2011 provided us with countless nights of play. Winning titles and planning the next transfer window. But it also brought (un)fulfilled expectations of young players who became the legends of the version. Football Manager 2011 wonderkids enabled and shaped your managerial careers but for some, the success in the simulation was as far as they got to elite football.
Others managed to make even better careers than you helped them with, and there's no save-scumming in real-life.
Take a look back at the Football Manager 2009 wonderkids.
See how Football Manager 2010 wonderkids fared out.
Khouma Babacar - Fiorentina
Fiorentina is a club who relies on its youth for better or worse. In today's squad, they have several wonderkids for all of you who are playing FM 2020. But Nikola Milenkovic, Dusan Vlahovic, and even Federico Chiese can't come close to the potential Khouma Babacar had.
A quintessential Football Manager 2011 wonderkid, the 17-year-old Senegalese was a striker as they ought to be. His price was steep, more than €7,000,000 but that isn't a lot to pay for a guaranteed new Didier Drogba.
Only Babacar has so far failed to reach the heights the game suggested. Doing fair for himself, Khouma scored 39 goals in 128 games for Viola. His best season being the 2016/2017 one when he scored 10 Serie A goals in 22 matches. Babacar is yet to repeat such a feat, playing for Sassuolo and Lecce currently, on loan.
Kyriakos Papadopoulos - Schalke 04
No young prospect, not on this list of Football Manager 2011 wonderkids or any other iteration of the game, would've been more a sight to watch in real life if their attributes match their real-life skill. Kyriakos Papadopoulos was a phenomenon. A centre-back with several of its key attributes nearing or already at the 20 mark. Heading, aggression, bravery, tackling, size, this Greek had it all.

While he has collected over 130 Bundesliga matches, the 27-year-old is now playing in the second German league, for his second season. Schalke gave him chances, 18 games in the season in which FM 2011 starts, and 29 in the following. But a knee injury kept him out for more than a year following the solid start.
Schalke lost patience and Bayer Leverkusen took the gamble. With 51 games across all competition in two seasons, Papadopoulos failed to attract offers of European giants, as was expected. Loan to RB Leipzig and then a move to HSV with which he has been relegated. And played only four games in the last two seasons with a move to China imminent.
Juan Iturbe - Cerro Porteno
A view at career history and trajectory of Juan Manuel Iturbe would give a headache even to those who never saw him record 15 assists per season as a Football Manager 2011 wonderkid. The Paraguayan born in Buenos Aires was playing for Cerro Porteno in FM 2011 and could terrorize both wings.
Certified snatcher of South American talents, Porto, saw his potential and seized the opportunity. Which paid off big time as Hellas Verona bought the creative player for €15,000,000 following a year-long loan. Just weeks after Verona bought him Roma paid €22,000,000 to get Iturbe.
Yet, the now 26-year-old played for five different clubs since joining Roma in 2014. Car crashes and inconsistency resulted in Roma sending Iturbe on three different loans. To Bournemouth, Torino, and Tijuana. He moved to the later completely but didn't stick around long having represented UNAM Pumas and Pachuca the latest.
Are you itching to play Football Manager? You can make a purchase here - Football Manager 2019 [Online Game Code]
Sime Vrsaljko - Dinamo
Deemed as a replacement for Croatia's long-standing captain and right-back legend Darijo Srna, Sime Vrsaljko was all you needed to solve the right side of pitch. Playing for Dinamo in his home country, Vrsaljko was available to mid-level teams for around €2,500,000 but even the great ones could purchase him right away. After being patient for a season his mental and technical attributes would match up with his amazing physical.
Sime (28) stayed with Dinamo until 2013 when he moved to Genoa and after a season straight to Sassuolo, playing a vital role in establishing the new Italian club as a serious Serie A force. Atletico Madrid saw what they needed in Sime and signed him to a five-year contract. Sime won the Europa League with Atleti and was the runner up with Croatia at the 2018 World Cup.
Croatian Football Hope of the Year 2010 had a row with Diego Simeone which saw him exile to Inter in the 2018/2019 season but he is back with the Madrid side.
Ezequiel Munoz - Palermo
Remember Palermo? The Italian side was one of most prominent Serie A clubs when finding talent besides Fiorentina and Udinese. Especially specializing in South American players. One of the most reliable young centre-backs in the game comes from there as Ezequiel Munoz was a teenager and ripe for grabbing.
Starting his career at Boca Juniors, Munoz seemed destined for Argentina's national team but only managed to represent the youth sides. With Palermo, he battled in Serie A and even Serie B for one season. Playing consistently, 142 appearances, yet scouts around Europe didn't see what our staff members with best judging player potential did.
Munoz played for Sampdoria briefly, moving there on loan in 2015 and then signing on for city rivals Genoa where he played in 49 league matches over two seasons. Munoz decided to switch leagues and joined Leganes in La Liga. After 23 matches the 29-year-old decided to travel back home and join Lanus.
Alphonse Areola - Paris Saint-Germain
Looking at where he is at currently - Real Madrid, one would say that Football Manager contributors nailed Alphonse Areola's potential right on the head. But the game believed the French keeper will be much more than a backup.
But Areola can only be ashamed of his career when compared to the game. Overall, he has done more at 26 years of age than most keepers do at 40. World Cup winner with France, three Ligue 1 titles. Areola played 107 times for the biggest team in his home country - Paris Saint-Germain.
He also gathered experience in La Liga before joining Real on loan, having defended Villarreal's goal for 36 times. Areola still has time to surpass what the game predicted he will do but he needs to leave Santiago Bernabeu to achieve that.
Marco Verratti - Pescara
In the most recent iterations of the FM series, one would solve all their midfield needs with the purchase of Sandro Tonali. Back in FM 2011, that was the duty of Marco Veratti. Now regarded by the game and the football public as a world-class player. Respect where respect is due as Verratti was only a 17-year-old back when FM 2011 hit the shelves.
Playing for Pescara in Serie B, Verratti's playmaking skills were undeniable and the Italian remains the smartest purchase Paris Saint-Germain made. Straight from Italian second league, Veratti started playing regularly for PSG winning the title in the first year after playing 27 league games.
Five more Ligue 1 titles followed and selfishly, we would love to see the Italian orchestrator move to a new league.
Abel Hernandez - Palermo
The list of Football Manager 2011 wonderkids clearly indicated that Uruguay was supposed to have another world-beater in attack besides Luis Suarez and Edinson Cavani. Abel Hernandez was seen as a powerful striker, similar to El Matador but perhaps even with better finishing and composure.
Out of all FM 2011 wonderkids listed here, Abel is possibly the second-biggest disappointment and had the biggest drop. Staying with Palermo for four seasons after the game start, the last one in Serie B, the now 29-year-old moved to the Premier League. But not a top-six club. Just to Hull City, which was relegated. In the Championship is where Abel had his best season by far, scoring 20 goals in 39 matches.
A move east to Russia and CSKA Moscow followed the promotion and another relegation with Hull before moving to Al Ahli in Qatar in the summer of 2019. It seems that Maxi Gomez will fulfil Hernandez's destiny.
Levan Kenia - Schalke 04
Two for Palermo and two for Schalke 04 on the list. As with the Italian side, the Bundesliga giants had a wonderkid in the back and up front. Although Levan Kenia, a Georgian hope, was an attacking midfielder. He is by far the biggest disappointment to all his FM managers. As with Schalke, or other clubs, he was an enigma for opponents' backlines.
In real life, the 29-year-old never had a transfer more expensive than a €1,000,000. Recording 10 appearances in the season preceding the launch of FM 2011, Kenia never managed to make another Schalke cap again.
He moved to Karpaty Lviv, then Fortuna Dusseldorf, Slavia Prague, Lokomotiv Tbilisi in his home country, followed by a stint at Dudelange. He is currently playing for FC Saburtalo from Tbilisi.


Sergio Canales - Real Madrid
Most other players on this list of best Football Manager 2011 wonderkids were available for a bit of money. For Sergio Canales, you needed luck and a Real Madrid manager who wouldn't play him. A loan was always a good option as the Spaniard could deliver straight away for the mid-level and Europe-seeking sides.


Having just moved to Real from Racing Santander, Canales was not only Real's next big hope but also the country's. A diminutive fee for today's standards of €4,500,000 still didn't make the disappointment easier.
Although Caneles has hardly anything to be ashamed of. He only made 15 appearances for Los Blancos. Then representing Valencia in 58 matches. He then spent four and a half seasons at Real Sociedad before moving to Betis before the start of the previous campaign. A useful La Liga midfielder but we can't help but wonder 'what if?'
Check out the video here.