While the COVID-19 marked upcoming season will have owners and club presidents grasping their wallets a bit tighter, making them tentative to fire managers as quickly. Seeing how it would be another line of red millions in the books. But the sacks are coming. Nothing stops the managerial wheel, it's the nature of the game. While others will fall, these top football managers without a job will be waiting by the phone.
Read the updated list of Football Managers without a job in 2021
Take a look at what makes them desirable and our predictions for what their likeliest next destination is.
Mauricio Pochettino - last club's win rate: 54.3%
Probably the most-desired name amongst these top football managers without a job. The Argentinian did marvellously during his five years at Tottenham Hotspur, all as a young manager at 48 years of age now. Reaching the Champions League final with Spurs when no one expected it is his biggest calling card. Although, the sheer fact he managed to earn a spot in the elite competition four times is a feat in itself.
Without a job since autumn of 2019, Poch is one of the most promising managers. The break at Tottenham started when he was not consulted for the transfers, even publically saying the club should change his title to that of a simple coach. Whatever the club approaches him next, this will be a big point of negotiations.
Pochettino will look at the new season with one eye always scanning the situation at Old Trafford. While Ole Gunnar Solskjaer was in a result crisis, rumours started gushing of his immediate return to English football but Ole turned it around. If the results drop at Manchester United, Poch will be the first on their shortlist.
Massimiliano Allegri - last club's win rate: 70.4%
A win ratio of 70.48% over five years at Juventus with five titles couldn't keep Massimiliano Allegri the job. The Champions League end-product was lacking but also the excitement and offensive play a team boasting Cristiano Ronaldo and Paulo Dybala needs to have. Max won four Italian cups with Juve in those five seasons as well, yet his stereotypical Italian style of football isn't so appealing abroad.
Despite that, there have been talks about Paris Saint-Germain's interest in the middle of the season when Thomas Tuchel's place didn't look too safe. It still isn't cemented, Champions League final nonetheless. Seeing how the 53-year-old Italian admitted to taking English lessons, his next stop could be the Premier League. Allegri isn't too keen on taking mid-season jobs but as Arsenal struggled with managers this past season, Max was always mentioned. Although all English clubs have the money to bring him, few have the ambition and capabilities.
Leonardo Jardim - last club's win rate: 37.8%
One of the biggest unspoken mysteries in modern football is how Leonardo Jardim isn't at the top of every club's shortlist. Sure, his win rate at the last club is worrisome but the stint before was impressive. Especially as it was at the same side - Monaco. In his first era, from June 2014 to October 2018, Jardim won Ligue 1 despite Paris Saint-Germain's massive, constant investments.
Furthermore, Monaco had one of the better-unexpected runs in the Champions League, reaching the semi-finals at the expense of Manchester City and Borussia Dortmund with style points. All while the Portuguese tactician enabled astronomical sales of several players like Kylian Mbappe, Bernardo Silva, Tiamoue Bakayoko, and Benjamin Mendy, to mention just a few. Perhaps, the sporting director took all the plauds.
In his second stint lasting 37 games compared to the 233 of the first, he had a sold-out, changed team that keeps struggling to this day. Being only 46 years old, Jardim is one of the potential greats.
Ernesto Valverde - last club's win rate: 66,90%
As getting fired from Barcelona mid-season will remain his reputation for a while, Valverde has a clear alibi in the evident incompetency of the board. A manager who was sent out to fight for the title with only three centre-backs has a pretty good defence of his results. Alongside two La Liga titles, one Copa del Rey, and one Supercup.
But his honours don't start and stop with Barca, although they did begin in the same city. Valverde led Espanyol, the toothless, usually forgotten Espanyol, to a UEFA Cup final in 2007! He won three Greek leagues and two cups with Olympiacos! Spanish sides mostly have new managers or ones with credit to spare with the board, so Ernesto might pick up those language classes or Duolingo.
Maurizio Sarri - last club's win rate: 65.3%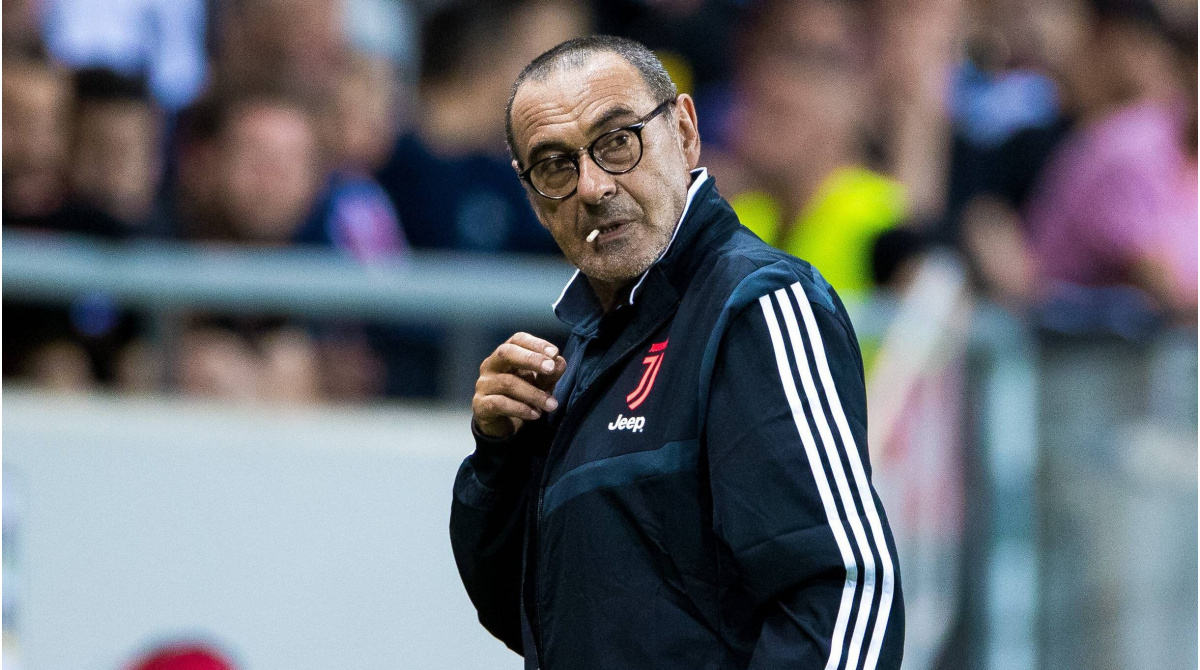 Where will Sarriball roll next? Or is it even possible to play Sarriball without a president as loyal and committed as Aurelio de Laurentiis was at Napoli? Sarri is coming off two one-year stints at major clubs and while he won silverware at both Chelsea and Juventus, his reputation took a nosedive.
Primarily for his inability to establish his signature style of play even though he had the players for it. Secondly, for his lack of notoriety amongst young players as evident by the Kepa case. It seemed that Sarri doesn't have the nature to combat the stars at major sides like Juve and Chelsea.
Even though he had a win ratio higher than 61% in his last three clubs, Sarri will most likely have a tough time getting a job outside mid-table Serie A sides. Where the managerial rollercoaster never stops.

Arsene Wenger - last club's win rate 57.2%
The only man on this list that is technically not unemployed as the Professor is trying to teach people at FIFA how to improve the game globally. Wenger is also the man with the biggest tenure at his last club as he spent 22 years at Arsenal. An unimaginable number for any manager working for any club in the top five European leagues.
While his success rate dropped considerably in his last seasons with Arsenal, he was also the victim of poor transfer policies and tight budgets. But Wenger still has the trust of major clubs across Europe, although not complete. First, Bayern Munich approached him after Niko Kovac was fired but they offered him a contract just to the end of the season. Almost an insult for one of the all-time greats.
Then this summer Barca came knocking in, a little too late. Wenger probably took one look at the state of the club and said 'no thanks' noting the FIFA position as the reason. But the 70-year-old polyglot still has the passion and football fans are itching to see him try his hands with a club that's not bearing Arsenal's problems. Although it will not be an English club, Arsene couldn't do that to his family.
Laurent Blanc - last club's win rate 72.8%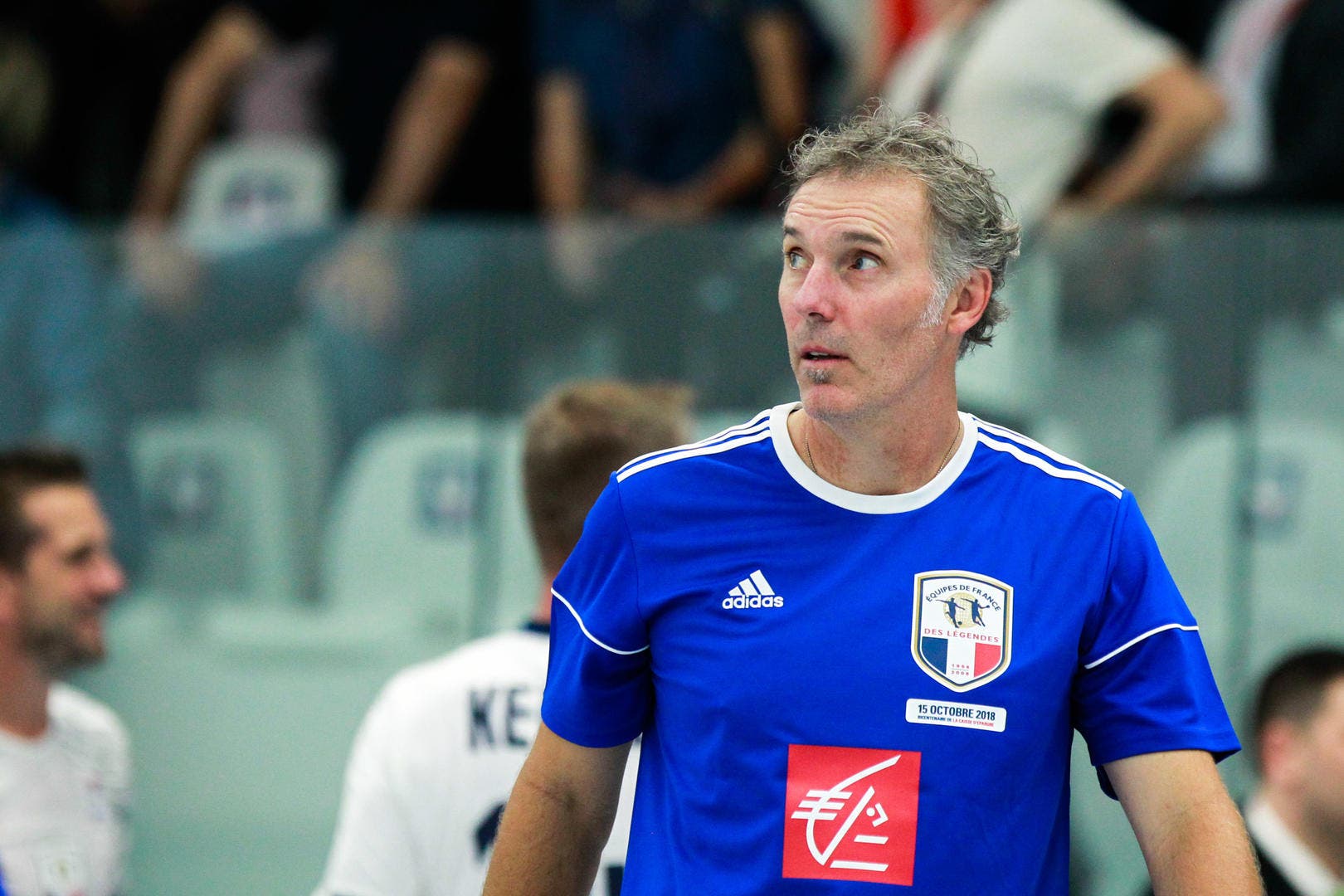 Certainly a deserved member of this list of football managers without a job, and even more so one of the most forgotten about experts. Only 54, yet Laurent Blanc has been out of a job since 2016. Perhaps going down from Paris Saint-Germain and playing with other, cheaper toys isn't too enticing. Severance pay of €22,000,000 helps too.
But the passion is certainly there, as is the football knowledge. Blanc won even in his first job, taking the title, the cup, and two Supercups with Bordeaux. His two years with France followed without trophies. He made up for it at PSG with three titles, two French Cups and three French League Cups, alongside three super cups. But the continental football was a wound.
Seeing how Blanc played in France, Italy, Spain, and England during his career, going abroad shouldn't be a problem. He represented Napoli, Barca, Inter, Marseille, and Manchester United amongst others, so if the chairs start shaking at these clubs, they should know where to turn.
Marcelino - last club's win rate: 50%
A who shouldn't be without a job if you ask Valencia players, or what's left of them. In 2019, the Spanish side's owner Peter Lim decided to sack Marcelino despite the Spaniard winning the Copa Del Rey in his second season and reaching the Champions League spot.
Having led Los Che for 110 games, winning 55 of them, Marcelino developed a strong bond with the players and the fans, both of which protested after his firing. Now, Valencia is in even greater disarray due to poor decisions by the ownership.
So far, Marcelino Garcia Toral never left Spain as a player or as a manager. Seeing how he already managed Sevilla, Villarreal, and Valencia, not a lot of options remain in his homeland so a move abroad might be needed. A lower Premier League side would certainly relish to take him off this list of managers without jobs.
Ralf Rangnick - last club's win rate: 55.7%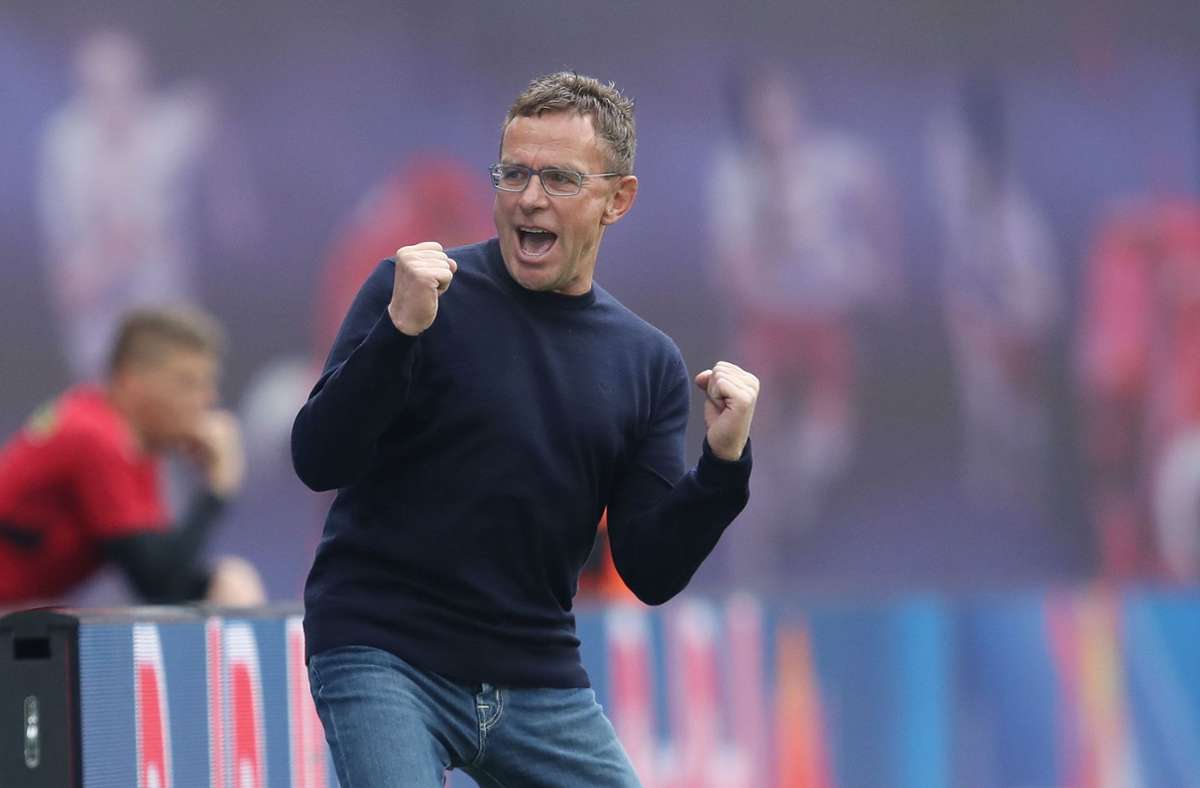 Last spring it seemed we would be writing this introduction of managers without jobs coming into the 2020/2021 season without Ralf Rangnick. It was almost certain that the German tactician will takeover Milan but then Stefano Pioli turned his ship around with the help of the admiral Zlatan Ibrahimovic. Rossoneri became the side who performed the best after the COVID-19 break leaving Rangnick unemployed.
Despite looking very young, Rangnick is 62 and itching to get his hands on an ambitious project before it becomes too late. Leading RB Leipzig twice with similar win percentage results - 58.3% and then 55.7%, Rangnick established a reputation as one of the most committed football employees. Although his strict man-management doesn't seem to fly with the social media generation. A club ready to stand firmly behind him could get a rare asset.
Honourable mentions for top managers without a job go to Walter Mazzarri, Cesare Prandelli, Luciano Saplletti, Dunga, Eddie Howe, and Jurgen Klinsmann.