It seems that there are fewer and fewer of one-club players in Europe. Long past are the days of Inter's Javier Zanetti, Roma's Francesco Totti, Milan's Paolo Maldini. Or are they? Transfermarkt released a list of players who are at the clubs for the longest with eight players at their respective side for longer than 15 years!
Real Madrid and Barcelona both have two players representing them and it's most likely not a coincidence that the majority of the 21st century was spent in the sign of their rivalry.
So here are the 10 players who spent the most time with their respective clubs. Consecutively, as Gianluigi Buffon would have them all beat had he not chased the Champions League trophy with Paris Saint-Germain. Since Gigi joined Juventus all the way back in 2001 but spent the 2018/2019 season at PSG.
Sergio Busquets (Barcelona) - 14 years, four months, and seven days
Barcelona's 32-year-old defensive midfielder joined the club in 2005 as a youth player after representing low-level teams Badia, Barbera Andalucia, Lleida, and Jabac Terrassa. He started playing for Barcelona B in 2007 and quickly for the A team of the Catalans.
Busquets has so far collected 589 appearances for Barcelona and alongside the first man on this list, he is one rare constant in the team that he saw at the highest, and now at the lowest. Busquets conquered the Spanish league eight times with Barca, alongside three Champions League triumphs.
Marcelo (Real Madrid) - 13 years, 10 months, and eight days
Playing only 30 games for Fluminense in his home country of Brazil before joining the biggest team in the world - Marcelo became the world's best left-back at Santiago Bernabeu. Making his debut for the Madrid side in the 2006/2007 season after he joined in the winter transfer window of 2007.
Marcelo has played 513 total games for Real, scoring 38 and assisting 98 as a left-back! Winning four Champions League and five La Liga titles. Then-president Ramon Calderon was more than jubilant in 2007 because of the signing.
"We're very happy because he's a pearl that half of Europe wanted," said Calderon.
Sergio Ramos (Real Madrid) - 15 years, two months, and seven days
As Sevilla likes to remind everyone from time to time, Sergio Ramos came up in their youth team and played 50 games for the club before moving to Santiago Bernabeu in 2005 for €27,000,000. The centre-back played in 659 games for the royal club, scoring 100 goals from his position, while making 40 assists!
In terms of appearances, he is the club's fourth player behind Raul, Iker Casillas, and Manuel Sanchis. Ramos won four CL titles and five domestic championships alongside two Spanish cups, becoming the captain in later years.
Giorgio Chiellini (Juventus) - 15 years, four months, and seven days
The 36-year-old centre-back is the last of the world-class players until we get to the very bottom of this list. Chiellini had such a long career that he actually represented Livorno in lower ranks for four seasons before going to Fiorentina in Serie A, while he was also a Roma player for some years.
Starting for Juve in the 2005/2006 season, Chiellini won more trophies than the nine he has on his record now, as they were removed due to the Calciopoli scandal. Playing in 514 games for the Old Lady, becoming her old man, Chiellini never got to the Champions League trophy same as Buffon.
Francesco Magnanelli (Sassuolo) - 15 years, four months, and seven days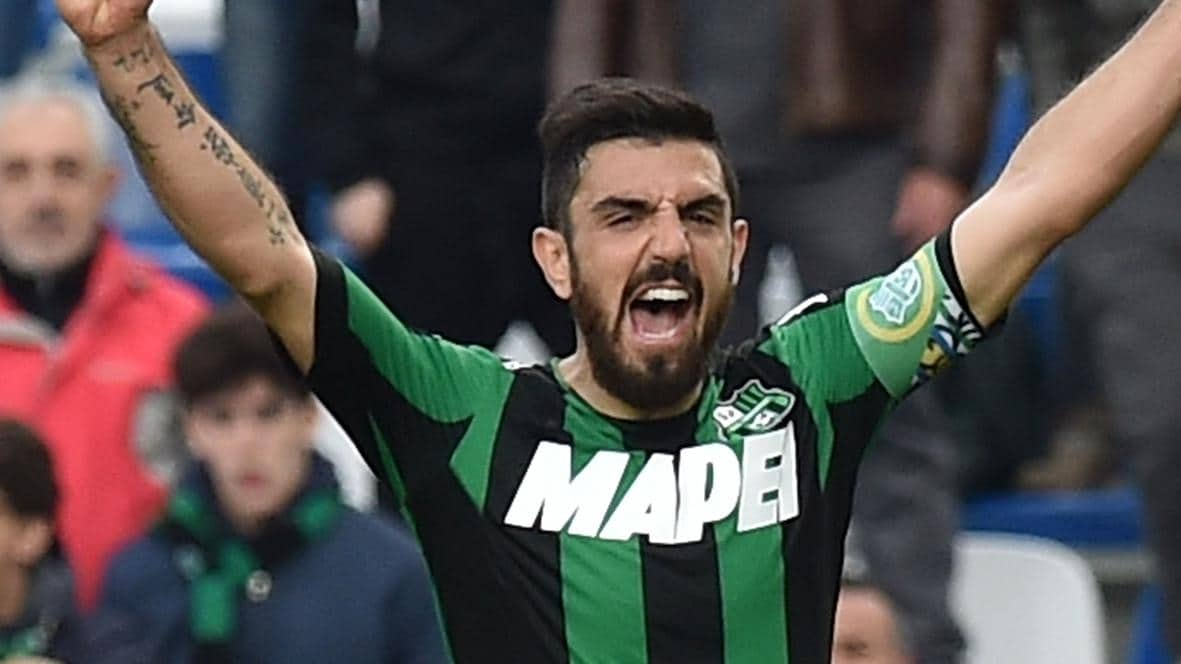 The defensive midfielder has a special achievement on his resume as he started out with Sassuolo in Serie C2, which is the Italian fourth-tier league back in the 2006/2007 season. Yet he managed to get all the way to Serie A, even to the Europa League with the club. Playing in 458 games for the green and black side.
Described mostly as humble and hardworking, the Italian 35-year-old doesn't have the silverware like the other men on this list but he has a movie-like story to tell his grandchildren. 
Jessy Moulin (Saint-Etienne) - 15 years, four months, and seven days
Surprisingly, only one of two goalkeepers on this list, Jessy Moulin also doesn't have a lot of games played for the famed French giants Saint-Ettiene. He played only 45 games for the side, conceding 50 goals and keeping 14 clean sheets.
The 34-year-old left on three separate loans to lower ranks but he has been a constant for the club for years, usually as a second or third option goalkeeper. Getting to win the French League Cup in 2013.
Oier (Osasuna) - 15 years, four months, and seven days
Having played a similar number of games for Osasuna in both the first and the second tier (156 La Liga: 126 Segunda) Oier isn't that known across Europe. But this 34-year-old defensive midfielder earned the captain's armband at the club and represented it 301 times overall.
He did go out on one loan in the 2011/2012 season but Transfermarkt still included loan nomads on this list. The only silverware Oier won in his career is the Segunda division trophy in 2018/2019.
Sergio Alvarez (Celta) - 16 years, four months, and seven days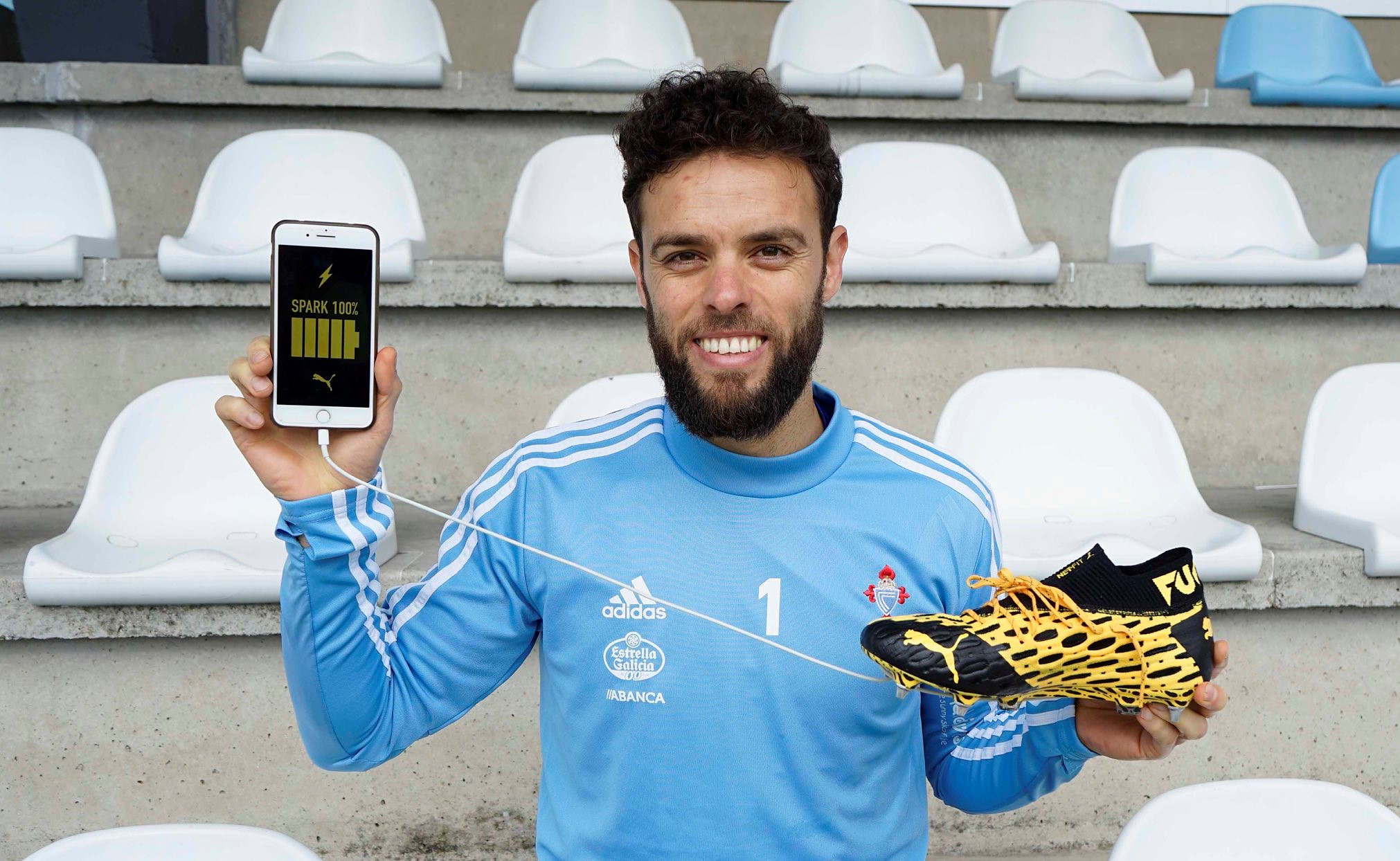 Another 34-year-old on the list of most loyal football players and the second goalkeeper. Although the Spaniard spent way more time on the pitch than his French colleague. Besides a short loan to Racing Ferrol the Galician spent his whole career in the club from his province. Playing 186 games for Celta and keeping 52 clean sheets in the process.
Spending the first part of his career in the Segunda, first with Celta's B side and then even with the first team, before bouncing back to La Liga. Alvarez even made 10 appearances in the Europa League, alongside 132 in La Liga.
Mark Noble (West Ham) - 16 years, 10 months, and six days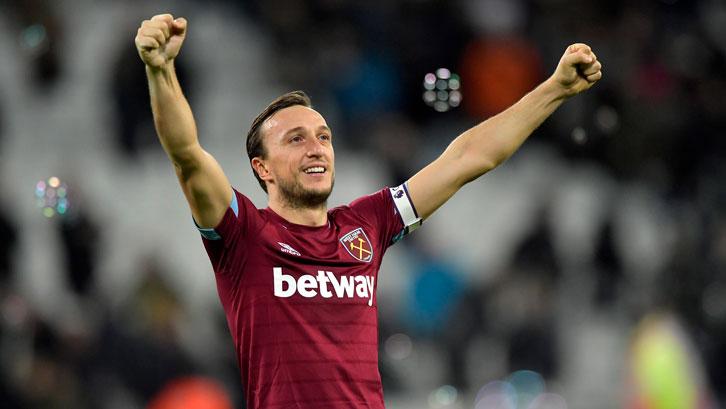 Even though he spent two youth years at Arsenal, Mark Noble is a West Ham boy through and through. Moulded in the Hammers' academy, he started his professional career in the 2004/2005 season back when West Ham was in the Championship. He had two minor loans to Hull City and Ipswich Town in the second league before slowly becoming a Premier League veteran.
Becoming a one-man club in England is particularly hard it seems, and only two other players are on the top 30 list - Danny Rose and Seamus Coleman. Noble was even proud enough of this achievement to share it on his Twitter. The central midfielder played 506 games for his Hammers in his 33 years on Earth, scoring 60 goals and assisting one more.

As the man next on the list, he is also at horns with the board and it's a question whether he will stay past his contract expiry in 2021.
Leo Messi (Barcelona) - 16 years, 10 months, and six days
Yet another list Leo Messi is on top. Although he shares the throne with an unusual company in Noble. What can be said of the La Masia product that hasn't been for a million times? For the first time ever, the Argentinian wanted to leave the club this summer and would've handed the Englishman a victory.
But it wasn't meant to be and Messi continues his story with staggering numbers of 741 games for Barcelona, alongside 640 goals and 282 assists. The winner of many individual accolades is most proud of his 10 La Liga trophies, four CL ones, and six triumphs in the Copa del Rey. He debuted in the 2004/2005, after years in the academy following the famed story of Barca paying for his medical treatment when he was a kid.