Football's landscape has drastically changed in the last 15 years, as the players from Europe now have plenty of options for taking a different direction in their career. China and the MLS are now options that get brought up on a weekly basis for a top player competing across the Old Continent. There have also been blips or rushes in different places, with players going to India en masse at one point. While Japan had its on and off years in attracting top fading players. Qatar and the rest of the Arabian world have all the money in the world to attract some footballers and aren't afraid to use it.
But China and the MLS also became places where players in their prime go, raising eyebrows when 20-something-olds choose money and "getting to know a different culture" over competing where it matters most. But no move seems more peculiar and unique than that of Andre-Pierre Gignac, the French striker who moved to Mexico and Tigres, five and a half years ago.
The French striker was in his prime still, aged 29, and yet he chose the road not rarely travelled, but never travelled for European players. Especially international players from a top-five league country as France is. A move that many still criticize him for yet the French striker seemingly led his best life in the Monterrey metropolitan area. Scoring Puskas contenders for fun it seems, surpassing the highlight reel of even his compatriot Olivier Giroud while becoming one of the biggest legends of the club with the massive, passionate following.
Gignac was a France international and a continentally appraised striker despite never leaving his home country until the 2015 international trip to Mexico. Starting at Lorient, moving to Toulouse before becoming one of the main symbols of Marseille in the first half of the last decade.
Playing for the club from the south of France, Gignac recorded 147 goals in 250 matches, alongside 36 assists! Becoming the club's fourth top all-time scorer despite playing there for only five seasons! Bested by Jean-Pierre Papin, Mamadou Niang, and the still-active Florian Thauvin, all who have played for at least 40 games more than the globetrotter.
The season before he arrived in Liga MX, he scored 21 goals for Marseille, even more than Paris Saint-Germain stars Zlatan Ibrahimovic and Edinson Cavani in that campaign. He played in the World Cup for France, but he still wasn't a household name in the Americas. Even his new Tigres teammates didn't know who he was.
Jose Francisco Torres, a US international spoke about the club preparing for the arrival of Gignac.
"Nobody knew who he was but when I heard he was coming to the team, the first thing I did was start looking up YouTube videos to see who I was going to play with and how I could help him out scoring goals. The first thing I saw was just YouTube videos, and I saw a killer forward. Every chance he had was on target, it was a goal," stated Torres.
Back in Europe, the Bosman move Gignac made bewildered everyone. Following the strong season at Marseille led by Marcelo Bielsa, Gignac had amazing options for continuing his career. Inter and Napoli were both trying to make him their top nine, Galatasaray and Lyon were in the mix, while an offer from Saudi Arabia was the most lucrative. Bielsa wanted him to go to Old Trafford.
"When I came to the end of my contract with Marseille, he wanted me to sign for Manchester United. It was his aim for me. He wanted to galvanise me. He knew that I adored Man U. It is one of my favourite teams in Europe because of Ruud van Nistelrooy, who I adored," stated Gignac.
So then Gignac dribbled his way to Mexico of all places.
It reminded everyone of the reputation Gignac had in his earlier career, that of an unprofessional player that doesn't take care of himself. He was even mocked by chants of "a Big Mac for Gignac" because of his weight issues. It implied that Gignac was moving for a chance of the good life far from the European limelight, enjoying the good climate and his Playboy vibe suggested other perks.
But Bielsa sorted Gignac's professionalism, proved to him that the few kilos of weight were holding him back. Today, aged 35, and playing in a "vacation league" as some sneered, Gignac looks as ready as any professional in Europe.
Gignac took the new chapter of his life very seriously, he didn't even have the chance not to as he was thrown in hot water. Debuting in the semifinals of the Copa Libertadores semi-finals! Scoring a goal past a 22-year-old Alisson in the second leg and helping the team to a final which was lost to River Plate.
Eventually, Gignac got his fair share of trophies, after winning only two League Cups in France with Marseille. With Tigres, Gignac won the Apertura, the opening term of the league four times, winning the battle of the Clausura and Apertura winners on three occasions. More importantly, Gignac won the CONCACAF Champions League in 2020, after three failed tries in which they were stopped in the final.

He had guided Tigres to the final three times in four seasons, only to fall to Mexican rivals Club America, Pachuca and Monterrey at the final step. In their triumphant fourth try, Tigres faced of against MLS Los Angeles FC and one of those players in their prime who moved from Europe to America - Carlos Vela. A unanimous best player in the league. Yet the veteran Gignac got the bragging rights by scoring the winning goal in the 2:1 win.

"Finally. We finally won that f*cking cup!" said Gignac with relief.
The Frenchman got in the European limelight at the Club World Cup at the start of 2021, with two goals against a Korean side Ulsan Hyundai he led the team to the semi-finals against Palmeiras where his sole goal from the spot was enough for the clash against Bayern Munich for the trophy. The Bavarian machine was too much though.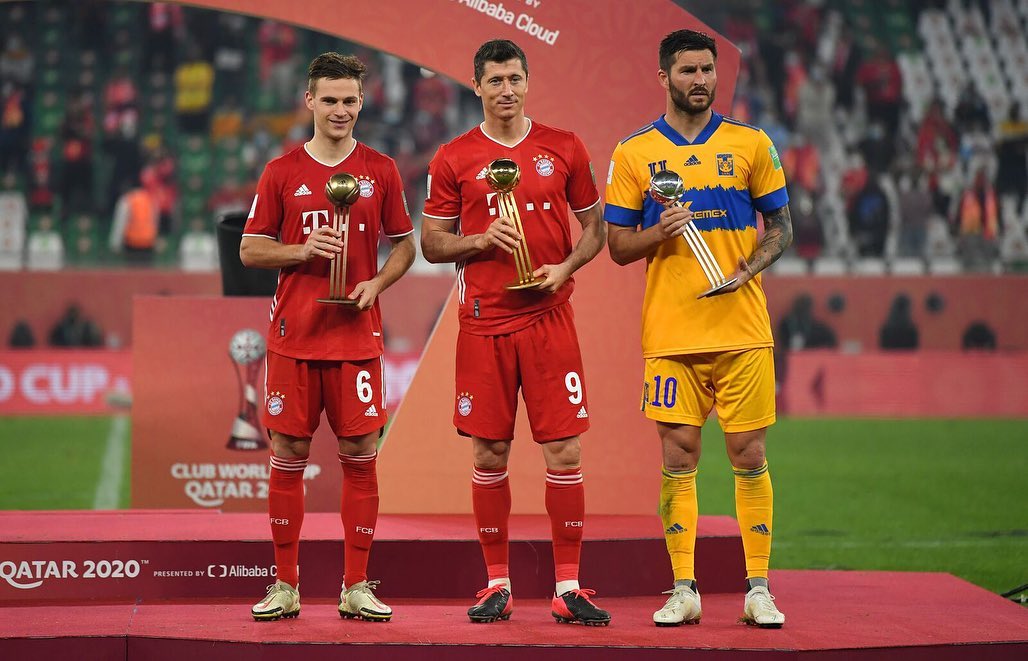 In 2019, Gignac became the club's top scorer and has now come to the score of 147 goals in 250 matches! Alongside 36 assists. Yet his impact on the team and the league has been far greater than the stats, as his teammates credit him for being a natural leader, a talkative person in the dressing room.

His desire to truly embrace his adopted country's culture has made him a beloved figure. Not just his crazy goals that he seems to score on the factory track. Gignac and Tigres' connection goes beyond the employee and employer, a screw in the organization and the money source. And it's not like Gignac didn't have options to return to Europe and France. Even a top team Monaco called him up in 2018, yet he had his way again and stayed with his Tigres.
Although last year Gignac's agent spoke about his client's desire for a move to Boca Juniors, clearly indicating that the prolific French striker is driven primarily by the passion from the stands. Yet, he still continued his misunderstood romance with Tigres.

After the Club World cup, the man who will turn 36 at the end of this year announced the contract extension that will keep him at the club until 2024.
"With great pride and happiness, I inform you that I have just renewed! I gave them my word that I would do my whole career here and today the club gave me the confidence to do so! Today I renew my commitment to you to win more titles, score more goals and work even harder to proudly wear this shield that I love so much and take the name Tigres and the fans to the top. Let's go my Tigres!"
A story that remains in football's folklore as a beacon telling players to follow their individual desires, not trends, agents' greed, or the commonly threaded paths. Gignac carved a special place for him, one that will outlive any money earned by his more materialistic colleagues in China and Qatar, he became a legend.