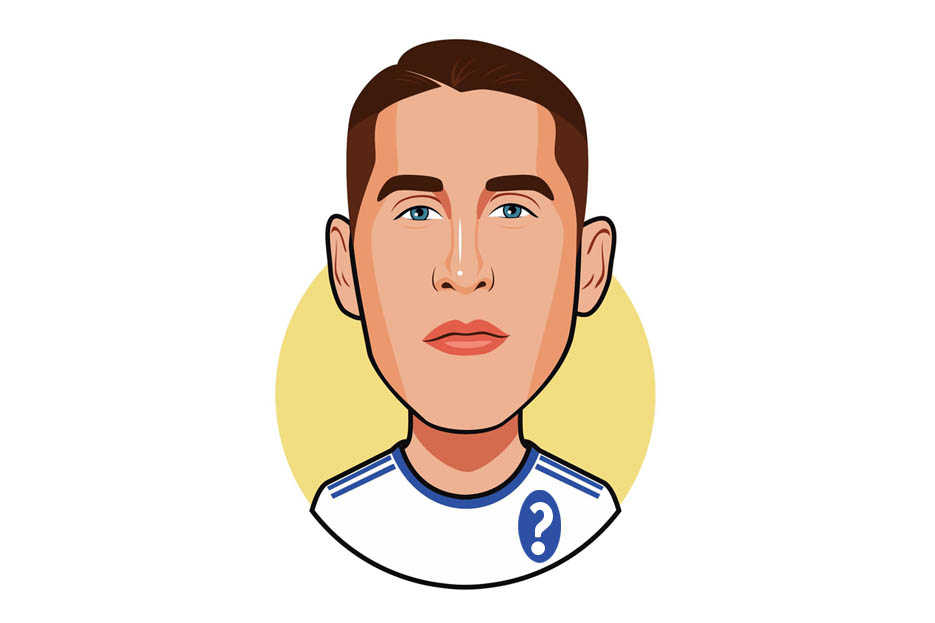 Even though he spent almost the entirety of his career with one club, Sergio Ramos isn't a stranger to transfer rumours. His brother, the agent, utilized them often to get uncle Florentino Perez to let-loose his wallet and give the defender a bigger salary. Yet, with two years in Paris not going as planned and the contract expiration nearing, the question of Sergio Ramos' next club is again relevant.
As the consummate professional regained his fitness in the 2022/2023 season, he will have no shortage of suitors despite turning 37.
Sergio Ramos transfer rumours
Sergio's contract with Paris Saint-Germain expires in the summer and considering he played in 36 matches in the 2022/2023 season, spending 2,888 minutes on the pitch as of April, he will still be in demand. Especially as he retired from international duty and hence reduced the tear on his fitness.
Sergio Ramos Manchester United rumours
If there is a club that was always linked with Sergio Ramos during his Real days, it's Manchester United. Nowadays, the Old Trafford side is filled with centre-backs, one of them being Sergio's protege Raphael Varane, yet the club is in need of a leader. So who better than Sergio? Yet the issue is, Lisandro Martinez and Varane will have the advantage over Ramos, even though the Frenchman didn't live up to the hype.
While the brain can hardly create the image of Ramos sitting on the bench.
Sergio Ramos Sevilla rumours
The love Sergio Ramos feels towards Sevilla is well noted. Yet, the romance is one way now seemingly as the fans can't forgive their local prodigy for becoming the poster boy for the Royal Club. There were still stories of a possible redemption arc, yet with Sevilla far from European spots in La Liga, actually closer to relegation, it's even more unlikely.
Sergio Ramos Liverpool rumours
The salt on the wounds of Manchester United fans would be to see their bitter rivals get the man they were teased with for years. It's arguably the likeliest of the Premier League switches as LFC has been struggling and are in need of a powerful figure to consolidate them. While the case of Thiago Silva at Chelsea showed that veterans can still perform in England.
While there are paragraphs about a potential Sergio Ramos and Manchester City deal, those seem the least likely as Etihad has a host of talented and established centre-backs. While Pep Guardiola and Sergio Ramos were rivals during the El Clasico days.
Sergio Ramos Arsenal rumours
Few expected that Arsenal will be a title contender and league leader so late in the season, so it might seem that the club doesn't need to fix unbroken matters. Yet a step up in competition and continuity is achieved easiest by importing someone with experience in it. Regardless of whether the Gunners win the league, they are going to need guidance on the pitch for the domestic division and the Champions League. With the north London faithful hoping Mikel Arteta's Spanish connection might land them the biggest name they'd get in forever.
While some other English clubs might be hoping that Sergio moves there, it's going to be highly unlikely even for Tottenham and even more so, West Ham.
Sergio Ramos Roma rumours
Certainly the most viable option for Sergio Ramos' future in Europe is Roma. Led by his former manager Jose Mourinho, with whom Ramos had a great relationship. Furthermore, in Italy, defenders have a longer shelf-life due to a slightly different playing style. Ramos would probably replace Chris Smalling and provide the Giallorossi squad with that combativeness that Mourinho always desires.
Yet another club has made a name for taking in ageing stars in and giving their careers a second wind - Juventus. Although there are a lot of questions regarding The Old Lady as the club is facing both result and financial/legal turmoil. If they don't reach the Champions League, it's going to be highly unlikely Sergio will join them. While there is also the issue of the manager, as Max Allegri most likely won't lead the team in the future.
Sergio Ramos Saudi Arabia rumours
Following in the footsteps of his former teammate Cristiano Ronaldo, Sergio Ramos might join a rich side in the Middle East. Strong reports are linking Sergio Ramos to both Cristiano's Al-Nassr, but as well their rivals Al-Hilal. The latter is reportedly offering Sergio €30,000,000 per season, with a two-year contract. At PSG, Ramos is earning €10,000,000 per season net!
So either with or against CR7, either way, people would tune in to watch them.