Nearly 21 years into the 21st century and the goalkeeper record purchases still have Gianluigi Buffon's move to Juventus from 1997 in the third place behind modern-day transfers of Allison and Kepa. The goalkeepers are still undervalued in the world of football but there's no denying the greatness of these 10 men with the most clean sheets in the 21st century!
A number of them being retired already showing that there is room for the new stars to emerge and break into the 10 goalkeepers with the most clean sheets in the top five leagues, across all competitions plus the national teams, as reported by Transfermarkt.
10. Samir Handanovic (Inter) - 244 clean sheets
Often disputed, especially in this and the previous season - despite the title win - Samir Handanovic starts off the top 10 with a career predominantly spent at Inter Milan. The veteran played 698 games in the top competitions, club and otherwise, getting 244 clean sheets. That is 34.95% of the games he played for Inter, Udinese, Lazio, Treviso, and Slovenia! Aged 37, the keeper protected the net of Inter Milan safe on 144 occasions, being at the club through its more difficult years in the 21st century at that.
9. Mickael Landreau (retired) - 256 clean sheets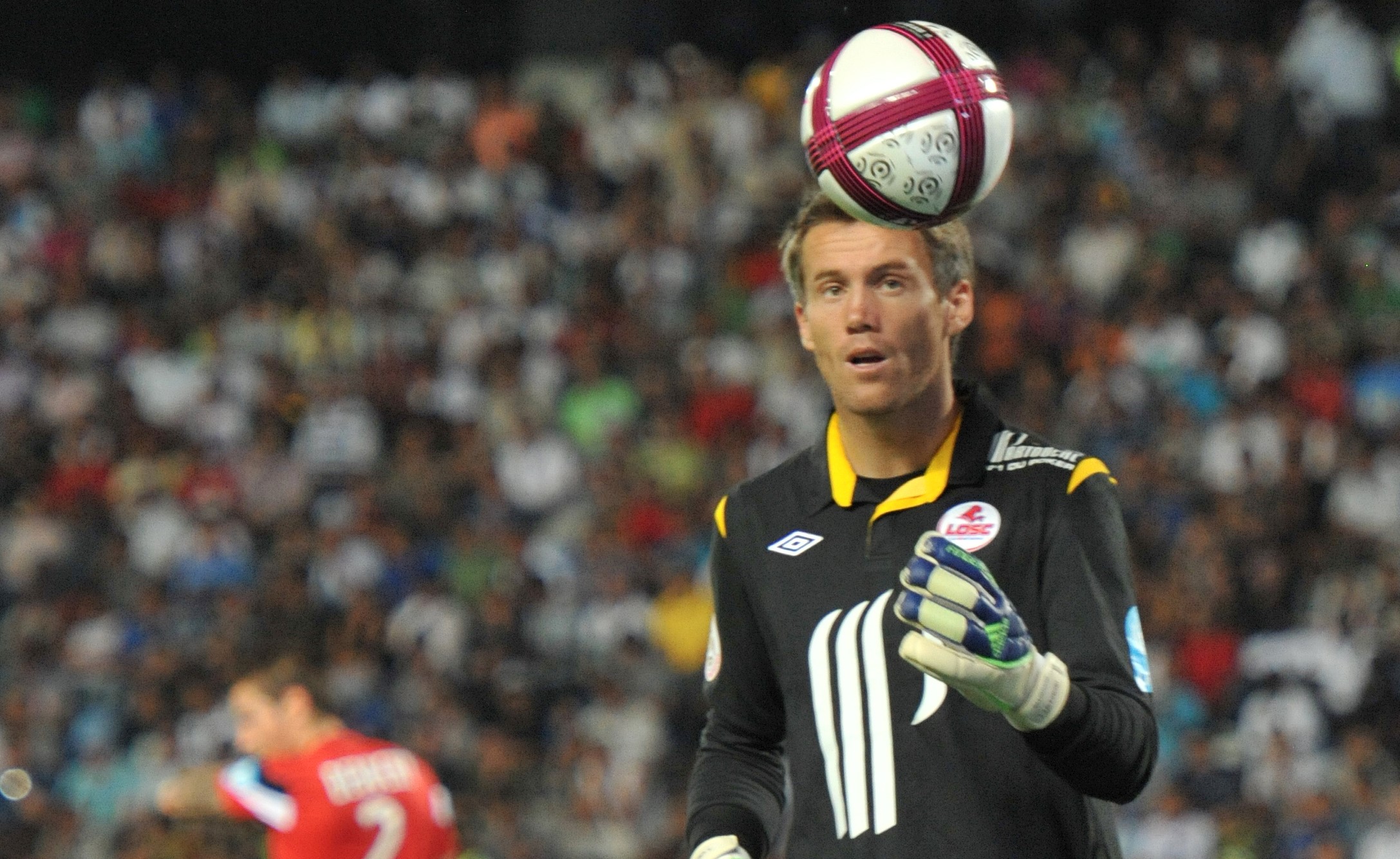 One of the five retired goalkeepers on the list and one of five players on this list who played in both the 20th and the 21st centuries! Eccentric Mickel Landreau stayed in Ligue 1 throughout his career, starting in the 1996/1997 campaign and finishing in the 2013/2014 season. Yet still managing to be in the top 10! Getting only 11 caps for France, spending most of his career with Nantes where he played in 421 games, defending Lille, Paris Saint-Germain, and Bastia too, Landrau got to 661 games in the 21st century. Keeping a clean sheet in 38.72% of them!
8. Victor Valdes (retired) - 260 clean sheets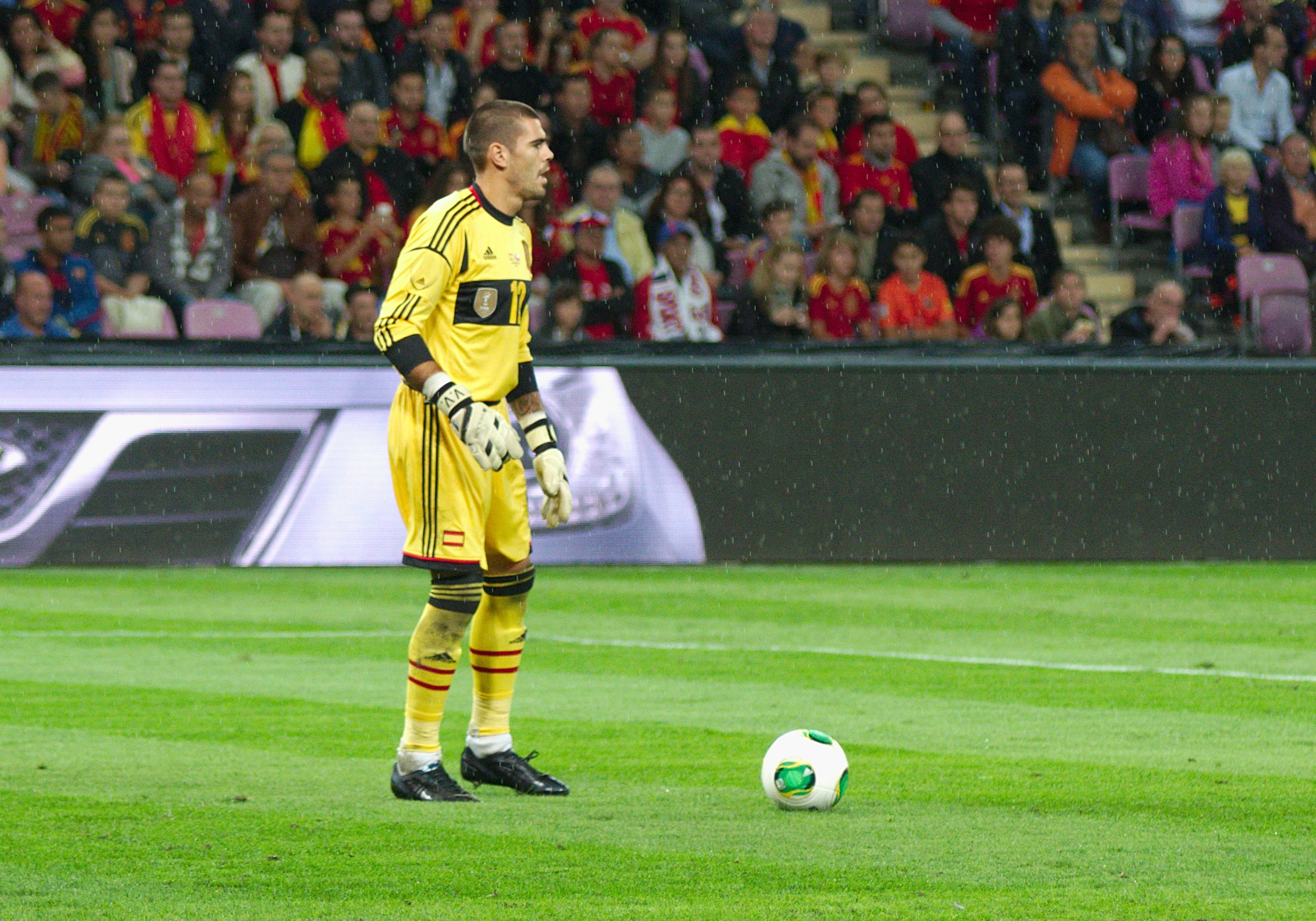 Almost a one-man club, Victor Valdes played in 536 games for Barcelona, getting 239 clean sheets. He collected the other 21 in his appearances for Middlesborough, Manchester United, and Spain. All in all, the retired 39-year-old has played 586 games in this century, keeping a clean sheet in 44.36% of his matches! Valdes retired after the 2016/2017 season which makes his inclusion, especially with this percentage rate, a massive success for the always underrated keeper.
7. Edwin van der Sar (retired) - 271 clean sheets
The oldest man on the list, Edwin van der Saar is 51 and is on his way of becoming legendary in his staff work as the CEO of Ajax. The Dutchman started his career at the beginning of 1990s and had a resurgence in the 21st century too! In it, he played in 573 games at the top level of football, keeping 271 clean sheets. Representing Juventus, Fulham, Manchester United during its glorious defence days with Rio Ferdinand and Nemanja Vidic in front of him, and the Netherlands. He has a staggering 47.29% rate of keeping his net intact and still managed to be a part of this list with his last season being the 2010/2011 one! Overall, Van der Sar has 439 clean sheets for club and country.
6. Hugo Lloris (Tottenham Hotspur) - 285 clean sheets
A surprise inclusion if there was any on this list of goalkeepers with the most clean sheets. Primarily, because Hugo Lloris is the youngest of the man included on this list. Secondly, because he predominantly played for a team that isn't as reputable as the main clubs of the other men on this list. Playing for France 134 times helped and that is where 60 of his clean sheet games have come from. The rest by defending the crests of Lyon, Tottenham, and Nice. Overall, Lloris played 795 games and kept his net intact in 35.84% of them!
5. Manuel Neuer (Bayern Munich) - 344 clean sheets
The man who is destined to take the number 10 spot. Manuel Neuer is the second-youngest player on this list, after Lloris, aged 35 and still having an indisputable desire to succeed. With the way Neuer keeps after himself, he could play for five seasons at least. Representing only Schalke, Germany, and Bayern Munich, Neuer got to 757 matches, keeping a clean sheet in 45.44% of them, second-best rate after Van der Sar. Yet, he is coming for that first spot.
4. Pepe Reina (Lazio) - 355 clean sheets
Another possible surprise inclusion on the list, yet the longevity of the often overlooked Pepe Reina has secured him a place amongst the elite. Even though he belongs to the previous generation of keepers, he is still active even though he started at the turn of the centuries. Representing Barcelona, Liverpool, Aston Villa, Villarreal, Milan, Bayern Munich, Napoli, Lazio, and Spain, the nomad played in 883 games. He kept his net safe in 40.3% of them!
3. Iker Casillas (retired) - 365 clean sheets
A royalty of the goalkeeping position, Iker Casillas would've probably still be going if not for the heart condition which halted his career late. Yet, he can be overjoyed with it on the individual level as he played across two centuries, and got to 836 games for Spain, Porto, and Real Madrid. Getting to a massive clean sheet rate of 41.33%, most of which came for Real Madrid where he has a total of 264 games without conceding out , although his rate is better at Porto with 74 in 156 games, and Spain with 102 clean sheets in 168 games.
2. Petr Cech (retired) - 365 clean sheets
Petr Cech started playing football professionally in the late part of the previous century and retired after the 2018/2019 season. He participated in 836 games on the top level with the same number of clean sheets as Casillas had. Benefiting greatly by playing for Jose Mourinho's Chelsea for the longest time, while Iker did play for Real where usually it was him and the two centre-backs on defence.
Cech represented Arsenal, Stade Rennais, CFC, Sparta Prague, and the Czech Republic on the highest level, keeping his goal completely safe in 43.66% of matches. All while playing with a head harness for a long-time after an injury.
1. Gianluigi Buffon (Parma) - 409 clean sheets
Still THE goalkeeper towards everyone else is measuring up to. Aged 43, Gianlugi Buffon is the second oldest player on this list and he is still active! Although he dropped down in levels and is playing for Parma in Serie B now, Gigi has collected enough games at the elite level - 900 in the 21st century alone. Yet he started playing for Parma in the 1995/1996 season, moving to Juventus in the summer of 2000. Gigi has kept 409 clean sheets in the 21st century for Juve, PSG, and Italy. With the same rate as Neuer for the shared second spot behind Van der Aar when it comes to the percentage of clean sheets - 45.44%. Overall, throughout his entire career, the Italian has 496 clean sheets.
A goalkeepers' nightmare, Antoine Griezmann has the continuity few keepers have had, let alone outfield players.