Zlatan Ibrahimovic recently reached 300 goals in the top five leagues. Now the veteran has reached another impressive milestone in regards to how many different clubs in those best divisions has he scored against. He is joined in the 10 players who scored against the most clubs in the top five leagues by six other active players who terrified defences across the Bundesliga, Serie A, La Liga, Premier League, and Ligue 1.
10. Fernando Torres - 61 different club
Having played for four teams in the top five leagues and across three leagues, Fernando Torres makes the impressive top 10. Impressive, as you'll see the grand names that are missing from it. He scored 189 total goals in the top five leagues, 103 coming for Atletico Madrid in La Liga, 85 between Chelsea and Liverpool in the Premier League, and solely one goal in the Serie A for Milan. Of course, El Nino scored only 20 goals in the PL for the Blues and his record is mostly enhanced by his LFC days. Torres, now 37, played in 503 games across the top five leagues and scored 189 times.
9. Alexis Sanchez - 62 different clubs
The 33-year-old Inter striker had an early start to his European career and played in three top leagues. His impact the grandest in the Premier League where he scored 63 goal, although most, 60, for Arsenal, and only three for Man United. In La Liga for Barca he scored 38 league goals. While his current home, the Italian league, saw him bag 20 goals for Udinese and 13 for Inter. Overall, Sanchez scored 134 goals in the top five leagues, the lowest on this list, but still spread it out across 62 opponents. He needed 402 games in these leagues for such a record.
8. Edinson Cavani - 62 different clubs
El Matador represented only four teams in his professional career and all of them were in the top five European leagues. PL, Serie A, and Ligue 1 were the arenas for the Uruguayan, and the most fruitful one was France. Paris Saint-Germain's top goalscorer ever bagged 138 league goals in 200 matches there. In Serie A, for Palermo, he scored 34 goals in 109 matches, and 78 for Napoli in 104 matches. While his current side Man Utd got 12 goals out of the veteran. Altogether, the powerful striker got amongst players who scored against the most clubs in the top five leagues with 448 games in these leagues. His overall tally sits strong at 262 goals, close to Ibra's recent jubilee.
7. Pierre Emmerick Aubameyang - 63 different clubs
A propper nomad striker one would expect to find in a list of players who scored against the most clubs in the top five leagues, as it offers the chance of more opponents. Yet Aubameyang also played in only three leagues. Leaving the biggest mark in the Bundesliga with 98 goals in 144 matches for Borussia Dortmund. At Arsenal, he bagged 68 goals in 128 matches and it might be his total tally with the way his career is turning out. In France, he represented Saint-Etienne, Monaco, and Lille, scoring two goals for the latter two each, and 37 for ASSE. Auba has a low number of games for his success as he played in only 392 games across the top five leagues, scoring 207 goals. 
6. Thierry Henry - 65 different clubs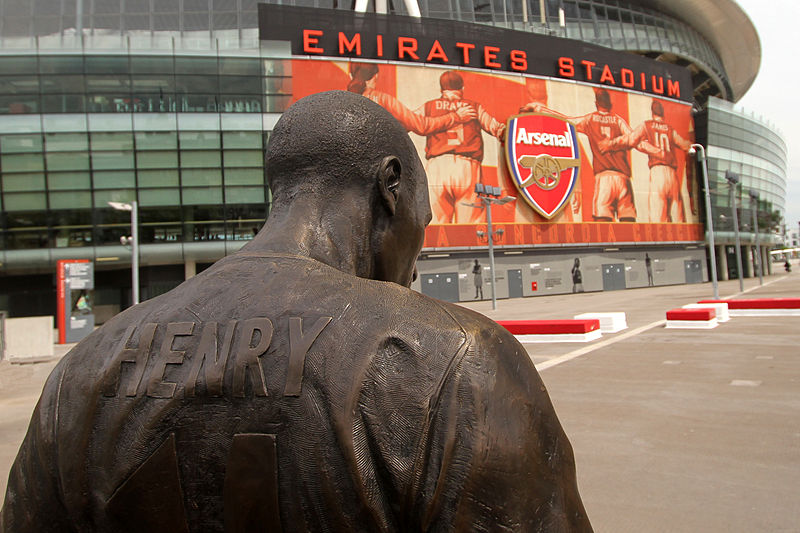 Another of the four total retired players on this list, Thierry Henry represented five club total in his illustrious career, four in the top five leagues. Across Europe, he scored 233 league goals, mostly for Arsenal where he bagged 175 scores in the Premier League across 258 games. With Barca, he scored 35 times in 80 games. His early stints with Monaco yielded 20 league goals in 105 matches, while Juventus got three out of 16 outings. That is a total of 459 games in the top five leagues for the Gunners' legend and 233 goals.
5. Youri Djorkaeff - 68 different clubs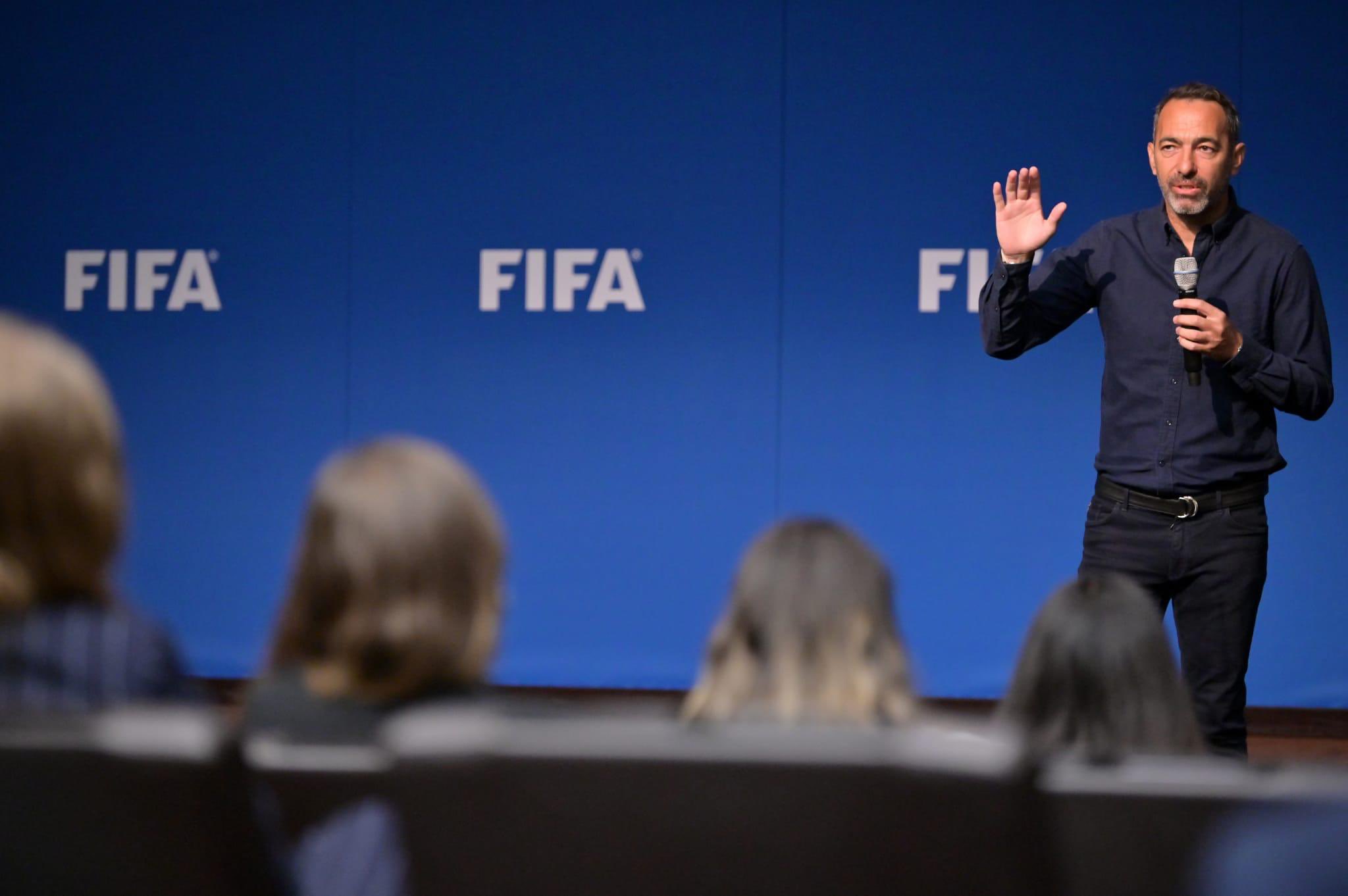 Probably the most surprising inclusion on this list of players who scored against the most clubs in the top five leagues, as the 53-year-old didn't play for only the top teams and never won a league. He did collect 155 Ligue 1 games for Monaco and scored 60 goals, he bagged 13 in 35 games for the old pre-Qatar PSG.
Djorkaeff did benefit the most by playing in four different leagues and 55 Bundesliga games got him 14 goals. In Italy he got 29 goals from 87 outings for Inter, while 75 duels with Bolton's crest on his shirt resulted in 20 Premier League goals. The mere three games for Blackburn Rovers didn't produce a goal celebration. Overall, the Frenchman got to his tally of 68 different opponents in 410 games. He has the second-lowest tally of goals with 136.
4. Edin Dzeko - 69 different clubs
Edin Dzeko once again makes a strong statement towards being the most underrated striker in the past 15 years. As is the case with the number of goals scored in the top five leagues, Dzeko is elite in the matter of the number of opponents he scored against.
With 69 different clubs, he celebrated a goal against, the Bosnian international shows his resiliency and longevity. The top five leagues adventure started with Wolfsburg where he bagged 66 Bundesliga goals in 66 games. At Manchester City, he collected 50 goals in 130 games and it flew under the radar pretty much. In Serie A, as a veteran, Dzeko got 85 in 199 games for Roma, and eight in 19 for Inter. The target man hence played in 459 games and got 209 goals against top five league teams.
3. Jurgen Klinsman - 75 different clubs
The last of the retired players and the oldest man on the list aged 57, Jurgen Klinsmann's inclusion is impressive considering he also managed to play 61 game in the second division as well. But across the best leagues, he represented six teams, across four leagues. In his home country, he bagged 110 goals, spread between Stuttgart and Bayern Munich, although the bulk of the goals didn't come for the Bavarians. The German has 31 goals in 65 games for Bayern, and 79 goals in 156 outings for Stuttgart.
The Premier League remembered Klinsmann with 29 goals in 56 matches for Tottenham. Sampdoria got two in eight, while Inter benefited far more with 34 goals in 95 games. Ligue 1 also witnessed Klinsmann with 29 goals in 65 games for Monaco. It's a total of 445 games, with 204 goals scored against 75 different teams.
2. Zlatan Ibrahimovic - 80 different clubs
The reason for writing this article about players who scored against the most clubs in the top five leagues as Zlatan recently scored against his 80th opponent, Venezia. Of course, Zlatan has had one of the most nomadic careers out of all the top players. Yet his inclusion is impressive because he also spent a lot of time outside of it, playing 110 games for Ajax and 58 for LA Galaxy.
Ibra only didn't grace the Bundesliga with his presence, having competed in La Liga, Premier League, Ligue 1, and the Premier League. His prime was spent in France, where for PSG, he scored 113 goals in 122 matches! Spain witnessed the least of Ibra, with 16 La Liga goals in 29 games. United faired a bit better with 17 goals in 33 PL matches. Yet, Italy still remains Ibra's footballing house and he represented three teams there. Scoring the most for Milan, 75 goals in 111 Serie A games. Followed by 57 in 88 games for Inter, and 23 in 70 for Juventus. Overall, Ibra is a member of the exclusive 300 club, made up of players who scored that many or more goals in the top five leagues. Now expanded by the arrival of Robert Lewandowski. Ibra's current total is 301 and he needed 453 games for it.
1. Cristiano Ronaldo - 80 different clubs
Representing the least top five league clubs, only three, Cristiano Ronaldo still managed to top another list. Currently, CR7 is at the same number of opponents in the top five leagues scored against as Ibra has, 80. Yet he managed to bag in far more goals, 484! Playing for Manchester United, across both spells, Cristiano scored 92 Premier League goals in 212 games. He excelled at Real Madrid with 311 goals in 292 league matches! His record with Juventus also impressed with 81 Serie A goals in 98 matches.
Ronaldo also played the most amount of games out of all these players who scored against most top five clubs, at 602 appearances. As the footballing terminator that he is, never tires, always looking for the next target.