Top 10 bad boys of football
27.12.2020.
One of the most common criticisms of modern football is that it has lost its edge as the players all seem to come off the factory track. No personalities at all other than to repeat the common phrases. Seeing how they are moulded by the academies from the youngest age and all undesirable behaviours get weeded out. But there are still some bad boys of football roaming around the pitches. High-profile names too.
While the phrase bad boys is getting romanticized often, these men mostly did some heinous activities that placed huge splashes on their records. Especially the last person on the list.
Roy Keane
While Roy Keane was always lauded for being the hard man every team needs, especially if you ask the today pundit Keane. Not surprising for the man who got the marching orders 11 times in his career after seeing the red card.
What puts a blemish on the toughness of Roy Keane is the challenge on Erling Haaland's father Alf-Inge, which played a part in the Norweigan finishing his career sooner than expected. As his rivalry with Patrick Vieira is something that the Premier League desperately needs, Roy Keane fits in more of the romanticized version of a bad boy. At least for football fans. Which can't be said for the others on this list.
Eric Cantona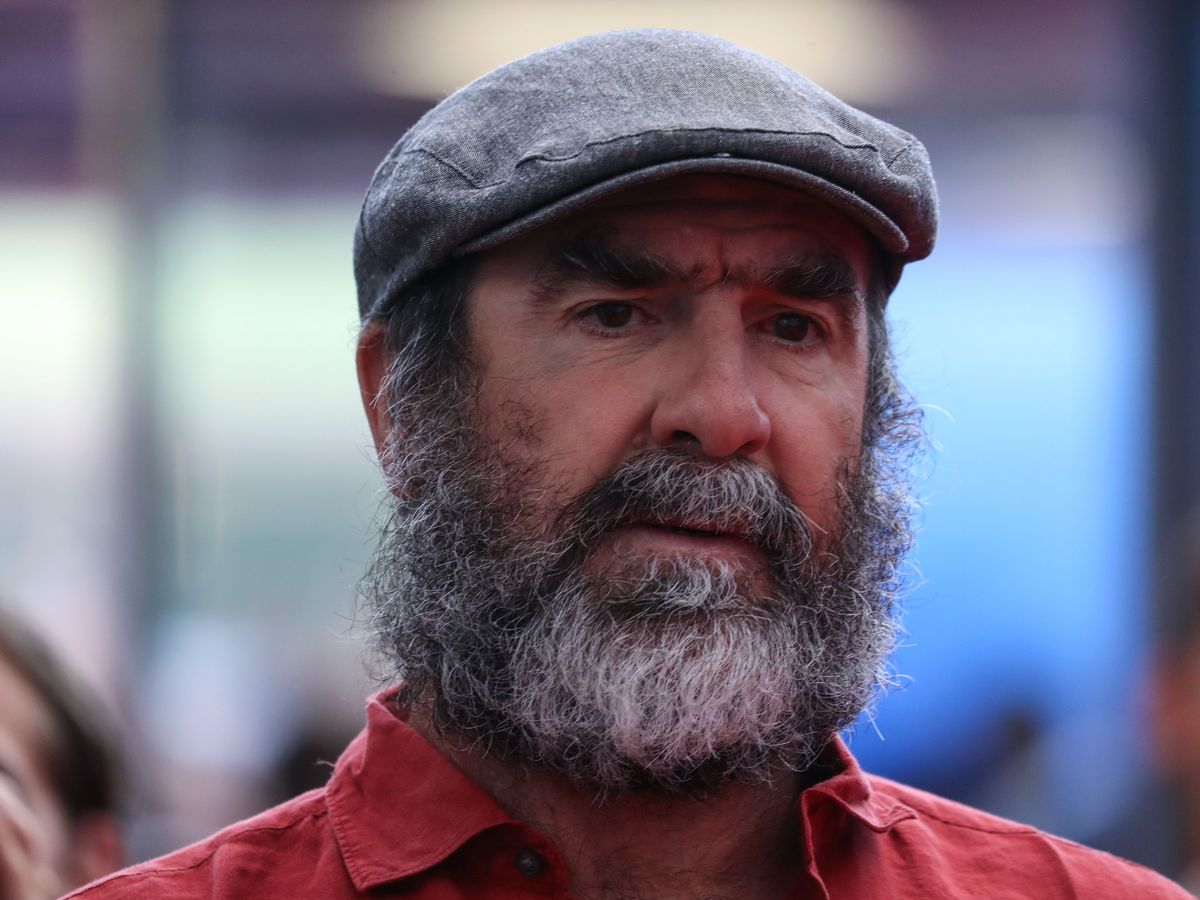 A bad boy in more ways than one. Eric Cantona is a bad boy by his playing style, attacking and defensively, his antics, but also because of his controversial opinions that often don't gel with the norm. Especially that of footballers. As he is actively trying to make people combat the banks. That is when he is not making artistic movies. Bad boy football philosopher was an artist with the ball but uncompromising in his tenacity as well.
In 1995 he famously did what every footballer wanted to do once in his life - he karate kicked a fan after he was verbally abusive to him. Receiving an eight-month ban.
Paolo Di Canio
Another player who mixed in amazing technicality with a temperamental attitude that often exploded. As Harry Redknapp stated, one day he would come singing 'Volare' at the training, the next time he would say that West Ham is a s**t club. The least of his transgressions. Besides his frequent on-pitch battles, Di Canio received an eleven-match ban in 1998 for pushing a referee. Additionally, the Italian openly stated that he is a fascist, although not a racist. A statement that is unimaginable only 15 years later.
Vinnie Jones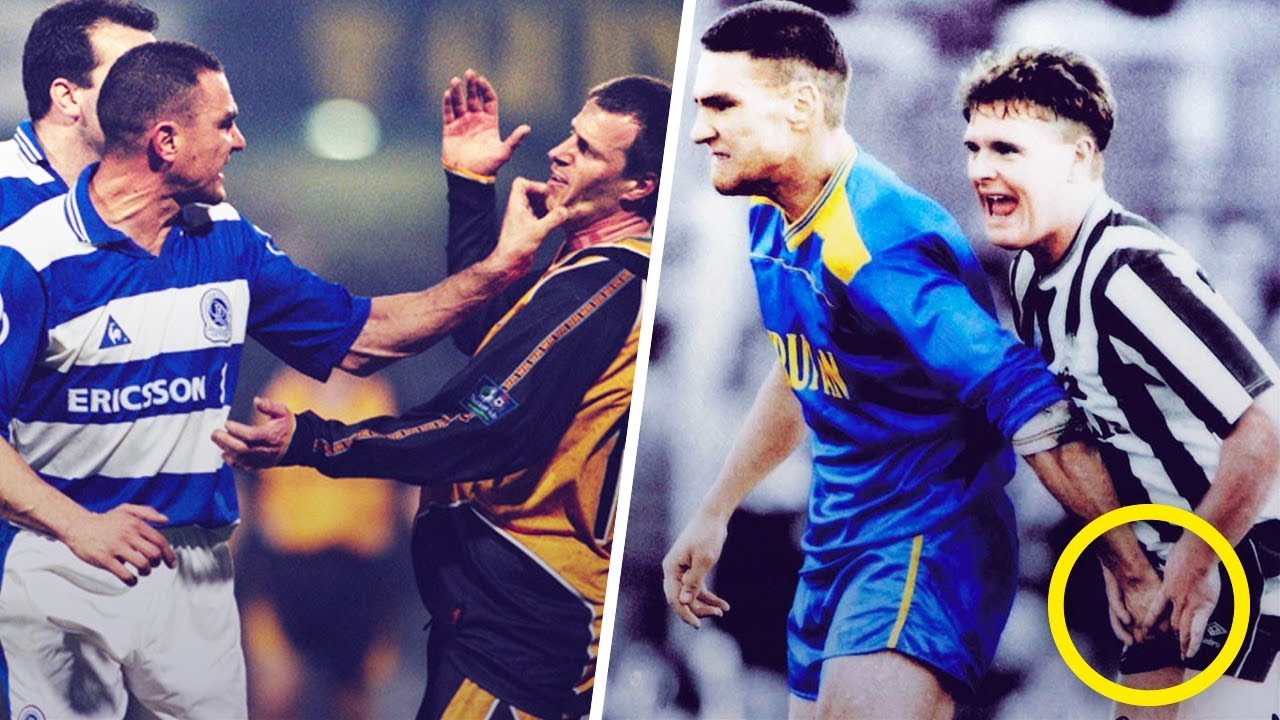 The original bad boy of football. One that excelled at this role so much so that he made it the role of his life… on the big screen. Vinnie Jones remains one of the few football players that successfully transitioned to the big screen even though he never played in a massive club. He did it in a time without social media and he did it with the stumps of his boot.
Besides famously squeezing Paul Gascoigne's testicles, Vinnie was a hard man through and through, still managing to get nine caps for Wales despite his talent constantly being questioned. Yet, Jones had more serious troubles with the law. Getting convicted in 1998 of assault causing actual bodily harm and criminal damage against a neighbour.


Jones was convicted in December 2003 of assault and threatening behaviour on an aircraft for an as he slapped the passenger in the face and threatened to murder the cabin crew while drunk on an aircraft.
Joey Barton
While other players on this list of football's bad boys might have had an incident or two, Joey Barton is a bad boy in the most common way that phrase is used. A lifetime of going against the grain. To say the least. 
From stubbing a lit cigar in the eye of a young teammate at a party, having an altercation with a 15-year-old fan, dropping his shorts in front of the Everton fans, putting teammate Ousmane Dabo into a hospital after a fight. The latter cost him a four-month jail sentence which was suspended.
A year later, in 2008, he was jailed for six months for an assault in Liverpool city centre.
Joey also punched the Blackburn winger Morten Gamst Pedersen in 2010 after returning to playing. His magnum opus was the game against City in which he elbowed Carlos Tevez, kneed Sergio Aguero, and tried to headbutt Vincent Kompany.
John Terry
Chelsea's born leader wasn't so picture-perfect after all. Seen as the best captain a team can have, JT disappointed his colleagues and the public by having an affair with his teammate's Wayne Bridge's wife Vanessa Perroncel. Although the English tabloids had to denounce such claims after the story got public and the wife remains true to saying that the alleged four-month affair didn't happen. Yet, Wayne Bridge refused to shake Terry's hand in the first match the two played against each other. Terry lost his England captaincy even though it was reinstated a year later.
That is the more famous of the Terry controversies with the later being related to a year-later incident. Terry was investigated by the police for using a racial slur at the brother of his long-time England partner Rio Ferdinand - Anton Ferdinand. Terry remains adamant that it was all a mishearing and that he only asked Anton "do you think I called you a black c**t?" and not call him that.
After a hearing concluded with Terry being found guilty; he was punished with a four-match ban and a ?220,000 fine.
Jack Grealish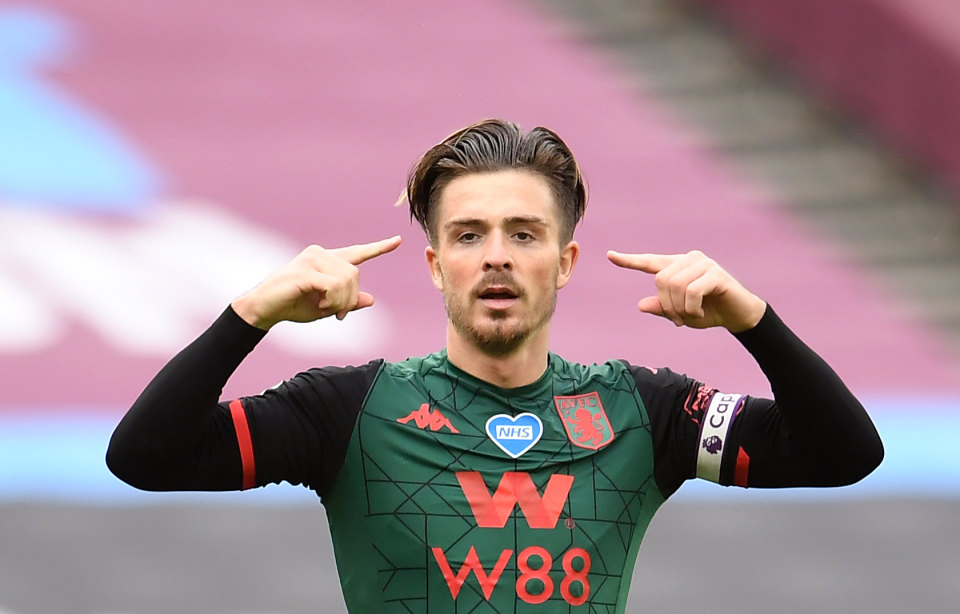 Paling in comparison to the other football bad boys, still, Jack Grealish is one of the few players representing the young guard. Mostly by doing young-man bad stuff. He was photographed multiple times enjoying the laughing gas with friends at the time he was considered one of the biggest prospects in the country.

Furthermore, he was photographed sprawled out in the middle of the street in the Spanish vacation spot of Tenerife. Like he was one of the characters on The Inbetweeners, not a highly-touted football prospect. His biggest gaffe came in 2020 when Grealish was spotted in his slippers, running away from his car after it slammed into two parked vehicles. The Aston Villa skipper was believed to be leaving a house party which was going against the governmental orders for battling the pandemic.
Ryan Giggs 
While other players on this list got in trouble with the law primarily, the Welshman possibly suffered the greatest public outrage and disdain, other than the last inclusion. Giggs did something truly vile as he had an affair with the wife of his own brother! For eight years!!!
The legendary Manchester United player truly tarnished his legacy as it was revealed.
The cheating has divided the family with Ryan's father Danny saying he was ashamed of his highly successful son and that "I can't even bring myself to use his name." While the brother Rhodri revealed that his mother Lynne somehow took to the side of Ryan, even though he was the one who did all the cheating.
"Because I haven't got 35 medals, I haven't played for Manchester United for 20 odd years and own a big house," said the less-famous brother.
Karim Benzema
Certainly, the biggest name on this list of football's bad boys today, making his act that much more difficult to understand and downright paints Benzema as not the brightest. Falling to the peer pressure of his friends, Benzema was allegedly involved in a case of trying to bribe the French colleague, Mathieu Valbuena. Over a sex tape that Valbuena allegedly has made.
While Benzema isn't convicted of it, he has been removed from the French national team for years now. Meaning that when there's smoke, there's some fire. Benz was allegedly a mediator for the blackmailers but the court dismissed the phone call evidence because the police gathered it using illegal ways. Yet, in 2019, the case was reopened.
Benzema was prior involved in another controversy, alongside Franck Ribery, Sidney Govou, and Hatem Ben Arfa as they were accused of bedding underage prostitutes. The court declined the accusations as it was proven that the players didn't know the age of the prostitutes.
Adam Johnson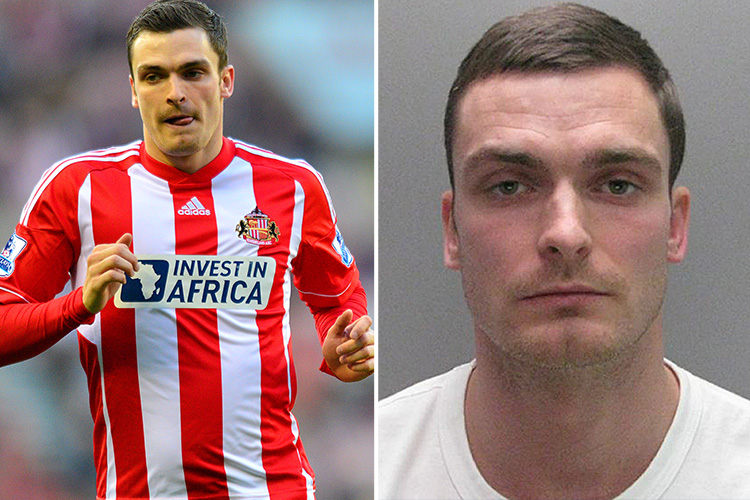 While for some others on this list of football's bad boys there is some levy or some sympathy for living a wild life, there is not a lot of compassion for Adam Johnson. Although some believe he did get an overblown jail sentence.
Once regarded as one of England's brightest talents, earning a transfer to Manchester City in 2010, the winger has sunk to the deepest depths. In 2014, while married and his wife pregnant, the now 33-year-old went to meet with a 15-year-old female fan and subsequently kissed her in his car. The police later even found animal pornography on his computer. 
A court psychiatrist for the defence found Johnson to be "socially and psychologically immature" and stated that there was no evidence that Johnson had a sexual attraction to prepubescent children. Making his case all that more peculiar.
Johnson was sentenced to six years in jail although he was released in 2019 after serving half his sentence. 
Check out the video here.