Free-kick takers with most goals in the top five European leagues
21.2.2021.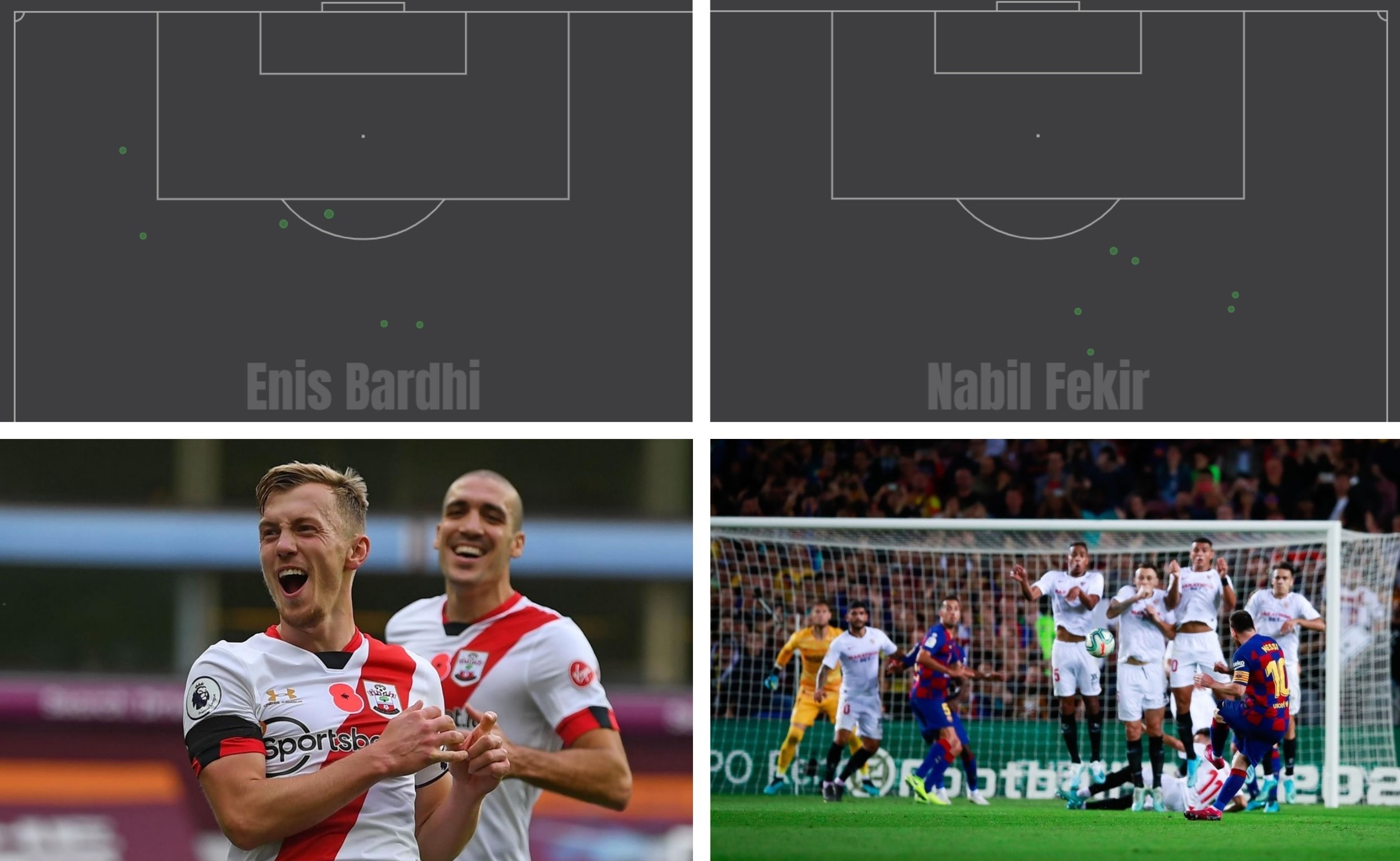 The wall is nervously lining up in front of the ball, treading on the line the referee has marked, the goalkeeper is shouting while kissing the post, pointing his cover to the desired direction. The tense moment of the free kick is a microcosmos of hope and one of the most beautiful aspects of the game of football. Yet, they far often go unused. Blasted in the wall or over to the stands on most occasions. But when these best free-kick takers of European top five leagues place the ball, the wall is not fearing for being on the receiving end of a powerful shot. Rather it ending up in the top corner of a goal they are trying to protect.
With the way VAR has unfortunately made a mess of football and chops up the flow of the game with all contacts being considered fouls. Making the importance of great direct free kick takers even greater. Considering how big of a deal the taking of a free-kick is, it's disappointingly surprising just how many players with double digits free-kick goals in leagues are there.
So here are the best free-kick takers in European top five leagues in the last four and a half seasons, meaning since the start of the 2016/2017 campaign.
Enis Bardhi (Levante) - six free-kick goals
Starting with players who scored six free-kick goals in the lasts four and a half seasons, and the one whose inclusion is the most impressive - Enis Bardhi. As the 25-year-old moved to a top-five league only in the summer of 2017! The North Macedonia representative had 51 opportunities to threaten the goalkeepers from a dead ball situation and he took six of them cleanly.
Four of his free-kick goals came from the left-wing side, two of them actually left of the box entirely. Showing great angles for a free-kick taker. While two goals were scored directly from the middle but from identical long-range efforts of around 25 metres. All in all, he scored 11.76% of taken free kicks. While only scoring additional eight goals in the three and a half years at Levante. The left-winger shoots primarily with his right foot.
Nabil Fekir (Real Betis) - six free-kick goals
Nabil Fekir surprised footballing Europe by making a switch to a lower-level side Real Betis in 2019 after being a highly regarded asset at Lyon. He was even a Liverpool target, actually arriving to a medical before the Reds gave up on him because reportedly his brother wanted a higher signing on fee at the least second. Reports state LFC was ready to dish out €60,000,000.
In 2019, he moved to Betis for possibly half that. Fekir didn't score a free kick in La Liga yet for Betis and all of his six goals came in his time at Lyon. As a left-footed player, it's not surprising all of his free-kick goals came from the right of the penalty spot. Scoring his longest effort in a derby against Marseille in December of 2017, while also bagging free kicks against PSG and Monaco. With 58 tries in the last incomplete five seasons, he has a success ratio of 10.34%.
Dani Parejo (Villarreal) - six free-kick goals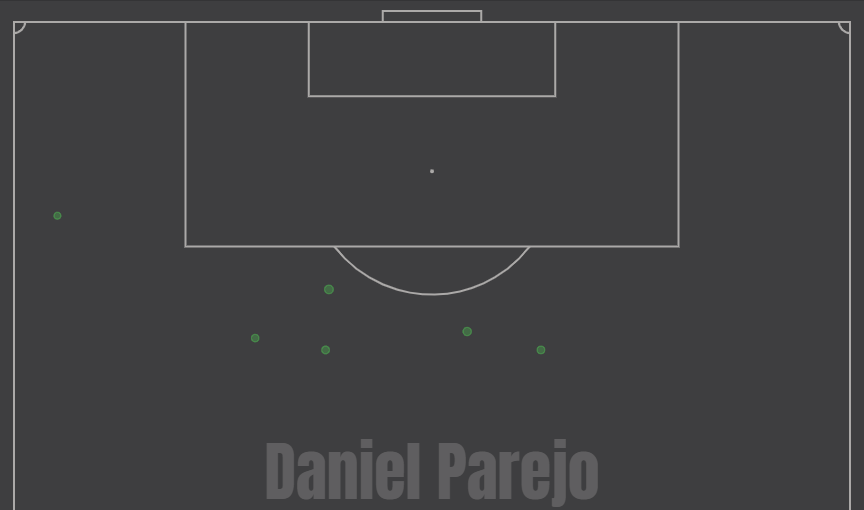 In the summer that made Barcelona let go of Luis Suarez, Ivan Raktic, and Arturo Vidal, the pathetic transfer Valencia made to discharge Dani Parejo went somewhat under the radar. The veteran playmaker was shunned away as he was critical of the ownership and the loyal captain was exiled to the embracing Villarreal for free.
Parejo scored two goals in this season alone, with another four coming in the previous full seasons. Parejo scored five of his goals from pretty central positions, slightly to the left, suiting his stronger right foot. Including one against Real Madrid in 2017. While having one goal in 2021 from far left, against Celta. Although he has a weaker ratio than the rest of the six-goal scorers at 7.8% from his 78 taken free-kicks.
Iago Aspas (Celta) - seven free-kick goals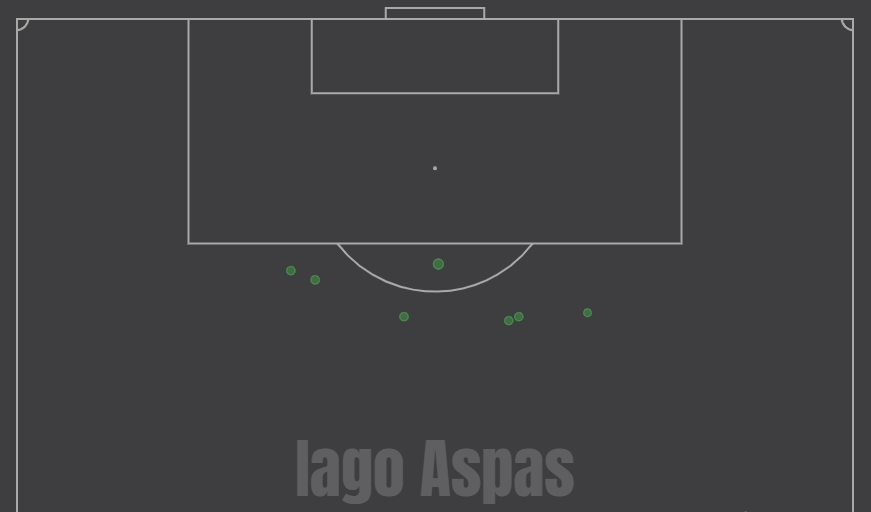 Scoring one free-kick goal in the 2020/2021 season, the 33-year-old Aspas reminded everyone that he is more of a complete player than possibly though. Especially in Liverpool. But the Reds' flop excelled at Celta where he scored 98 La Liga goals in his second stint. Another left-footed player, yet Aspas scored most of his free-kick goals from central positions. While bagging one important goal from the left side in the late moments of a clash against Barcelona for a 2:2 draw last summer.
Aspas has a great success ratio with seven of his 38 attempts resulting in a celebration, for a ratio of 18.42% when going against the keeper and the wall. He has been prolific in the last five seasons, scoring 84 total league goals from 360 shots, as reported by the understat.com site.
Paulo Dybala (Juventus) - seven free-kick goals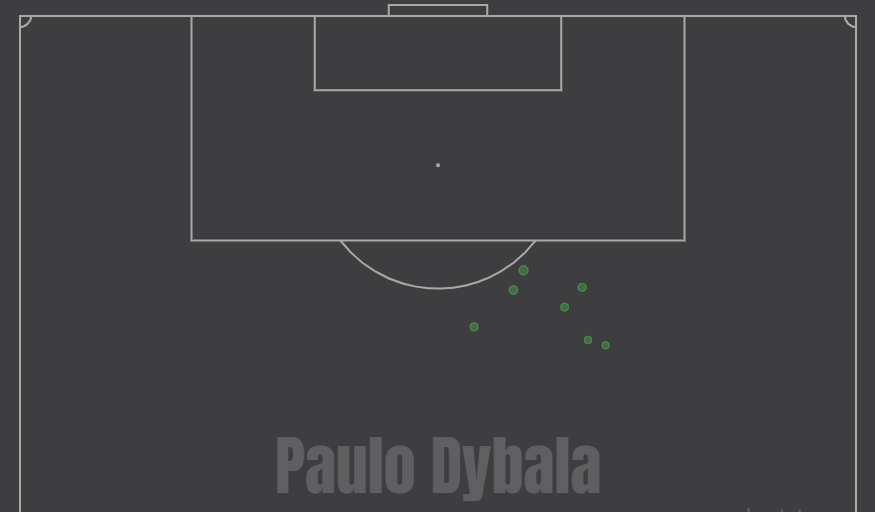 Despite not being the club's primary free-kick taker, as Miralem Pjanic was ahead in the pecking order and now it's Cristiano Ronaldo, Paulo Dybala has done well from himself. A player who goes at great lengths to perfect his technique, including writing by using his right foot to strengthen it, Dybala is clearly excelling from one particular position.
As another left-footed player on the list, he shoots from the right side of the pitch. His goals are visibly clustered in the 20 to 25 meters range and come from the spot all left-footed takers would've picked. Although Dybala had his fair share of tries, 47 and a ratio of 14.89% is good enough to warrant taking all Juventus' kicks from at least the right-hand side.
Aleksandar Kolarov (Inter) - eight free-kick goals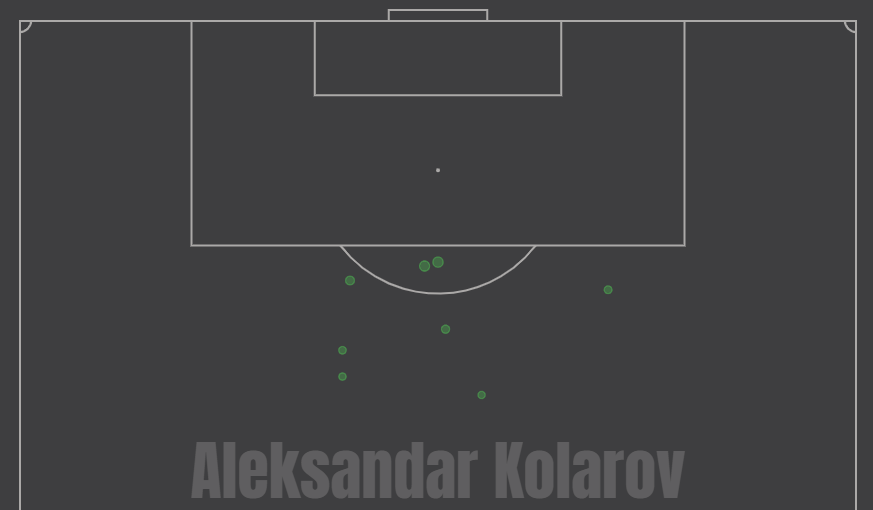 Starting this period of four and a half seasons at Manchester City, going to Roma after one season, and then joining Inter in the summer, Aleksandar Kolarov changed the most clubs out of all this best free-kick takers in Europe. Yet one thing remains constant, the veteran's left-foot was feared wherever he went and whoever stepped into the wall.
Getting one of these eight goals for City, and the rest for Roma, the Serbian might've suffered in this statistical regard due to his move to Inter where he isn't getting the chances he would in the capital of Italy. Yet, he was chasing the Scudetto and could be satisfied with his tally. His ratio from 70 tries is 11.4%, in the range of most other players we listed in this list of dead-ball specialists. Despite being left-footed, the 35-year-old scored goals from the centre and the right, including a derby goal against his former team Lazio.
James Ward-Prowse (Southampton) - nine free-kick goals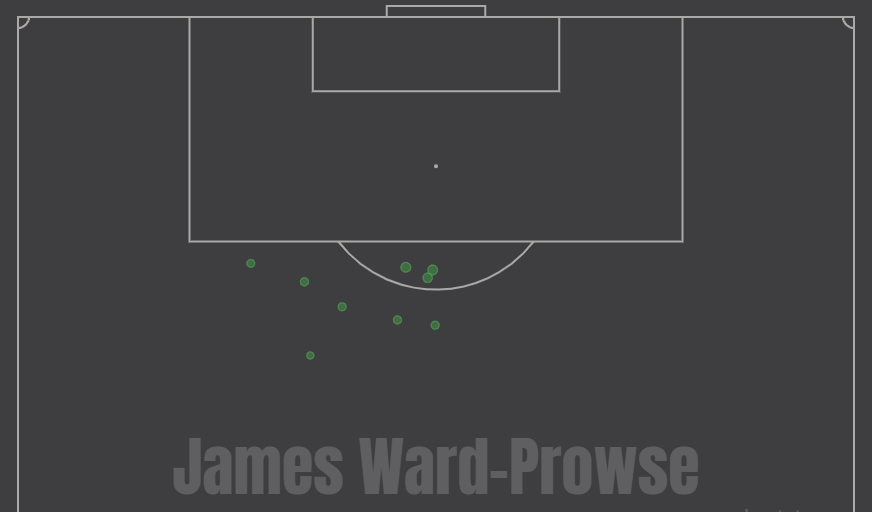 Silently, James Ward-Prowse has been excelling at free-kicks. After his top English talent moniker expired and people started being less interested in him, the Southampton captain surpassed expectations by becoming a lethal dead-ball specialist. Scoring incredible four free-kick goals in the 2020/2021 season, Ward-Prowse has bragging rights of the British Isles.

With only 59 tries to get his nine goals, the right-footed Englishman has a sound ratio of 15.25% of free-kick attempts that ended by the Saints celebrating. The 26-year-old midfielder is one of the best free-kick takers of the era without a doubt. He might even contest David Beckham for the title of a player with most Premier League direct free-kick goals, he is currently at 10, while Beckham stopped at 18.
Lionel Messi (Barcelona) - 21 free-kick goals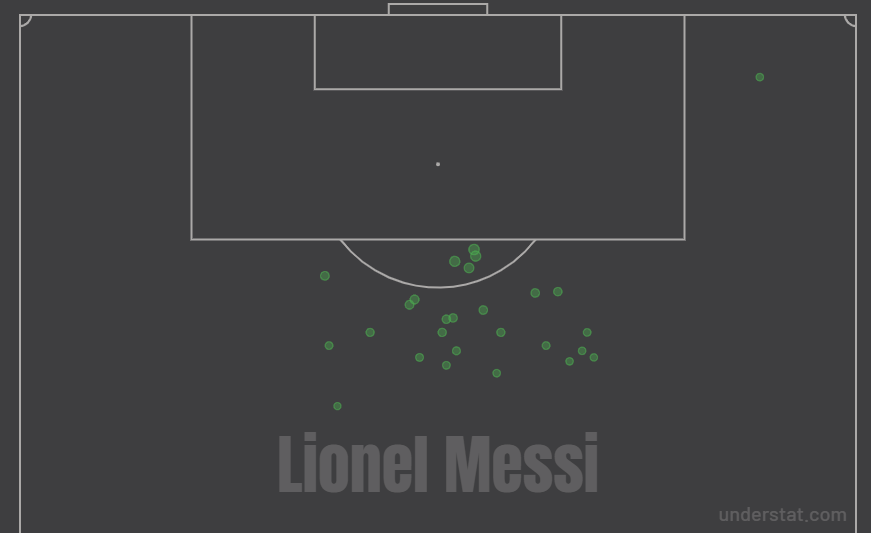 Who else? The only thing that is somewhat surprising is the margin by which Leo Messi left all of his so-called competitors. Messi's cluster is mostly in the centre of the pitch, with one ludicrous narrow free-kick goal against Athletic Bilbao in 2017. Messi scored two goals in the current season, but six alone in the 2017/2018 campaign. Same as some men on this list achieved in four and a half seasons.
Messi did have the most tries, 193, unsurprisingly considering he plays for Barcelona, and he and his teammates often face hard tackles whenever they reach the 16-yard box. But his success rate didn't suffer much because of such a high number, his success rate stands at 10.88%.