Dusan Vlahovic is inspired by Haaland: It may be presumptuous, but with commitment, I can get there too
10.4.2021.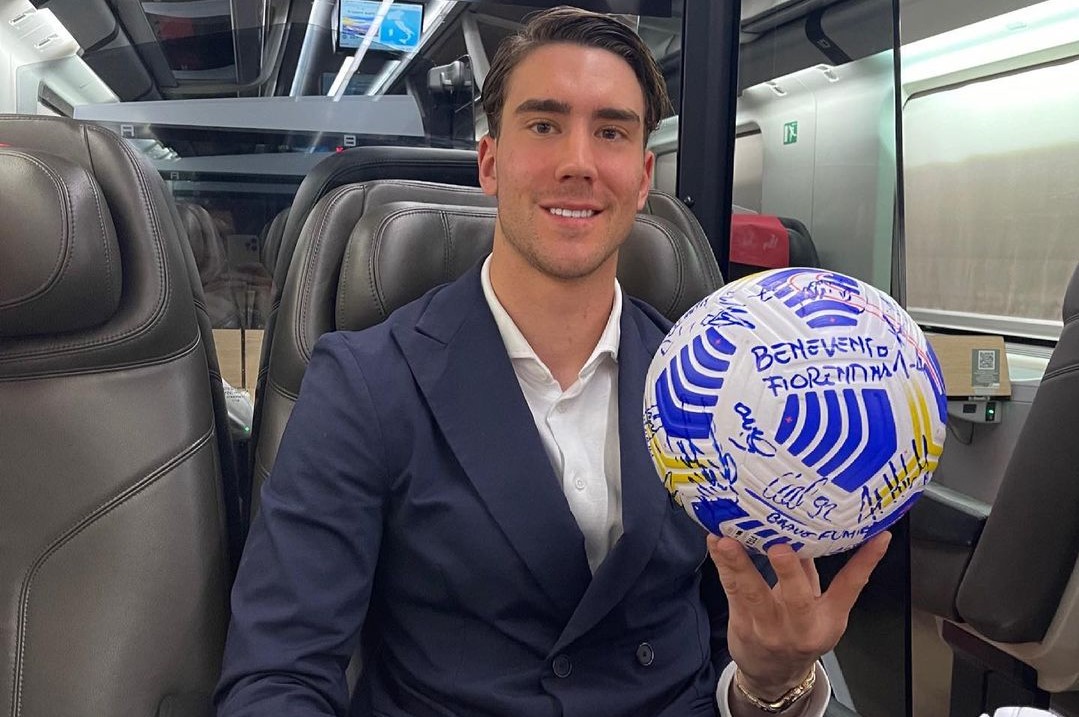 Erling Haaland is only 20 but is already setting the standard for strikers world wide, even those older than him. Dusan Vlahovic is only a couple of months his senior but the Fiorentina striker doesn't shy away from stating the Norweigan as an inspiration. While also making a bold claim that he could reach his level!
The Belgrade-born striker has scored 13 goals in 28 Serie A games this season and is ranked ninth on the topscorer list. Having turned 21 this winter, he is the youngest in the top 10 with only Lautaro Martinez being of similar age.
Even though he had a slow start to the season, Vlahovic is showing the mentality needed to succeed at the sport and is looking at every moment as a chance to improve, taking inspiration from the all-time consummate professional Cristiano Ronaldo.
"I try to improve every day. I always try different things in training. The trick is to repeat the same movements over and over. Ronaldo always wants to improve. That's the secret of the champions," the striker told La Repubblica newspaper.
His biggest idol Zlatan Ibrahimovic is of similar commitment and the shirt he got from the Milan striker serves as another piece of motivation.
"He wrote a message on it: 'Good luck with everything, I wish you the best.' He wrote it in Serbian, my language. It was unique," Vlahovic revealed.
Recently, Vlahovic's former teammate from his time at Partizan, Valeri Bojinov, stated that the youngster never lacked confidence. Claiming he would be Ibrahimovic from Belgrade.
Vlahovic showed a healthy dose of humility and hunger by drawing inspiration from another young striker born in the year 2000, Erling Haaland. Claiming he could reach those heights as well.
"I watch Haaland. I try to understand his finishing and how he moves. Then I focus on my strong points and my weaknesses. It may be presumptuous, but with commitment, I can get there too."
Only Haaland is younger than Vlahovic among the players with at least 13 goals in the top five European leagues this season. The two have similar physical abilities and seemingly confidence but Vlahovic needs to show consistency and is well aware of it.
"I feel the responsibility. You are a top player when you score two goals at my age, but you immediately become a flop if you fail to score for two games. I know how it works, I am focused and grounded. I don't know where I'll get. But I don't want to have any regret."