All time top 40 football clubs based on Champions League and European Cup success
28.4.2020.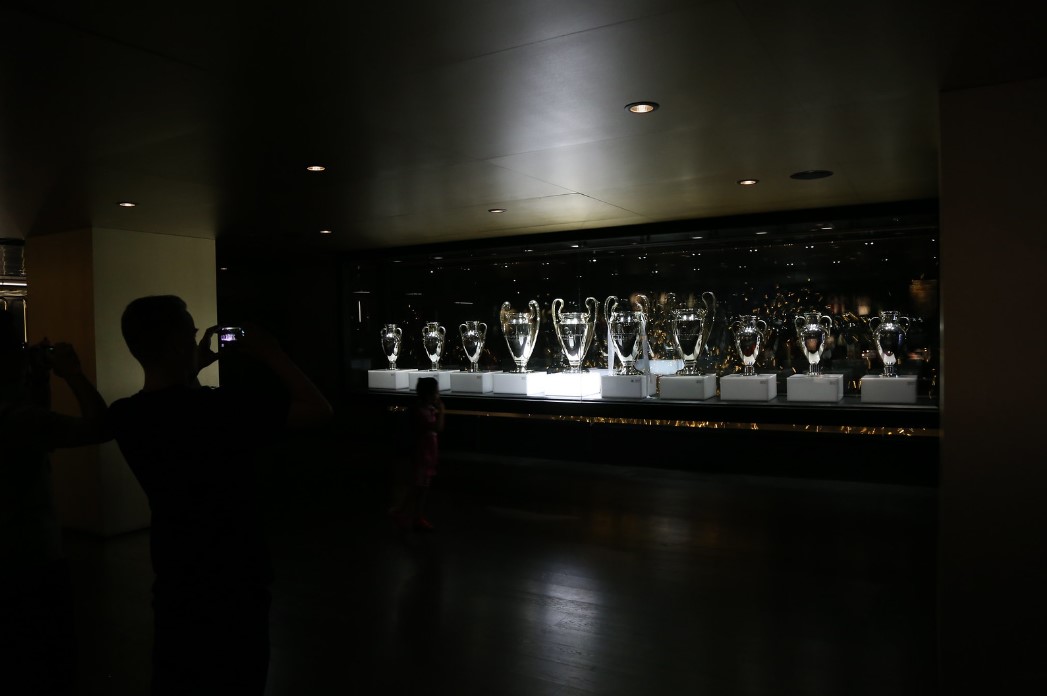 The UEFA Champions League was born in April, sixty-five years ago. CL became the most prestigious club competition not only in Europe but also in the world.
UEFA Club Rankings All Time
Introduced in 1955 as the European Champion Clubs' Cup, the competition was initially a knockout tournament accessible only to the country champions.


Hanot's idea convinced UEFA and it 'escalated' with the first edition of European cup in 1995/96 season.

Therefore, leaders of the top 18 European clubs met in France to discuss creating a European Champions Cup. UEFA was convinced by Hanot's idea and it 'escalated' with the first edition of European cup in 1955/56 season.

Sporting CP and Partizan were the teams to open the ceremony of the newly created format. At the same time, first Cup winners were Real Madrid who came back from behind to win 4-3 over Stade de Reims.


Another tournament is manifested in the same year- called Inter-Cities Fairs Cup - who became an annual competition. However, it wasn't recognised by UEFA until 1963.
But during the years several changes happened. In 1971/72 season the Fairs Cup was replaced by the name UEFA Cup and. It was finally reformatted in 2009 as the Europa League. In comparison, the most prestigious competition European Cup became the Champions League in 1992.
So the question arises, can the previous format of the European Cup be equivalent to the current Champions League level? Well, many are saying that the European Cup was easier to win, and there is a fact approving this statement.
For example, Liverpool had only seven games on their road of European Cup winners in 1977/78, while they played 13 matches to lift the Champions League trophy in the 2018/2019 campaign.
Still, qualifying for the European Cup was harder since only the national league's champions could compete.
Having this in mind, take in count Barcelona's number of four campaigns in the European Cup before they won the title in 1992.



Looking at the other cups - the Fairs Cup, Uefa Cup, Cup Winners' Cup, and Europe League - all of them are equal in status. So, with the scoring system designed to generate a European elite table, we can have a fair way of calculating the all-time top clubs on the old continent.

Usually, Champions League (European Cup) has since ever been the highest-ranked competition, and therefore we have the next points system:
Winners: 12 points - Runners-up: 6 points - Beaten semi-finalist: 3 points.




The other cups mentioned above and the occasionally played Super Cup are rated in the following way:
Winners: 8 points - Runners-up: 4 points - Beaten semi-finalist: 2 points
UEFA club rankings all time

The top 40
| | | |
| --- | --- | --- |
| Rank | Team | Points |
| 1 | Real Madrid | 243 |
| 2 | Barcelona | 186 |
| 3 | Bayern Munich | 146 |
| 4 | AC Milan | 143 |
| 5 | Liverpool | 138 |
| 6 | Juventus | 129 |
| 7 | Ajax | 98 |
| 8 | Inter Milan | 97 |
| 9 | Manchester United | 90 |
| 10 | Atletico Madrid | 80 |
| 11 | Benfica | 75 |
| 12 | Chelsea | 72 |
| 13 | Valencia | 56 |
| 14 | Anderlecht | 51 |
| 15 | Porto | 48 |
| 16 | Hamburg | 43 |
| 17 | Arsenal | 43 |
| 18 | Dortmund | 42 |
| 19 | Sevilla | 41 |
| 20 | Tottenham | 41 |
| 21 | Leeds United | 40 |
| 22 | Borussia Monchengladbach | 37 |
| 23 | Feyenoord | 37 |
| 24 | Marseille | 35 |
| 25 | Celtic | 32 |
| 26 | Parma | 31 |
| 27 | PSV Eindhoven | 30 |
| 28 | Rangers | 28 |
| 29 | Dynamo Kiev | 28 |
| 30 | Fiorentina | 28 |
| 31 | Nottingham Forest | 27 |
| 32 | Crvena Zvezda | 27 |
| 33 | AS Roma | 25 |
| 34 | Steaua Bucharest | 24 |
| 35 | Real Zaragoza | 24 |
| 36 | Monaco | 23 |
| 37 | IFK Gothenburg | 22 |
| 38 | Sampdoria | 20 |
| 39 | Eintracht Frankfurt | 20 |
| 40 | Ferencvaros | 20 |


You can also take a look at all 22 Champions League winners list