13 players with the most assists in the 2020/2021 football season
7.6.2021.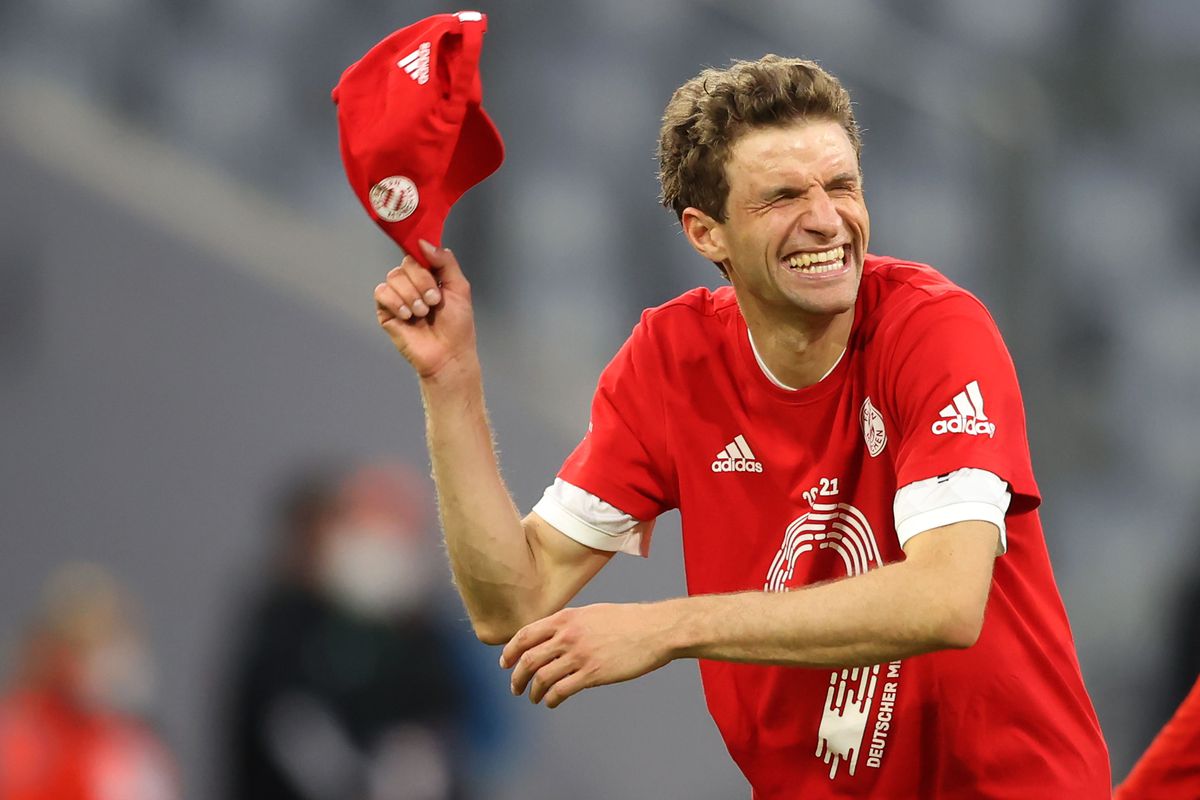 In a congested season like we had behind us, players were somewhat limited in using their physical attributes due to exhaustion, making team play all that more important. So the workings of Europe's top creatives was even more important than usual. Hence, the players with the most assists in the 2020/2021 football season deserve as much recognition as the sharpshooters.
Bundesliga is reigning supreme in this area with the most inclusions on this list, with Ligue 1, La Liga and Serie A getting only one representative each.
13. Ruslan Malinovskyi (Atalanta) - 12 assists
Playing for the most attacking side in Europe's top five league helps significantly in the quest of being one of the top assist-makers of the Old Continent. Two of Ruslan Malinovskyi's teammates, Duvan Zapata and Josip Ilicic, have also recorded double-digit assists this season as well. All of his assists came in the form of passes with him being most dangerous from the right side. The 28-year-old Ukrainian has recorded two assists from corners as well in his 36 games, bringing his assist ratio at 156 minutes per goal celebration on average. He is the only representative of Serie A who got 12 or more assists in this campaign.
12. Moussa Diaby (Bayer Leverkusen) - 12 assists
The second youngest man on the list is one of many Bundesliga representatives on this list of top assisters in Europe. Moussa Diaby, 21, has made 10 assists by way of passes, and two by forcing penalties. Having played a lot of minutes in the 32 games of the German league, he has an assist per minute ratio at 199. Being one of the few satisfactory beams of light for Bayer Leverkusen, Diaby has put himself in the position to be a front end of the shop material.
11. Memphis Depay (Lyon) - 12 assists
A brilliant season behind him even though it was known he was out of the club this summer, Lyon's captain Memphis Depay didn't hold back to save his legs a bit. Scoring 20 goals and making 12 assists this campaign, all by the way of passes, nine of them from open play and three from set-pieces. Surprisingly making five assists with his head. The versatile Netherlands international has an assist per minute ratio set at 244 as he played 2,932 minutes in the 37 Ligue 1 games. 
10. Timo Werner (Chelsea) - 12 assists
Even though his first season in the blue shirt of the London giants has been regarded as an abysmal failure, Timo Werner has made it to the top 10 of a very important metric. Although brought in as a goalscorer primarily, the German has excelled at setting his teammates up. Bringing in 12 assists to his teammates in 35 games, doubling his goal tally. Timo has bagged an assist every 217 minutes with four of them being penalties conceded over him.
9. Jack Grealish (Aston Villa) - 12 assists
Having played only 26 games this year, 2,185 minutes, Jack Grealish can be truly proud for making it onto the list. With an assist to minute ratio of 182. While also having the biggest individual bragging rights as he did get a hat-trick of assists in the 7:2 trashing of the then reigning Premier League champions Liverpool. Grealish got 10 of his 12 assists by passing, three from set-pieces, and the last two by making the teams concede penalties. It was his breakout season into superstardom, only hindered by the late injuries.

8. Kingsley Coman (Bayern Munich) - 12 assists
As Bayern Munich dominated the Bundesliga again, Kingsley Coman played his role of a winger to a tee. Getting 12 assists for his name, two by making the other team concede penalties and 10 from open play. Coman has one of the best ratios of the top assist-makers in Europe with getting one every 146 minutes of play on average. The highlight of the campaign for the 24-year-old was the assist hat-trick against title contenders RB Leipzig.
7. Kevin De Bruyne (Manchester City) - 12 assists
Probably the best midfielder on the planet got the contract extension with Manchester City this year and it's not surprising considering his track record which continued in 2020/2021 season. KDB got 12 assists and all by the way of passes, 10 from open play and two more from corners. He is the man with the least appearances this campaign out of all the players with the most assists, getting only 25 league matches in. Although he played 2001 minutes for a ratio of 166 minutes per assist.
6. Jadon Sancho (Borussia Dortmund) - 12 assists
The youngest man on this list of football players with the most assists in the past season. Jadon Sancho had a slow start to the season when his ability and primarily hype were questioned. Yet in the 26 games, Sancho achieved 10 open play assists, one from a corner, and one from conceding a penalty. His assist ratio is set at one every 172 minutes for the 2020/2021 season.

5. Iago Aspas (Celta Vigo) - 13 assists
The lone representative of La Liga in this top 13 of the players with most assists in Europe. Even though it's the Spanish league that is viewed as the most technical of the bunch. Iago Aspas is defending the honour of his country and of forwards as the Liverpool flop got 14 goals to go with his 13 assists. Across 33 games, the 33-year-old recorded an assist every 220 minutes on average. With 12 of his assists coming from open play and one from a set-piece. Despite such a season, he wasn't called up to Spain's national team for the Euro.
4. Harry Kane (Tottenham Hotspur) - 14 assists
Exploding this year in terms of overall goal involvements helped by his improvement in the assist metric, Harry Kane was the star of the Premier League despite Tottenham's weak performances. Kane got 14 assists in the league this year to go alongside his 23 goals which gave him the league's Golden Boot award so he dominated the both stat lines. Having played 3,086 minutes, Kane was a busy bee to get to the ratio of an assist every 257 minutes. The majority of his assists, 12 of them, came from open play with two set piece, and one penalty conceded contributions.

3. Daichi Kamada (Eintracht Frankfurt) - 15 assists
From here on now, it's all Bundesliga. It's all Eintracht Frankfurt for the next two spots too. Three penalties were made over the Japanese 24-year-old Daichi Kamada and he contributed with nine open play assists and three set-piece ones. Getting a strong ratio of getting an assist every 158 spent in the German league this season Kamada truly made a name for himself this campaign.

2. Filip Kostic (Eintracht Frankfurt) - 17 assists
The second Eintracht Frankfurt player is the left-winger, or wing-back, Filip Kostic. Having a contrasting season in its parts, as he was almost dormant for the entire first part of it, while setting the Bundesliga ablaze in 2021. The Serbian got 16 of his 17 assists in the second part of the campaign, with 10 of his assists coming from open play, often from counter-attacks, while five came from set-pieces, and two from making the defenders take him down in penalties.
Kostic was also directly to credit for several own goals Eintracht's opponents suffered, coming off of his crosses. Yet those metrics are not followed now. The 28-year-old played in 30 games, getting an assist every 149 minutes of play.
1. Thomas Muller (Bayern Munich) - 21 assists
While Robert Lewandowski reigned supreme over the goalscorers ranking in Europe, getting the Golden Boot and much of the spotlight, his partner in crime ended up at the roof too in the assist department. Thomas Muller was undeniable this season even making Joachim Low return him to the national team. After 21 assists in 32 games, it would've been a crime not to have him on the biggest stage.
Muller has the best ratio of time on the pitch to assists, getting one every 127 minutes on average. Three were won by having the opponents foul him in the box, 14 came from open play, and four from set pieces. For the majority of them, Robert Lewandowski was the target. With Muller getting 11 goals as well, showing just how well-rounded and still, at the age of 31, underrated he is.