Undeniably egalitarian, one of the most beautiful aspects of football is that it doesn't require for its players to be tall, like volleyball and basketball, for instance. It's open to all. Actually, the world's best player ever Leo Messi is short. Yet height is an interesting aspect of the game and can be utilized quite well. So how did the top 10 tallest players in football history do? What were their impacts on the game, when did they play, for whom, and how many goals did they bring their teams?
Beating the goalkeeper gloves by stretching out the already long neck, actually being the goalkeeper that covers the goal with his wingspan alone, or terrifying the forwards as a towering CB - the tallest players in football history stick out.
Tallest footballers ever
Yet, since no one would be interested in reading about village-tier lanky players, we are counting the players who left at least some mark in the game. Playing in top leagues and/or getting international caps.
We've listed the players by height, duh, with the players of the same height ranked due to their impact on the game of football.
#11 tallest footballer ever - Lovre Kalinic - goalkeeper - 201 cm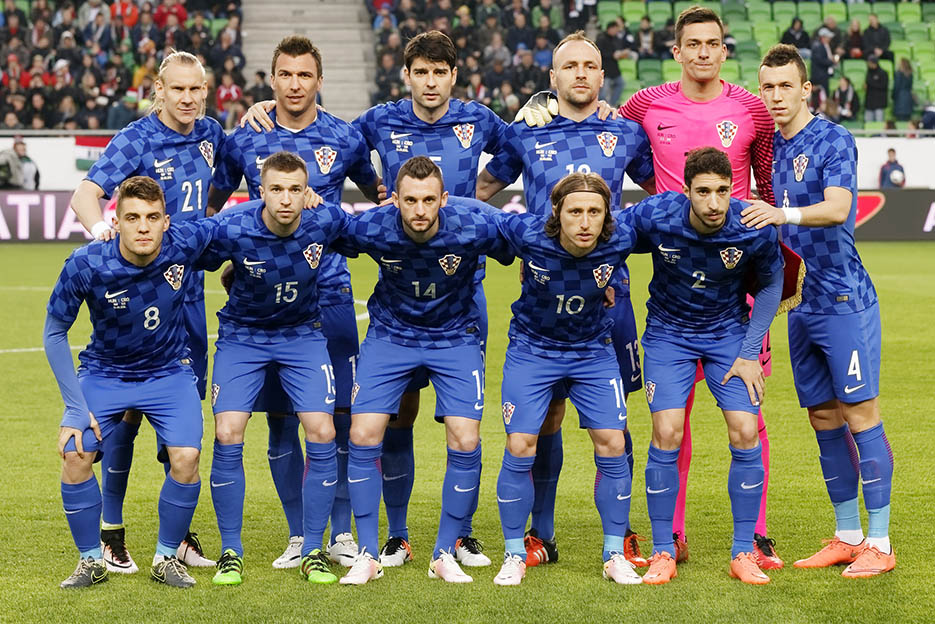 A former Croatia goalkeeper, capped 19 times, made his name with the domestic side Hajduk Split, representing the powerhouse of the country's football for 200 games flat. Keeping 81 clean sheets too. He did ship abroad too, defending the colours of Toulouse and Aston Villa, before playing for Gent in 79 matches. Now back with his Hajduk, the 33-year-old is still going strong.
#10 tallest footballer ever - Fraser Forster - goalkeeper - 201 cm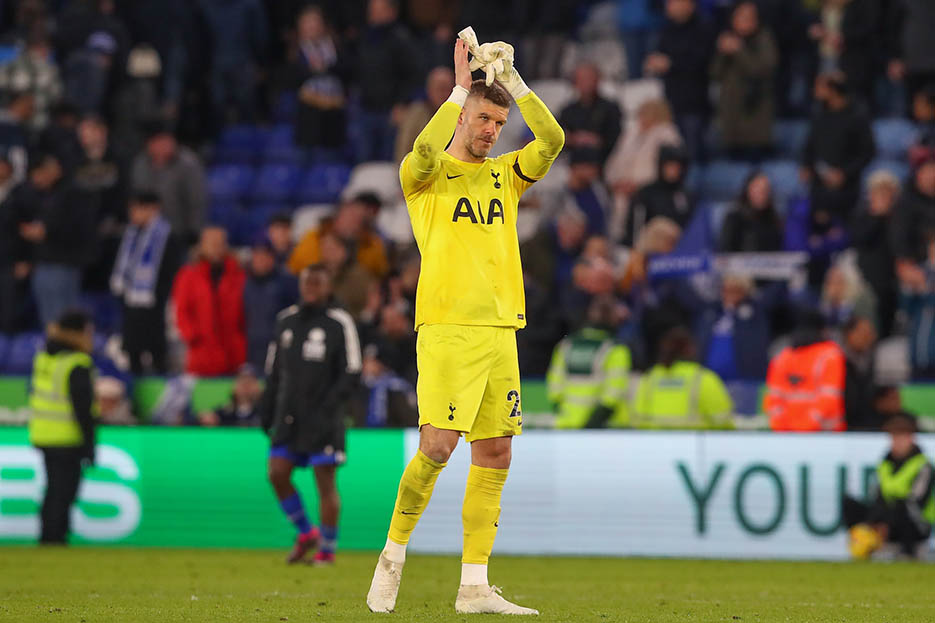 When someone is capped by England six times on the goalie position, then we know the inclusion isn't just down to the meter. Forster played a staggering amount - 236 - games for Celtic, while also being a key player for Southampton (162 games) and Norwich City (42). Now with Tottenham, the 35-year-old keeper is still in the top echelon of football and due to his position and size, he can certainly keep going strong.
#9 tallest footballer ever Peter Crouch - forward - 201 cm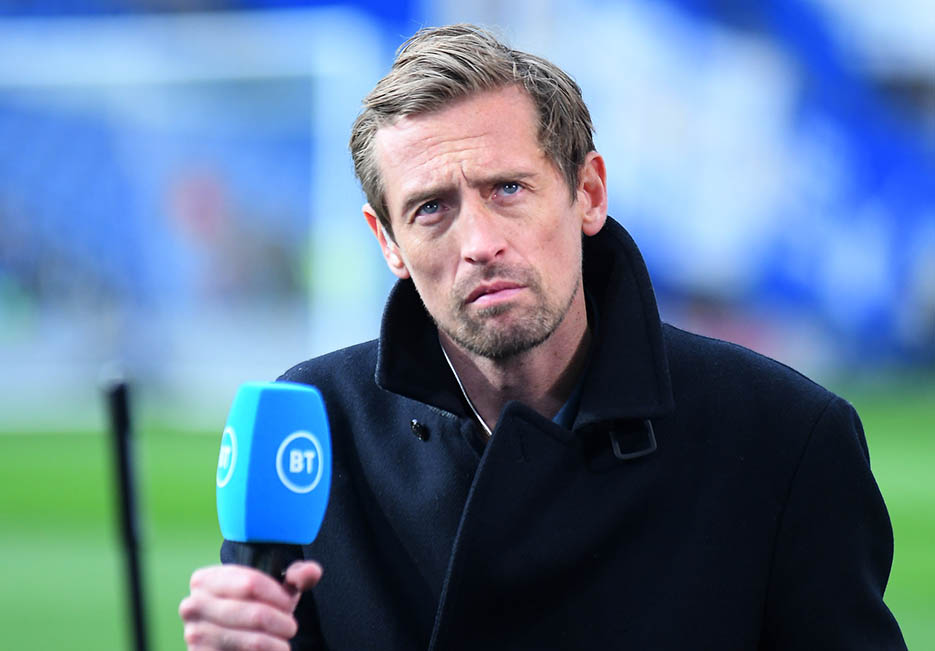 Certainly the most well-known and the most beloved tall player ever. Yet, when he started his career the Englishman faced ridicule over his lankiness. Fast-forward decades and he has 42 England caps with 22 goals to his name! Alongside an FA Cup and Community Shield trophies with Liverpool. In 467 Premier League matches for LFC, Stoke City, Tottenham, Portsmouth, Aston Villa, Southampton, and Burnley, the target man has 106 goals and 68 assists! Despite being labelled a fitness liability due to his height, he managed 719 club games, with 199 goals!
#8 tallest footballer ever - Stefan Maierhofer - forward - 202 cm

By Werner100359 - Own work, CC0, Link
In the rare 202 cms bracket, we have the rare non-Balkan, non-Slavic representative - Stefan Maierhofer. He might not be a household name continentally, yet he did represent his Austria 19 times, scoring one goal. Maierhofer was also an FC Bayern Munich member, although playing only 11 minutes for the first team and spending the most time with the B squad. There's something about the tall players that makes them seemingly quick to move and Maierhofer represented 21 clubs! Mostly Rapid Vienna with 60 games and 38 goals alongside 13 assists. As well as Red Bull Salzburg where in 53 matches he bagged 10 assists and 17 goals.
#7 tallest footballer ever Nikola Zigic - forward - 202 cm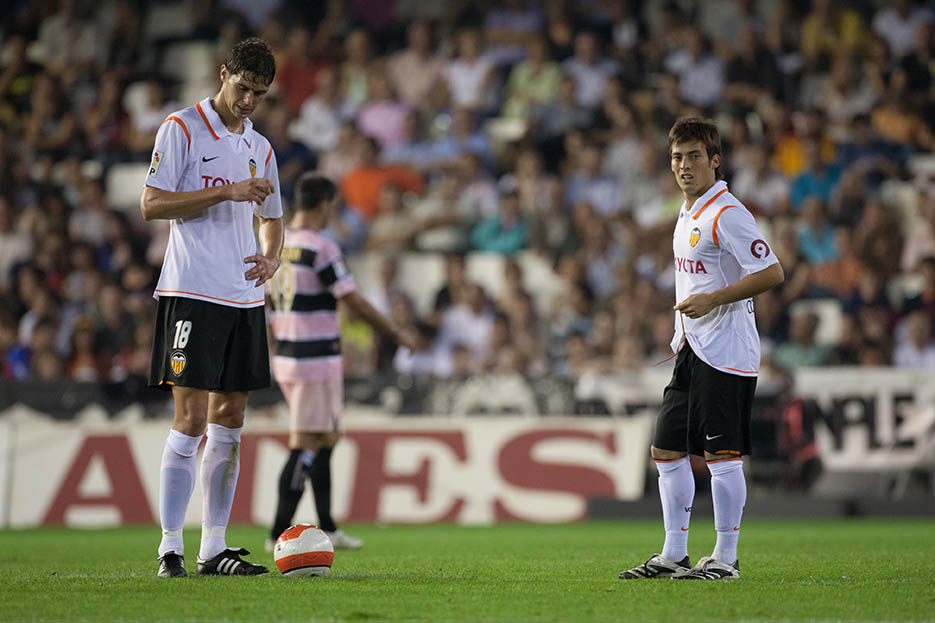 One of the most memorable tall players, Nikola Zigic was a symbol of the Serbian national team for a long-time. For better, for worse. He scored 16 goals in 43 matches for his country, but he shone in the Spanish league the most. After representing Red Star Belgrade. Playing for Racing Santander, he scored 25 goals in 52 matches earning an €14,000,000 move to Valencia. Playing the same number of games there, yet scoring only 17 goals (winning the Cup though), he moved to Birmingham City where he had great income and stayed for 159 games, scoring 36 goals and making 18 assists. Winning one League Cup too.
#6 tallest footballer ever - goalkeeper - Zeljko Kalac - 202 cm

By Camw; - Own work, CC BY-SA 3.0, Link
Another tall man of Croatian origin, yet Zeljko Kalac played for the country of his birth - Australia. Representing the Socceroos in 54 matches. Yet the goalkeeper's crowning achievement was the 56 games played for AC Milan, with whom he was a Champions League winner in 2007. As well as a European Supercup and the Club World Cup champion. Although mostly watching the matches from the bench. He also played for Roda (132) and Perugia (104), the 50-year-old performed in his homeland as well, for Sydney United.
#6 tallest footballer ever - forward - Jan Koller - 202 cm

By David Sedlecký - Own work, CC BY-SA 4.0, Link
A devastating forward for his country, Jan Koller showed the true power of a target man in international football. Where teams don't play as often and have to rely on physicality more often. The Czech scored 55 goals in 91 matches for his country! One of THE tall footballers, Jan Koller has a Bundesliga trophy for bragging, won with Borussia Dortmund in 2002. The now 50-year-old played 184 games for BVB, scoring 78 goals and making 32 assists. He also represented Nuremberg, Sparta Prague, Cannes, Krylya Sovetov, Monaco, Anderlecht, and Lokeren.
#4 tallest footballer ever - Lacina Traore - forward - 203 cm

By ?? - http://www.soccer0100.com/galery/940546/photo/586768, CC BY-SA 3.0, Link
The only non-European (ethnically) on this list is the Ivorian centre-forward who made quite the splash in 2012 earning an €18,000,000 move to the then Russian powerhouse Anzhi. A transfer to ambitious Monaco followed, with a solid return of 11 goals in 35 matches earning him a trip to England and Everton. One of many loans that didn't pan out for the now 33-year-old CF. Even though he didn't reach his hype level, Lacina played in 45 European games, scoring 11 times. While making 13 caps for Ivory Coast too.
#3 tallest footballer ever - Costel Pantilimon - goalkeeper - 203 cm

By Clément Bucco-Lechat - Own work, CC BY-SA 3.0, Link
The nomadic goalkeeper played for nine clubs, but he made his name at Manchester City. Even though he was mostly an unused substitute. Still, he got 29 caps for the Citizens, one in the Champions League even. Playing for Sunderland and Watford in the Premier League too, and for Nottingham Forest in the second tier of English football. Also representing the Spanish side Deportivo La Coruna, notably. The 27-times capped Romanian played the most games for a single club with the domestic Politehnica Timisoara.
#2 tallest footballer ever - Vanja Ivesa - goalkeeper - 205 cm

By Ultraslansi - Own work, CC BY-SA 3.0, Link
Another Croatian on this list, Vanja Ivesa didn't reach the footballing heights of his compatriots, but he did overshadow them when it comes to tallness. With 205 centimetres, he is in a league of his own. As for sporting successes, most of them came in Turkey where he has 176 games in the top tier for Eskisehirspor and Elazigspor. With another 106 first-tier games in his country too, for Istra and Slaven Belupo, the 46-year-old paid his dues to be memorized not just for his frame.
#1 tallest footballer ever - Kristof Van Hout - goalkeeper - 207 cm
Certainly not a name that rings a bell like the #4 and #3 players on this list of tallest footballers, yet Kristof Van Hout reached heights no other soccer player did. With 207 centimetres, and considerable games in the Belgian top tier, the goalkeeper had to be included. The 36-year-old Van Hout also played in seven Europa League matches for Genk. The tallest player on our list represented the Belgian powerhouse Standard Liege, Kortrijk, and KVC Westerlo amongst others, getting 64 Jupiler Pro League matches.