Even though football is often criticized by those who love it for going soft - and summarized by those who don't understand it as a simulation competition - the sport has its edge still. If you want to argue otherwise, don't do it in front of these most fouled players in football. The sheer numbers of the fouls drawn, or fouls suffered better said, would make any doctor squirm.
It's actually impressive that all of these players have played enough to be well-known as much as they are. Numbers next to the most fouled players in football rankings should possibly give you a better understanding and appreciation of the physical strain these athletes put themselves through.
It's actually impressive that all of these players have played enough to be well-known as much as they are. Numbers next to the most fouled players in football rankings should possibly give you a better understanding and appreciation of the physical strain these athletes put themselves through.
#50 Isco - 267 fouls suffered
#49 Federico Chiesa - 269 fouls suffered
#48 Ludovic Blas - 284 fouls suffered
#47 Jude Bellingham - 290 fouls suffered
#46 Alexis Sanchez - 296 fouls suffered
#45 Cristiano Ronaldo - 297 fouls suffered
#44 Robert Lewandowski - 298 fouls suffered
#43 Joselu - 303 fouls suffered
#42 Enes Unal - 312 fouls suffered
#41 Lucas Paqueta - 313 fouls suffered
#40 Isaac Succes - 319 fouls suffered
#39 Toni Kroos - 327 fouls suffered
#38 Munir El Haddadi - 328 fouls suffered
#37 Allan Saint-Maximin - 329 fouls suffered
#36 Nicolas Gonzalez - 334 fouls suffered
#35 Goncalo Guedes - 342 fouls suffered
#34 Lucas Ocampos - 344 fouls suffered
#33 Alvaro Morata - 350 fouls suffered
#32 Harry Kane - 351 fouls suffered
#31 Vinicius Jr - 352 fouls suffered
#30 Antoine Griezmann - 355 fouls suffered
#29 Jonas Hector - 357 fouls suffered
#28 Sergej Milinkovic Savic - 357 fouls suffered
#27 Duvan Zapata - 366 fouls suffered
#26 Sadio Mane - 374 fouls suffered
#25 Adama Traore - 383 fouls suffered
#24 Casemiro - 384 fouls suffered
#23 Bruno Fernandes - 386 fouls suffered
#22 Mattia Zaccagni - 392 fouls suffered
#21 Teji Savanier - 395 fouls suffered (placed lower because he played in a second tier league at times)
#20 Eden Hazard - 395 fouls suffered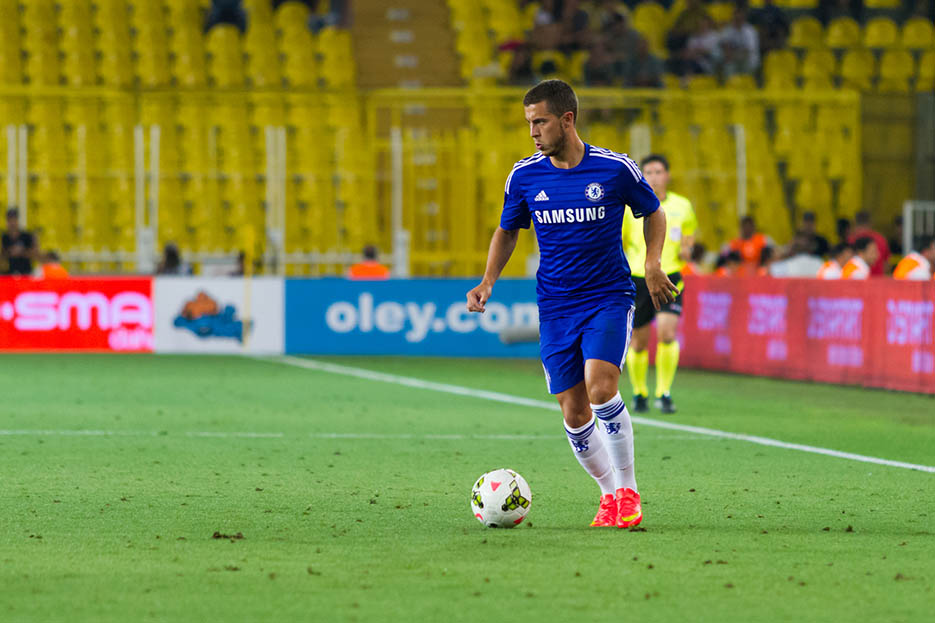 Even though he spent the majority of his four seasons with Real Madrid in the infirmary, Eden Hazard cracks the top of the list of most fouled players. Many believe that's exactly the reason why the Belgian stopped being a world-class footballer - the damage sustained taking its toll. Considering he was getting fouled for more than 100 times a season at Chelsea, it's not a far-fetched belief.
#19 John McGinn - 398 fouls suffered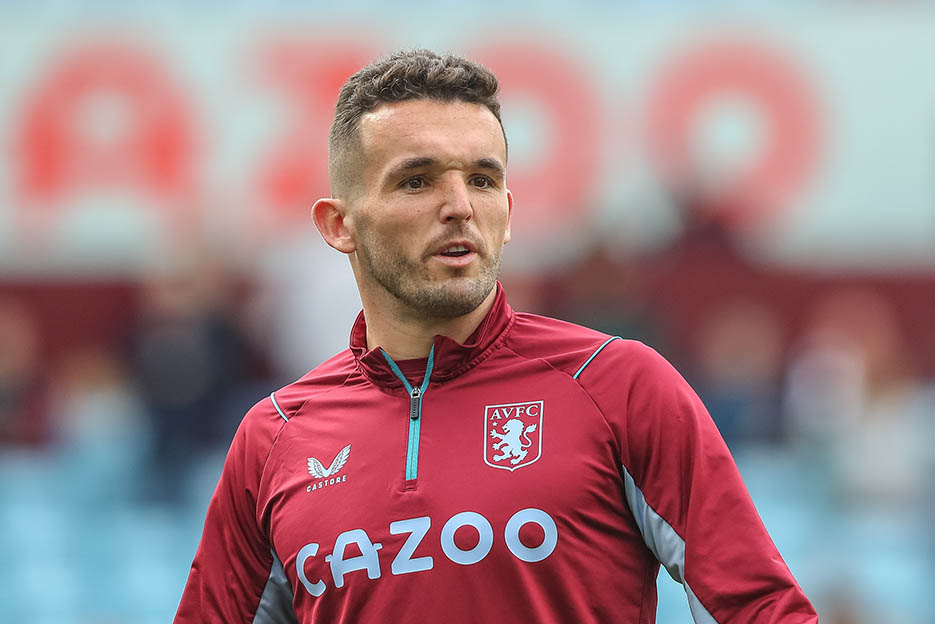 Perhaps the most surprsing inclusion at the top of the list of most fouled players. Yet John McGinn has paid his dues for being a part of the most eminent victims club in sports. Most notably by taking on 107 illegal challenges in a single Championship season, which is tough even on goalkeepers. Aston Villa's midfielder is just entering his prime so he could climb on the ladder. Painfully.
#18 Lautaro Martinez - 406 fouls suffered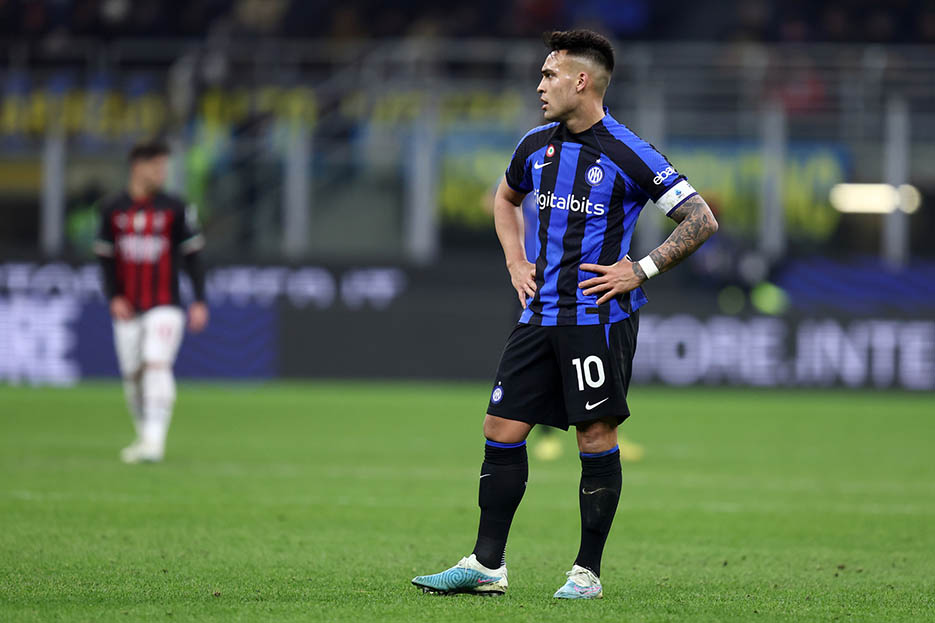 Starting a little row of Serie A players who frustrate their league opponents enough for the referees to stop the game. A lot. Lautaro Martinez is often found in close up shots of cameras while gesticulating to the referee that the foul in question warrants a yellow card. Although Inter's star faced similar treatment in his home country with Racing.
#17 Juan Cuadrado - 412 fouls suffered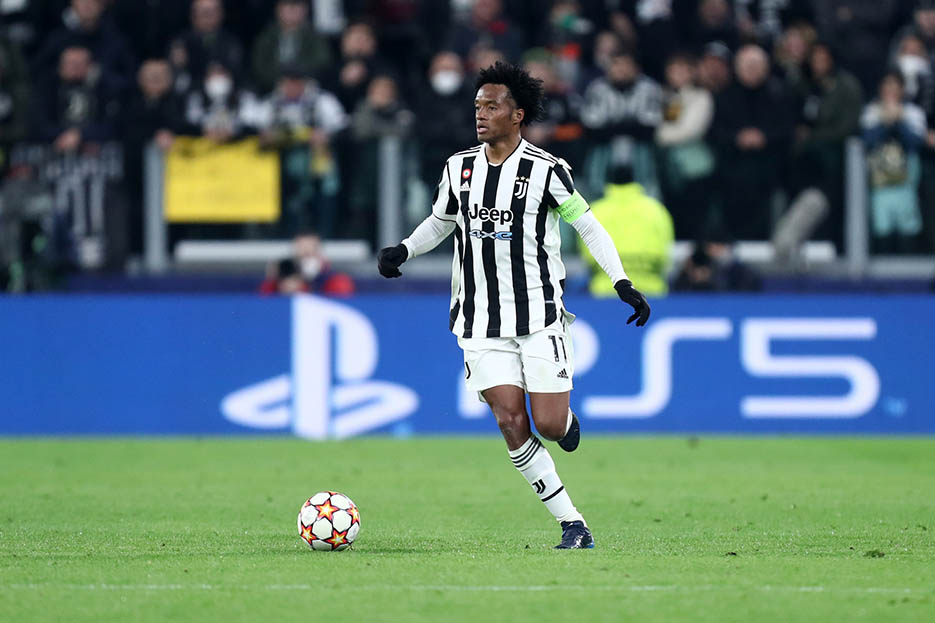 If you were to pick one player in Serie A that likes to beat his guardian, it would be Juan Cuadrado. Juventus' player has changed positions over the year, being a winger initially, to be placed as a wing-back and a right-back as well. All over the right side his opponents deal with his speed and piercing by grabbing the little piece of shirt they can forcing the referee to get involved with a whistle.
#16 Theo Hernandez - 420 fouls suffered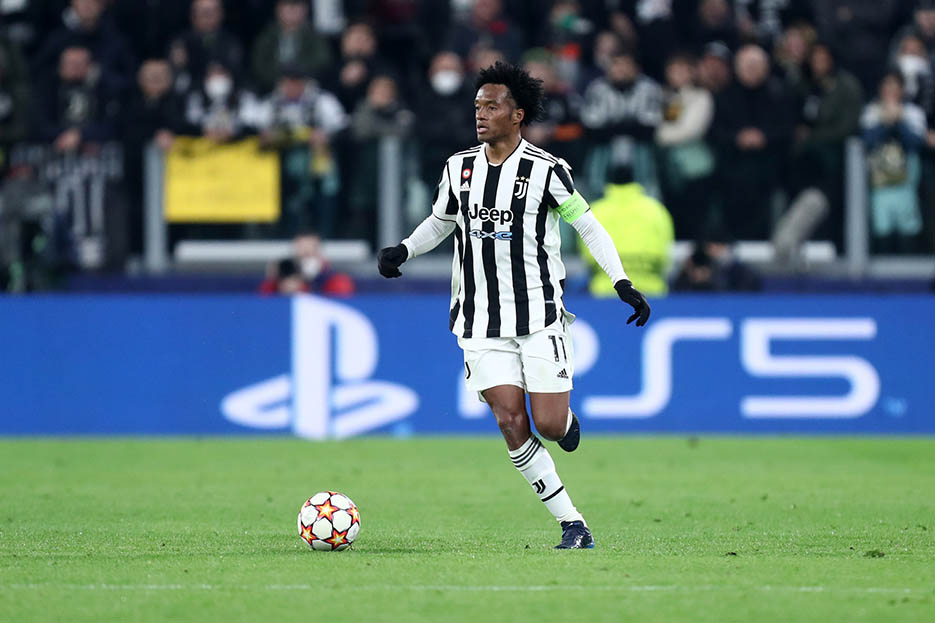 Often resembling an NFL running back with the ball carries that both stay on the sideline and enter the middle of the pitch, Theo Hernandez is a freight train. As such, he can often be stopped only by breaching the laws of the game and risking yellow cards. The Frenchman is one of the youngest men on the top of this list as he is only 25 years old. Due to his physical capability, he could further improve his standing, which is already impressive enough for a defender.
#15 Joao Pedro - 426 fouls suffered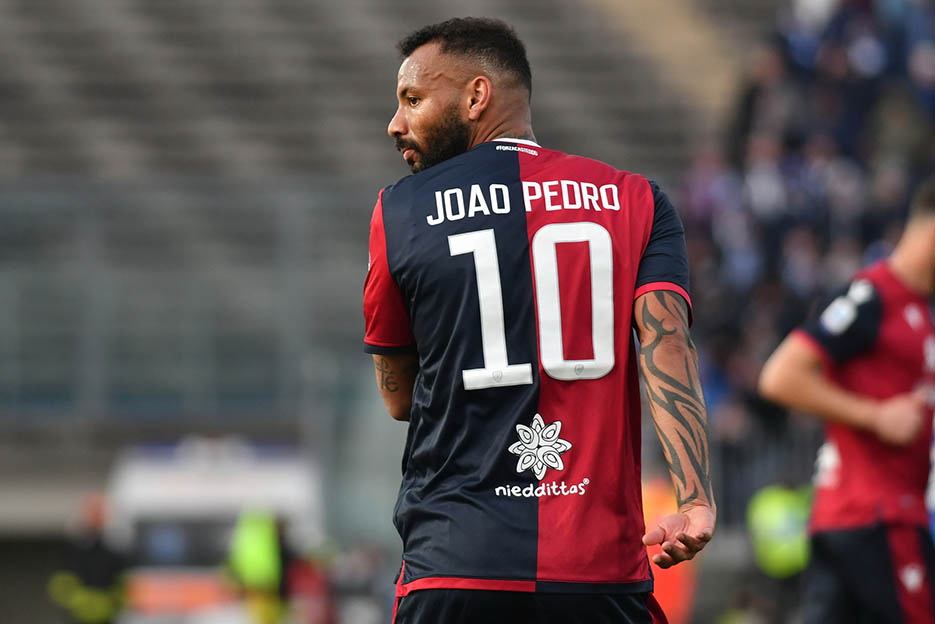 Cagliari's star is one of the least recognizable names at the top of this list, yet his playing style is proven as hard to deal with. Hence, the attacking player of a team that often doesn't have the chance to do the attacking has went on and even faced 98 fouls per season.
#14 Sergio Busquets 431 fouls suffered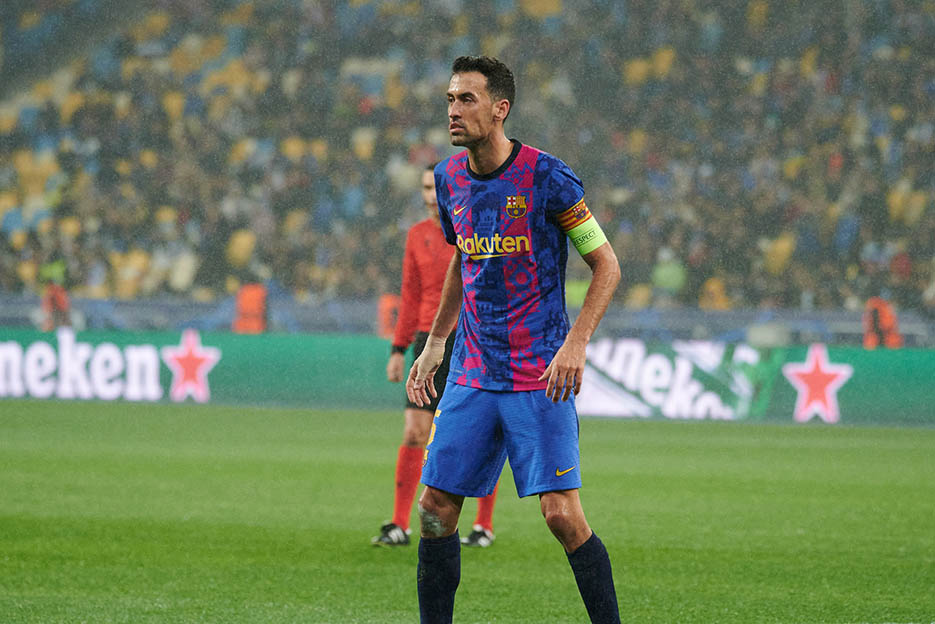 Mostly, this list is filled with tricky smaller players who tornment with speed and dribbles, as well as big and powerful strikers who often require two judokas to guard. Yet Sergio Busquets found himself as one of the most fouled players due to his longevity and importance to every single Barcelona game.
#13 Domenico Berardi - 444 fouls suffered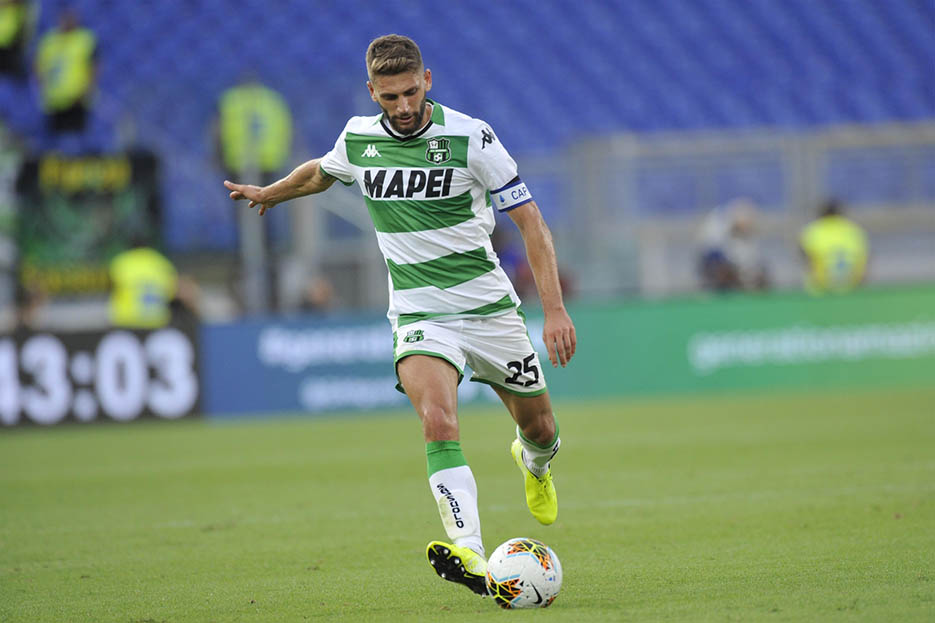 Sassuolo's key man has been running the team for years now and the opponents' managers know who they have to stop. The method for it is planned obstruction and in other times it's the only possible resort. The tricky and versatile Italian isn't the fastest, yet he is still an enigma for Serie A defenders.
#12 Jordan Ayew - 460 fouls suffered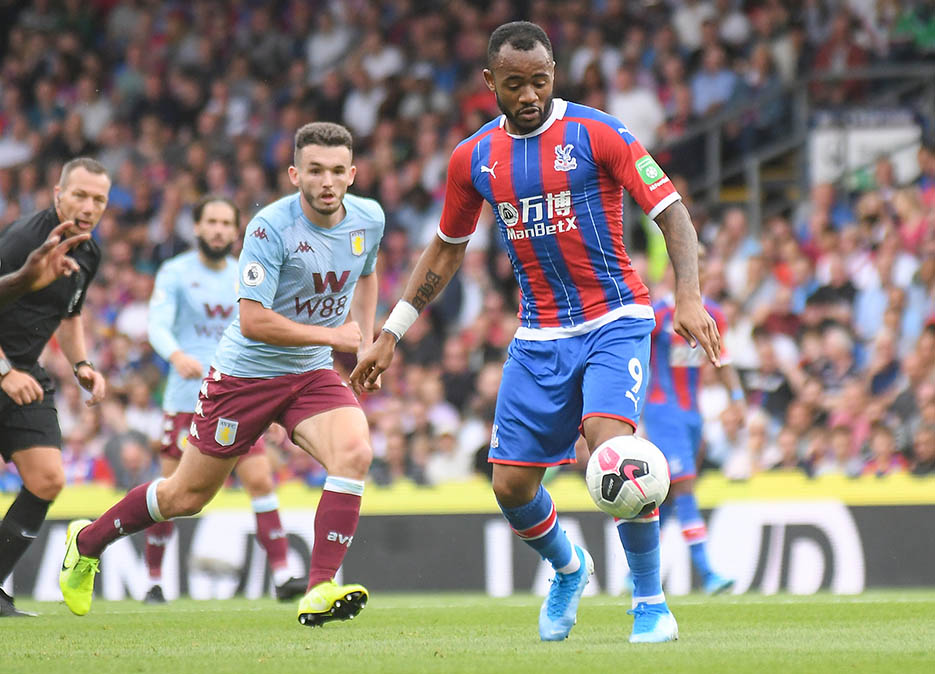 Perhaps underrated by the common football fan considering how Jordan Ayew has managed to stay relevant in the Premier League for ears. Playing for Crystal Palace and Swansea, the Ghanian has been fouled on a rate that saw him top the league rankings more than once. Resulting in a high placement overall.
#11 Iker Munian - 495 fouls suffered
The small winger - even for Spanish standards - was to be expected on this list of most fouled players by anyone who has seen him play. Munian likes to beat his man and during his tenure in La Liga he has certainly picked up a debt or two from the defenders. Athletic's winger became a veteran under the blows and now has 536 games for the side he captains now.
#10 Maximilian Arnold - 501 fouls suffered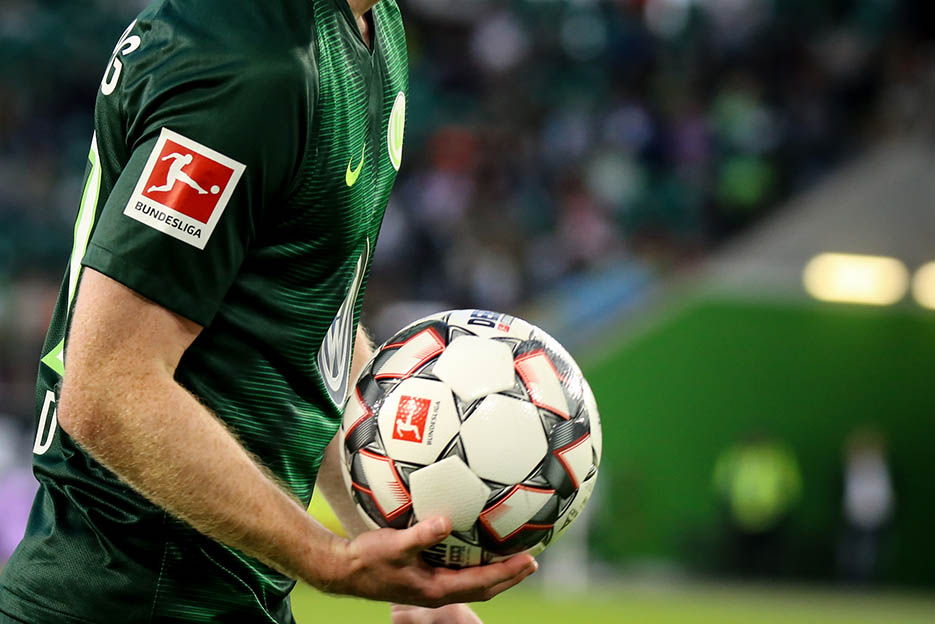 Maybe not the household name across Europe like some of the men following him, yet Maximilian Arnold earned his top in the very top of the list of most fouled footballers. The Wolfsburg man hasn't been fouled more then 88 times in a season, yet he has seven seasons in which he suffered over 57 fouls.
#9 James Maddison - 514 fouls suffered
One of the two crafty Englishman at the top of this list of most fouled players in modern football. While both still have the bulk of their career to go. The most the long-time Leicester City player has suffered was with Norwich City, in the Championship, as his opponents stopped him 146 with ref's involvement.
#8 Leo Messi - 526 fouls suffered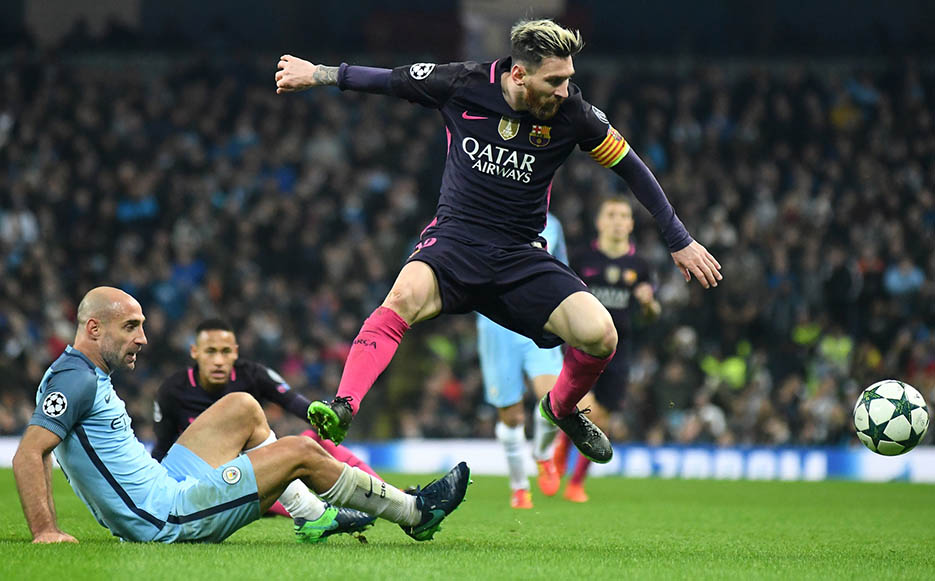 Finally, the man many expected to see at the very top of this list of most fouled players. Yet Leo Messi keeps on going even when kicked from all sides, defenders sometimes turn into cones seemingly. Those cones get sick of it from time to time and had to stop the greatest of all time the only way it is possible, by kicking him, tripping him, or stretching his shirt that they will ask for after the match is over.
#7 Rodrigo De Paul - 550 fouls suffered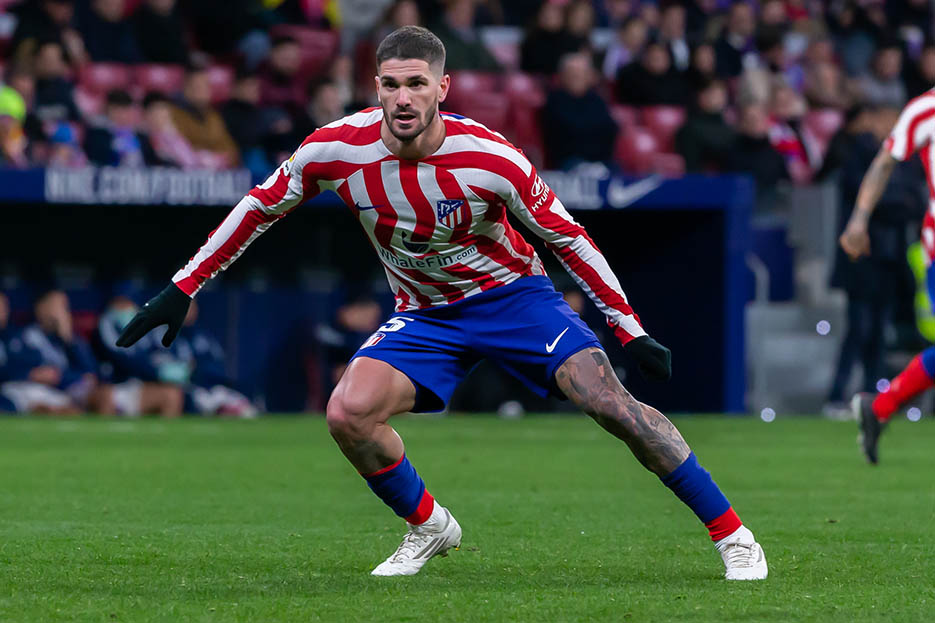 Known for carrying the ball through the middle, the combative Rodrigo De Paul is an expected sight on the list of most fouled players. Sometimes for vendetta reasons, sometimes because the dynamo is hard to stop otherwise, yet the Argentinian endured quite the beating at Udinese, Atletico Madrid, and in his home country. The worst was his campaign before the switch to Spain, where Serie A colleagues stopped him illegally 125 times.
#6 Nabil Fekir - 565 fouls suffered
A crafty technical player that likes to beat his man and causes jeers from the crowd. It's no wonder Nabil Fekir is often targeted. Playing in France and Spain both, Fekir got a worse beating at Betis than at Lyon - 113 to 105 for the toughest seasons at both clubs. Considering his big-money move to Liverpool back in 2018 failed due to not being cleared by the doctors, LFC fans might want to ask a few questions to their medical staff.
#5 Dani Parejo - 575 fouls suffered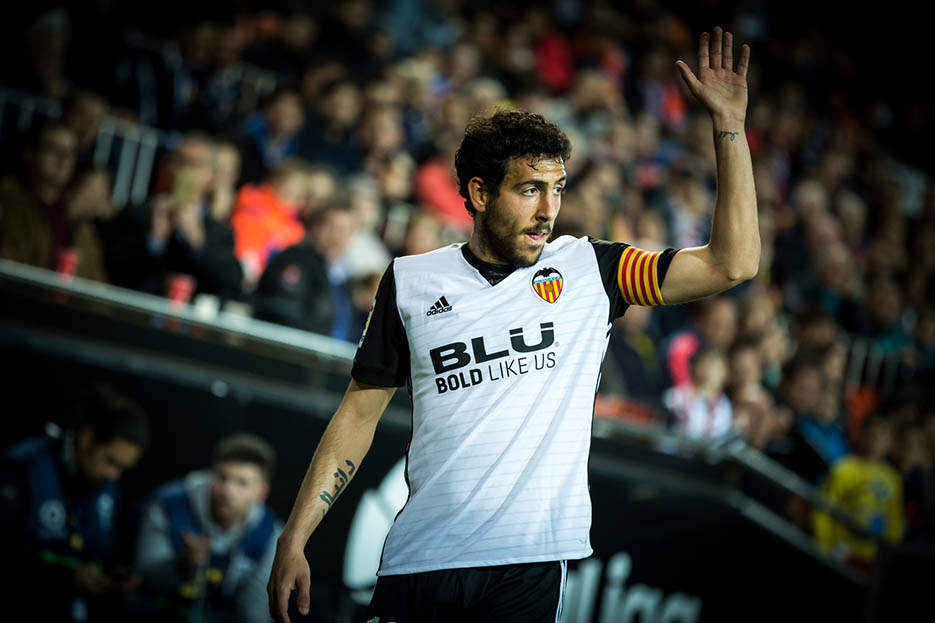 Not the person that most would pick out for this list on their first or second try, yet Dani Parejo has been instrumental for both Valencia and Villarreal over the years. The central midfielder has the ball a lot and is such a target for the opponents. Due to his technical and tactical provess, breaking the rules of the game is often the only possible path to stop him.
#4 Jack Grealish - 650 fouls suffered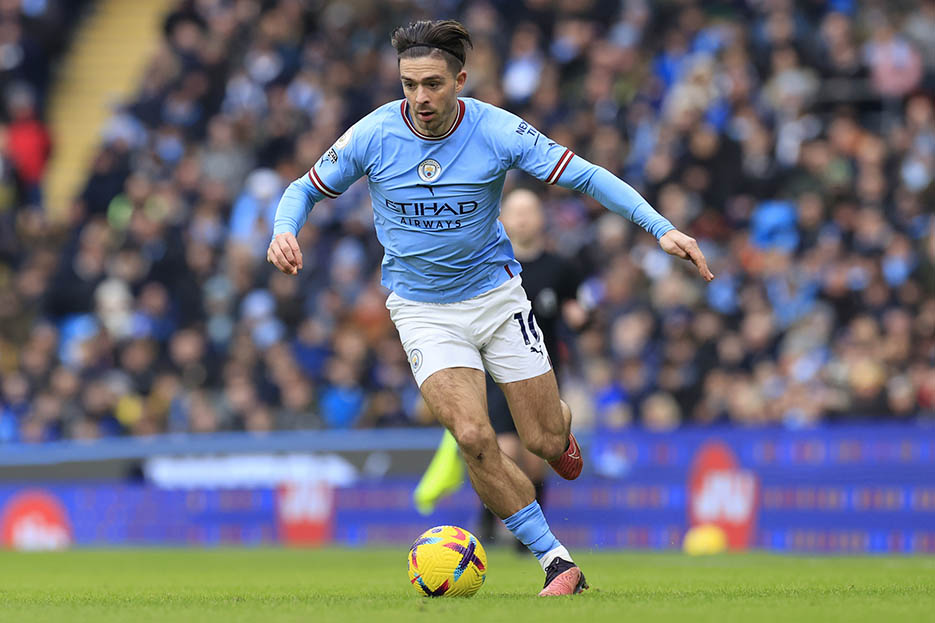 A usual suspect if ever there was one. If we ranked which player gets fouled the most with opponents enjoying it the most, Jack Grealish would probably top the list. The crafty Englishman has suffered the record 2019/2020 PL season in which he had 167 fouls committed on him. Added with the 149 probably-more-violent Championship fouls the year prior, Jack is doing quite well considering.
#3 Andrea Belotti - 657 fouls suffered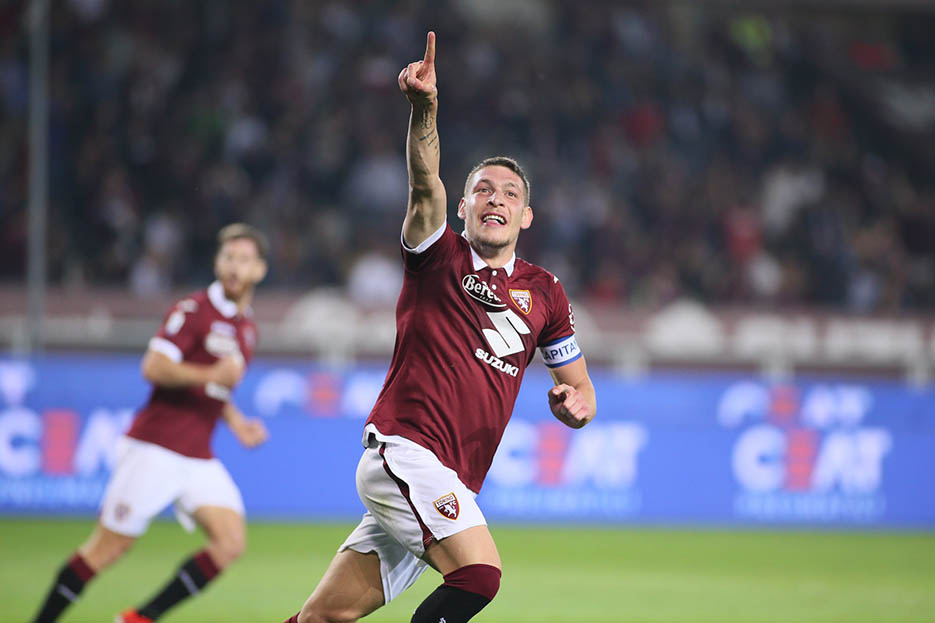 When you're a tank of a target man, it's not surprising that you'll get fouled a lot. Still, Andrea Belotti being this high on the list of most fouled players is surprising. While he isn't a winger tricksters who suffered the most kicks into his shins, he was probably dragged to the ground and pulled the most. Such is the plight of robust forwards in Serie A. In one season for Torino, Belotti suffered 135 fouls alone and in four seasons he had more than 100 fouls committed on him.
#2 Neymar - 682 fouls suffered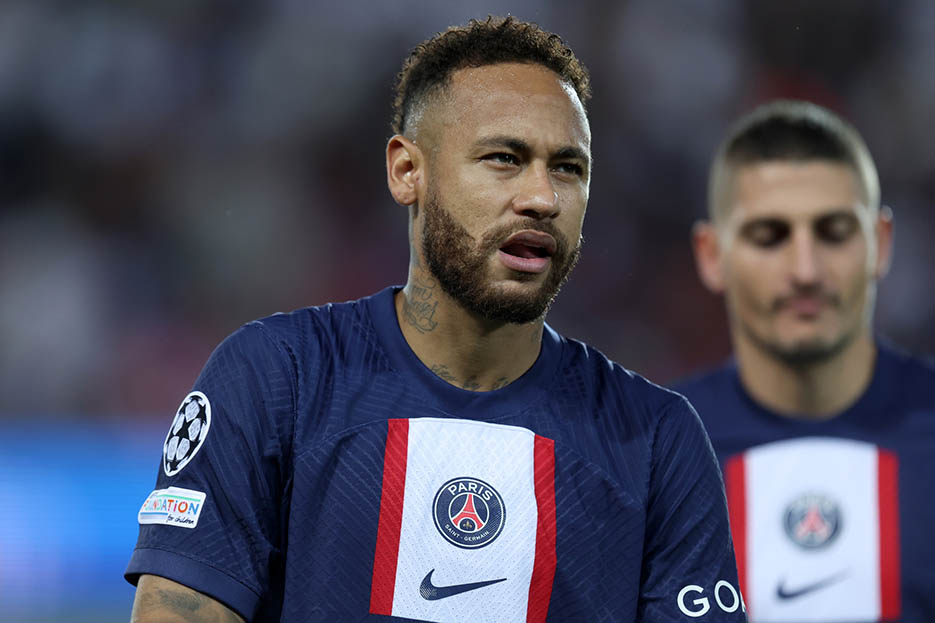 Perhaps the man everyone expected to be at the top of this list of most fouled players. Yet the issue is that Neymar missed nearly half of the matches he could've played for Paris Saint-Germain. Some of them due to his own non-sporting manipulations, but many because of the blows he suffered on the pitch. Interestingly, Neymar has drawn the most fouls playing for Barcelona in La Liga, in one season 130, and the following 126. While the worst tally at PSG stands at 104.
#1 Wilfried Zaha - 685 fouls suffered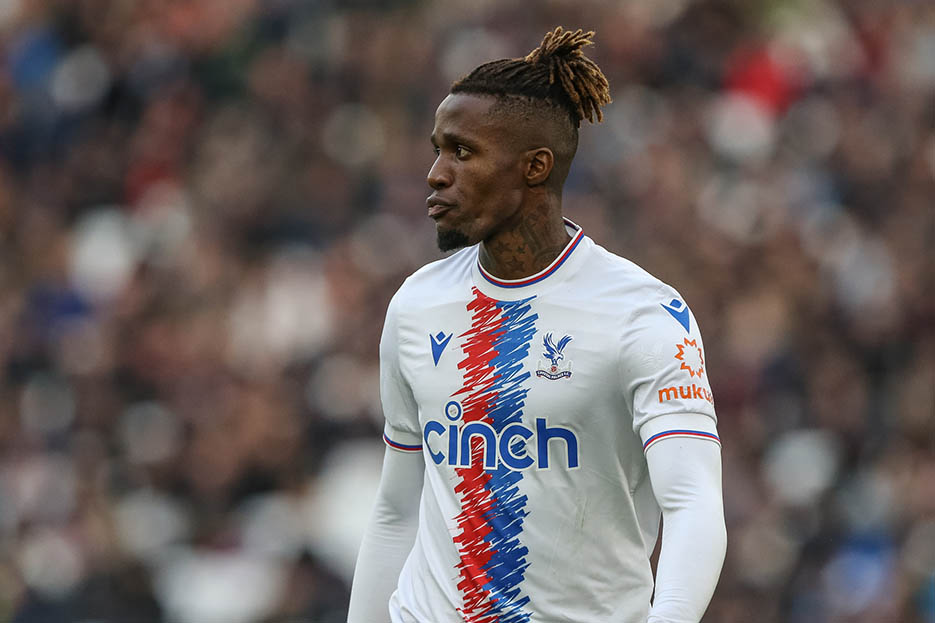 No person has been fouled more than Crystal Palace's long-time winger who is now with Galatasaray. Zaha suffered 120 fouls in one season of Premier League football twice! In the 2016/2017 and 2019/2020 seasons! He got fouled more than 100 times in four seasons for the London side. It's an absolute wonder and a testament to his toughness, that Zaha got to 458 games for Palace.