Mind games, getting into the opponents' heads, cat-like reflexes, great memory, and reading the face of the shooter - all of this and more is necessary to save a penalty kick. No one in football has done it more than these 11 best goalkeepers with most penalty saves.
Truth be told, it is a record that favours the old. It's a marathon. The more you played, the more penalties you faced. Of the 11 top penalty kick savers with great records, only one is on the right side of 30. Being quite young too, with a hint of taking the eternal spot for himself.
Goalkeepers With the Most Penalty Saves
Diego Alves, who played for Valencia, would be ranked high on this list with 28 saves, yet he hasn't played a game in the 2022/2023 season.
To put the man who made it onto the elite list, it's worth mentioning that Manchester City's Ederson, a top keeper, only has seven penalty saves, despite facing 55 of them. The most expensive goalkeeper of all time, Kepa Arrizabalaga, has only seven as well.
While honourable mentions go to Koen Casteels, Keylor Navas with 18 penalty saves, and Bernd Leno too who has 17.
Fernando Muslera has 19 penalty saves as well, yet he has done most of them in Turkey. Kasper Schmeichel has a whopping 28 penalty saves, yet half of them were with Leicester in the Championship or lower tiers. With all due respect, the others on this list managed their saves predominantly on higher stages.
#11 Hugo Lloris (Tottenham) - 19 saves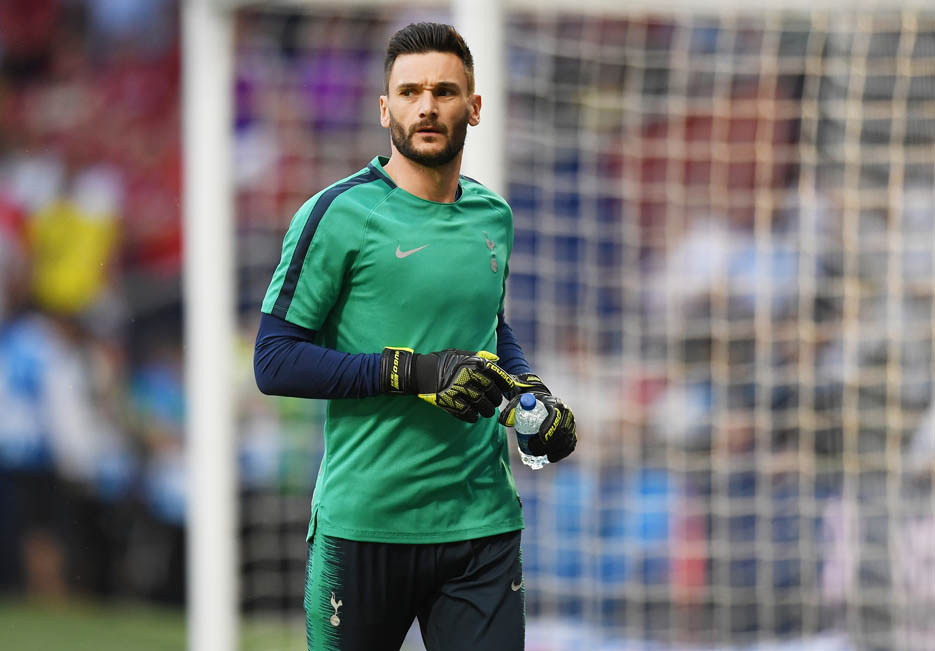 A three-way tie for the last spot on the list so we had to include all three names, and Hugo Lloris starts it off as he has the worst penalty kick save percentage of the three. Actually, no one on this list faced more penalties than Tottenham's captain - 95. So a save ratio of 16.6%! Which is by far the lowest among his peers. Simply, the 36-year-old Lloris isn't the best at stopping penalties, but he had the most tries.
#10 Simon Mignolet (Club Brugge) - 19 saves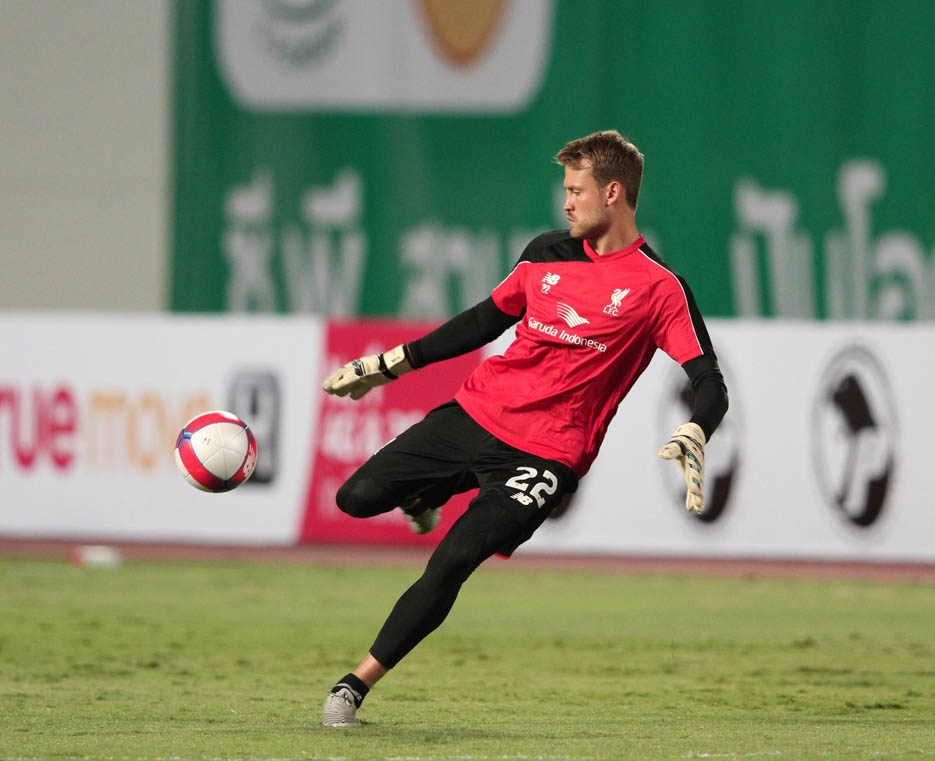 Perhaps the biggest surprise inclusion on this list of best goalkeepers with the most penalty saves. Simon Mignolet's reputation didn't fall as much as his successor at Liverpool - Lorius Karius, but it did crash. Yet Simon has saved 27.1% of the penalties he tried, and even though some of them came in the Belgian league, it's a massive feat for the 35-year-old.
#9 Gianluigi Donnarumma (PSG) - 19 saves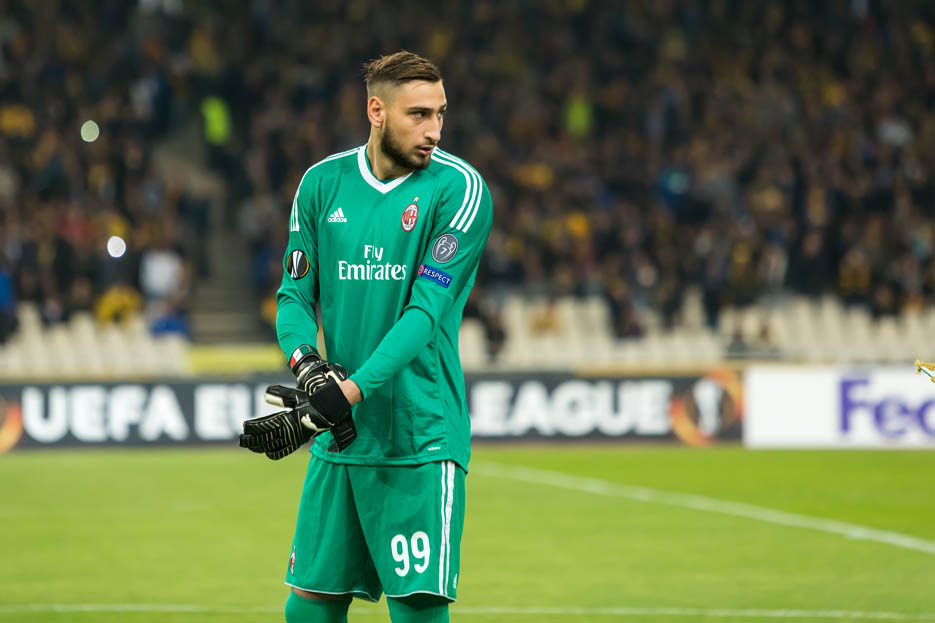 Only one man on this list of the best goalkeepers with most penalty saves that has yet to find a grey hair on his body. Gianluigi Donnarumma is impressive with 19 penalty saves at the age of 24! His save ratio of 33.9% having faced 56 spot kicks adds another layer to it. There is a reason why the 196 cms tall keeper is the biggest goalkeeping prospect in the last 15 years.
#8 Rui Patricio (Roma) - 20 saves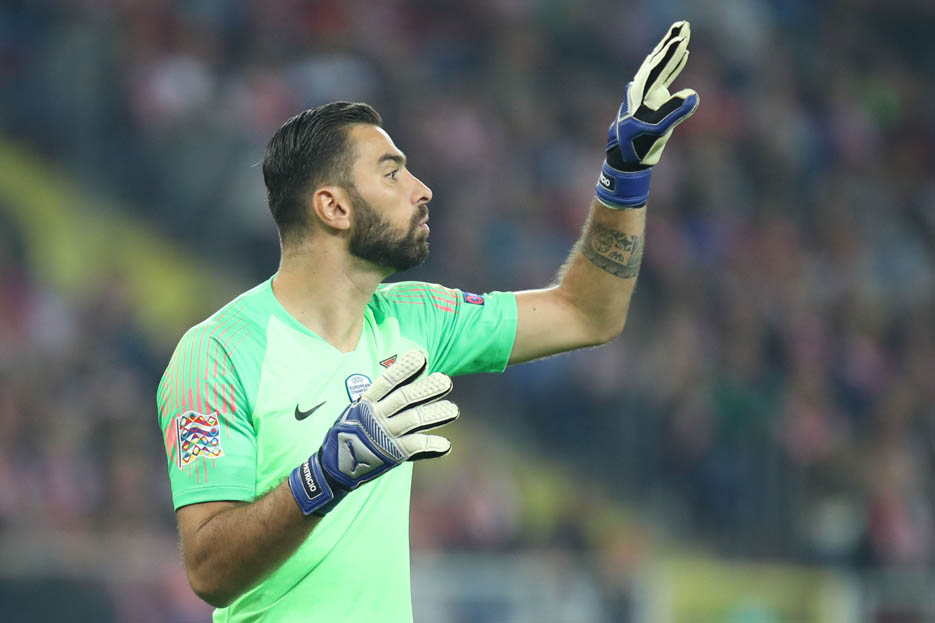 The 35-year-old Roma goalkeeper has collected most of his feathers in the Portuguese Primeira league, yet he took down shooters in the Premier League, Serie A, and the Champions League. With 94 penalty shots faced, a save ratio of 21.2%, or one in every five attempts, is a stat to be proud of.
#7 Jan Oblak (Atletico Madrid) - 20 saves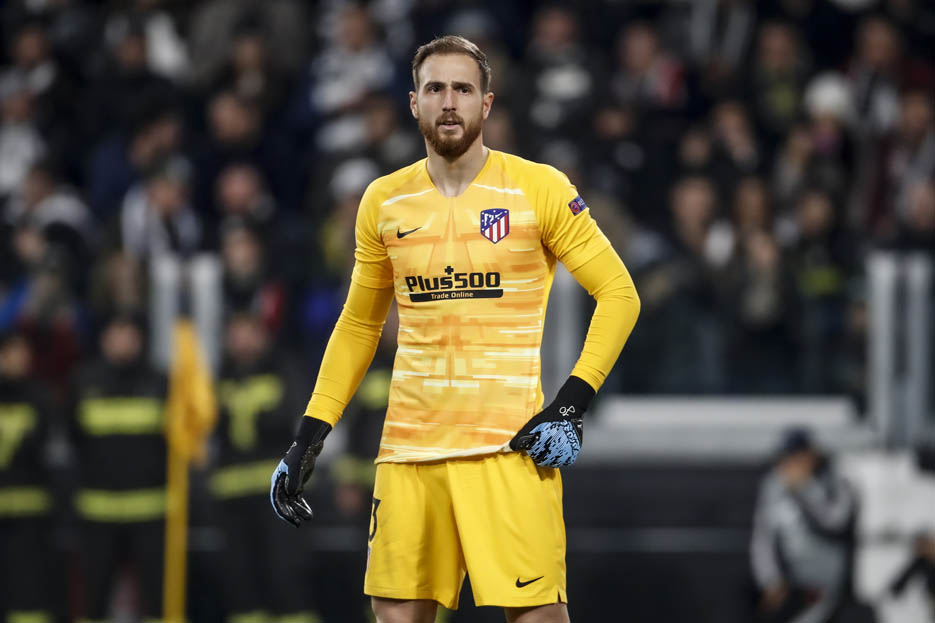 A mainstay in the conversation for the best goalkeepers of the world for several years now, Jan Oblak has excelled in the one on one duel of penalty kicks as well. Facing 67 penalties in his career, the 30-year-old Atletico Madrid and Slovenia keeper saved the goal on 29.8% of chances. Defending one against his club teammate and friend Stefan Savic as well.
#6 Kevin Trapp (Eintracht Frankfurt) - 21 saves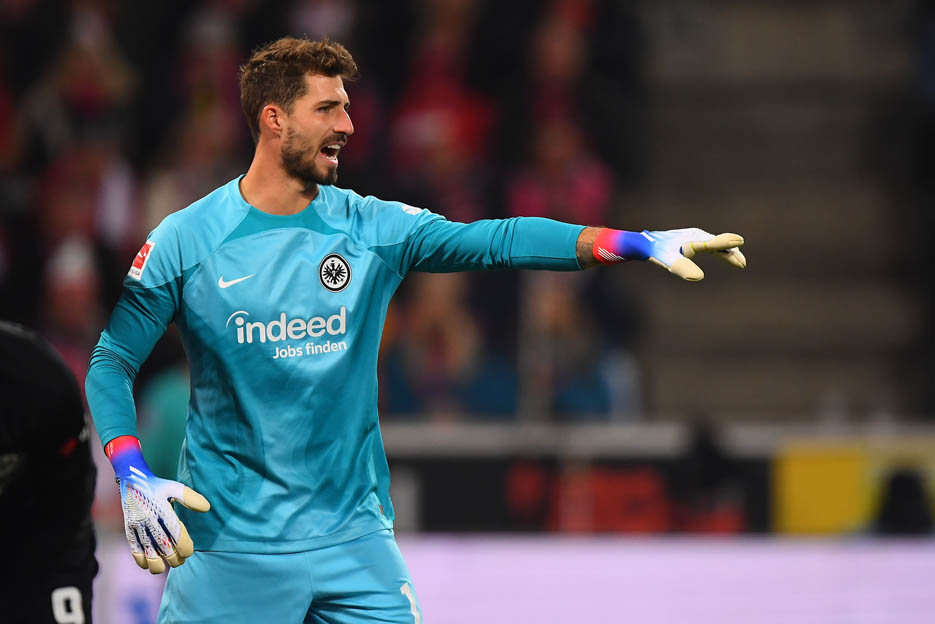 A better tally than his predecessor on this list of best keepers for saving penalties, and also a better ratio. Kevin Trapp saved 21 penalties for PSG, Eintracht Frankfurt, Germany, and Kaiserslautern, while letting 47 past him. For a solid ratio equalling at 30.8% penalties saved. The 32-year-old German is still young for his position and could climb up the ranks in the future.
#5 Manuel Neuer (Bayern Munich) - 22 saves

Autor Granada - Vlastito djelo postavljača, CC BY-SA 4.0, Poveznica
THE standard for goalkeeping over the past 20 years, so how could Manuel Neuer not make an appearance on this list? Sure, Bayern Munich rarely got the opponents to even come close to Neuer, yet the imposing German faced 76 penalty kicks, saving 28.9% of them! Most of them for Bayern and Schalke, but some for his national team as well.
#4 Yann Sommer (Bayern Munich) - 25 saves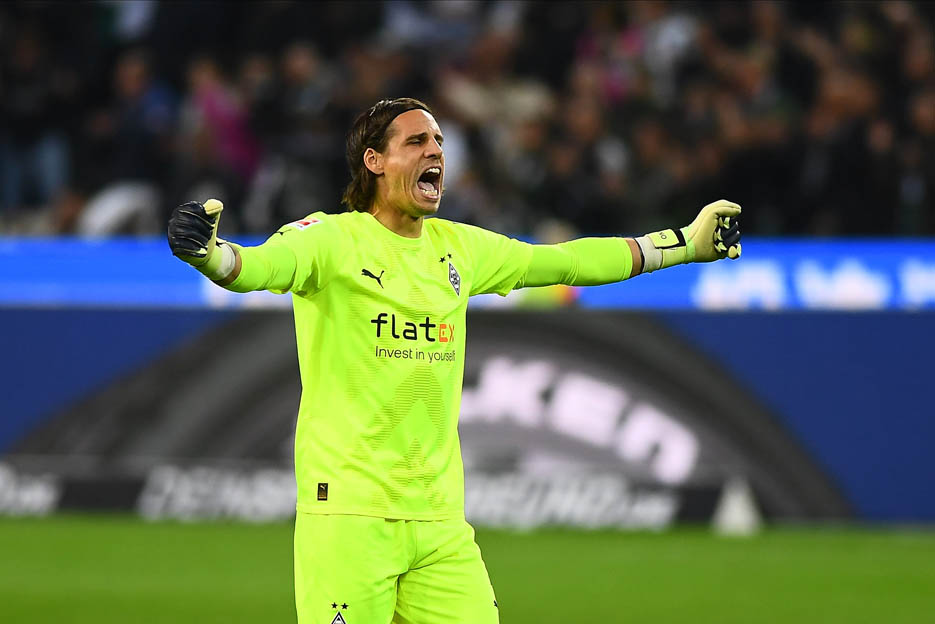 Back-to-back keepers who are playing for the same club. Manuel Neuer is certainly the better of the two, yet Yann Sommer takes the bragging rights whenever the Bavarians GK team practices penalties. At 34, he is three years less experienced than his more famed clubmate but has more penalties saved. Sommer faced 102 penalties, stopping 24.5% of them. All while being the shortest goalkeeper on this list of top penalty kick savers, tall 183 centimetres. Showing that the lankiness isn't the key factor.
#3 Andrea Consigli (Sassuolo) - 25 saves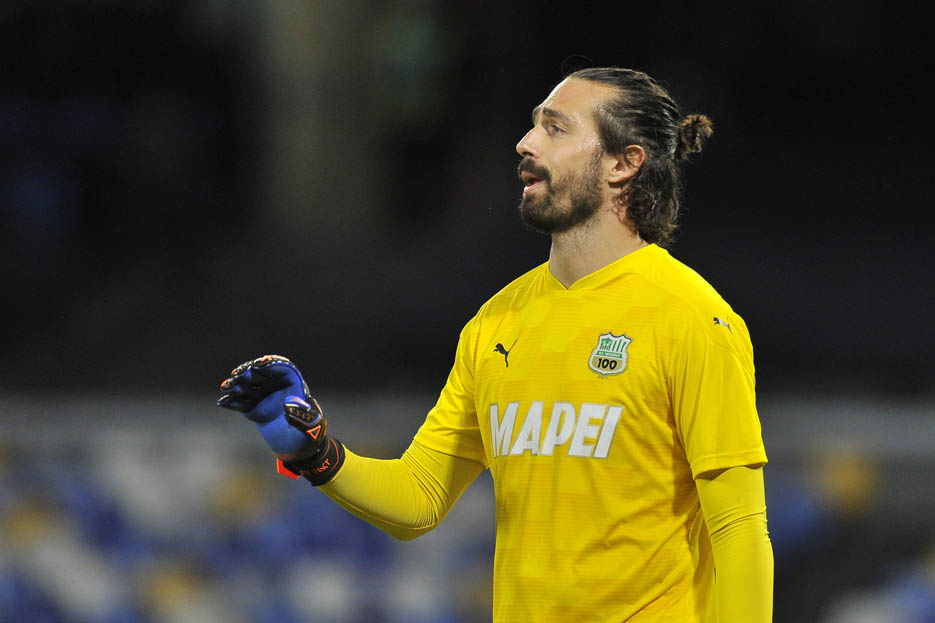 Probably the least well-known of the top goalkeepers you want guarding your goal at penalties. Andrea Consigli was never capped for Italy in his 36 years, yet he consistently defended his space from the spot kick for Atalanta and now Sassuolo. Facing 90 attempts, he stopped 27.7% of them!
#2 Wojciech Szczesny (Juventus) 26 saves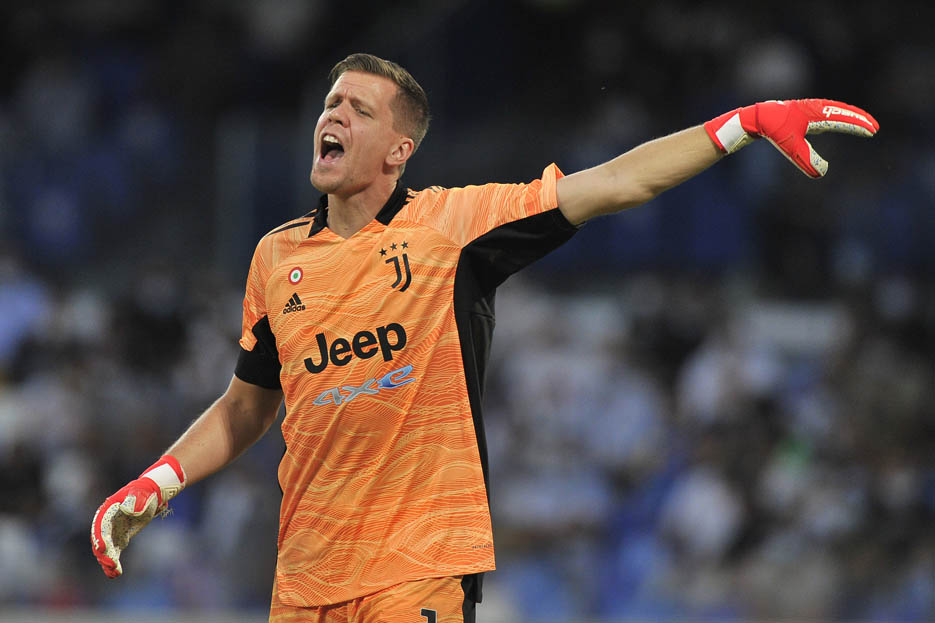 Often overlooked in the debates for the best goalkeepers of the world, even in top 10 discussions, but the long career of Wojciech Szczesny saw him face 91 penalties and stop 26 of them. That is a great ratio of 28.5% for the Polish keeper that defended the goal of Roma, Arsenal, Poland, and Brentford in his career.
#1 Samir Handanovic (Inter) - 43 saves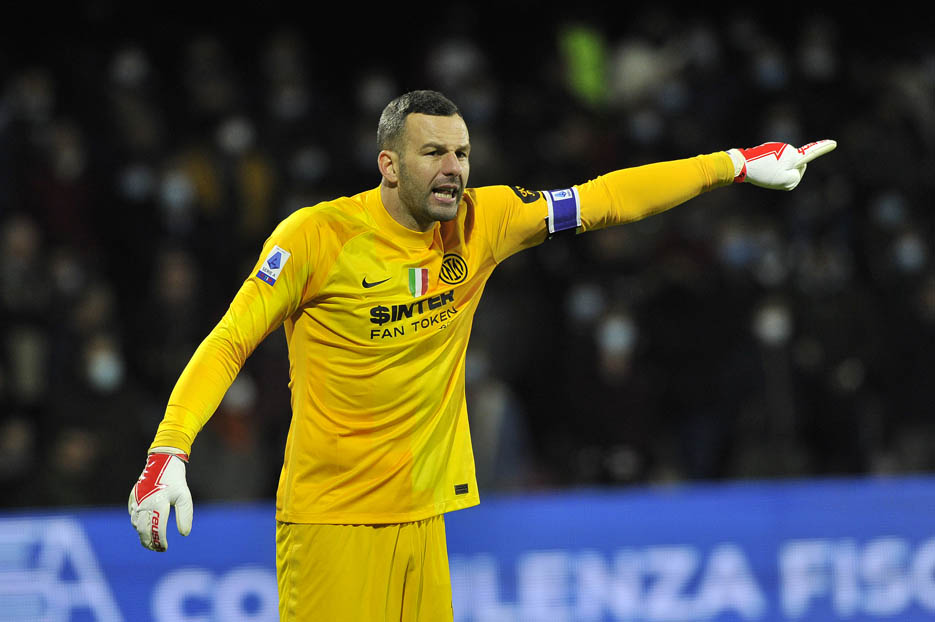 A massive, staggering difference from the second-best penalty-saving goalkeeper! Samir Handanovic truly can call himself the best penalty-stopper in the world! Not only did he save 43 penalties, but he did it with the best ratio of all the goalkeepers on this list of top penalty kick savers! Facing 125, he let 82 past him for a ratio of 34.4%! Inter, Udinese, Slovenia, and Rimini put faith in his hands and saw it pan out. One of two Slovenians on this list of top penalty savers, which is a rare bragging right for the small country.