Contract expiry and outgoing transfers aren't the only way footballers and clubs part ways. There are far more interesting cases when legal teams behind top European sides had to get their work in. Football players sacked by their clubs are few and far between, yet they are quite memorable due to mostly different causes for each of them.
Take a look back to the times lawyers had to get involved and break up contracts between clubs and the players they've employed.
Dani Osvaldo (Southampton)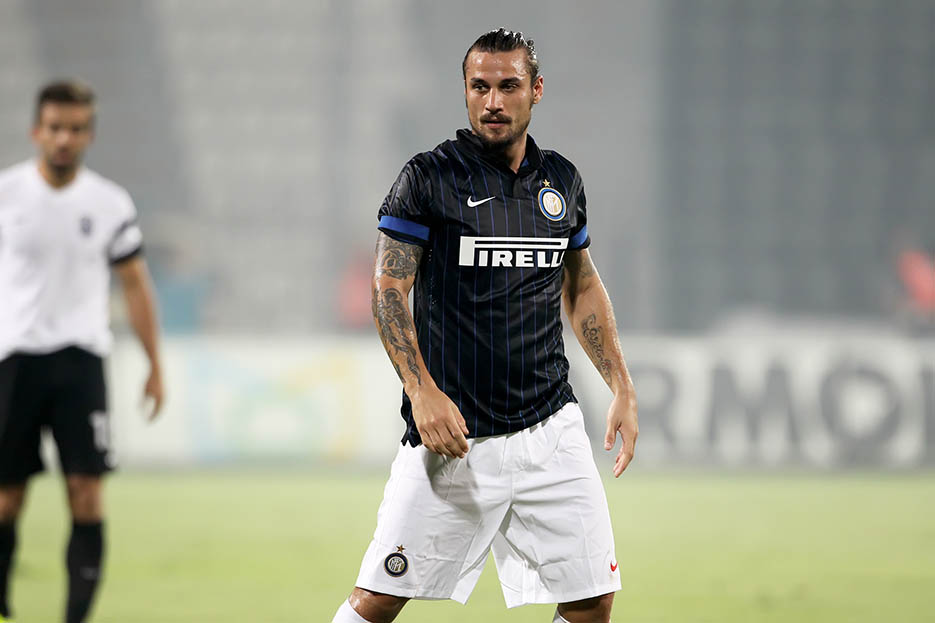 Dani Osvaldo seemingly always wanted to be a playboy, yet he was talented in football. The Argentinian-born Italy representative was a troublemaker at Roma too, where he punched Erik Lamela in the face for not passing him the ball. Yet, the tall striker was at his worst at Southampton where he got into a physical confrontation with Jose Fonte at the training ground. Two years into his four-year deal but the Saints didn't want to have anything to do with Osvaldo and terminated his contract.
Mark Bosnich (Chelsea)

By Camw - Own work;, CC BY 3.0, Link
There's a saying/joke in some parts of the world: a mother had two sons, one was a goalkeeper, the other one was even crazier. In a position laced with eccentrics, Mark Bosnich managed to stand out by testing positive for cocaine a year after signing for Chelsea. Not the last CFC player to do so, read on. He to this day claims that he never took drugs and that he simply took a sip of someone's drink at a club and that it must've been laced with coke. Either way, he got suspended for nine months and the Australian stayed with only seven games for the Blues.
Kevin-Prince Boateng (Schalke)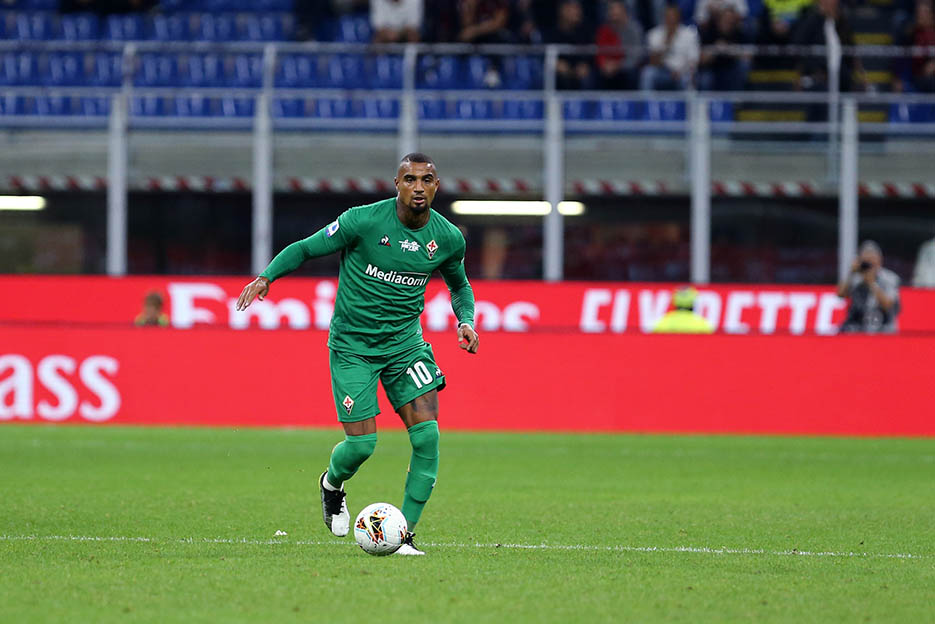 In one of the more peculiar wording of reasons for the sacking, Kevin-Prince Boateng was abandoned by Schalke due to a "lack of trust" whatever that meant. The reality: Boateng was already known as a bit of trouble, with Ghana sending him back from the 2014 World Cup due to a disciplinary falling out. Wiht Schalke, in 2015, after representing the club 60 times, KPB was sacked following a bad reaction to a game. Only as a culmination of bad atmosphere at the club.
Nicolas Anelka (West Bromwich Albion)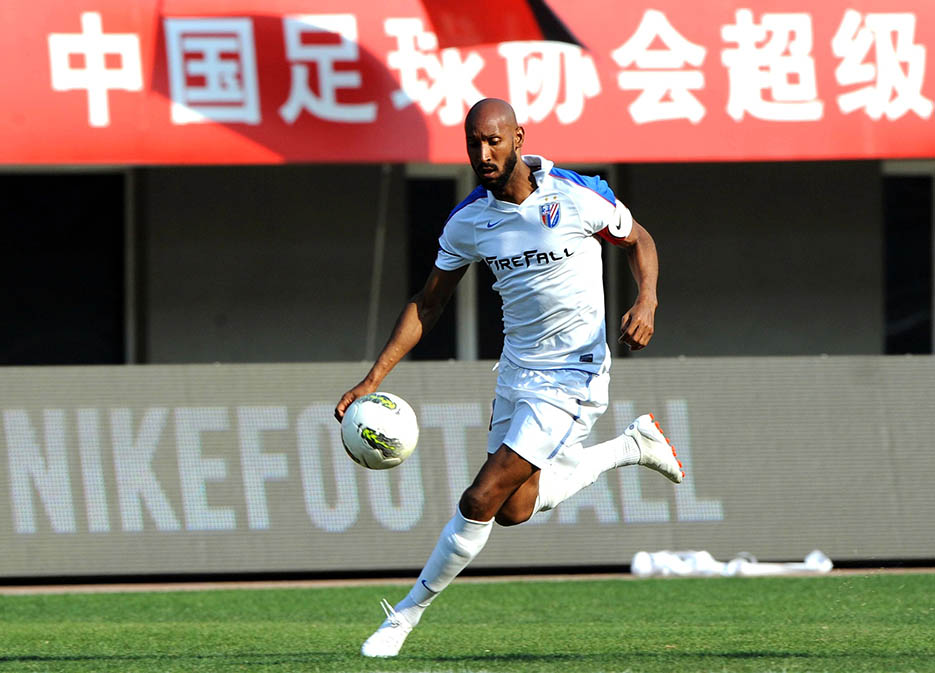 Considering the nomadic striker played for 12 clubs, the chances of him getting sacked by one were decent to start with. Yet it happened when the stakes were at the lowest in his career. The man who represented Arsenal, Chelsea, Juventus, PSG, and Liverpool signed for West Bromwich Albion in the summer of 2013. At the very end of the year, Anelka scored a brace and celebrated one of the goals with a quenelle hand gesture, popularized in France by his comedian friend. The gesture had strong anti-semitic implications and WBA decided to cut his contract. Anelka defended himself later on and said that it was a gesture of protest pointed at the former WBA manager Steve Clark, who is not of Jewish origins.
Emmanuel Eboue (Sunderland)

By Ultraslansi; - Own work, CC BY-SA 3.0, Link
Emmanuel Eboue is an Arsenal veteran and one of the most beloved and intriguing players to come through the Premier League. Yet, almost always good-natured, it's unexpected to see him on this list of football players that were sacked by their clubs. It wasn't AFC that did it, nor his following side Galatasaray. In the spring of 2016 he signed a short-term contract with Sunderland. Yet only three weeks later he received a one-year ban from all football-related activity for failing to pay a former agent. He was released by Sunderland in April of 2016, not registering a single appearance for the English club.
Patrice Evra (Marseille)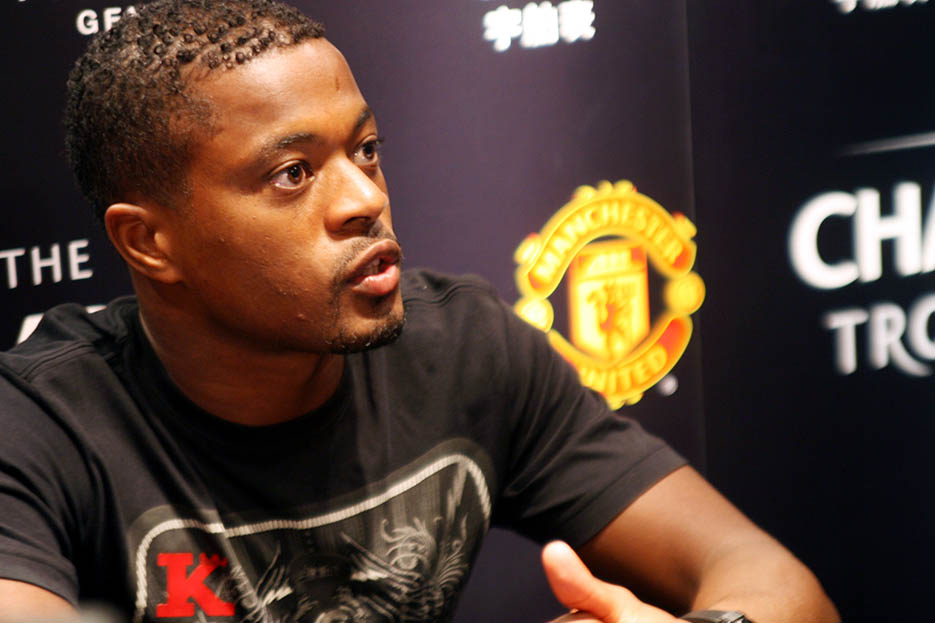 Yet another footballer that is regarded as one of the more jubilant figures of the sport, yet Patrice Evra had his dark moment in 2018 having played over 500 games for Manchester United, Monaco, and Juventus at that point. Joining the OM in the winter of 2017, Evra remained with the club for not even a year. In November of 2017, Evra was warming up for n Europa League match when he was sent off for kicking a Marseille fan in the head. Yes, his club's own fan. Evra stated that the fan was mocking him but UEFA showed no mercy and punished him by banning playing until June of 2018. Immediately Marseille terminated his initial 18-month deal.
Adil Rami (Marseille)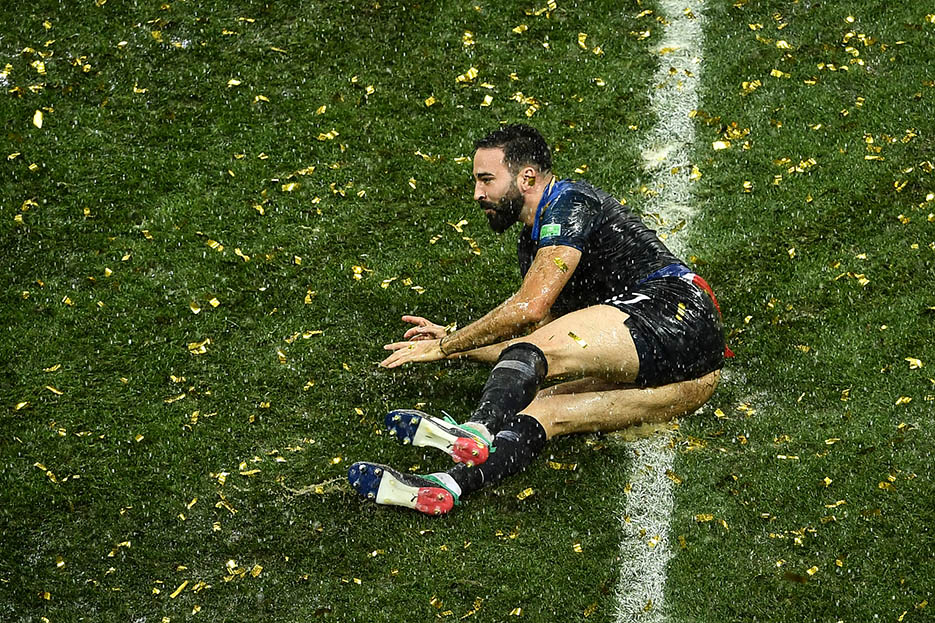 Mixing in the reasons for why players get on this list of footballers who were sacked by their clubs, Adil Rami was always in a world of his own. Overall, he represented 10 clubs, some of them being European greats like AC Milan, Valencia, and Sevilla. In 2017 he signed for Marseille and before the start of his third season with the side, he went awol because he was participating in a French obstacle game show Fort Boyard. Because he jeopardized his health and missed training sessions, OM sacked the CB.
Joey Barton (Rangers)

By ; knokka from alnwick -knokka and the scousers, CC BY 2.0, Link
Now, a player that no one will be surprised is one of the footballers that was sacked by his club. Joey Barton was a magnet for trouble. Or IS trouble? The Englishman felt the heat for his rough playing style, comments that offended people, and for gambling. Yet the Scottish giants Rangers were keen on the midfielder in 2016 and gave him a two-year deal. The troublemaker would end up playing only eight times for the side. As in September of 2016, three months after signing on, Barton had a training ground scuffle with Andy Halliday, a teammate. Rangers first suspended him for three weeks and then terminated the deal. Truthfully, a Joey Barton career without getting sacked by his club would feel unfinished.
Adrian Mutu (Chelsea)

Autor ; - ; from , CC BY-SA 3.0, Poveznica
The most talented Romanian player to date, with a margin at that, Adrian scored 18 goals in 31 Serie A matches for Parma before landing in Chelsea back in 2003. He was already a nomadic player representing five clubs to that date. CFC paid €19,000,000 at the time, and Mutu clashed with Jose Mourinho quickly. Yet in 2004, his situation at Stamford Bridge got even worse.
The Romanian prodigy tested positive for cocaine use and was banned for seven months. Chelsea's lawyers requested a contract termination based on a breach, and Mutu was ordered by FIFA to pay €17,000,000 to CFC, for the transfer funds paid to Parma, Mutu's signing-on fee, and his agent's fee. Despite many appeals, Mutu had to pay up and to do it himself. Officially, no club could do it for him, despite Livorno and Juventus wanting to do so. Mutu joined Juve after his ban was finished, so a deal with the Old Lady certainly included some secret negotiations.
Sergi Guardiola (Barcelona)
Not the most well-known of the players who were sacked by his club, yet Sergi Guardiola's case is a perfect example of the "challenges" footballers face in this era. And no, he isn't related to Pep. Sergi was a nomadic low-level player who ventured through the third and second tiers of Spanish football. Yet Barca signed him up for their B team in 2015. Only, Sergi forgot to do some digital cleaning up. In his past, he tweeted a Real Madrid shout "Hala Madrid, y puta Catalu?a" which means "Go Madrid, Catalonia is a whore". He was immediately sacked.