Truly an ungrateful job, yet one without whom this game we love couldn't be played. Referees are a specific bread of people, taking all the hate that the football stars they reprimand get. But none of the adoration. We should rectify that and give credits, where credits are due. Hence, we constructed a list of 10 best referees in football.
This too in itself is an ungrateful job, as for any individual who has worked enough to reach the top of the game, officiating international games, big tournaments, and finals, will certainly have wronged a team or two in their path. Fans remember referees' bad games forever, the good ones for a day or two.
So here are the unsung personalities of football, that made the 2022/2023 season go as smoothly as possible.
#10 referee in football - Michael Oliver (England)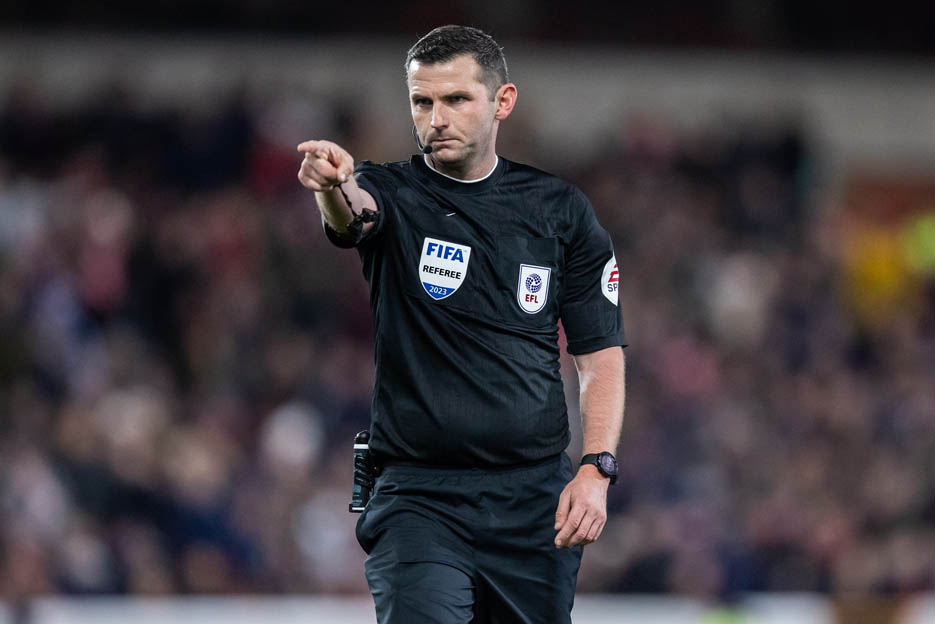 Including any English ref on the list of top 10 football officials will be controversial. Even, or maybe especially, among English football fans. Yet Michael Oliver has done something to be at the top of domestic and European football for so long while being only 38 years old. Oliver was busy in the 2022/2023 season, overseeing 44 matches, six in the Champions League, 30 in the Premier League.
Oliver has led 664 football matches, dishing out 2,075 yellow cards, 41 second-yellow reds, 54 direct red cards, and shown to the spot 221 times.
#9 referee in football - Slavko Vincic (Slovenia)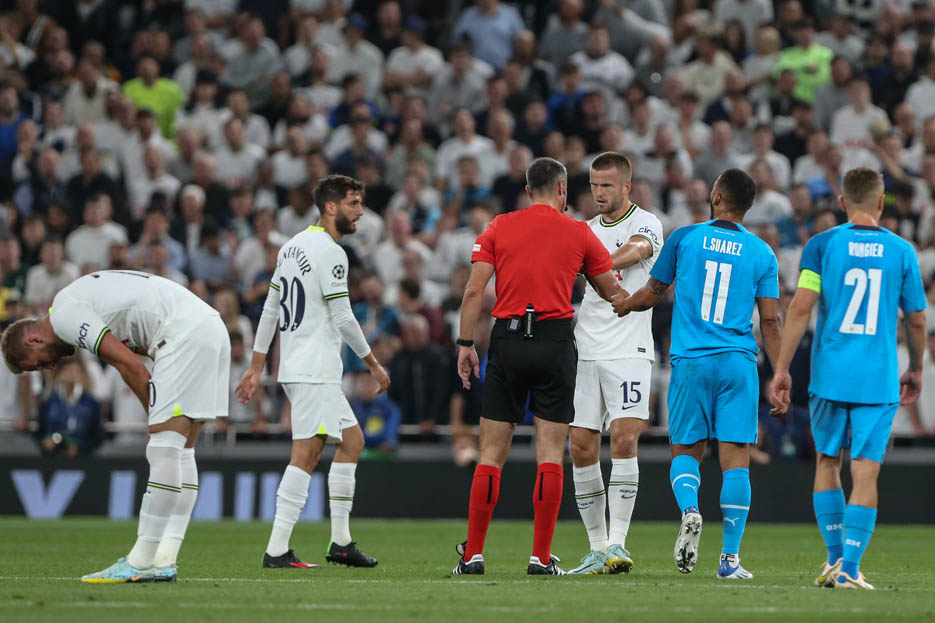 It's always harder for the referees from smaller countries and weaker leagues to push through, so Slavko Vincic having five Champions League games in the past season is a feat! The 43-year-old took control of two games at the 2022 World Cup, and has over 50 continental club games under his belt. Overall, he took charge of 408 games, dishing out 1,710 yellow cards, 56 double yellow red cards, 43 direct ones, and pointing to the spot 96 times.
#8 referee in football - Daniele Orsato (Italy)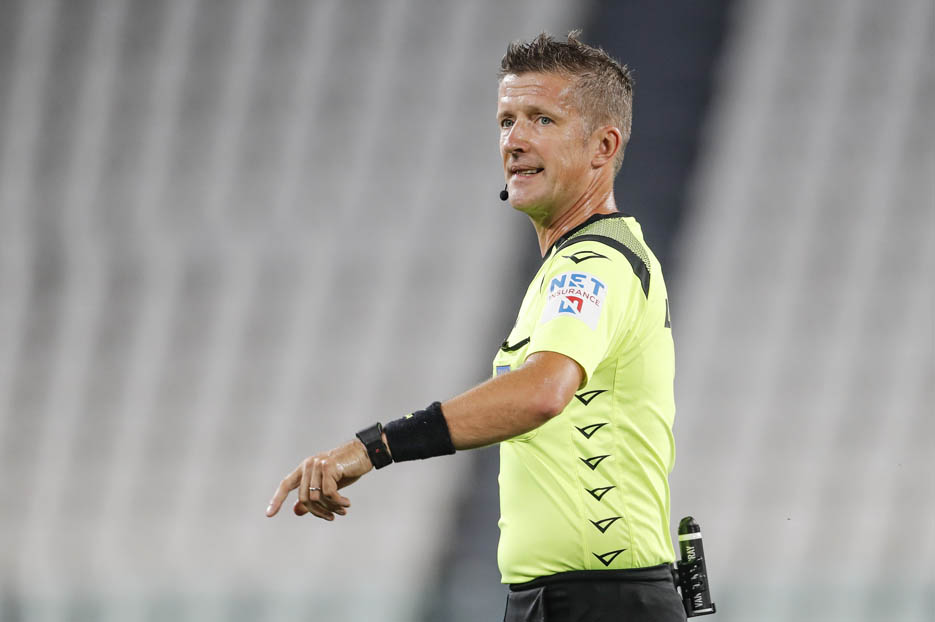 One of the most controversial referees in the world as Real Madrid's Luka Modric has even called him out by name and called him one of the worst referees. Yet, in 2020 he was named the best referee in the game by IFFHS after officiating that year's CL final between PSG and Bayern Munich. Aged 47, Daniele Orsato has been a FIFA referee since 2010 and has 571 games under his belt. He has shown 2,664 yellow cards, 76 reds after the player getting the second yellow, 66 direct yellow cards, and shown to the spot 148 times.
#7 referee in football - Istvan Kovacs (Romania)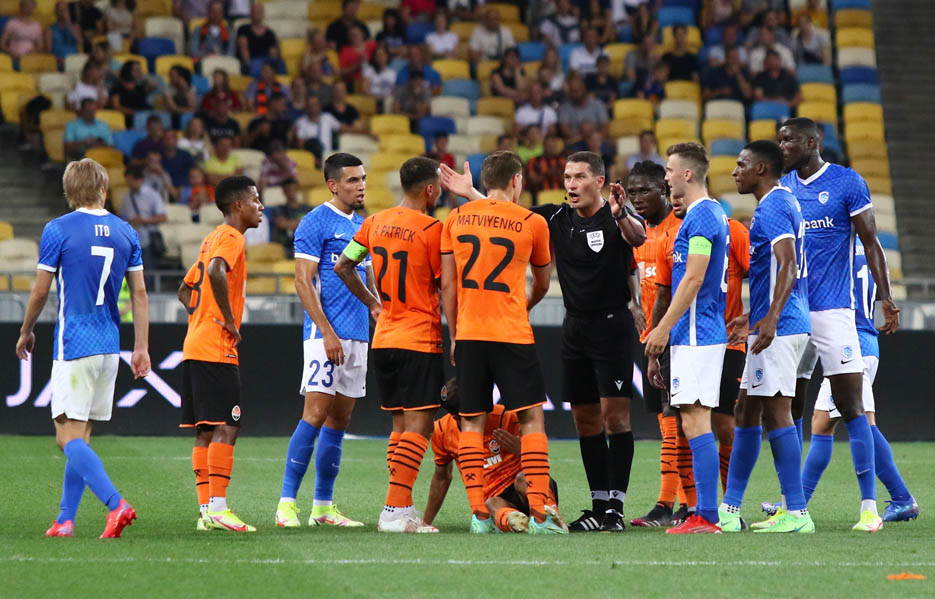 Yet another figure amongst the top 10 best referees in football that isn't coming from the top five leagues. Romania's Istvan Kovacs is arguably the country's most well-known football personality at the moment, having led five CL games this season. Aged only 38, his time is yet coming. However, he already officiated a major European game, the first Conference League final in 2022. Istvan has 476 games behind him, 2,527 yellow cards, 91 red cards by way of second yellow, 79 direct reds, and 155 penalties.
#6 referee in football - Danny Makkelie (the Netherlands)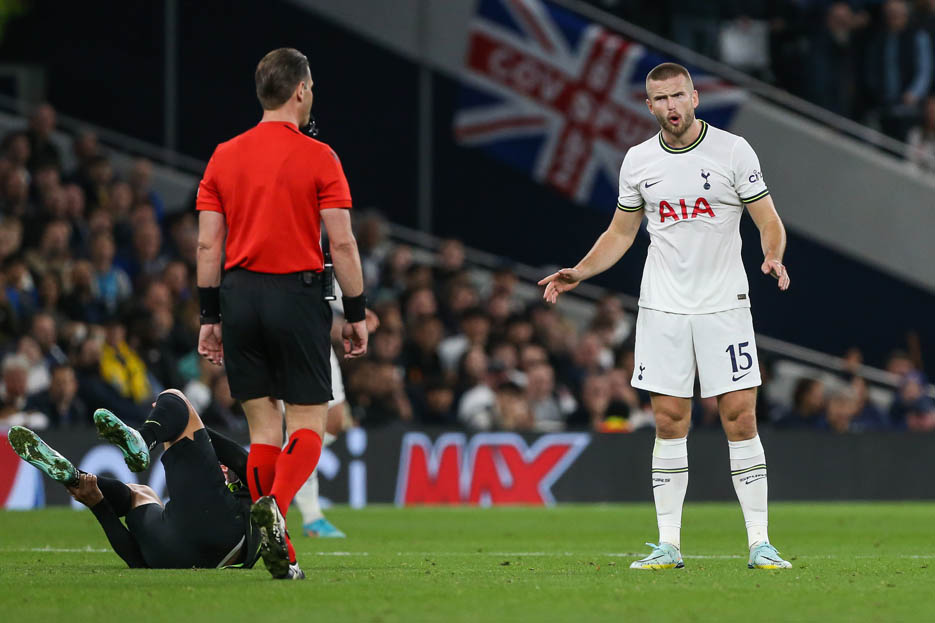 Another representative from outside of the top five leagues, although coming from a true footballing nation. Danny Makkelie led two World Cup games, the 2020 Europa League final between Sevilla and Inter. A police inspector in Rotterdam, Danny Makkelie also managed to have 616 career games at the age of 40. Dishing out 1,965 yellow cards, 81 second-yellow reds, 77 direct reds, and showing towards the penalty 186 times.
#5 referee in football - Carlos del Cerro Grande (Spain)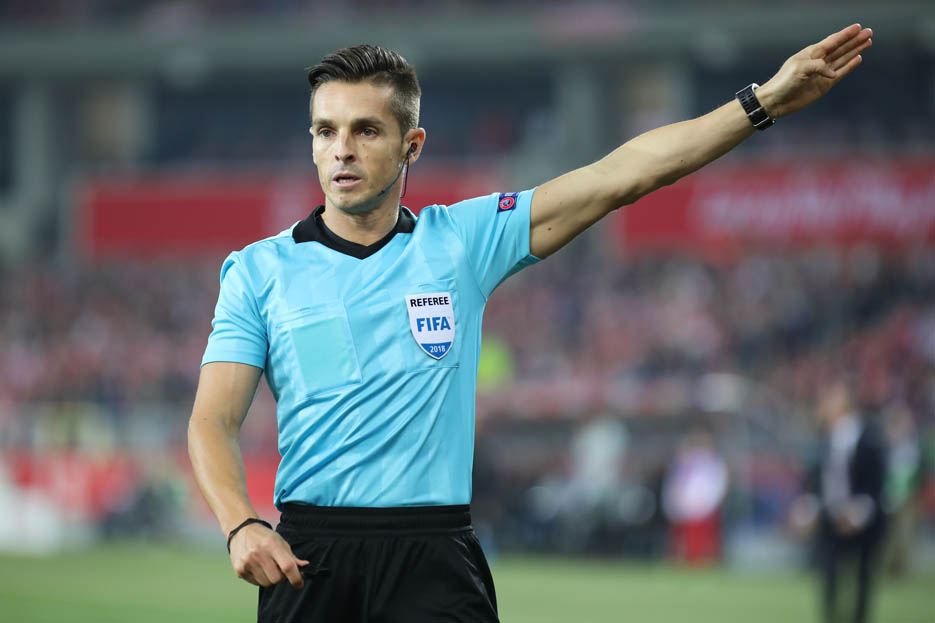 A La Liga referee with plenty of experience in other competitions, like the Champions League where he officiated the 2022 quarter-final match. Yet his biggest accomplishment now has been the challenging 2023 Conference League final between West Ham and Fiorentina. Del Cerro Grande has 479 games behind him, he held the yellow card high 2,280 times, 59 times he showed it to the same player twice in a match, and 60 players received direct red cards from him. While he called for 129 penalties.
#4 referee in football - Daniel Siebert (Germany)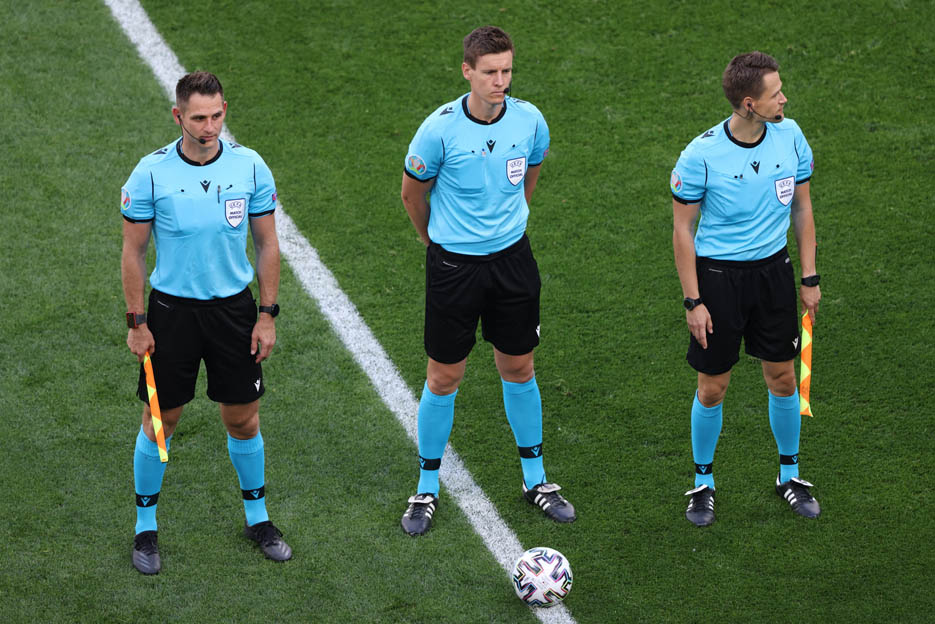 Aged 39, Bundesliga's Daniel Siebert is one of the up-and-coming refs that will certainly be prominent in the UEFA 2024 Euros in Germany. A part-time teacher at a sports school in Berlin, he has been officiating from 1998. He was selected for the German Cup final, the jubilee 80th iteration of the competition. Siebert was also used for the World Cup in Qatar. The industrious referee has controlled the players in 481 matches so far, showing only 1,882 yellow cards, 37 red cards as a result of second yellow, 35 direct red cards, and 126 penalty kicks.
#3 referee in football - Jesus Gil Manzano (Spain)

By DalmaFCB - Own work, CC BY-SA 4.0, Link
The 39-year-old Spaniard Jesus Gil Manzano has quickly reached the semis of the Champions League. Getting a tough task with the city derby between Inter and Milan. Truly a job for one of the top 10 best referees in football. Manzano has reffed in 440 matches so far, he is easy on the yellow and has shown 2,296 of them, 78 doubling it up for the same footballer. Gil has shown 55 direct red cards and pointed to the spot 148 times.
#2 referee in football - Clement Turpin (France)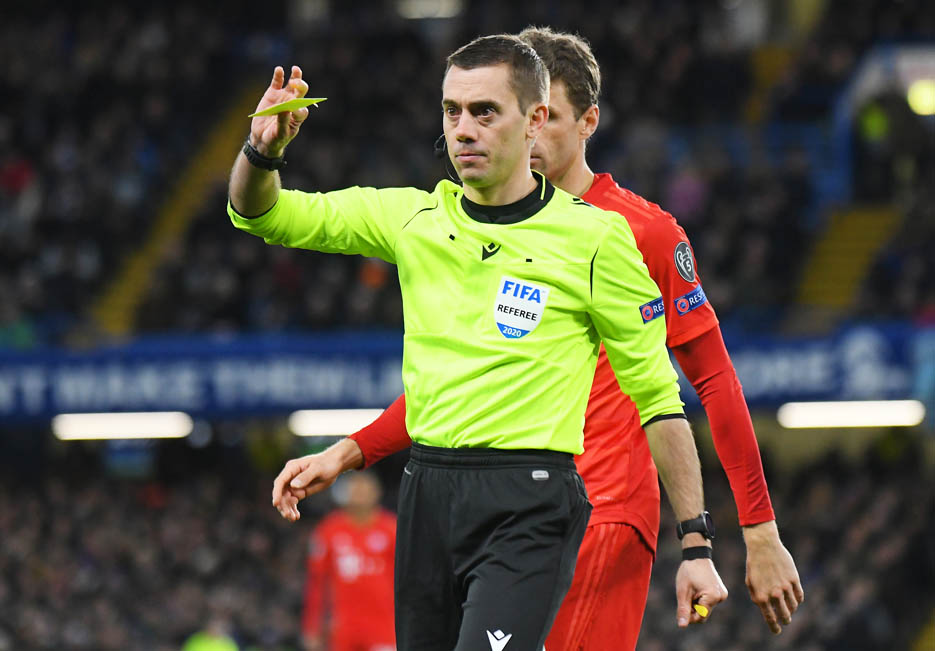 A 41-year-old physical education teacher from France has taken control of six Champions League games in the past season. Clement Turpin is a serious candidate for final matches in the future, be it on the international or a club level as he already led the 2022 Champions League final between Liverpool and Real Madrid. Turpin had 556 games, handing out 1,774 yellow cards, 43 second yellow reds, a high number of 108 direct red cards, and has called for 188 penalties.
#1 referee in football - Szymon Marciniak (Poland)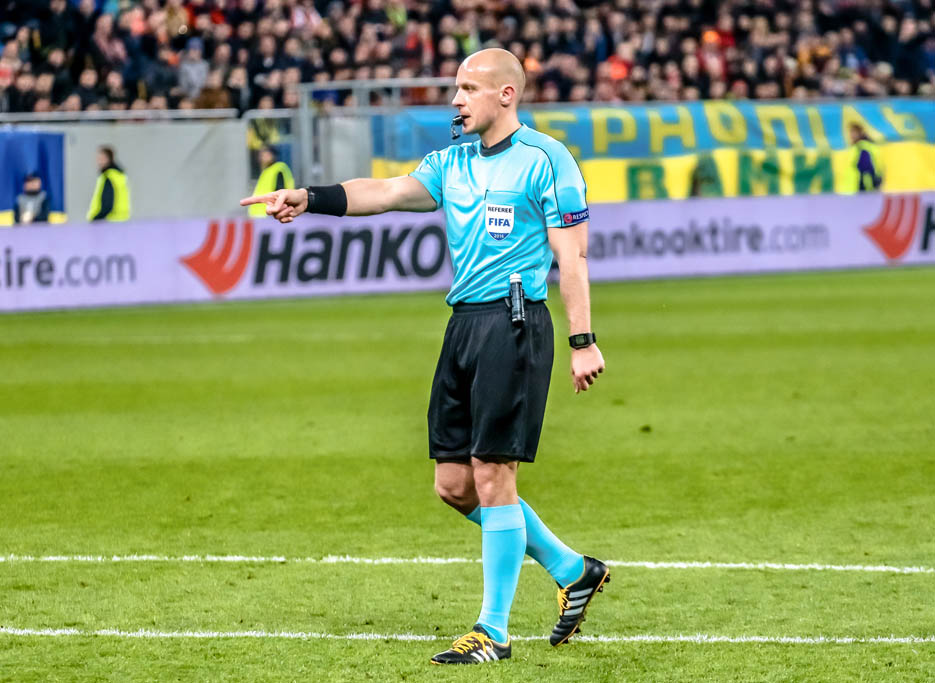 It's impossible not to put Szymon Marciniak at the top of this list as the Polish referee has had a year to remember. A year where everything was deemed worth it. Marciniak was the main referee at the memorable 2022 FIFA World Cup final between Argentina and France. Only to take reigns of the 2023 Champions League final between Inter and Manchester City six months later.
So far, Marciniak has dished out cards in 43 CL games. In total, he officiated 573 matches, giving 2,312 yellow cards, 76 second yellows, and 67 direct red cards. While awarding 252 penalties.
Marciniak is 42 years old and the Jap Staam-resembling ref has started his career in cycling, which explains how he has the stamina to keep up with the best players in the world.
The last year saw a lot of well-known officials retiring, so that is the reason why you might've not found the names you expected on this list of the top 10 best referees in football for 2023.