One might scoff at the idea of listing out best Canadian soccer players, comparing the ranking to the joke books like "The best food on Mars" but the country known for hockey is making headway in the world's greatest sport. Yet on the list of their most notable players, we don't have only the current exciting crop of footballers, but rather the pioneers who "brought" the sport into the limelight in the Great White North. But also who put Canada on the footballing map of the world.
Although, the best football players Canada has produced were born in the year 2000 and only one of the seven figures here is fully retired.
While some lists on best Canadian soccer players include Owen Hargreaves, who would be the most accomplished amongst the included, he represented England on the international level. Even though he was born in Canada.
Milan Borjan (35) - goalkeeper at Slovan Bratislava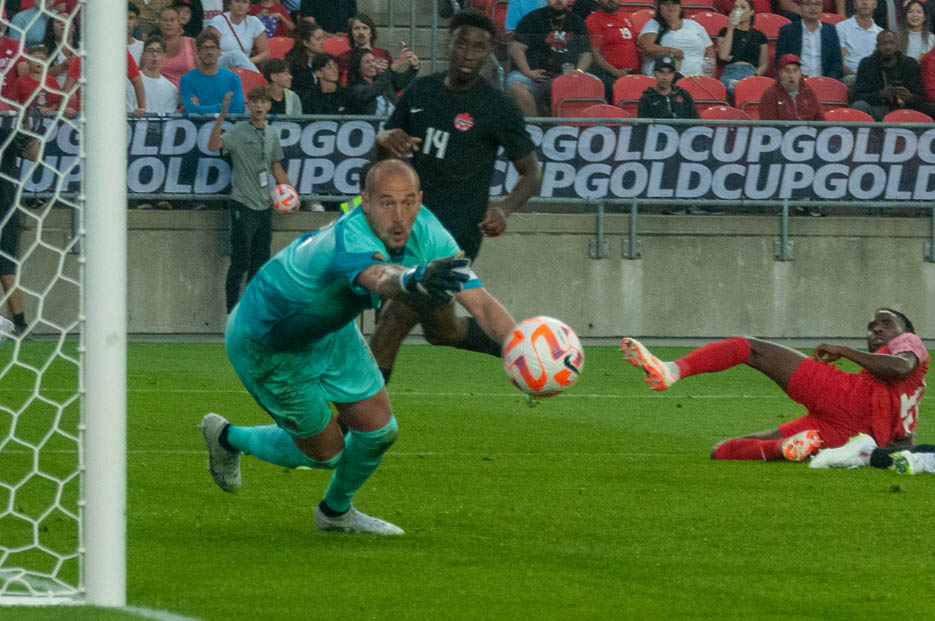 With 275 appearances for a former European and World Champion, Milan Borjan has one of the best lines in his resume. Only Alphonso Davies can outbrag him in a bar after a few rounds. The Canada player with Serbian origins joined Red Star Belgrade in 2017 and stayed for six years, winning six league titles and three Serbian cups. Even scoring one goal! After winning three Bulgarian leagues with Ludogorets where he wasn't a regular. Borjan, often overlooked for his position, has defended the goal of Canada in 77 matches. He was the mainstay in the surge of Canadian football in the better part of the last decade.
Julian de Guzman (42) - defensive midfielder - retired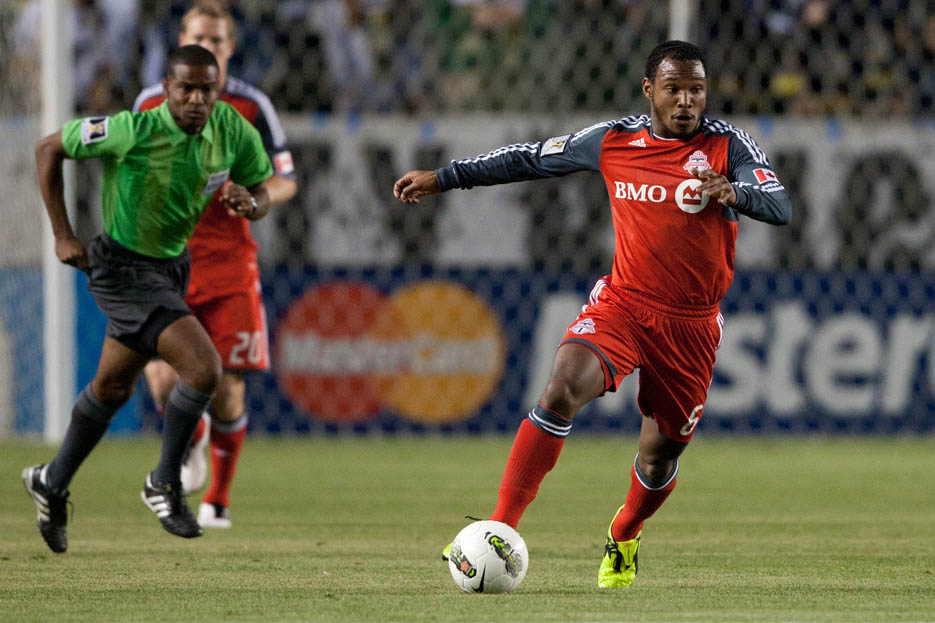 Even though his brother Jonathan was a better and more well-known player, Julian de Guzman left quite the mark on Canadian football. He was representing the country where he was born, while the younger sibling represented the Netherlands. Julian played in 89 matches for the second largest country in the world, scoring four times. Winning three Canadian Cups with Toronto FC, but Julian left his mark across Europe too. Collecting 116 appearances for Deportivo La Coruna in Spain - mostly playing La Liga matches - while also representing Hannover 96 for 84 matches in Germany.
Alphonso Davies (22) - left wing-back at Bayern Munich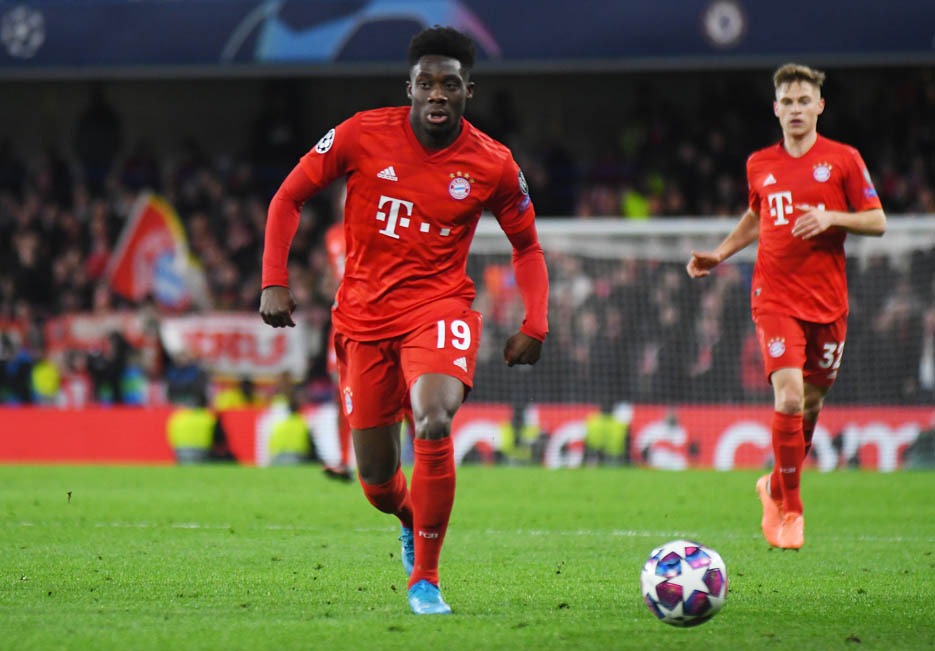 Only 22, and yet already the most well-known and accomplished Canadian soccer player of all time. That might sound like a dig at the country's football heritage, yet Davies has managed to garner a lot of trophies in his young career. He is officially a five-time champion of Germany, twice German Cup winner, three-time German Supercup winner, he won the Champions League, starting in the final. While also winning the Club World Cup and the UEFA Supercup with FCB. Playing 153 games for the Bavarian giants.
Despite his birth year starting with "20", he has already collected 41 appearances for his country, sprinting towards the record for most appearances. While also scoring 14 goals, also nearing the top of that ranking. Canada will surely have great soccer players in the future, but they will have a tough time surpassing Davies' achievements, even at this tender age.
Jonathan David (23) - centre forward at Lille

By Supporterhéninois - Own work, CC0, Link
The only player who comes close to Alphonso Davies in terms of reputation and potential, yet they were both born in the year 2000. A few months older David has bagged 25 goals in his 42 games for Canada. Only one player (listed below) has a better tally than him in the history of Canada's national team, which makes Jonathan an automatic inclusion in the list of best Canadian football players. David is a target of transfer speculation in the summer of 2023 and is bound to solidify his status the most expensive Canadian player by some margin, following the current record of €27,000,000 paid for him by Lille to Gent in 2020.
With his club, he achieved the unimaginable and he helped topple Paris Saint-Germain in the Ligue 1 title race of 2020/2021. Winning the French Super Cup the following summer too.
Cyle Larin (28) - centre forward at Valladolid

By beIN SPORTS Türkiye, CC BY 3.0, Link
Arguably the least-known of the best Canadian soccer players we listed, yet Cyle Larin has to be included for the simple fact he is the best-ever scorer for the Canadian national team. With 28 goals scored in 62 matches for his country, the 28-year-old performed both on a club and international level. Considering his record for Besiktas, the club he represented the most, is 39 goals and nine assists in 109 matches. Winning all the possible domestic titles in Turkey once. He played in North America too, scoring 44 in 89 for Orlando City.
Junior Hoilett (33) - winger at Reading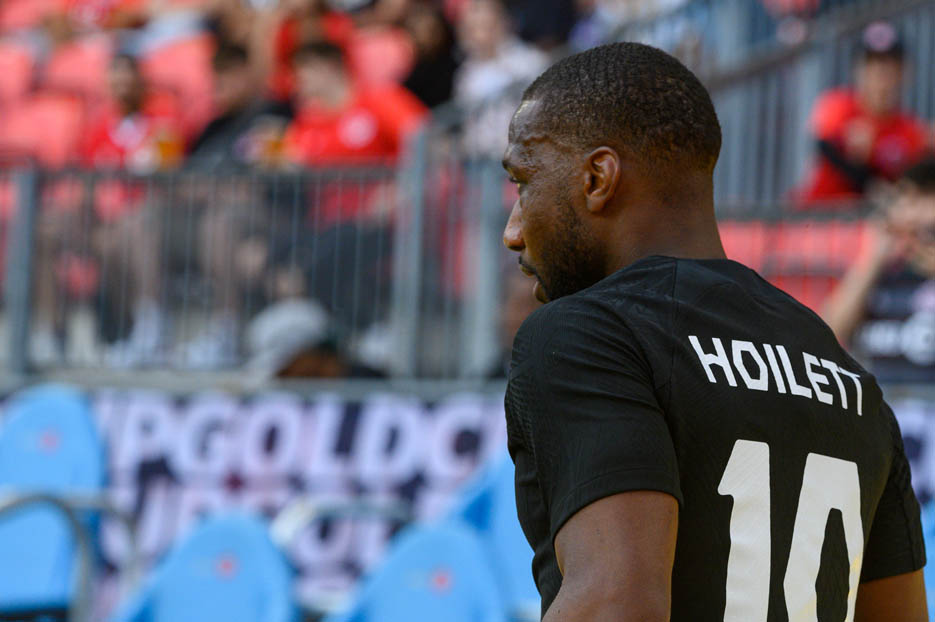 For the longest time, Junior Hoilett was the face of Canadian football in Europe. Having played in the Premier League for over 161 matches split between Blackburn Rovers, Queens Park Rangers, and Cardiff City. But also performing in Germany's second league for clubs with solid following like St. Pauli and Paderborn. Hoilett was eligible to play for Jamaica too, through his parents' descent, yet he picked Canada and played in 58 games for his NT, scoring 15 goals. Now in the third tier of English football, Hoilett is still a mainstay and one of the captains for Canada.
Atiba Hutchinson (40) - defensive midfielder at Besiktas

By Tasnim News Agency, CC BY 4.0, Link
While Alphonso Davies and Jonathan David are the future of Canadian football, Atiba Hutchinson was the face of it for the longest time. The absolute record-holder for the most caps for Canada, at 104, Atiba played his first game for the country in 2003, the last one this summer in 2023. But he is a legend on the club level too, for Besiktas where he played 334 games, scoring 27 goals and making 37 appearances, becoming the champion of Turkey three times. Atiba also collected 190 games for FC Copenhagen in Denmark, and 115 alongside a Dutch cup trophy for PSV.
Scott Arfield (34) - central midfielder at Charlotte FC

By ????? ?????? - soccer.ru, CC BY-SA 3.0, Link
Looking back at this list of best Canadian soccer players, it's easy to deduce that Canada has a penchant for producing central and defensive midfield players. Scott Arfield being one of them. Born in Scotland, and representing the UK nation at youth level, Scott only played for Canada 19 times. Yet his club impact can't be overlooked, collecting 233 appearances, 43 goals and 19 assists for European royalty Rangers FC. Arfield also represented Burnley in a lot of games, 193, with Huddersfield Town being a long paragraph in his resume with 119 games there.
This list of best Canadian soccer players will certainly be expanded exponentially over the years, with Ismael Kone, Alistair Johnston, and Tajon Buchanan some of the names to monitor in the future.