Zidane rejected United multiple times, he is banking on Pochettino joining them
22.11.2021.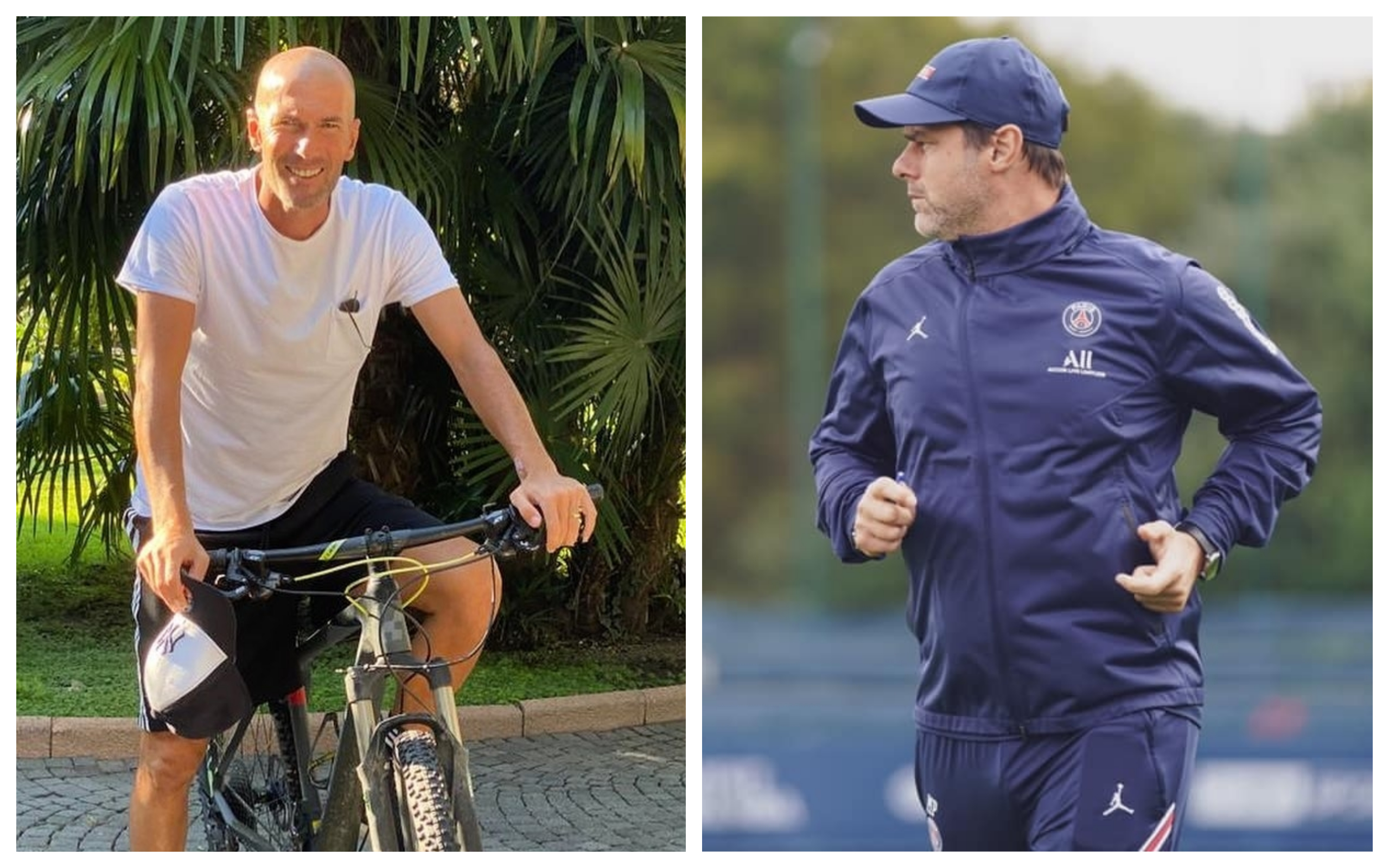 As soon as Manchester United sacked Ole Gunnar Solskjaer it became pretty apparent that there is only one big managerial name left for the Red Devils to sign. Zinedine Zidane might seemed inevitable for United, yet strong reports claim that Zizu has no intention of coming to Old Trafford.
Reports claim that the Frenchman rejected three separate United approaches and now the Glazer family has given up on this hire. The United post seems as a difficult one, yet Zidane can hardly do worse than Solskjaer, with the money not being the question here.
Yet, Zidane has plenty of motives to pass on United's offer. Primarily, he is waiting on the Paris Saint-Germain job. While it might seem that it's not wise, as Mauricio Pochettino received a contract extension until 2023, there's more to the story.
It's been strongly reported that Zidane was always a short-term option for PSG in case they needed a manager. He was still at Real when they went for the Argentinian and Zizu has been without a job only since May of 2021.
Now, as Pochettino failed to win back the title last season even though he had half the campaign to do it and not a massive point defecit. Furthermore, it's nearly December and his PSG side with Neymar, Kylian Mbappe, and Lionel Messi isn't looking as impressive as it sounds. With issues in other departments as well.
On the flip side, Pochettino has been on United's shortlist for potential managers since his Tottenham days. Reports claim that Pochettino is living in a hotel in Paris while his family is in London and that he is not enjoying working for PSG. Even though he captained the club as player, it's a completely different organisation now.
Pochettino doesn't have say in transfers he wanted at Tottenham as well, and United might be able to give him that.
So it's quite possible to see United approach Pochettino and PSG respond positively in order to get Zidane sooner rather than later.