Zidane: The club is working on Bale's exit, I hope it's imminent
21.7.2019.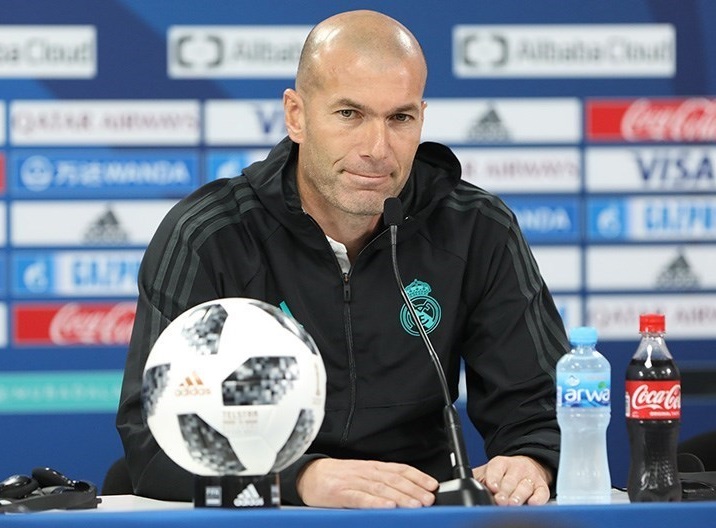 A perfect example of how the transfer market can change in just a few hours. Prior to the friendly game against Bayern Munich played an hour before midnight GMT, Real Madrid's manager Zinedine Zidane said that he will stay at the club. After - that his exit is imminent.
The change was truly drastic.
"Him staying in not a problem. I can't say that the player is a problem. He has a contract, he is here and what I can say is that anything could happen. I have to respect all the players, he is with us and he is a Real Madrid player. We will see what will happen. His role has not changed compared to in June," said Zidane before the game.
Real Madrid started the game against Bayern in a familiar formation, with only Eden Hazard being included out of all new signings.
???? Our first starting XI of the season!#RealMadridIsHere #RMTour pic.twitter.com/IG67cw5OpY

— Real Madrid C.F. ???????? (@realmadriden) July 21, 2019
And after Bayern defeated Real 3:1 Zidane explained why Bale didn't play.
"He wasn't included in the squad because the club is working on his departure and that's why he didn't play. We'll have to see what happens in the coming days. We'll have to see if it goes through tomorrow if it does then all the better. Let's hope, for everyone's sake, that it happens soon. The club is dealing with the club that he'll move to."
It was always heavily implied that the French manager and the Welshman don't see eye-to-eye on a personal level.
"It's nothing personal. There comes a time when things are done because they need to be done. I've not got anything against him. We have to make decisions and change things, that's all there is to it. You're aware of the situation and there'll be a change to it. I don't know if this will happen in 24 or 48 hours' time. The situation will change and it's for the best for everyone. That's how things go. I speak with the club, we've got decisions to make and it's a decision that's been made by the coach and the player. Let's see how things play out."

Few are the clubs that can afford Bale and his salary. The most logical option is Tottenham, who a few days ago was rumoured with buying the winger and giving him half the salary he has at Santiago Bernabeu. Whether the 30-year-old winger is heading to his former club is still unknown.

Other options are Manchester United, who always had one eye on the former superstar, and Paris Saint-Germain, who might go for Bale if Neymar does indeed leave the club. Bayern Munich has the spending power and the need for a winger, but it's highly unlikely that they will go for a player that has the bad reputation of Gareth Bale.
The manager touched on two other pressing matters at the club. He cooled off the rumours that Achraf Hakimi will come back from his loan at Borussia Dortmund, as he is to stay in Germany for another year.
Zizu also reiterated that James Rodriguez is still a Real Madrid player and that he merely still on vacation. But reports from Spain say that a €40,000,000 transfer to Atletico Madrid is close.