Youth and experience: Chelsea signs two highly-rated centre-backs for free
28.8.2020.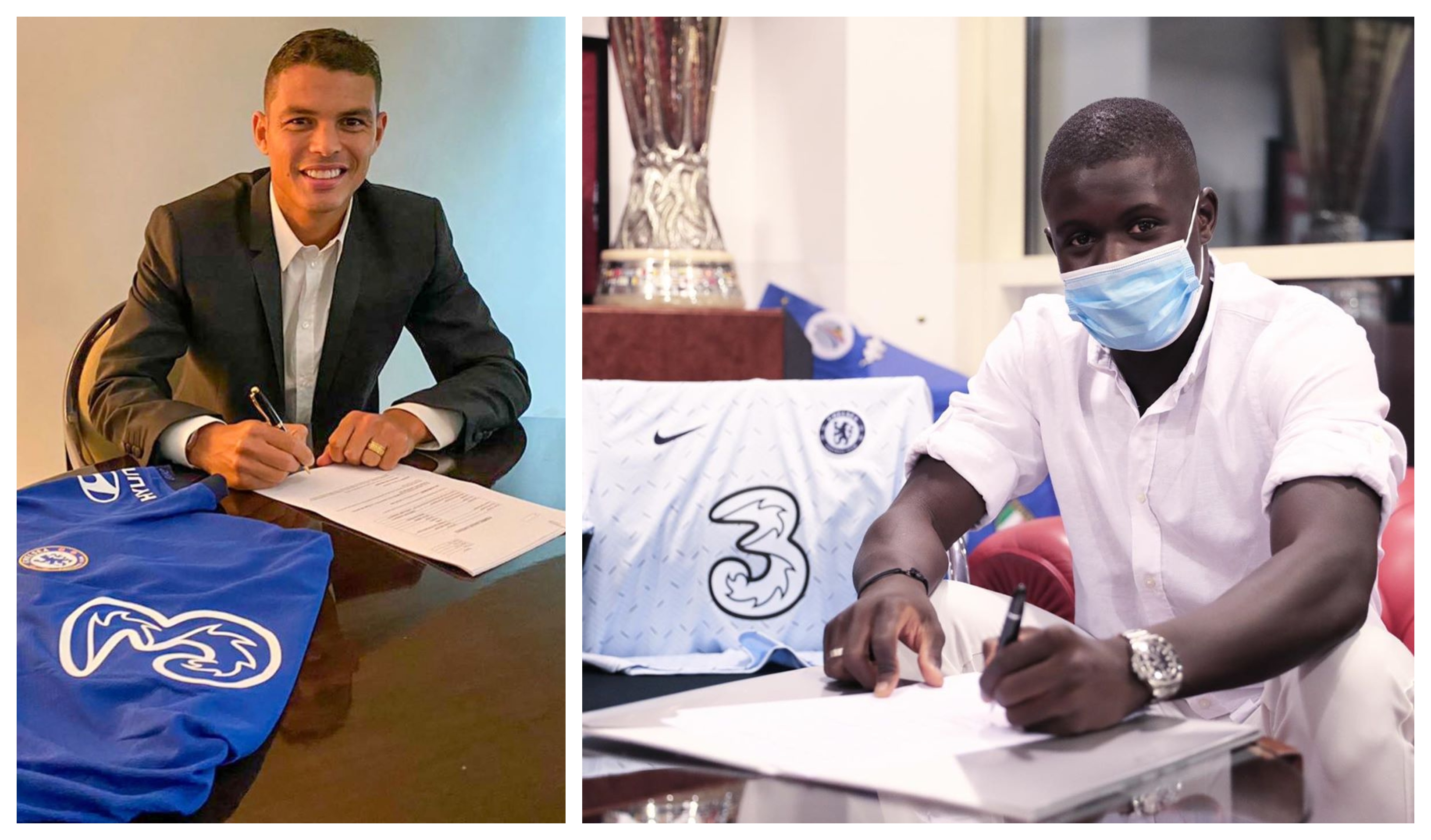 As if signing Timo Werner, Hakim Ziyech, and - most recently - Ben Chilwell wasn't enough, as advertised, Chelsea has picked up two more centre-backs without paying fees. The best options on the market according to our team of best free agents of the summer. Malang Sarr and Thiago Silva are set to bring youthful vigour and experience to Stamford Bridge, the club has confirmed.
With Malang Sarr, the Blues captured a young but experienced centre-back with 102 appearances in Ligue 1 at the age of 21. The number would've been even if France didn't cancel the season.
But even though the former Nice defender is experienced, he will spend the 2020/2021 season out on loan. The first of the five he's supposed to spend at Stamford Bridge. The left-footed centre-back can also play on the left-back position and the player is certain on the ball as Nice's playing style requested it.
Upon signing Sarr, Chelsea director Marina Granovskaia explained it was an easy decision.
"The opportunity to sign Malang was one we could not miss. He is a tremendous prospect and we will be monitoring him closely during his loan period, hoping he will soon be back at Chelsea. We are very happy to welcome him to the club today," said Granovskaia. Understandably so because even if the club doesn't ever play Sarr, they are bound to make a profit on him.
Considering Chelsea already has plenty of centre-backs in Antonio Rudiger, Kurt Zouma, Andreas Christensen, Fikayo Tomori, and Ethan Ampadu, the arrival of Thiago Silva further pushed Sarr down the pecking order.
Silva arrives with a completely different contract, a one-year deal that can be further extended for a season if the club wills it.
Coming from Paris Saint-Germain which he captained for so long and yet failed to reach the ultimate destination and win the Champions League, Silva brings plenty of experience. Former PSG, Brazil, and Milan captain is 35 and soon to be 36. Yet, he looks physically fit, having played in 35 games for PSG last season. Again, the number would be higher if not for COVID-19.
It's still unknown whether Silva will make Frank Lampard's starting eleven but one thing is certain - Chelsea is having a wonder of a transfer window. Even without signing Kai Havertz. But that seems to be a matter of time as well making this Chelsea harvest one of the best of all times.