Worst refereeing of recent times sends Lyon past Juventus
8.8.2020.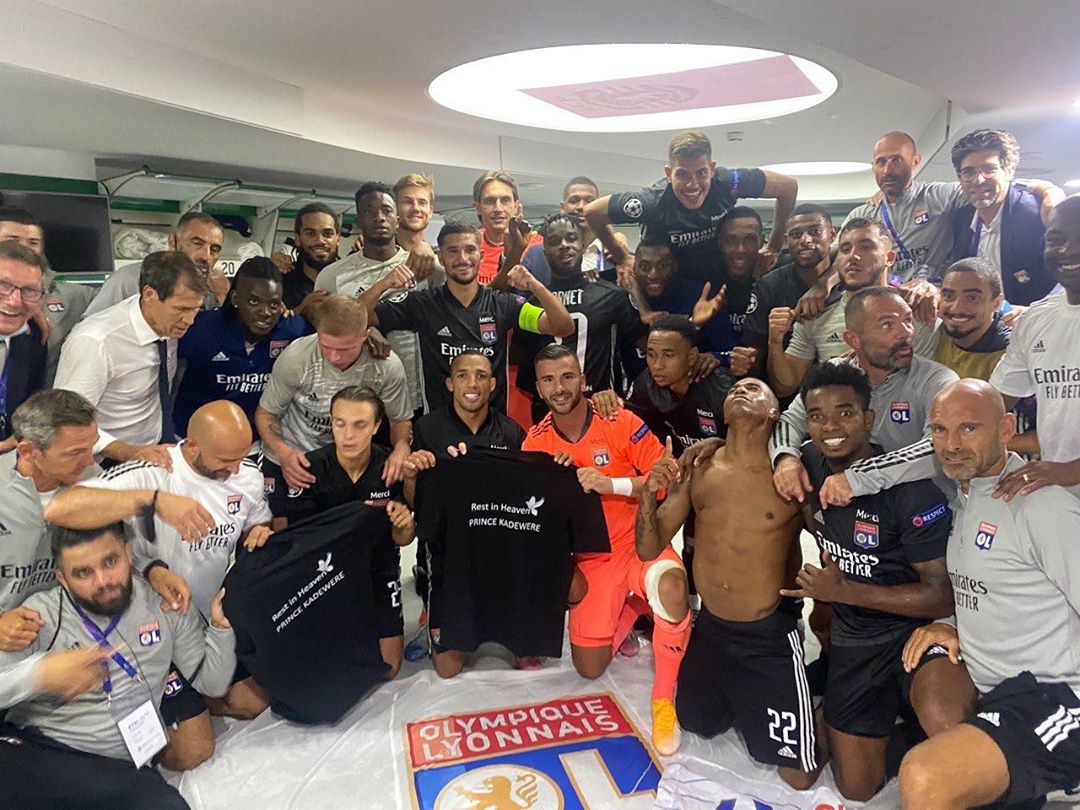 The long wait for Champions League football was finished and no one bats an eye that it's not the traditional mid-week. Nor that there was the key component missing as the competition's anthem sounds great even with no audience. But the night still leaves a sour taste in the mouth of football fanatics as the Juventus vs Lyon tie was decided mostly by the incompetence of Felix Zwayer and his team.
Juve won 2:1 (1:1) but the French side went on due to an away goal. A goal that was given, not earned, as Zwayer and his VAR team awarded Lyon a phantom penalty. Rodrigo Bentancur's tackle was as clear as they come, making even commentators bewildered about the decision.
Jaja mira el penal que le cobran a Bentancur!! Encima con VAR!! pic.twitter.com/K6gb2bvwdn

— Nico Latini (@nico_latini) August 7, 2020
What made matters even worse is that the VAR looked at the situation for around three minutes and still managed to get it wrong. Placing a huge question on the benefit and the price for the technology as it stops the game and the dynamism but offers no justice.
Memphis Depay send a panenka past Juve's Wojciech Szczesny for 1:0 in the 12th minute.
Yet Zwayer wasn't finished with making the night his. In the 43rd minute, he awarded the home side a penalty after a non-existent handball in the box after a free-kick. Cristiano Ronaldo was convincing from the spot.
This might genuinely be the worst decision I've ever seen. Memphis Depay should simply cut his arms off, that way he couldn't have given the pen away pic.twitter.com/i70hxwxQZN

— Tom Scholes (@_TomScholes) August 7, 2020
In this case, the old and always wrong moniker about the referee correcting his mistake by awarding the other team a penalty falls completely out of the window because of away goals.

In the 60th minute, CR7 ignited hope for Juve with a powerful left-footed strike from around 25 meters that broke the arms of Rony Lopes. Ronaldo continued his goalscoring in the CL but it must be said that he had a good opportunity to score the third with a header in the later portions of the match.
Cristiano Ronaldo leads the comeback with a brace! ??pic.twitter.com/tEykULSyA4

— Cristiano Ronaldo Fans (@TheRonaldoTeam) August 7, 2020
Media in Italy claimed that Maurizio Sarri's head was on the line before the game and that the match was a must-win. After the game, the manager surprisingly applauded his team.
"I expected less. I thought we put in a great performance this evening. We went behind to a penalty after 10 minutes that could've sent us crazy. We completed the comeback, won the game, created six or seven scoring opportunities," said Sarri.