Worst captain ever? Xhaka throws the armband and instigates his own fans
28.10.2019.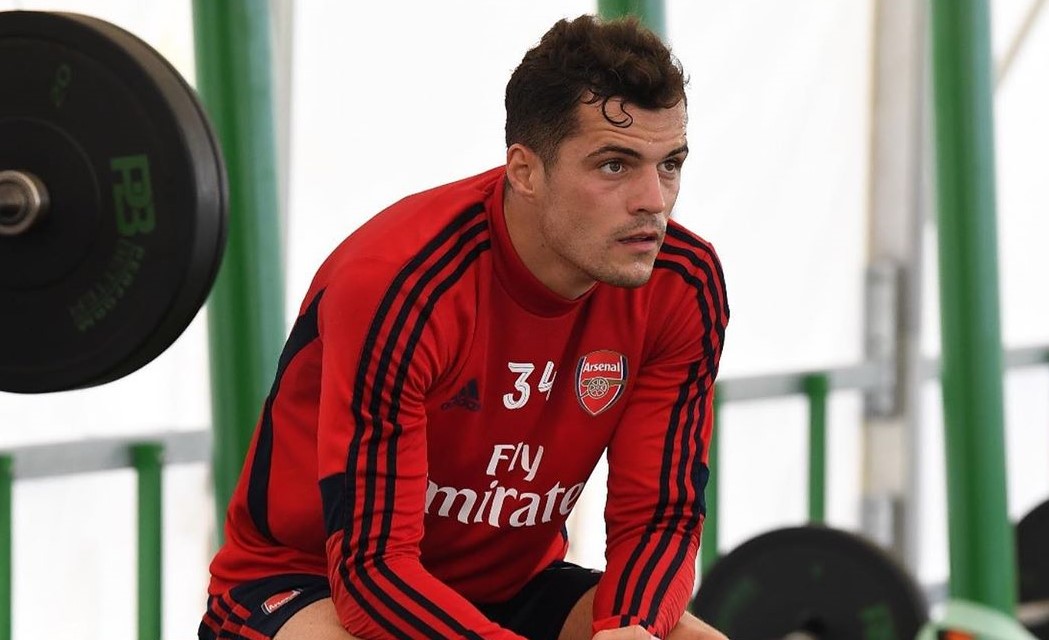 Another disappointing result for Arsenal as they drew with Crystal Palace despite leading 2:0, but what's astronomically worse is how the club's captain conducted himself when getting subbed off. Granit Xhaka came off in 61' minute at the result 2:2 and strolled towards the line, which angered the fans. Xhaka then instigated the fans more by telling them to 'f--k off', cupped his hands to his ears and invited the jeers, throwing the armband to the ground, and then taking off the shirt and going straight to the tunnel, not the bench.
The Switzerland representative was appointed the captain earlier this season by his teammates, as Unai emery let the players choose their own leader. The armband was left without an owner as Laurant Koscielny suddenly decided to leave in the summer.
Auba picked the armband from the GROUND. #xhaka walking sluggishly when your team is chasing after goal. Barely shaked @UnaiEmery_. Threw shirt to the ground, walked straight into the tunnel. Shambolic. #afc pic.twitter.com/NPp0i3x8y2

— Harrison Ifeanyichukwu (@Harrisonifeany3) October 27, 2019
Xhaka, who has conceded more fouls (22) than any other Premier League player this season, received heavy criticism for his actions. Even Unai Emery agrees Xhaka is the one at fault here.
"He's wrong. He's wrong but we are going to speak inside about that situation. I want to be calm but, really, he was wrong in this action," said Emery after the game.
Arsenal legend Ian Wright has been highly critical of Xhaka's actions on BBC, claiming that the Switzerland international owes a lot to the supporters as he hasn't been delivering on the pitch.
"We're talking about fans who have watched him play a handful of good games in three years. And he's treating them like that. He should apologise. That's the guy Arsenal have chosen as captain… that's not captain behaviour. Arsenal fans have been patient with him. He owes them a lot more than that. He's got the responsibility. You can't go on like that. He's the captain. The manager has faith in him and he's done that."
Former Premier League striker Darren Bent talked about the incident as well, being even harsher than Wright.
"Once you tell the fans to f-off, take the shirt off and go straight down the tunnel, that's it at the club. I hope he never wears the shirt again. I don't think he'll be a captain next week," said Bent.
The grim situation with Xhaka comes just days after Emery revealed that Mesut Ozil is missing from the team due to a club decision.