Wijnaldum eager to repeat UCL glory days: I came to Paris to win it all
14.9.2021.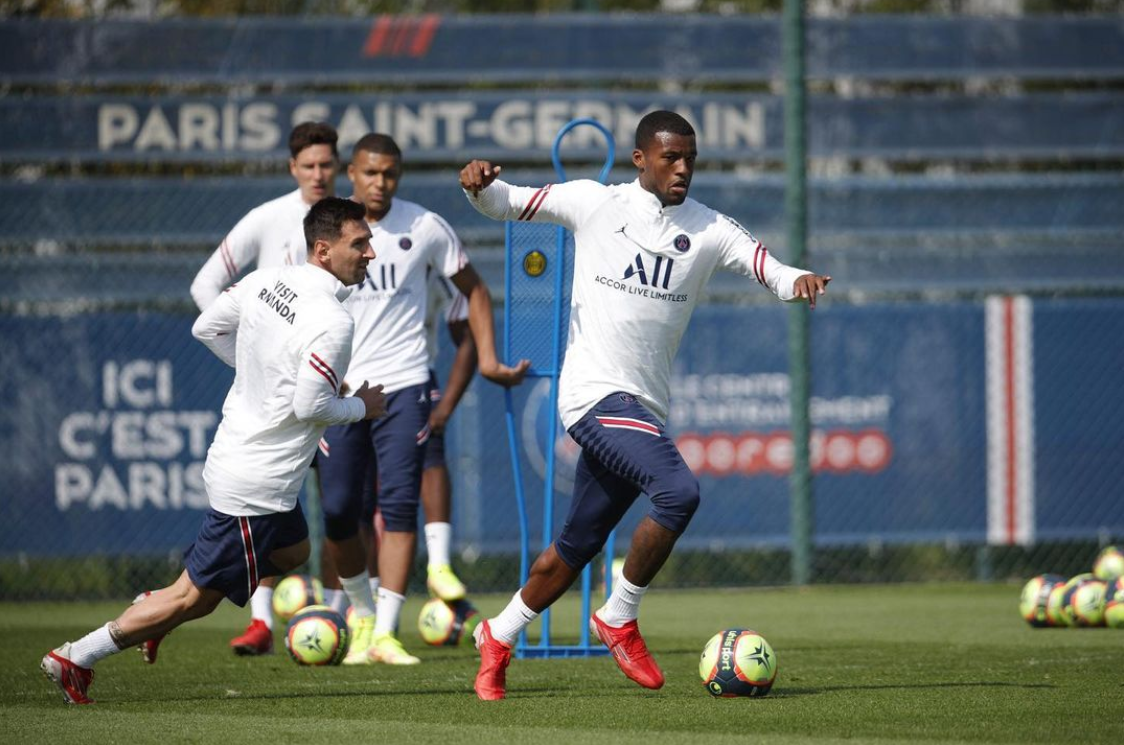 In an interview published in today's L'Équipe, midfielder Georginio Wijnaldum discussed his arrival at Paris Saint-Germain amid interest from other club's in Europe's elite this summer, as well as his ambitions in all competitions this season. The Dutch international also touched on manager Mauricio Pochettino's plans for him, his role in the PSG squad, his relationship with former Lyon man Memphis Depay and why he didn't join PSG back in 2014.
WIjnaldum got his breakthrough after the 2014 World Cup and the amazing club season 14/15 at PSV when paired up with his good friend Memphis Depay, managed to bring back the Eredivisie title to Philips Stadion after a six-year drought.
PSG's interest in Wijnaldum goes way back to 2014: "It was after the World Cup. PSG wanted me to come but I wanted to stay at PSV Eindhoven for another year to try and become the Dutch champion before leaving. I also wanted to stay with Memphis Depay. I was injured for a long time the previous season and I felt a bit indebted to the supporters. I stayed and we won the league. I was more open to the idea of leaving after that, but at that point, I didn't feel a real desire from PSG to sign me. I chose to sign for Newcastle, who wanted me and made that clear to me."
Georginio had a key role in Liverpool's UCL winning campaign back in 2019 and in the PL title that followed. Reds are still struggling to replace him to this day. Seems they had the perfect balance with the Fabinho-Henderson-Wijnaldum trio, but the Dutchman wanted a new challenge. He also felt a little bit let down by LFC's offer after conquering Europe and England under the leadership of Jurgen Klopp.
'I didn't feel they wanted to keep me' - Wijnaldum claims lack of faith from Liverpool officials led to Anfield departure pic.twitter.com/3qjl5x7jeO

— Futball News (@FutballNews_) September 14, 2021
"A few months ago, I wanted to stay at Liverpool, but without going into the details, I didn't get the feeling they wanted to keep me. In these cases, you have to move forward. Barcelona came up. I was really happy because, since I was a kid, like with the majority of Dutch players, it's been the club of my dreams, even though if I have to admit that my idol was Zinédine Zidane, a Real Madrid player! I was keen on the idea of signing for Barcelona. But the negotiations lasted a while and eventually, PSG came forward. Unlike 6 years ago, the club showed its big desire to have me," Wijnaldum said.
PSG was drawn in a very tough UCL group along with Man City, RB Leipzig and Club Brugge, but everyone in Paris seem more than confident about winning UCL after they kept Mbappe and signed Lionel Messi.