Who else? Erling Haaland awarded the Golden Boy trophy!
21.11.2020.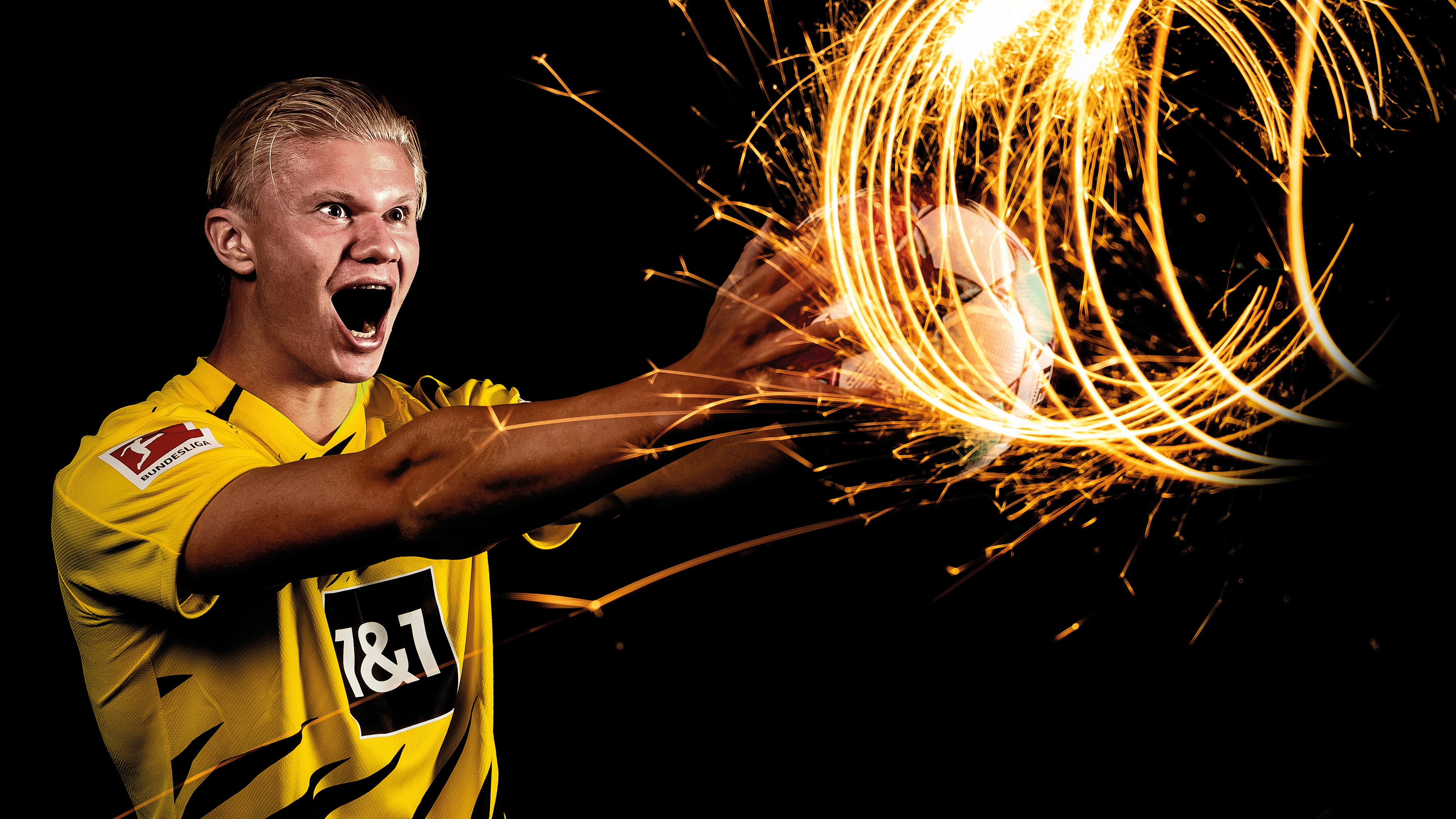 In the short but successful and famous history of the Golden Boy award for the best young player in a calendar, there probably wasn't a more certain lock than Erling Haaland. Not even Leo Messi in 2005 as the Argentinian played sporadically in those campaigns.
Haaland took Europe by storm and became nearly a superstar with his odd charisma, undeniable love for the game and particularly scoring goals. Not to mention his prolificness at doing exactly that.
From January 18 to today, the tall striker amassed an incredible record of 33 goals in 34 games played between Borussia Dortmund and Norway.
Born in 2000, the BVB's main attacking force has just exited his teenage years this summer yet he has been the talk of the continent.
This season alone saw the player score 11 goals in just as many matches with three assists to his name. Overall, the player's record in the Champions League is 14 goals in 11 games.
Norwegian press has referred to Norse mythology by comparing the youngster to the Jotunns, giants of rock and ice, or to the Trolls, enormous, disproportionate, ferocious beings of abominable strength.
Falling short behind Haaland was Ansu Fati, who even somehow won the popular vote. Not that the Barcelona star wasn't impressive, but he was leagues behind Haaland.
Alphonso Davies of Bayern Munich was third in the voting conducted mostly by the journalist of European media, including the award-founding Tuttosport. Haaland's teammate Jadon Sancho was fourth in the rankings.
This is the second time a Borussia Dortmund player won the award as Mario Gotze did so in 2011 and let's hope that the Norweigan striker has a far more consistent and longer career. Only Manchester United players have won the award three times.
Somewhat still an Italian award, Tuttosport noted that Milan's Sandro Tonali won the Italian Golden Boy award thanks to his 13th place in the overall standings.