When you get kidnapped on your honeymoon - or how Mourinho's Roma lost 6:1 to Bodo/Glimt
22.10.2021.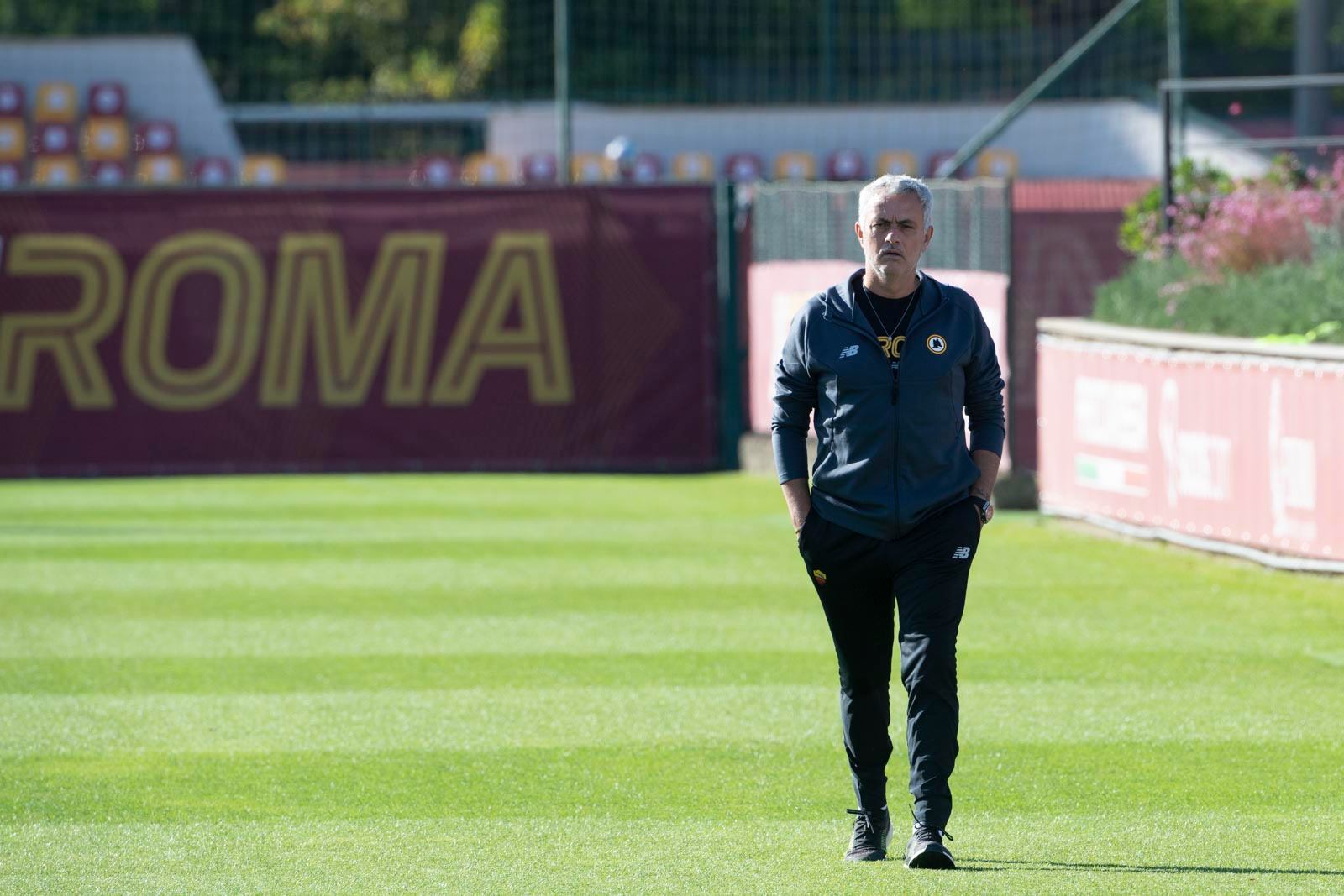 A look at the scores from last night's Europa Conference League might put some doubt in the corecteness of the information on it, as it clearly stated Bodo/Gllimt 6, Roma 1. But it wasn't a malfunction of the digital services, but that of Jose Mourinho's team. The worst he ever endured as a manager.
His still young stint at AS Roma has been compared to a honeymoon considering just how much better the team performed. Yet what happened on Thursday isn't a hiccup on the trip but a brutal kidnapping during the honeymoon.
Roma was followed by its 400 fans to cold Norway, where the team played on artificial turf but there were and can't be any excuses to losing out this heavily. It was the first time Mourinho conceded six goals after 1,008th games as a manager. In his post-match comments, the coach made crystal clear that he considers his team to have only 13 players and the others are nowhere near the adequate level.
"After going 3:1 down, we completely lost our heads and seemed to concede every time they got the ball. The explanation is clear, they were stronger and it is my fault, because their first team is better than our second string. The side with the most quality won the game," stated Mourinho.
So far so, his stint at Roma was plauded for having what was lost at Manchester United and Tottenham, and that is having a great relationship with the players. Mou halved his support at the very least with these statements.
"It is my responsibility, I chose to use these players. However, if I had played the first team, someone might get injured or hurt, then we'd concede four or five goals against Napoli on Sunday and that decision would've been considered wrong too. Evidently, I must keep playing the same guys every game and take them to the limits of exhaustion. When four or five weeks ago I said we had to go to the Vatican to pray for no injuries, I did know what I was talking about."
The 23-year-old Ola Solbakken and the 21-year-old Erik Botheim both scored braces but Mourinho claims they won't be having as much success in Italy when he fields his best eleven. He was then asked if his constant belittling of the second team is not sapping their confidence even further?
"No, the problem is of quality. Perhaps I over-estimated the capabilities of my own players. I knew Bodo/Glimt were the strongest opponent in this group, but I had hoped we would play differently. It seemed like Solbakken was on a MotoGP bike and our defenders were on a bicycle. Next time in Rome, Gianluca Mancini and Matias Vina will be ready for him."