WhatsApp, Puma, and Westfalen: Here's exactly how Borussia managed to sign Haaland
9.1.2020.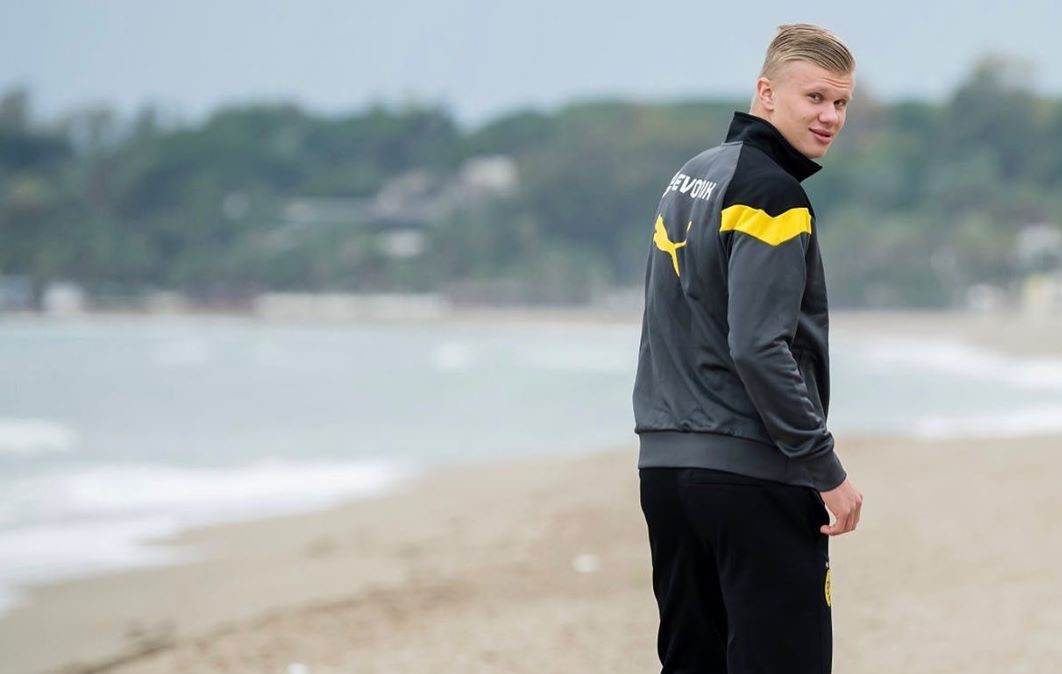 Signing Erling Haaland, even with the high price for one teenager, was an amazing success for Borussia Dortmund. Even more so considering Manchester United was interested. Even though the Red Devils haven't been on their level for some years, they are still a financial giant led by Haaland's compatriot Ole Gunnar Solskjaer who brought the youngster in when he was managing Molde.
Borussia's scouting staff explained the whole process of getting Haaland to the subscription-based The Athletic.
Dortmund's scouts first spotted Haaland at Nordic Under-17 Football Championship. They didn't go there to specifically to watch Erling Haaland but he quickly became interesting to them.
Haaland was playing as a winger on both sides at the time, and when the 16-year-old started playing for Molde, BVB's scouts slike Markus Pilawa started observing him constantly.
"We watched every single game of his either in person or on video. There was a debate whether it made sense to bring him into the club for the academy but he chose to go to Red Bull Salzburg in 2018. It made evaluating him regularly easier for us," said Pilawa.
Dortmund's scouts saw Haaland 28 times live and Borussia legend Matthias Sammer, working as an external adviser to the club, took part in the mission. He went and made several incognito visits to Salzburg's training ground to gauge the Norweigan's application day in day out. Pilawa explained what the scouts look at.
"The key thing you need to work out for a young player at that stage is adaptability from one league to another. There's never a guarantee that someone scoring in Austria will continue at the same rate in the Bundesliga and deal with the higher tempo and intensity, but there are factors that determine the probabilities of success. We look at the physical development and his personality. How does he deal with setbacks and mistakes? What's his body language? Later, when things become more concrete, you try to scout a player's character off the pitch as well, looking at the way he conducts himself in meetings and so on."
Pilawa compiles a shortlist of players deemed capable of playing for BVB in every position months in advance of every transfer window.
With Haaland scoring eight goals in six Champions League matches, he was on everyone's radar. BVB had to entice him the only way they could, but making it apparent that Borussia needs him the most out of all other clubs. As he confirmed himself.
RB Leipzig is basically a sister club to Red Bull Salzburg, but the Bundesliga leaders have a primary striker in Timo Werner, with Youssuf Poulsen also being highly regarded. United is focused on its youth, and until recently Juventus had four top-class strikers.
BVB's Danish midfielder Thomas Delaney coordinated a WhatsApp attack on Haaland's phone to make him feel welcomed. Borussia even used Bjorn Gulden, Norweigan CEO of their major partners PUMA, to further make Haaland
Haaland, a peculiar character who listens to the Champions League anthem while driving and sleeping with his hat-trick won balls, might have been lured in te end by the emotional promise of playing in front of the Yellow Wall.