West Ham re-signs David Moyes after 18 months
30.12.2019.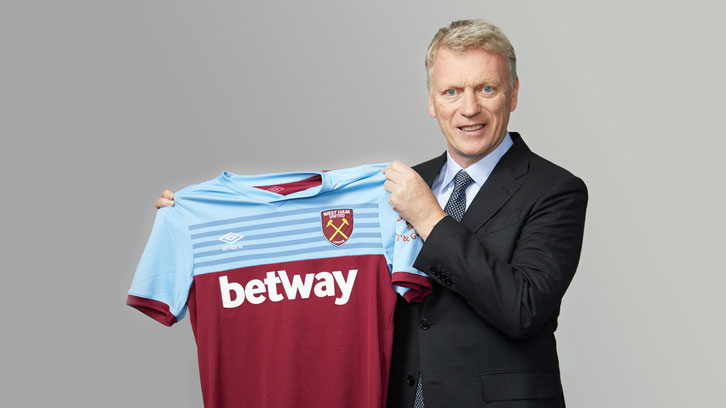 The reports were this time as David Moyes did sign with West Ham United after the London club sacked Manuel Pellegrini due to abysmal form. The former Manchester United boss was for a while a favourite to re-sign with Everton, but the Toffees went with Carlo Ancelotti instead. The Hammers did decide to give Moyes another try though.
18 months after his contract ran out in May of 2018, Moyes is again the manager of WHU. The 56-year-old signed an 18-month contract and is ready to leave a better impression than when he led the side in the 2017/2018 season for seven months.
"I've got unfinished business with West Ham. I certainly do feel I have unfinished business with West Ham United. I really, really enjoyed my time here last time, back in the 2017/18 season. I felt that, by the end of my time, we had turned things around and had gone in a positive direction with the players and I think the players would say that as well. They really enjoyed the end of the time here," said Moyes.
The Scotsman doesn't hold any bad feelings towards the owners for not extending his contract in 2018.
"I don't feel I was treated badly by the owners when they let me leave in the summer of 2018, because things were done correctly in as much that I wasn't taken on and I was told that. I was disappointed, which I have said before, but this is why I have another chance to go again and I think that says a lot about the owners and they have thought the job I did do with my staff was good enough to give me another opportunity. This time I am going to make sure there is no choice that they will always want to renew in the future."
In his first stint with West Ham, Moyes had a win ratio of 29.03%, not his lowest when leading a Premier League club. During his season with Sunderland, he had an 18.60% win ratio and was relegated to the Championship.

The Hammers are now just outside the relegation zone with a point more than 18th-placed Aston Villa and a game at hand. Their first game under Moyes will come against Bournemouth.