Werner's replacement is secured, another top Norweigan talent steps up
23.9.2020.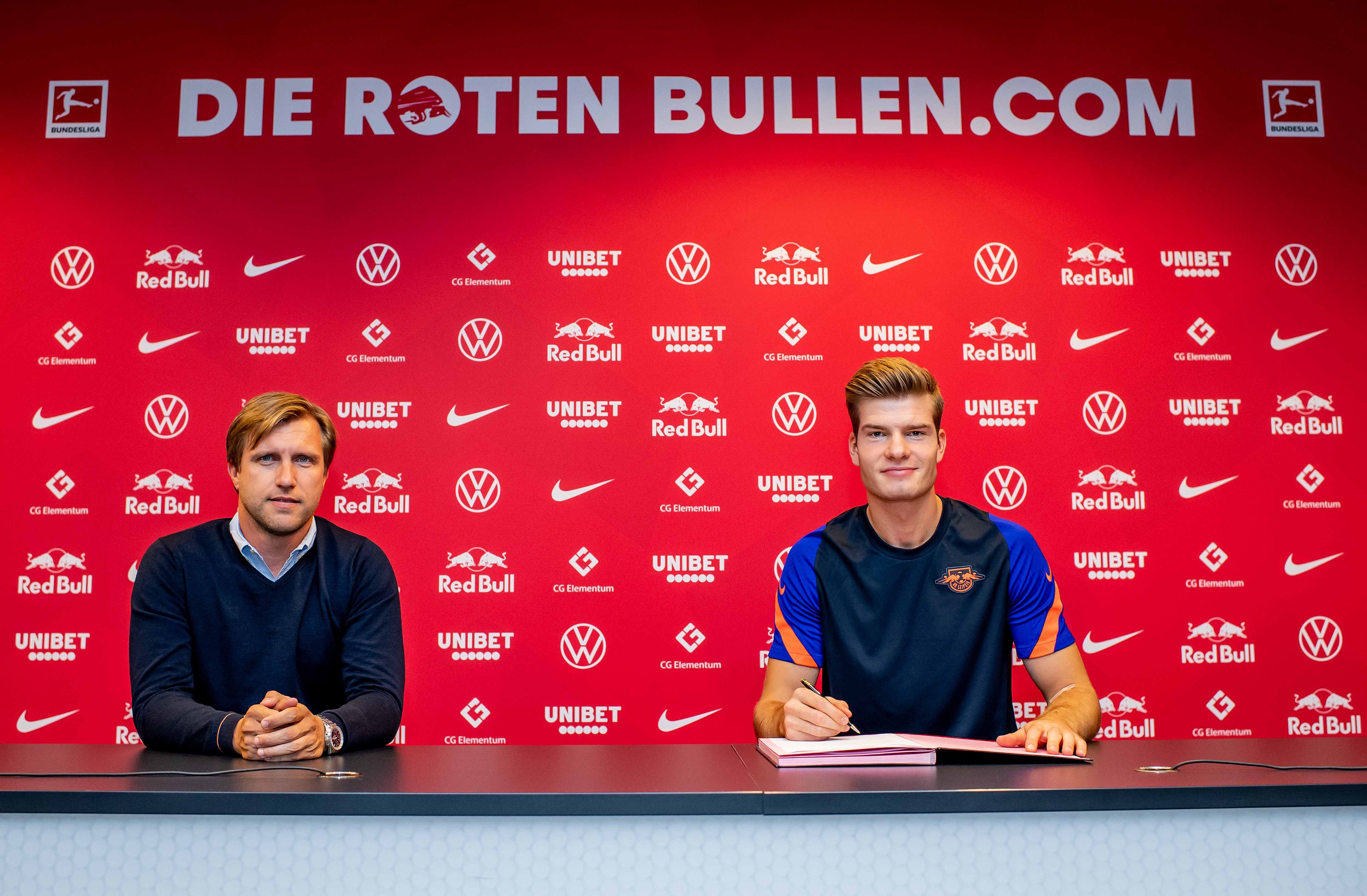 While Timo Werner is a 181cms tall right-footed speedster, there is no doubt that in 195cms tall left-footed Alexander Sorloth RB Leipzig found the replacement for the German centre-forward. In the young history of the Red Bull-backed club, Werner is amongst its top players so the 24-year-old will have big shoes to fill even though Timo is the same age.
Norweigan Sorloth is one of the players which exploded in the 2019/2020 season and RB Leipzig pounced on the opportunity to get him. It will be really interesting to see whether he will become a one-season wonder or a proper Bundesliga mainstay.
A Crystal Palace player up until recently, Sorloth's transfer fee will be shared between the English side and the Turkish club Trabzonspor at which he played for last season on loan. RB will pay €20,000,000 certainly and another €2,000,000 depending on the players playing time. The sum will be divided equally between Palace and Trabzon because of the loan deal.
Leipzig's managing director Oliver Mintzlaff spoke about the difficulty of making this move that didn't make the English side look good as they were satisfied with a total sum of €13,000,000. It's the Turks that demanded 20 million.
"We are very happy about the engagement of Alexander Sorloth. The successful implementation of this rather complex transfer was only possible thanks to the good teamwork in the sporting leadership, which I would like to expressly thank," said Mintzlaff.
Sorloth was 25th in the European Golden Shoe race with 24 league goals in Turkey's Super Lig. Overall, across all competitions, he scored 33 goals. With another 11 assists, that's 44 involvements in goal across 49 matches! But he failed to deliver at Selhurst Park upon arriving in 2018, scoring just once in 20 matches.
Farewell from Alexander Sorloth @Asorloth pic.twitter.com/YuxLr7WOGo

— Trabzonspor Club (@Trabzonspor_EN_) September 22, 2020
That's why Trabzon meant so much to him, as evident by the heartfelt interview he gave, which makes it abundantly clear he was sorry for not being able to say proper goodbyes. Especially considering he is such a nomad already with Leipzig being his eight club!
The target man is surprisingly technically sound for such a tall man and hence is perfect for the style of football Julian Nagelsman and RB implement. Horloth will be a magnet for the first passes made after their crazy press does its bidding.

?? "I always work hard. My first goal is to help the team win!"

Hear from Alexander #S?rloth after his move to #RBLeipzig ??

??? #DieR?tenBullen #AS19 pic.twitter.com/YDfkrSHtag

— RB Leipzig English (@RBLeipzig_EN) September 22, 2020
Norway seems to be going through a renaissance Belgium went through several years ago and the national team has a scary attacking trident of Martin Odeegard, Erling Haaland, and Alexander Sorloth