Werner curse continues but despite his scoring woes, he might land a huge Bayern move?
9.9.2021.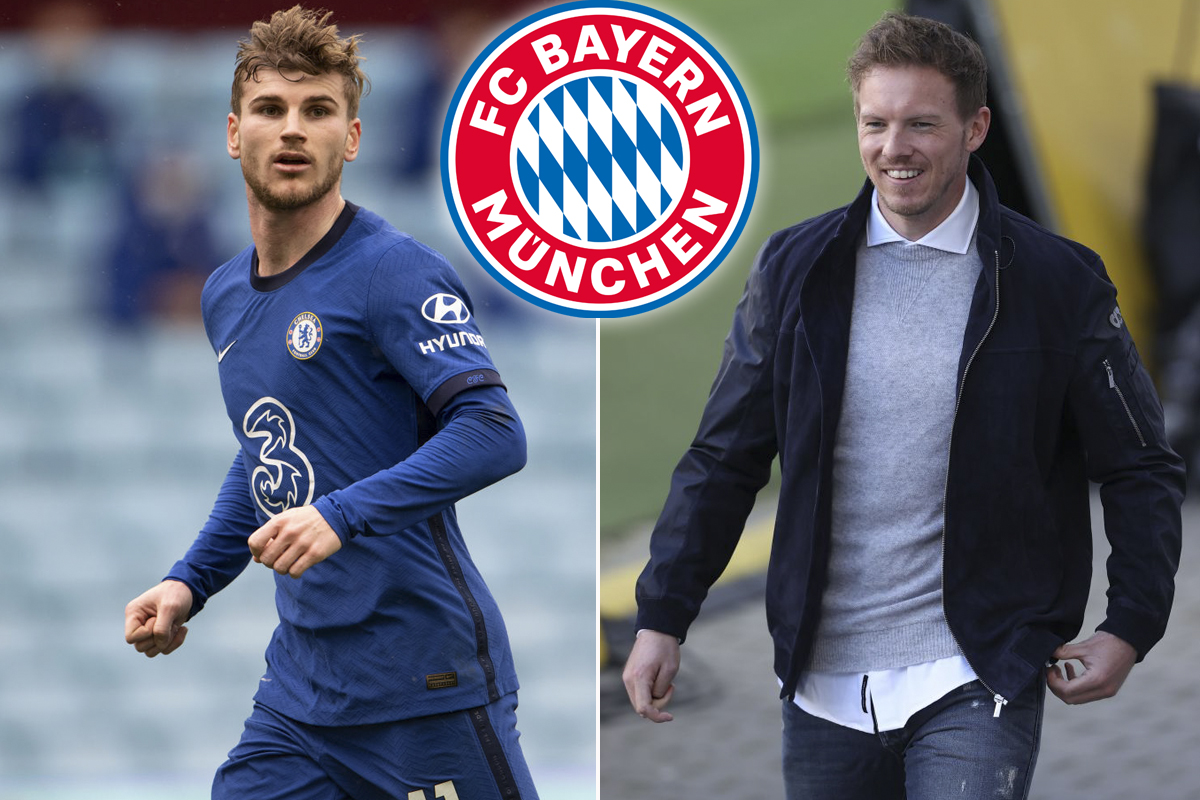 Bayern Munich are considering a move for Chelsea forward Timo Werner, according to reports. The German joined Chelsea last summer from RB Leipzig and had a mixed time in England during his debut season, scoring 12 goals and making 15 assists (leading the club) in 52 appearances under the guidance of Frank Lampard and Thomas Tuchel. Werner faces more competition in the Chelsea side this season following the arrival of Romelu Lukaku and has made three appearances in all competitions so far.
Thomas Tuchel is reluctant to see Werner leave. Of course, as every coach wants his squad as deep and loaded with quality as possible, but the big question is, whether Werner is going to accept a sort of backup role. Lukaku is one of the best strikers in the World, Havertz and Mount seem to only get better and better, and with Ziyech, Pulisic, Odoi also contending for the places in attack, Werner can expect a huge drop in playing time.
"I truly believe that this can be a big upgrade for him (Werner). Having the attention on Romelu, who likes to be in the centre of the pitch and to fight physically with defenders, can create space for Timo. He can play a bit wider than he used to play for us last season." He added: "And to play around Romelu, who is like the reference as a no9 and in the attack, he hopefully gives Timo the freedom and the space to play around him and to feel that it's easier to find more dangerous spaces and start scoring again."
According to Sport1, Werner is in "regular contact" with Bayern coach Julian Nagelsmann, who previously got the best out of him at Leipzig. The new Bayern boss has already reunited with a couple of players he worked with at his former club. Dayot Upamecano and Marcel Sabitzer followed him to the Allianz Arena this summer, namely. Although Werner has taken a detour via Chelsea, he too could make a similar move next year.
Despite all of his problems with finishing, Julian Nagelsmann sees in Werner what most of the experts see as well - everything else. He is amazing at attacking space, manipulating opponents' offside lines and channels, he is superior in pressing to most forwards in the World and his assist tally would be even greater if we were counting how many goals Chelsea scored as a product of Werner's off the ball movement. He might not be a no9 and a primary scorer, but he can do so many things at an elite level and that is why we can expect a hard-fought battle between Bayern and Chelsea next summer.