Wayne Rooney retires from playing and gets a two and half year contract at the new job
16.1.2021.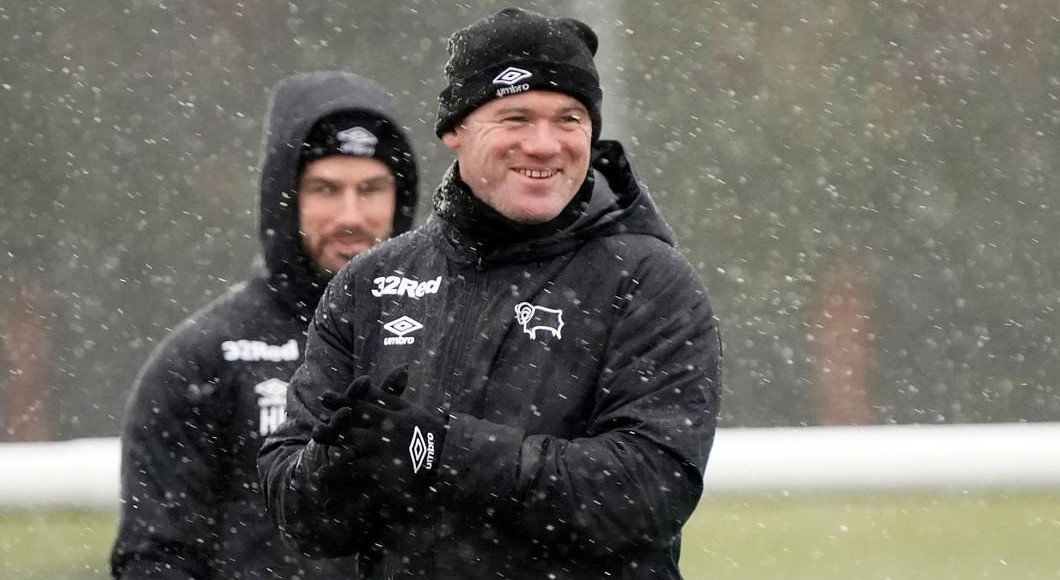 Few would've thought it when he was in his prime, but Wayne Rooney has taken up management as a full-time profession and has hence retired from playing. Rooney has been at the helm of Derby County as an interim player-manager alongside three other staff members since late November. Now, he's gotten the full nod.
Rooney signed a contract until the summer of 2023 and the 35-year-old is hanging up his boots after making 35 appearances for the Rams and scoring seven goals with three assists.
Of course, he is best known for his time at Manchester United where he played 559 games, scoring 253 goals and making 146 assists. During his two stints at his boyhood club Everton, he got to 28 goals, four assists in 117 games.
"I've had a great career and enjoyed every minute. Of course, I will miss it but I've been very fortunate to play for some massive teams. Playing for Everton was a boyhood dream of mine and then to go and play for 13 years at United was the highlight. To stay at the biggest club in the world for so long and win so many trophies is something I'll always appreciate," said the Manchester United's record goalscorer.
The five-time Premier League winner is joining a wave of young English talents. Starting his is managerial career at the same club Frank Lampard started, before moving to Chelsea. Rooney's former England national team colleagues Steven Gerrard and Scott Parker have also moved into management.
"It's great that there's a core of young English players who appeared for their country rolling their sleeves up and trying to dig in and take the opportunity they were given. They are people who could earn a lot of money doing TV work and speaking about players or managers from a studio."
Rooney has been in pole position to get the Derby job for several weeks now. The decision was delayed in the hopes a takeover happening at the club, which was expected to go through in November. That has not happened but Rooney got the nod. He has the task of saving Derby from the relegation zone in which it finds itself now.