Was transfer to PSG a mistake? Messi's least productive first half of the season with only one league goal scored!
24.12.2021.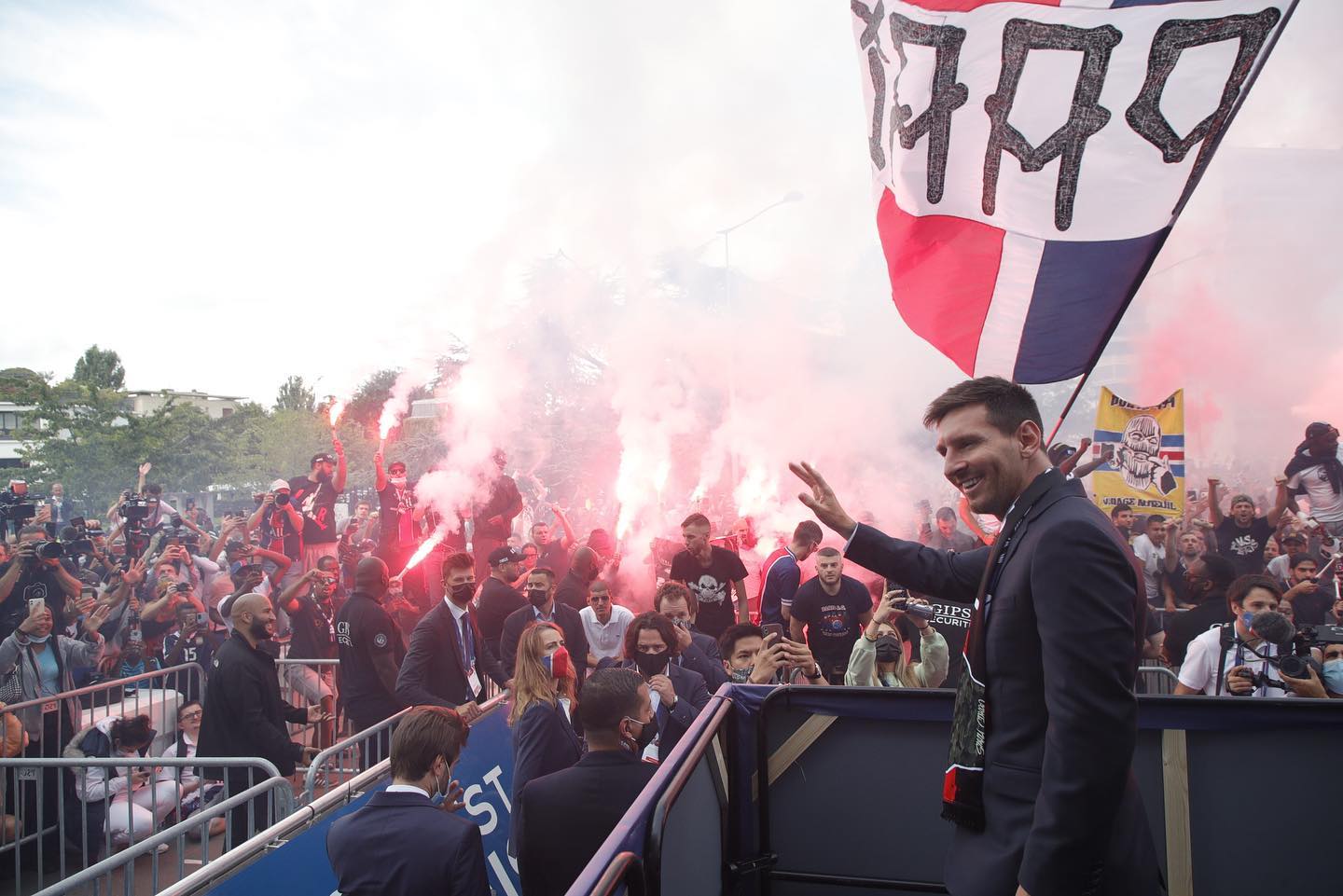 When Lionel Messi moved for free to Paris Saint-Germain, many consider it a cop-out decision for the world-class superstar. As PSG already had a team to dominate France, with the Champions League being the only valid proving ground. Yet the six-time European Golden Shoe winner has struggled in Paris against all expectations.
The first half of the 2021/2022 season saw Messi score only one league goal! In 865 minutes on the pitch!
Even though Messi didn't arrive on the last day of the transfer window, rather on 10th of August, with many of familiar faces awaiting him at PSG. Most notably his long-time teammate Neymar, as well as international colleagues Angel di Maria and Leandro Parades.
To put Messi's struggles into context: wing-back Achraf Hakimi, also a newcomer to France, for instance, scored three league goals already. The midfield arrival Gini Wijnaldum also scored one goal, even though he started seven of his 16 games on the bench and played a few minutes fewer than Messi.
Messi's longtime teammate and best friend Luis Suarez revealed that Leo hasn't acclimated to the much colder weather in France.
Either way, just a single goal in the league for the second part of 2021 really puts the decision to give Messi the seventh Ballon d'Or on even weaker legs. Despite Robert Lewandowski equalling the greatest calendar year output of Messi's eternal rival.
Luckily, Messi and his fan army can comfort themselves that Leo scored five Champions League goals in as many matches. As well as that he made five assists in Ligue 1. Overall, 16 games and 11 goal involvements are still far less for a player arriving in what almost everyone deems as an inferior league to the rest of the top five. In a team that should and is coasting towards a title.