Video game level domination of Liverpool: Top three goalscorers and assisters in the league
24.2.2022.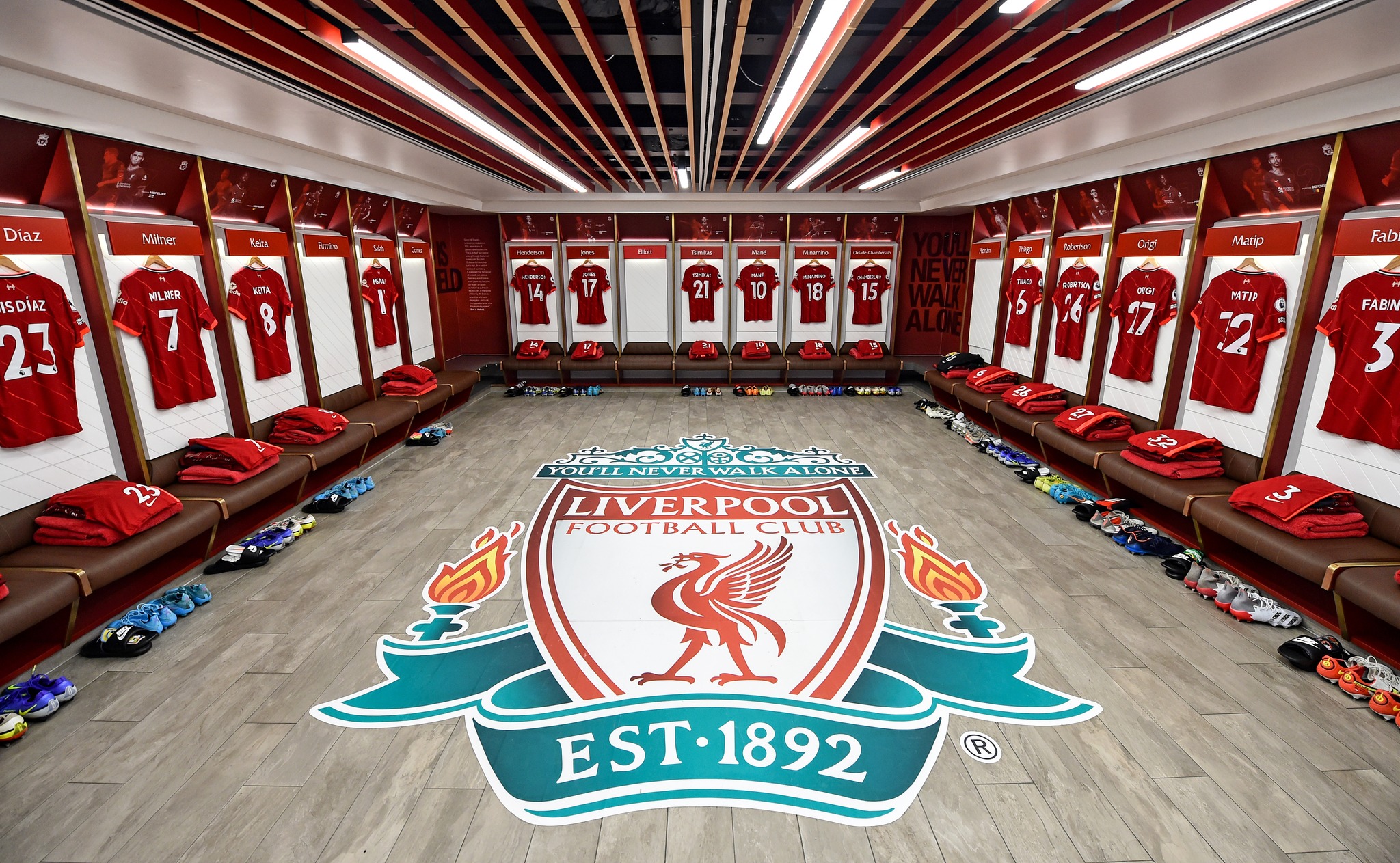 Yes, Manchester City is first and they have been picking up most of the plaudits so far this season, yet on an individual level, Liverpool players have seized complete domination. LFC has their footballers occupying the top three spots of the Premier League top goalscorers, and the top assisters list!
A feat that is major even if it occurs at the very start of the season. To have these positions of awe in late February is a historic achievement.
A 6:0 mauling of Leeds United on Wednesday has truly pushed the individual records of Jurgen Klopp's players.
Mohammed Salah is of course leading the pack in the most important metric that is goalscoring, with 19 goals bagged in the 2021/2022 campaign. Seven more than the second-ranked teammate Diogo Jota who has 12 so far this season.
Same as Salah, Sadio Mane scored two goals against Leeds, propelling him to the third spot on the English league goalscorers with 11 total.
Making assists for these shooters tirelessly has been Trent Alexander Arnold, with 10 assists. Leading the Premier League in this metric.
He has the same count as the top goalscorer Mo Salah, who has clearly been the standout player in England this season.
Another full-back tops the three best in the PL, Andrew Robertson, with nine assists to his name.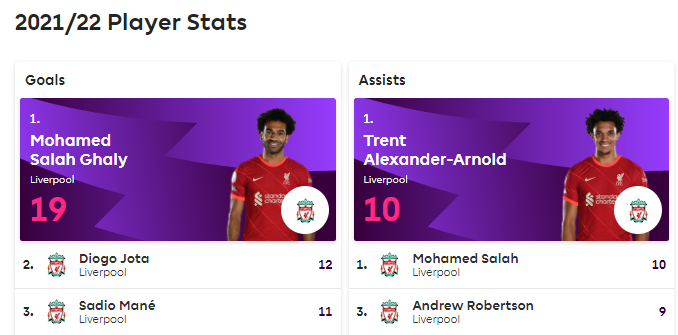 As for the other, non-Reds scorers, City's Raheem Sterling is the closest with 10 goals to his name. Most of the others are stuck on nine goals in the league, like Son, Cristiano, and Bruno…
In the assist department Jarrod Bowen of West Ham and Paul Pogba of Man United are on the fourth and fifth spots.