Vardy scored more Premier League goals than Ronaldo and in fewer matches
30.9.2019.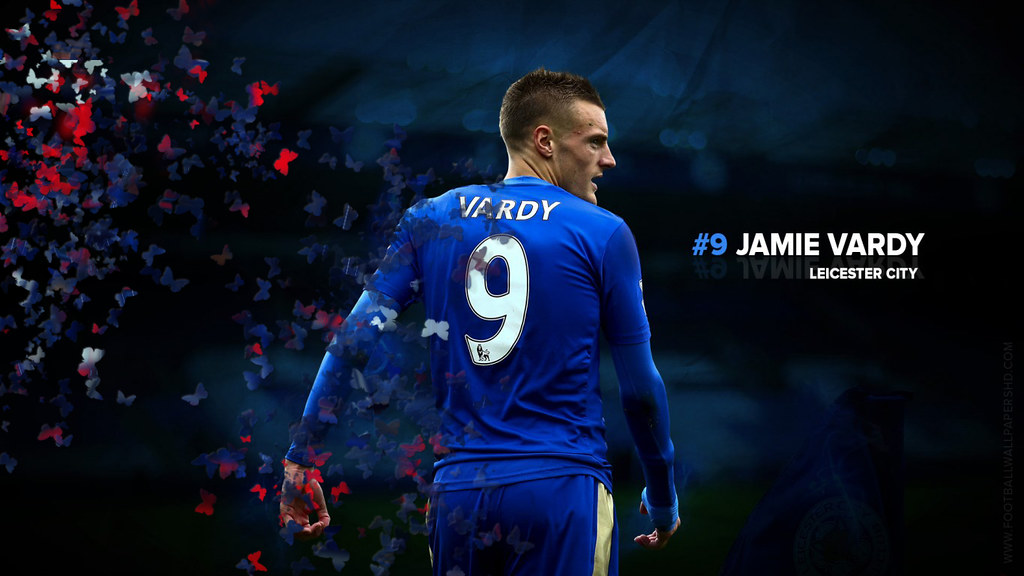 He isn't in the spotlight as much as he was in the title-winning 2015/2016 season for Leicester City, but Jamie Vardy hasn't slowed down too much. Now, the favourite of every neutral football fan reached another bragging milestone. The man who played in the lower ranks of English football until 2014 now has more Premier League goals then one of the two best players in history - Cristiano Ronaldo.
With two goals scored in Leicester's 5:0 trashing of Newcastle, the 32-year-old has now come to the number of 85 goals in the English top division. That is one more than Cristiano, and in 13 matches fewer. Vardy played in 183 matches while Ronaldo wore the Manchester United shirt 196 in the PL.
The Portuguese star played in six full seasons for the Red Devils, while the 2019/2020 season will also be Vardy's sixth. And indeed, Ronaldo was young and green when he arrived at United, scoring only 18 goals in the first three Premier League seasons. Additionally, the Juve leader played on the wing, with United's primary goalscorers in front of him, but Vardy's accomplishment is still tremendous as he played for Fleetwood Town in the fifth division seven years ago.
The Leicester icon scored five goals in seven games the Foxes played this campaign. Last season he recorded 18 goals in 33 matches. The 2017/2018 season saw him score 20 times, the one before it 13, and the title-winning season had 24 Vardy goals. Just one fewer than the top scorer Harry Kane.
Yet Vardy was Premier League Player of the Season in 2015/2016 and he set a record of his own by becoming the first player to score in 11 consecutive league matches. But, saying that he outscored even Ronaldo will definitely be something worth mentioning to his grandkids.