Vardy overtakes Drogba on the Premier League top scorers list with 42 games fewer!
15.9.2020.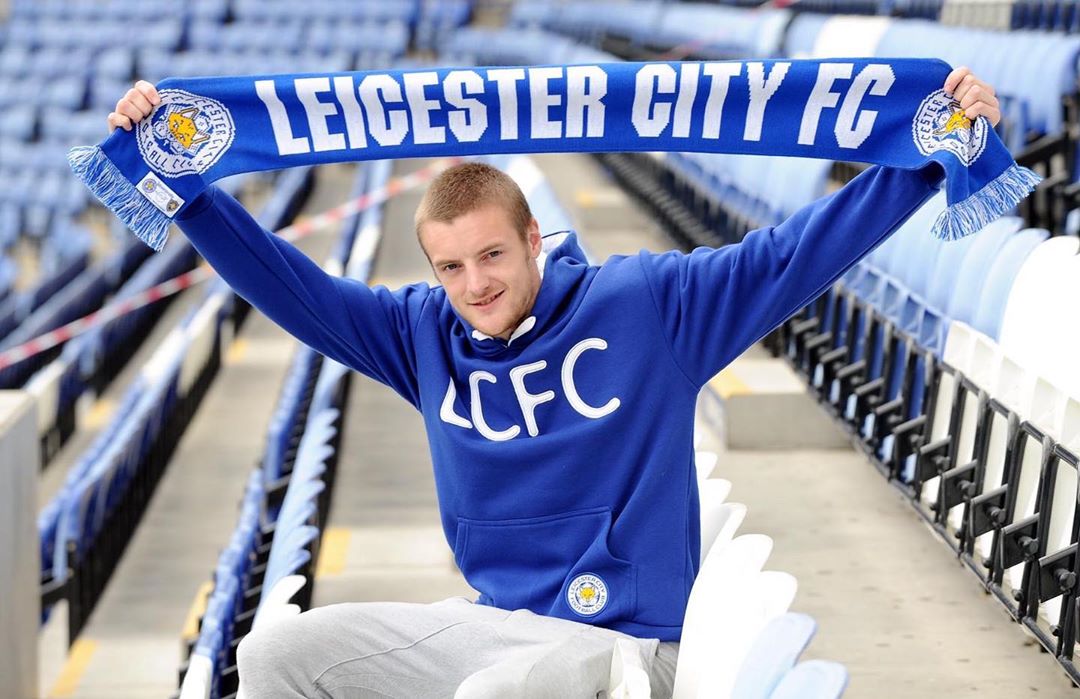 With two goals from the spot in Leicester City's 3:0 opener win over WBA Jamie Vardy started the Premier League top scorer race quite well after winning it last year. More impressively, his all-time goal tally has become bigger than an absolute league legend Didier Drogba!
That's right, Chelsea's ultimate striker is looking at the back of the man who started playing in the top league in 2014. Back when he was 27. In just six years the Englishman has managed to bag 105 Premier League goals and overtake Drogba who stopped at 104.
The Cote d'Ivoire striker achieved his tally in 254 matches, so Vardy beats him on that mark handsomely as he did it in 212 Premier League games. That's a difference of 42 matches!
Vardy is already ahead of greats as Dennis Bergkamp (87), Ole Gunnar Solskjaer (91), Dimitar Berbatov (94), Ruud van Nistelrooy (95), and Matthew Le Tissier (100).
The 106 goals Vardy scored is enough for the 27th spot on the Premier League all-time top scorers list. The next person to leap over is Darren Bent with 106 goals he scored in 12 Premier League seasons!
Since Vardy scored 23 goals last season and has been in that range of 20 goals for a most of his PL seasons, it's easy to see he can break into the top 15 by May.
Currently, the top 15 is guarded by Robbie Keane and his 126 goals scored over 14 PL seasons. Not to be repetitive, but Vardy has started his seventh. While the debut season in the league saw him score only five goals as the team was battling relegation before the miraculous season.
Taking Keane would also leapfrog Nicolas Anelka, Dwight Yorke, Steven Gerrard, Romelu Lukaku, Ian Wright, Dion Dublin, Emile Heskey, Peter Crouch, Ryan Giggs, and Paul Scholes.
To break into the top 10, Vardy would need 150 goals and the desire to play into his 34th and 35th year, which he hopefully has.
After his career has ended, the fans would just have to wonder what if the switch in his head clicked much earlier. Would Alan Sheerer have competition?