Van Dijk might be facing a seven-month injury hiatus after a Pickford horror tackle
17.10.2020.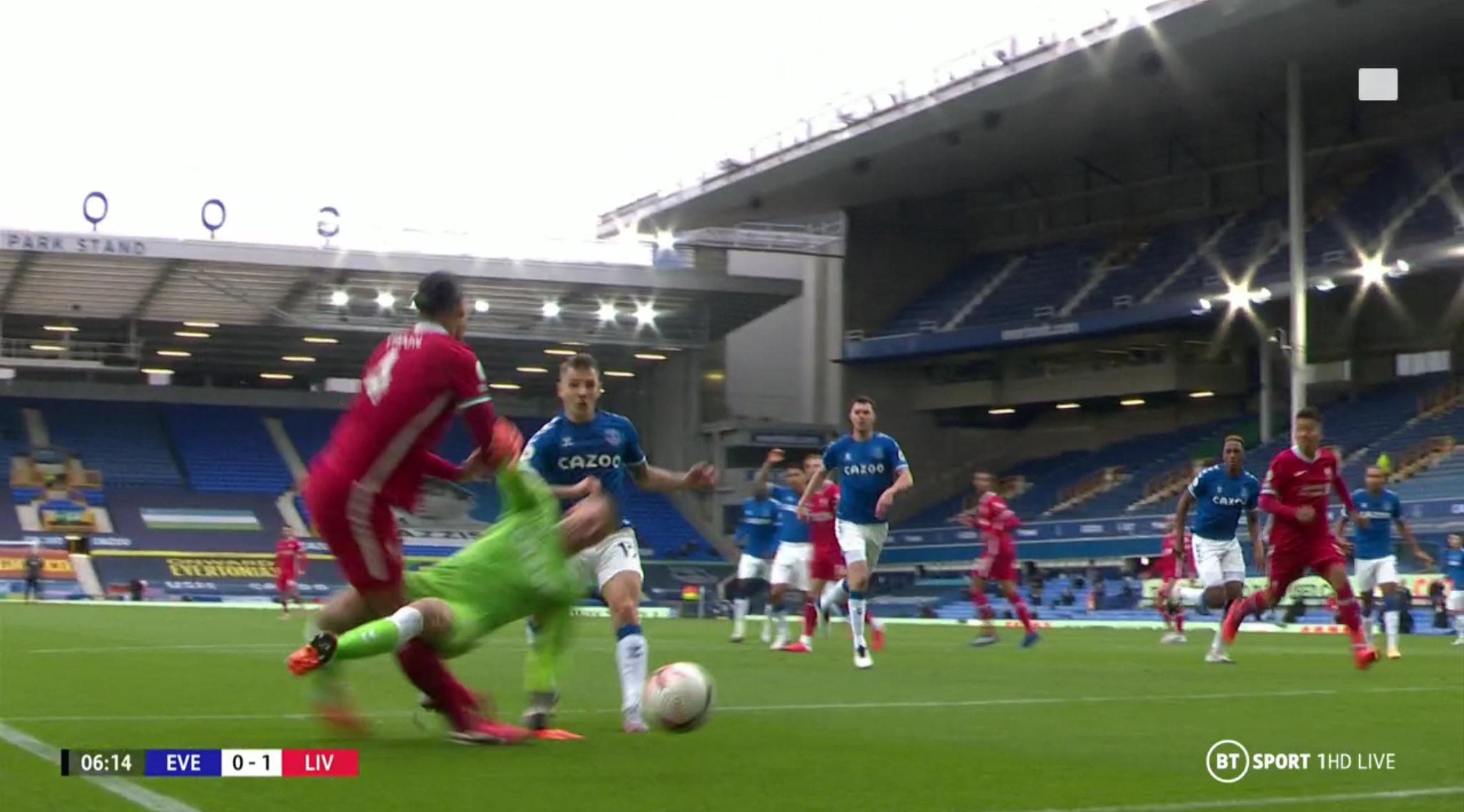 It's going to be a long night for the Liverpool fans as their key player Virgil van Dijk is out with an injury and the earliest reports state that he might be out for seven or eight months!
The Merseyside derby saw Van Dijk leave the game in the 11th minute after a horror tackle by Everton's keeper Jordan Pickford. The goalie wasn't even sent off nor was Liverpool awarded a penalty because Van Dijk was in a small offie.
Jurgen Klopp spoke about the incident and the offside decision after the game.
"I didn't look it back but it took a while so obviously it wasn't a big offside. And Pickford kicks him completely," said Klopp, struggling for words for once.
Now BEIN Sports is reporting that the Liverpool defender might've suffered ACL damage and if that's the case he could be out for seven to eight months. The source they used is Nigel de Jong, Van Dijk's compatriot, who sent a message to the defender after the game and asked him of his status.
Klopp further spoke about the incident and then about the status of his player.
"It was a clear penalty I saw and then we saw the flag went up. I thought they would still look at the foul but that didn't happen. Virgil played I don't know how many games in a row, he plays with pain, but he couldn't play on. That's not good. I don't want to say Jordan Pickford wanted to do it but it is not a challenge a goalie can do in the box."
Obviously, the tests will be done as soon as possible and if Van Dijk did suffer an ACL tear it can completely blow open the season in England.
To make matters even worse for Liverpool, their new signing Thiago Alcantara also suffered an injury in the last minute of the game. Its extent is also unknown as of now.