Valverde sacked, Barca hires Betis' manager Setien
14.1.2020.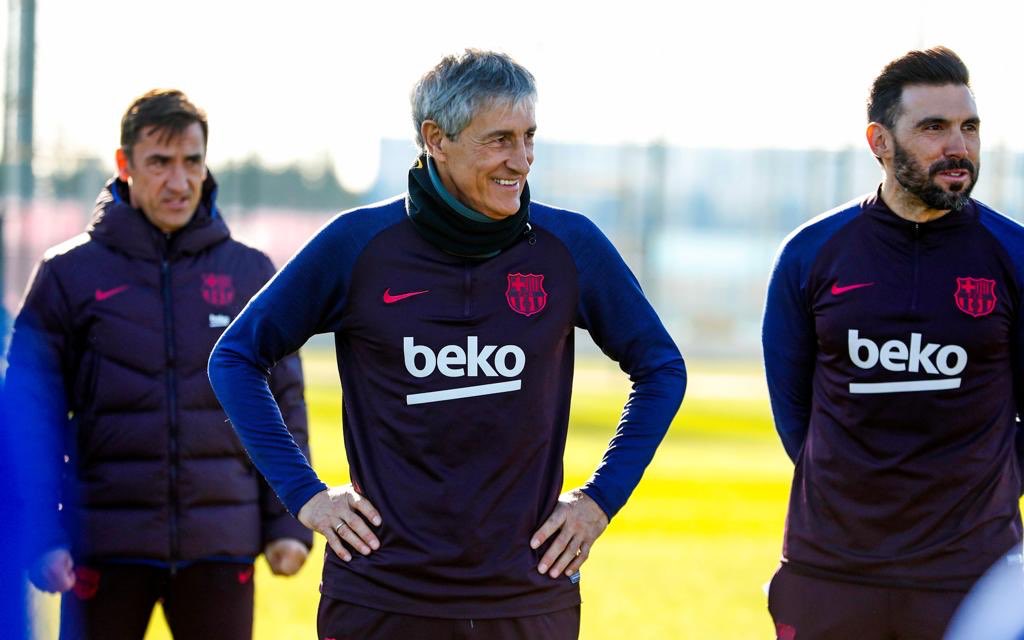 Barcelona has decided to sack Ernesto Valverde and has appointed the now-former Real Betis manager Quique Setien as their new boss.
After Xavi and Ronald Koeman declined the club, and Mauricio Pochettino being unavailable due to his history, Barca turned to the experienced La Liga manager and grabbed him quick. The Spanish manager signed a contract until the summer of 2022!
As Barca's presidential elections are scheduled for summer of 2021 a clause in Setien's contract states he can be let go then if he isn't to the potential new president's liking.
A man who had a 42.55% win ratio with Real Betis, the team he took charge of in May of 2017, spoke about his views on football
"Victory comes by playing well. The best way to win is to play good football and I want to maintain that for a long time. I have enjoyed Barça from the outside, on television. I have analysed Barca's style. I will add my touches and details. I love the Barca DNA. I can guarantee that my team will play good football. I have shown that in the other teams I have been at," said Setien.
The new manager is the only one who defeated Valverde at Nou Camp. His playing style is admired by Sergio Busquets who gave him a shirt on which he had written: "For Quique with love and admiration for your way of looking at football. All the best."
FÚTBOL ????#DíaDeBetis #BarçaRealBetis pic.twitter.com/hKeRcg5zrn

— Real Betis Balompié ???? (@RealBetis) November 11, 2018
The 61-year-old former Racing Santander and Atletico Madrid midfielder is an avid chess player and measured against legends like Garry Kasparov and Anatoly Karpov. He explained what the game has taught him.
"Patience, capacity for analysis, emotional control. And perspective. It's not about where the pieces are now, but where they will be after a series of moves."
Barca's president Josep Maria Bartomeu explained why the decision to sack Valverde was made and claims the main reason was to boost the squad until the end of the season.
"We had known for a long time that the dynamics of the team could be improved and we had talked with Valverde. We have had a close and uncomplicated relationship with him and we had been talking about it this summer," said Bartomeu.
Ernesto Valverde sent out a statement of his own through Barca's website and it was as by the books as they come.
"Of course, I would like to thank the players for all their efforts that have allowed us to claim four trophies together. From this day, I wish them all the luck in the world and to the new coach Quique Setien also," said Valverde.
?? Quique Setién y Riqui Puig

?? ?Estáis ilusionados? pic.twitter.com/9P7JZAmOSa

— Mundo Deportivo (@mundodeportivo) January 14, 2020
Setien took the charge of his first training with Barca and has made the decision to invite the 20-year-old Riqui Puig to the first team.
The new Blaugrana manager faced Barca 22 times as a player, with a record of 5 wins, 5 draws and 12 losses and against Barca he scored two goals. He has only one win against Barca as a manager, suffering six defeats.