United officially announce probably their best transfer since Ferguson left
3.9.2020.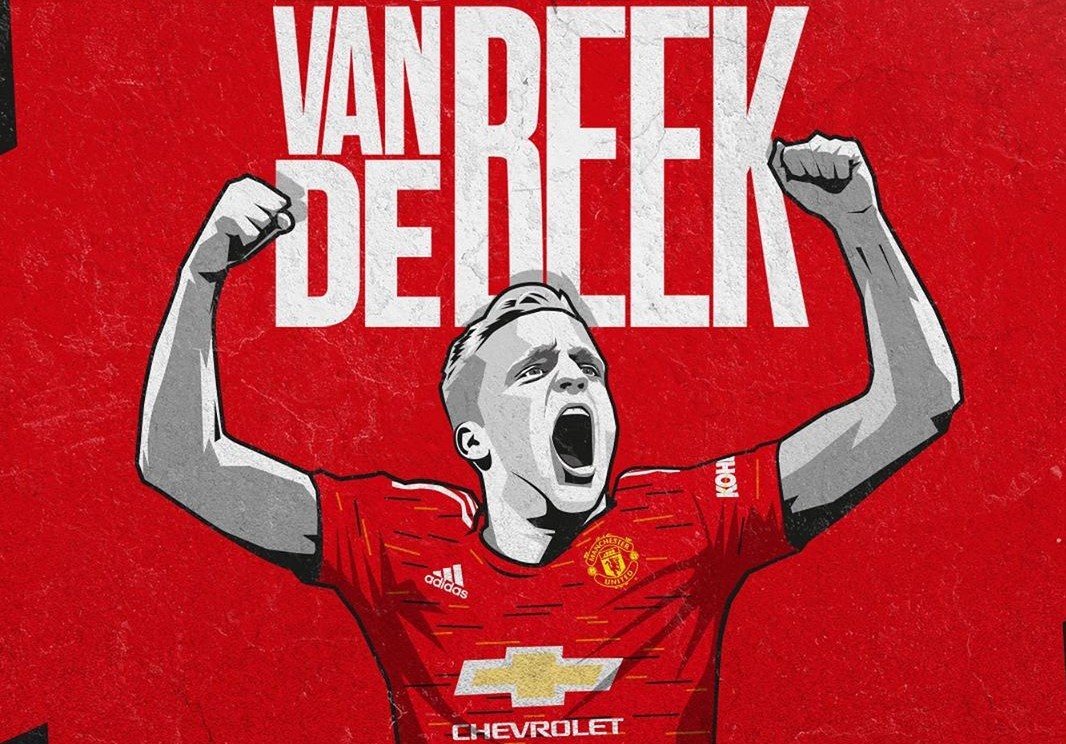 Yes, Anthony Martial had a memorable debut, the purchase of Nemanja Matic was Chelsea's loss, and Bruno Fernandes has been the best player of the club since arriving eight months ago. But Manchester United's announcing Donny van de Beek has become the best deal for a player since Sir Alex Ferguson left the club in now so distant 2013.
In Van de Beek, United got a certified Barcelona and Real Madrid target. After years of getting the short end of the stick in negotiations, Manchester has finally been better than worthy market rivals.
With the €45,000,000 fee for an educated versatile midfielder several years from his prime, United have managed one of the better transfers of the window so far.
But with the way Alexis Sanchez, Angel di Maria, Eric Bailly, Memphis Depay, Romelu Lukaku, and to some extent Martial as well, flopped at Old Trafford, the fans are still wary. But Donny's deserves faith.
Rising through the Amsterdam club, he won the AFC Ajax Talent of the Future award, to join previous winners including Rafael van der Vaart, Wesley Sneijder, Daley Blind and Christian Eriksen.
His importance to the Dutch club is best shown by the message former Red Devils goalkeeper and now CEO Edwin van der Sar left, alongside this brilliant farewell video.
Donny was convinced of the move by talking to Van der Sar and Blind both, but the talk with Ole Gunnar Solskjaer did the heaviest lifting.
"I watched a lot of their matches before and I also had a really good meeting with the manager and that for me was a really important thing. We talked about football things, about the club and I always make decisions about my feelings and my feelings were directly good with everything. That was for me an important thing," said the 23-year-old.
DVDB, who scored 40 goals and made 43 assists playing across central positions in the midfield, believes he is the right match for the team.
"If you know me and the kind of football player I am, and my style and everything, then I think I can have a good combination with the club and the players also. If you look at the players the club has, they are young players, the same age like me and I cannot wait to play with them. I'm a midfielder that likes to go into the box – making runs, goals, assists. A lot of the time, I cover a lot of distance in games, this is also a thing that is a strength for me, to get into the box of the opponent."
Donny chose the number 34 shirt in honour of his friend from Jong Ajax days Abdelhak Nouri who had a heart attack at the age of 20 and left him with permanent brain damage.