Underappreciated gem Germany is wasting and Bayern is revering: Muller enters the exclusive 200/200 club
15.11.2020.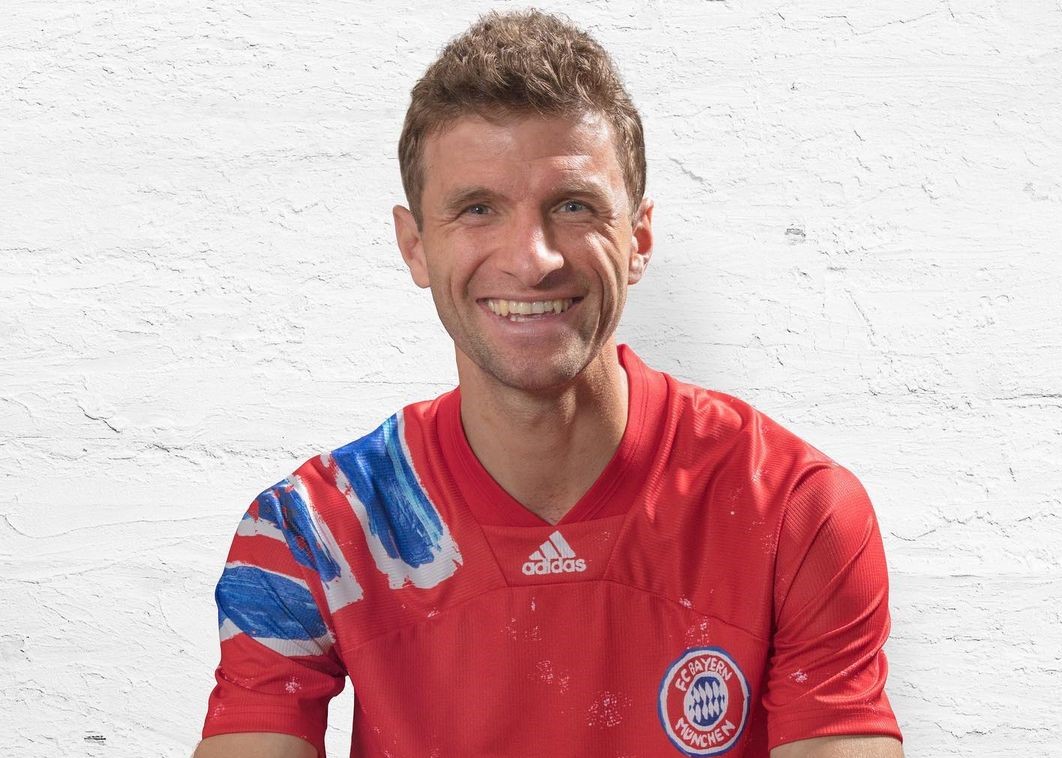 Unexpected and impressive treble-winning 2019/2020 season of Bayern Munich was deservedly epitomized in the form of Robert Lewandowski. The Pole was without a doubt the best player in the world last year and earned the plaudits he got. Although his main partner and the man who enabled many of Lewa's 55 goals, Thomas Muller, didn't get the recognition he deserves.
Which is not just the story of the last campaign, but of Muller's 13-seasons long career. Which started with the versatile attacker playing four league games in his first, 2008/2009 season, and then immediately playing all Bundesliga matches in the following year. And the two after it as well.
Muller only played fewer than 31 games on three occasions, not counting the debutant season, recording 28 appearances in the 2012/2013 season, and 29 twice in between 2016 and 2018.
Even though Muller is one of those rare players who got an early start to their career, the 31-year-old didn't burn out before crossing into the next decade. Actually, he is playing even better and better, recording improved statistics.
200/200
While accumulating 548 games for his only club, and entering the devilishly exclusive 200/200 club, of players who recorded 200 goals and 200 assists in club football!
The man who played across positions and every imaginable role, so much so that one was named after him - scored 205 times and assisted 201!
Reumdeuter or the "space explorer" as he once explained his role, has entered an exclusive club not even Frank Lampard is a part of, as he is missing 21 assists to get in.
No, only Luis Suarez (408 goals, 236 assists), Cristiano Ronaldo (644 goals, 223 assists), and Leo Messi (640 goals, 282 assists) are keeping Muller company. With the German being the youngest man of the bunch.
Players who make sense to be in on it, goalscoring midfielders, are some way off Muller. The €160,000,000-paid Eden Hazard is at 162 goals and 152 assists, being only two years younger than Muller and having played more games than him. Neymar is also way off in the assists department with 156 of them next to 247 goals.
The closest player to increasing the 200/200 club is the 39-year-old Zlatan Ibrahimovic with 476 goals and 186 assists. Wayne Rooney is 33 assists away and Karim Benzema might have a better chance even though he is 36 assists short. Taking nothing away from the legends but they did play in the MLS too.
Bayern's Mr Reliable
The exclusivity of the achievement truly shows just how special and rare Thomas Muller is. Not the fastest, not the strongest, not the biggest, not the technically most gifted, yet he excels and has been for years.
Playing one of his best, and certainly most well-rounded seasons last year helping Bayern get the treble. His second, after the one in 2012/2013 with Jupp Heynckes when he scored 23 times and made 17 assists in 47 games.
Last campaign also saw him get 40 goal involvements, only 14 goals and 26 assists, in 50 games. Muller broke the Bundesliga record for most assists in a season with 21!
With122 goals scored overall in the league, only Gerd Muller (365), Robert Lewandowski (172) and Karl-Heinz Rummenigge (162) have more Bundesliga goals for Bayern Munich.
Only five players have played more games for the Bavarian giants than Muller - Klaus Augenthaler (549), Georg Schwarzenbeck (549), Gerd Muller (578), Oliver Kahn (632), and Sewpp Maier (653) with Thomas clearly heading for the top three easily.
Not to mention the nine Bundesliga titles, a record he holds with Franck Ribery and David Alaba. Overall he has won 29 pieces of silverware, a record for a German player. Although, the peculiar character cares about the experience more.
"Personally, football isn't about titles or trophies. It's always about experiencing that winning feeling. Whether it's in a training match, in the Bundesliga or the Champions League final. You always want to be the best. To achieve that feeling, I'm always ready to go to my mental and physical limits," said Muller.
Key piece of the Bavarian machinery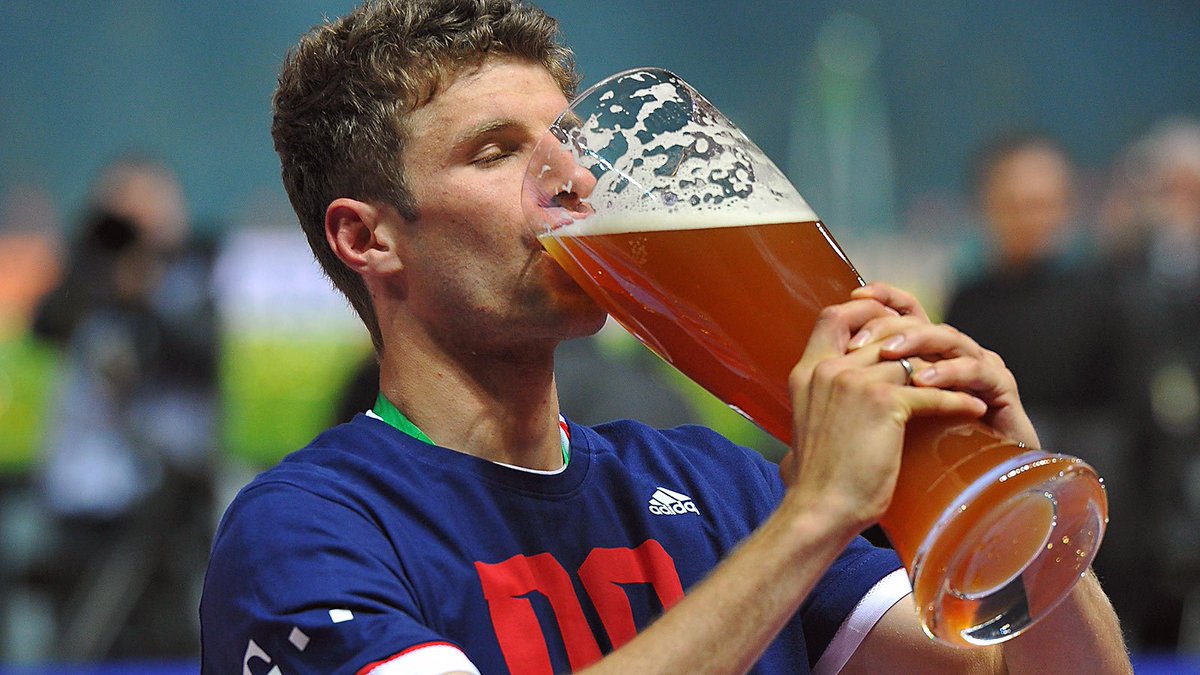 The man from a small village in Bavaria, Weilheim, was one of the rare Bayern footballers who played well even under Niko Kovac, although he was critical of him afterwards.
While Bayern's managers' success rate almost directly correlates to the stats Muller had under them.
Carlo Ancelotti got only 28 goals or assists from Miller in 52 games for a ratio of 0.54 goal involvements. Kovac was slightly better with 33 in 60 even though this was the time of Muller's rare public pleas to get more playing time as he wasn't often utilized under the Croatian.
Louis van Gaal got 67 in 95 for a ratio of 0.71 goal involvements per game. The treble-winning Heynckes had 0.74 or 100 in 135 games. While the domineering Pep Guardiola helped Muller get to a 0.84 ratio in 148 games with 125 goal involvements.
But Hans Dietmar Flick has truly found the key for unlocking the Raumdeuter - 45 goal involvements in 47 matches and an insane ratio of 0.96 for a 31-year-old.
The current season hasn't looked any worse than the last with Muller getting six goals and eight assists in 13 matches. Or four goals and five assists in seven league games to put it differently, a goal involvement every 66 minutes in the Bundesliga.
Low's low
Yet, despite Muller being a consistent and versatile player, he doesn't have a place in Germany's national team since March of 2019. The FA is sticking with Joachim Low on the laurels of the World Cup 2014 win and the manager is sticking with his decision to retire Muller internationally despite his best will.
"A national team coach has to make sporting decisions, I don't question that. But the longer I think about it, the more I'm angry about the way this has happened. I'm not interested in it at all. I care about Bayern and winning trophies with them, ideally three," said Muller last season. Before winning three trophies for the second time.
For Germany, Muller has played 100 games and scored 38 times, being the 2010 World Cup Golden Boot and being a goal short in the triumphant 2014 campaign. Yet, Low has decided his mind despite the team's disappointing Euros, 2018 World Cup, and the Nations League results.
Even though legends like Bastian Schweinsteiger stated he would bring back Muller, with many sharing his sentiment.
"If I were the national coach, Boateng and Müller would be on the national team,"  said Schweini. 
With Muller's excellent form, Low was asked about the possibility of recalling him back to the team, as he is only 31, but the Germany manager of 14 years is sticking to his decision.
"We have decided not to call up these players as a matter of foundational principle. We cannot reverse course now. Nothing has changed in this respect," said Low.
Despite his squad winning only two of the last five matches, drawing against Turkey and Switzerland twice.
With Bayern, Thomas is setting unprecedented records having won his 261st Bundesliga game in the derby match against Borussia Dortmund. In just his 357 league appearance Overtaking another Bavarians legend Oliver Kahn. The goalkeeper is still the record holder for most wins in the German league as he represented other clubs too - 310 wins in 557 matches.
The national one-club record is currently held by Manfred Kaltz, who won 291 games in 581 games for Hamburg. But Muller is more than likely to beat both of them as Bayern extended his contract this spring until 2023.
Executives at the Allianz Arena showed the importance the player has always had for the club by rejecting a €100,000,000 offer from Manchester United when Van Gaal was leading them back in 2014. Considering Muller's 200/200 contribution, it was a correct appraisal by both clubs.
Muller is definitely a nine-digits-worth player and has quietly been so for years. Although he certainly doesn't care about his monetary appraisal.