Unai Emery: Arsenal is trying to sign very big, very expensive players
17.7.2019.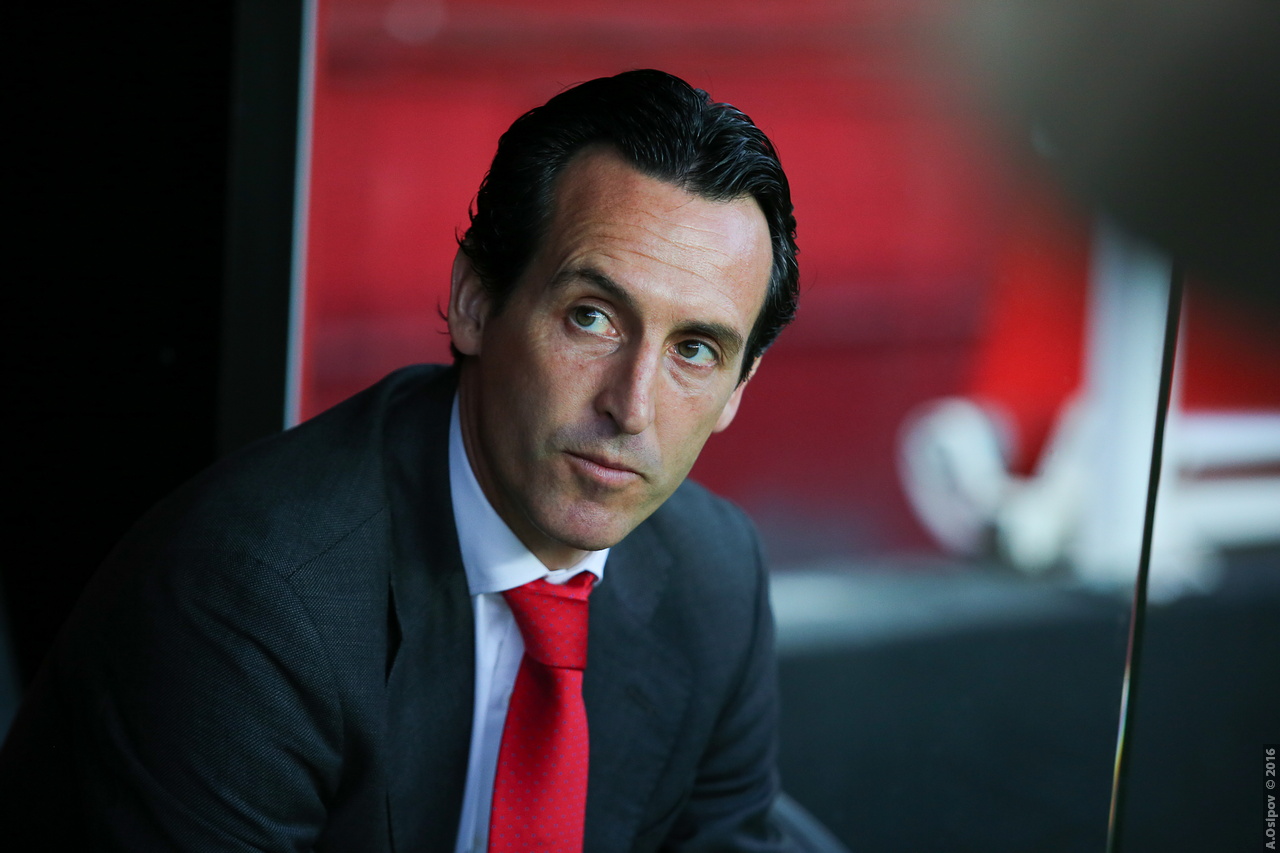 It seemed like a gloom summer for Arsenal fans, not only did English media reported that the Gunner's 'war chest' i.e. transfer budget, is pretty low, standing at around €50,000,000. But their city rivals Tottenham and West Ham made major signings. Then their captain refused to go on pre-season.
So far, Arsenal only signed a Brazilian teenager Gabriel Martinelli. And while he is promising, the London club's fans were getting restless listening that their team was rejected, time and time again when trying to sign players.
Manager Unai Emery is looking to add a winger, central midfielder, left-back, and a centre-back to his team. That is Wilfried Zaha, Dani Ceballos, Kieran Tierney, and William Saliba.
So far, Celtic has rejected the offers of the English team, as Tierney is regarded as one of the most promising left-backs in the world.
Now, finally, some words of encouragement from the manager himself.
"Our target is to achieve three or four players who really improve our team and our squad now. We have very good players and very good young players who can progress to take and get big performances with us. Other players can come here to help us. We are being very, very demanding and we are first speaking about the possibility to sign very big, very expensive players," said Emery.

Reports from France are suggesting that the centre-back Saliba is really close to the Emirates. He was also on the scope of Tottenham, so his transfer would be a double win for Arsenal fans, as they've beaten their main rivals to the signing. The 18-year-old prospect from Saint Ettiene will most likely cost around €30,000,000 and that is the likeliest of signings.
Arsenal director Josh Kroenke says supporters should be excited about potential signings as the club adopts an 'aggressive' strategy on the transfer market.
Yet, there has been a stalemate in the transfer saga of Wilfried Zaha, with Crystal Palace's boss Roy Hodgson revealing that Arsenal hasn't even come close to meeting the club's price tag for Zaha.
If the news of the size of Arsenal's transfer budget was true, and they came from highly reputable journalists, it seems like Zaha won't join unless someone is sold.
But much better news comes from Spain. Arsenal is just waiting for Real Madrid manager Zinedine Zidane to approve a loan deal for midfielder Dani Ceballos. It's a matter of formality at this point and the Europa League finalists will get their man in central midfield without paying money.
Dani Ceballos and William Saliba both prefer a move to Arsenal over Tottenham.

Always in our shadow. pic.twitter.com/nWOUmza3Vl

— Navin (@goonernav) July 16, 2019
But the main reason it's a loan deal, and not a permanent one or a loan with the obligation to buy, is not Arsenal's financial situation. A funny story comes from Marca. Allegedly, Ceballos had a falling out with his agent, and since their contract runs out next summer, he is waiting until then to make a permanent switch so that the agent won't get his fee.
Arsenal's site even included this interesting bit when Emery was asked about Dani Ceballos.
"I don't want to speak about the names. But Ceballos is a very good player," said the manager.
All but confirming the transfer.